This advent wreath is made from two straw wreaths covered with aluminium tape and ribbon. Four candle holders with spears are pushed into the wreath. The pillar candles are decorated with silver plated wire, metal tags with numbers and snowflakes. Pine needles with silver glitter and woven paper stars are added for further decoration.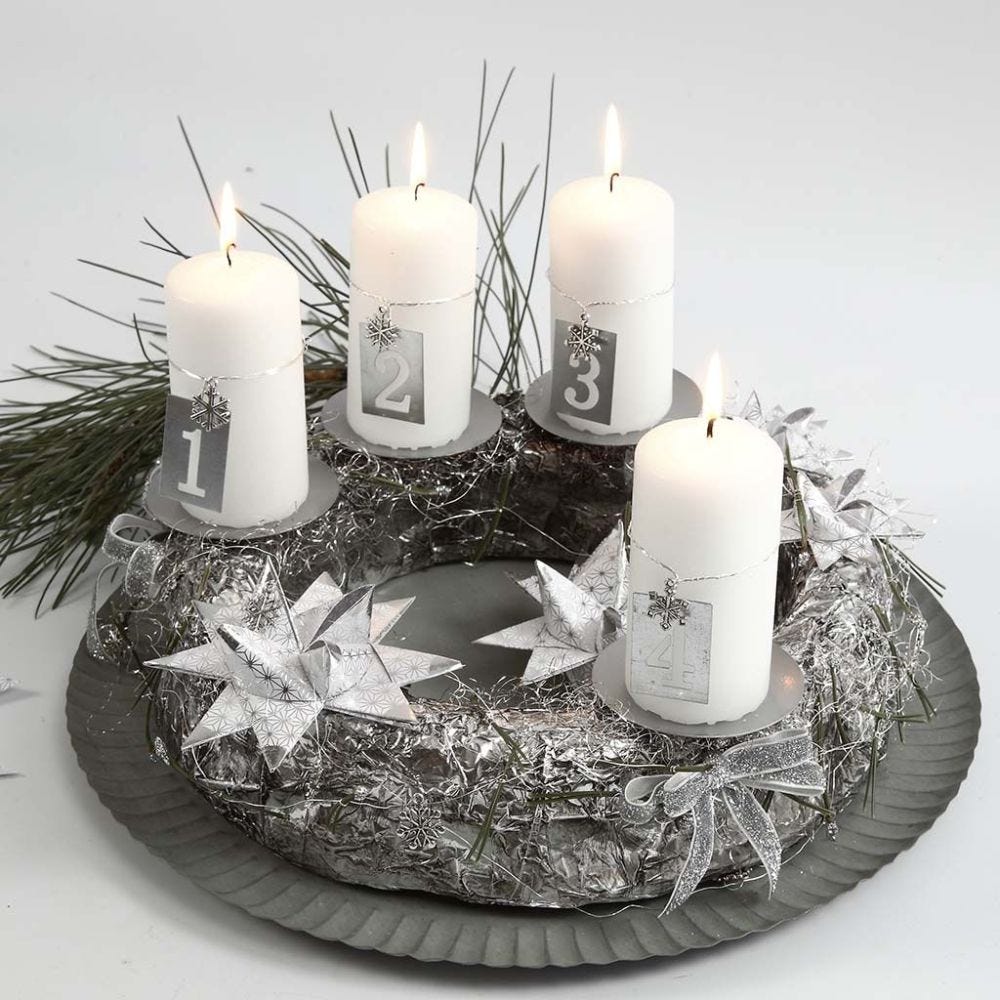 How to do it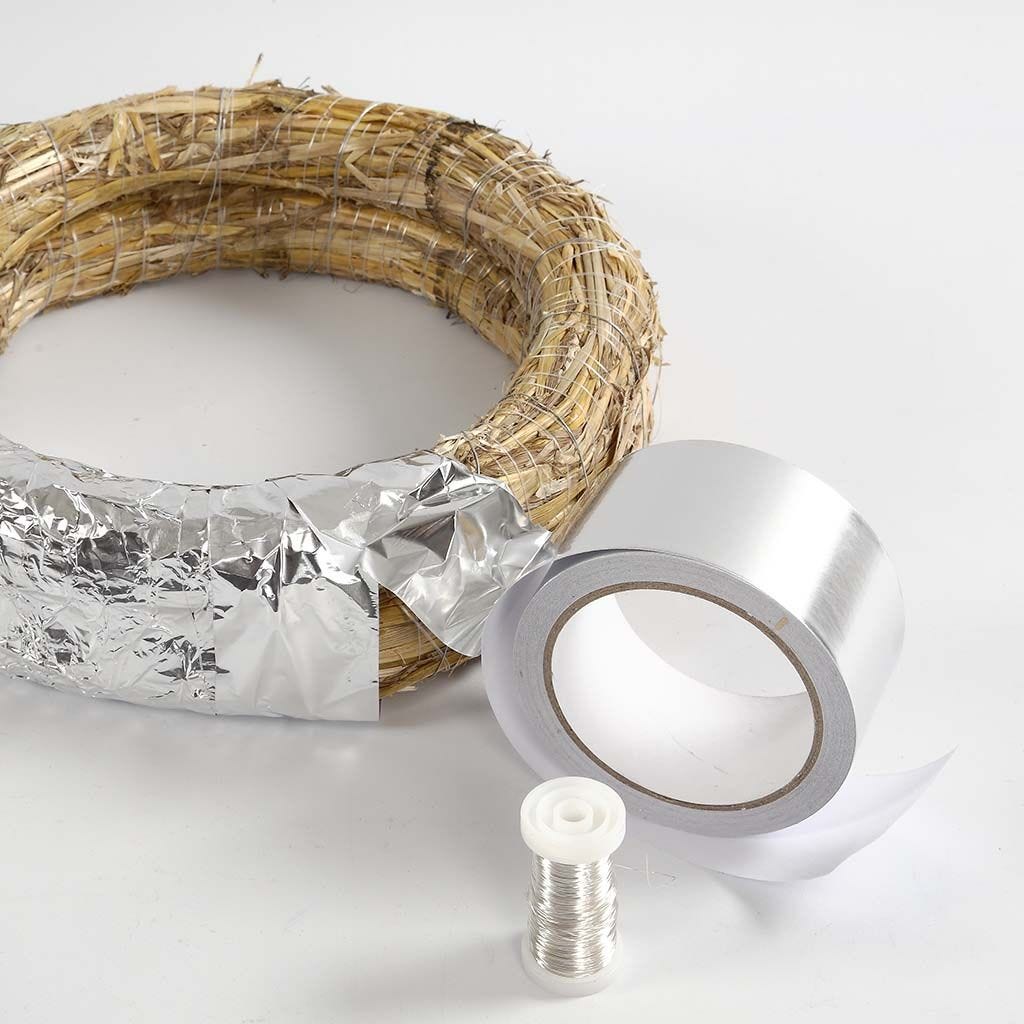 1
Place two straw wreaths on top of each other. Hold them together by wrapping silver plated wire all the way around. A TIP: The wreath may be decorated with aluminium tape or silk ribbon. (You will need 3.5 m of 38 mm wide ribbon for a wreath measuring 27 cm in diameter).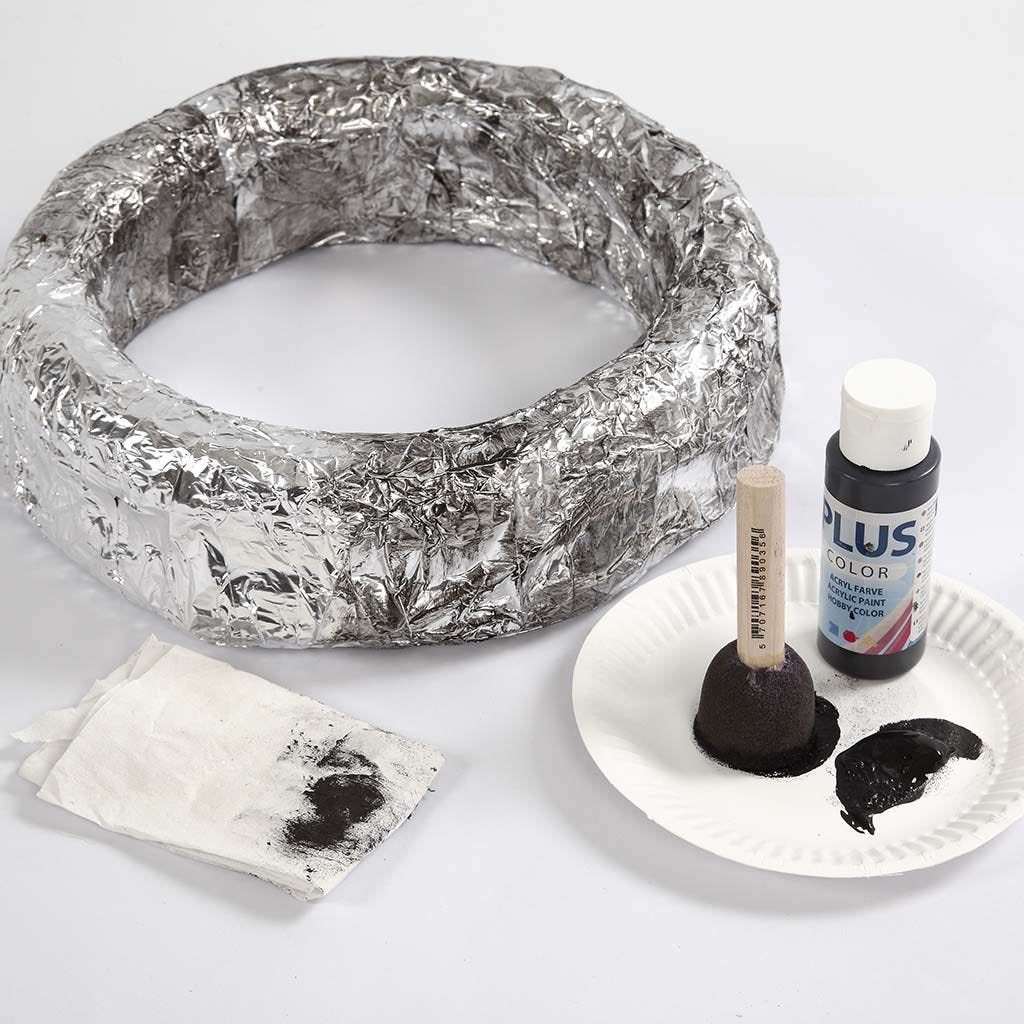 2
In this example, aluminium tape is wrapped around the wreath. The shiny aluminium tape is patinated with black Plus Color craft paint. Use a foam stencil brush for dabbing on the paint and wipe off some of it with a napkin. This adds an antique look to the wreath. Leave to dry.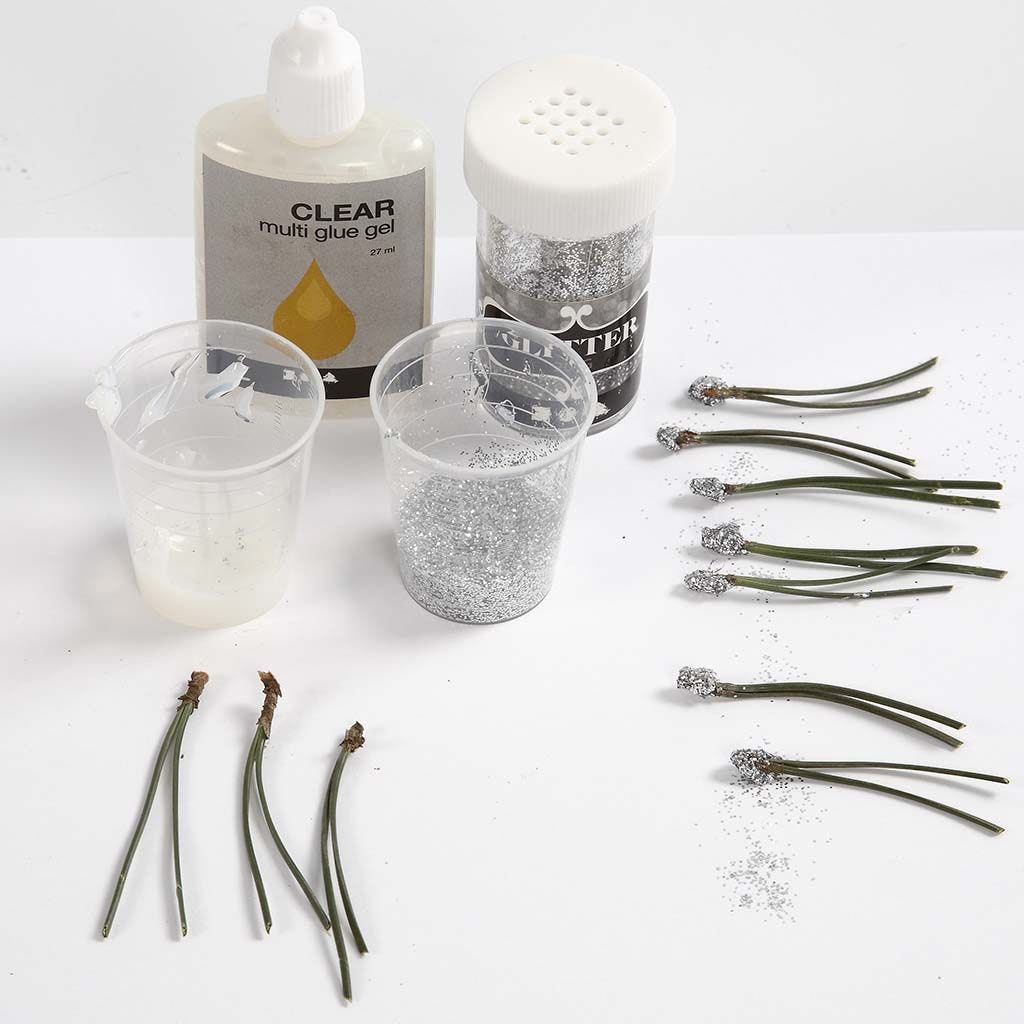 3
Real pine needles (from outside) are used for decoration. Dip the ends in glue and sprinkle with glitter. Leave to dry.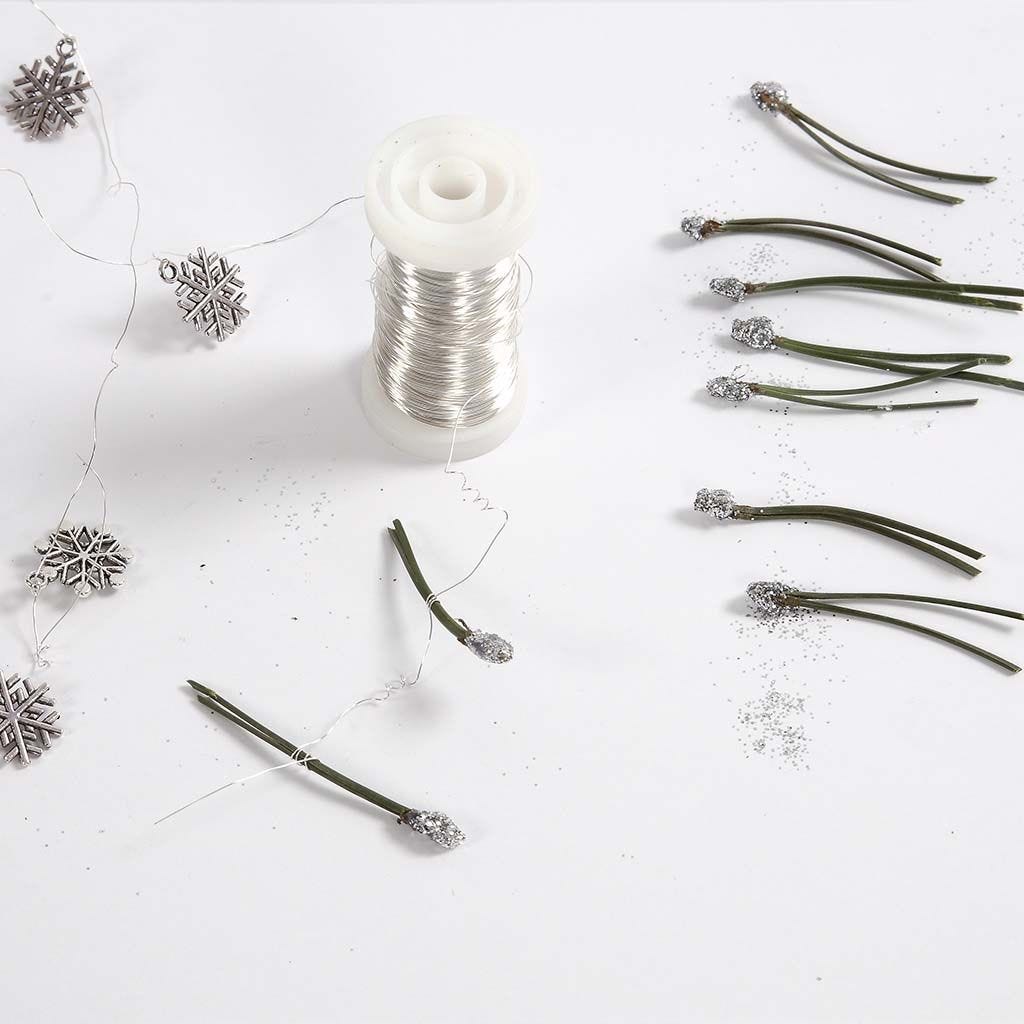 4
Tie the pine needles onto a long thin piece of silver plated wire alternating with metal snowflakes.
5
Cut a long piece of silver plated wire for each pillar candle and double it over twice. Thread a metal tag with an advent number and a metal snowflake onto the silver plated wire. Tie around the pillar candle.
Copyright © 2013-present Magento, Inc. All rights reserved.