These polar bears are made from Silk Clay which is modelled around polystyrene balls which are then fixed together. The hats are cut from rolled out Silk Clay (rolled out flat 10 min. prior to use on a plastic pocket). Use the same plastic pocket for standing the polar bears on when drying.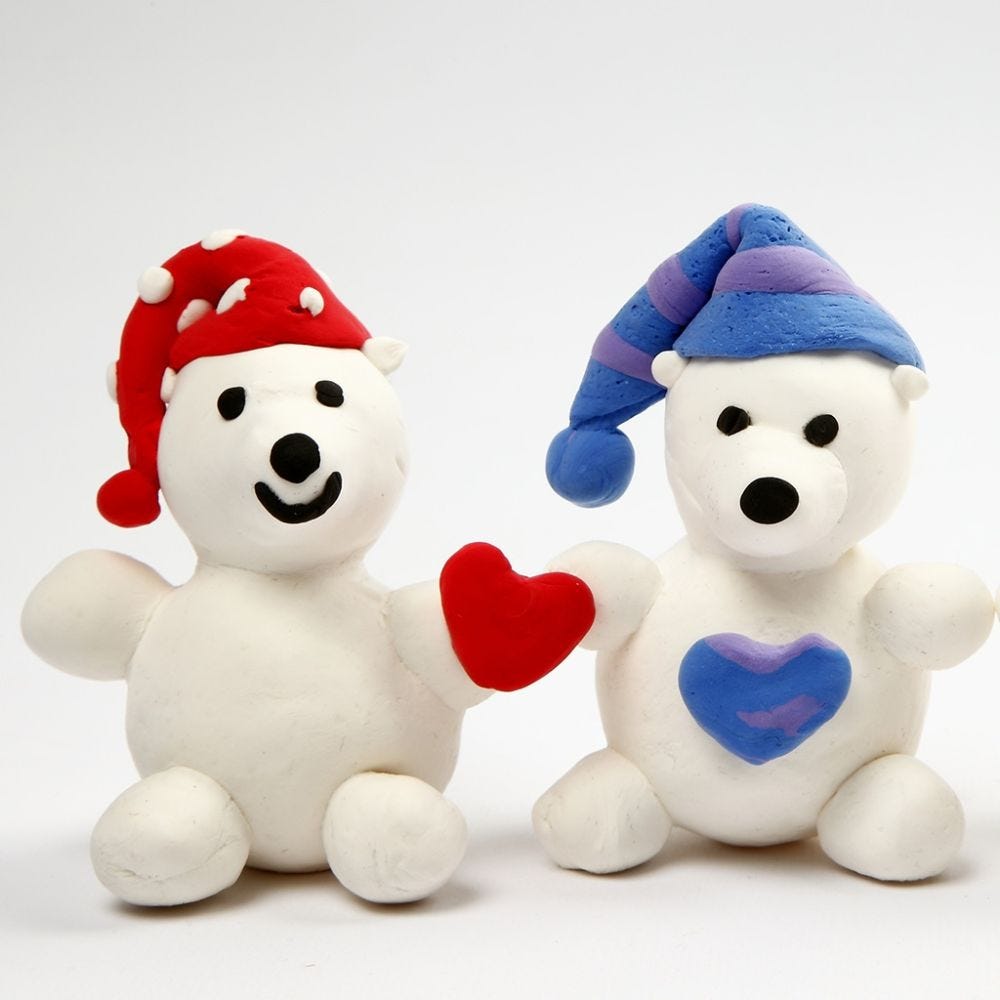 How to do it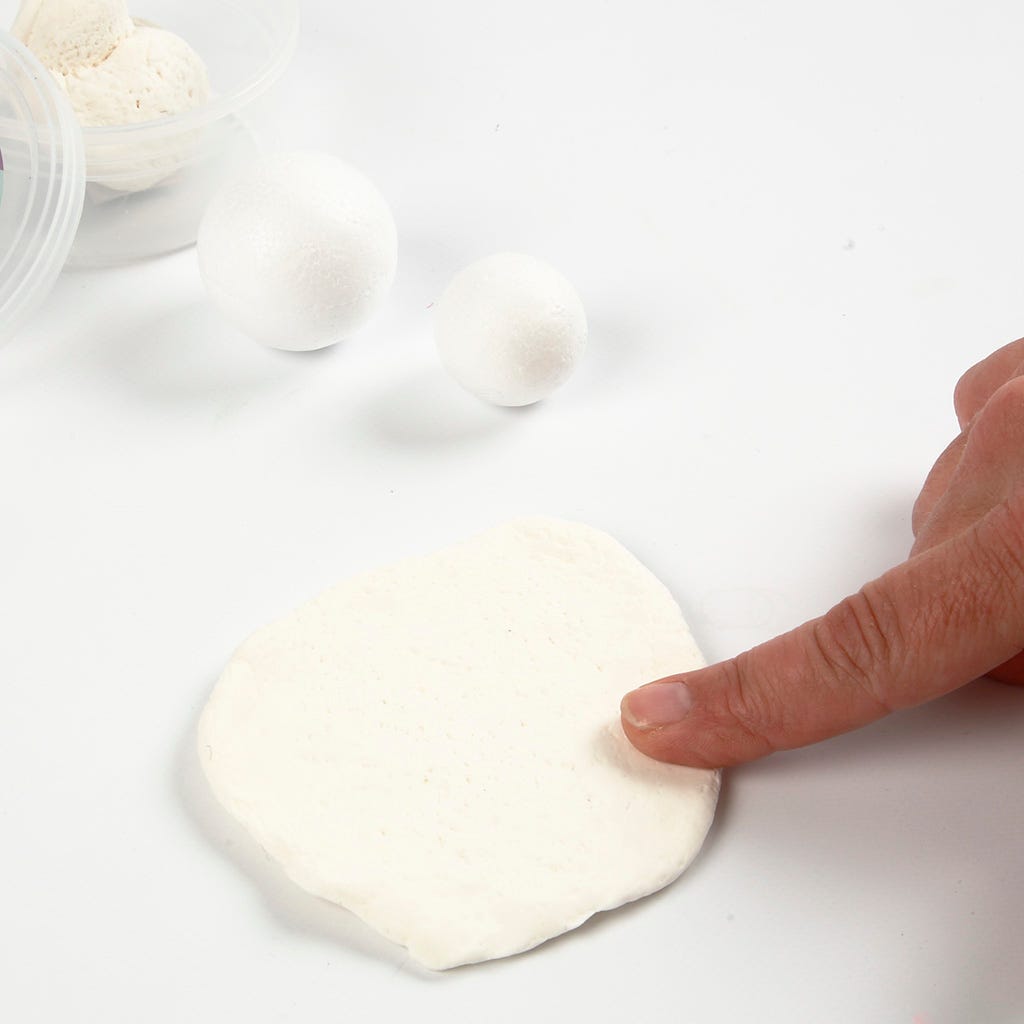 1
Roll the white Silk Clay flat.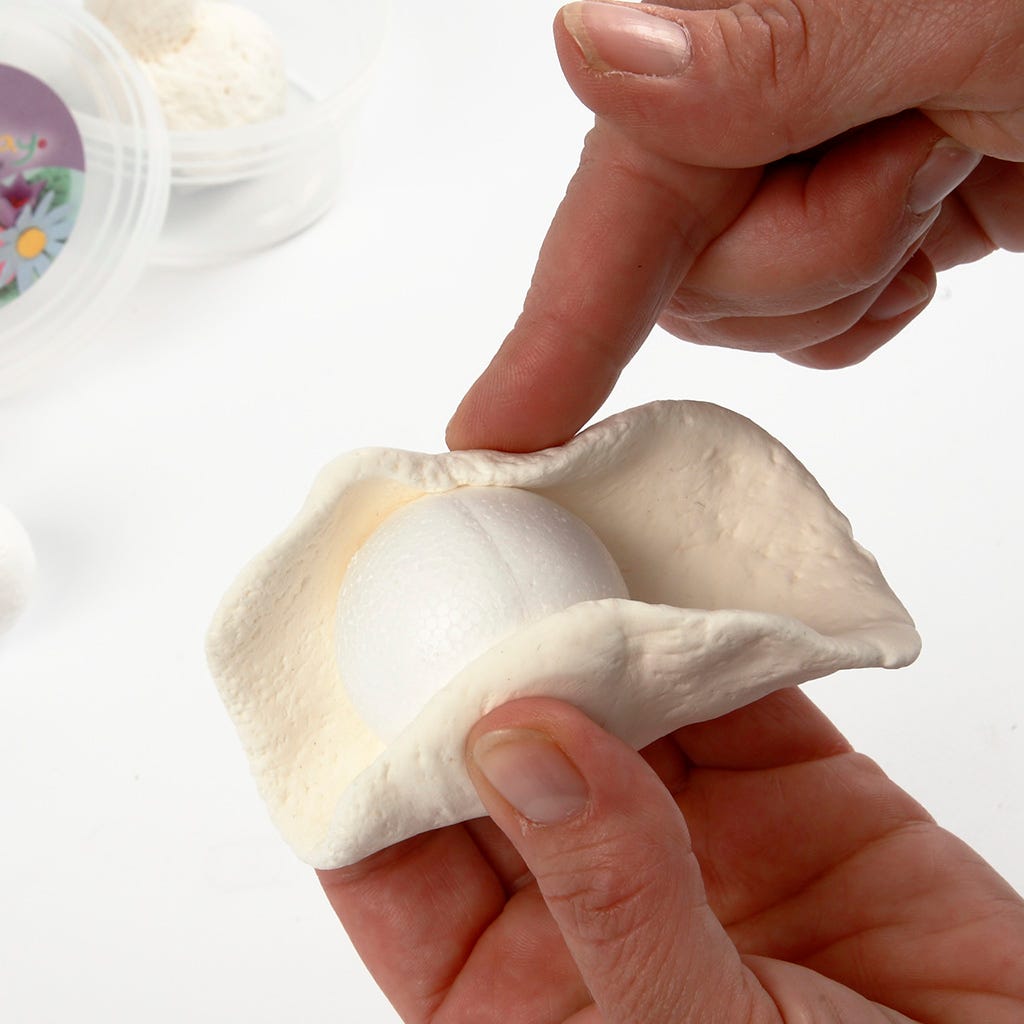 2
Cover a 3 cm and a 4 cm polystyrene ball with white Silk Clay.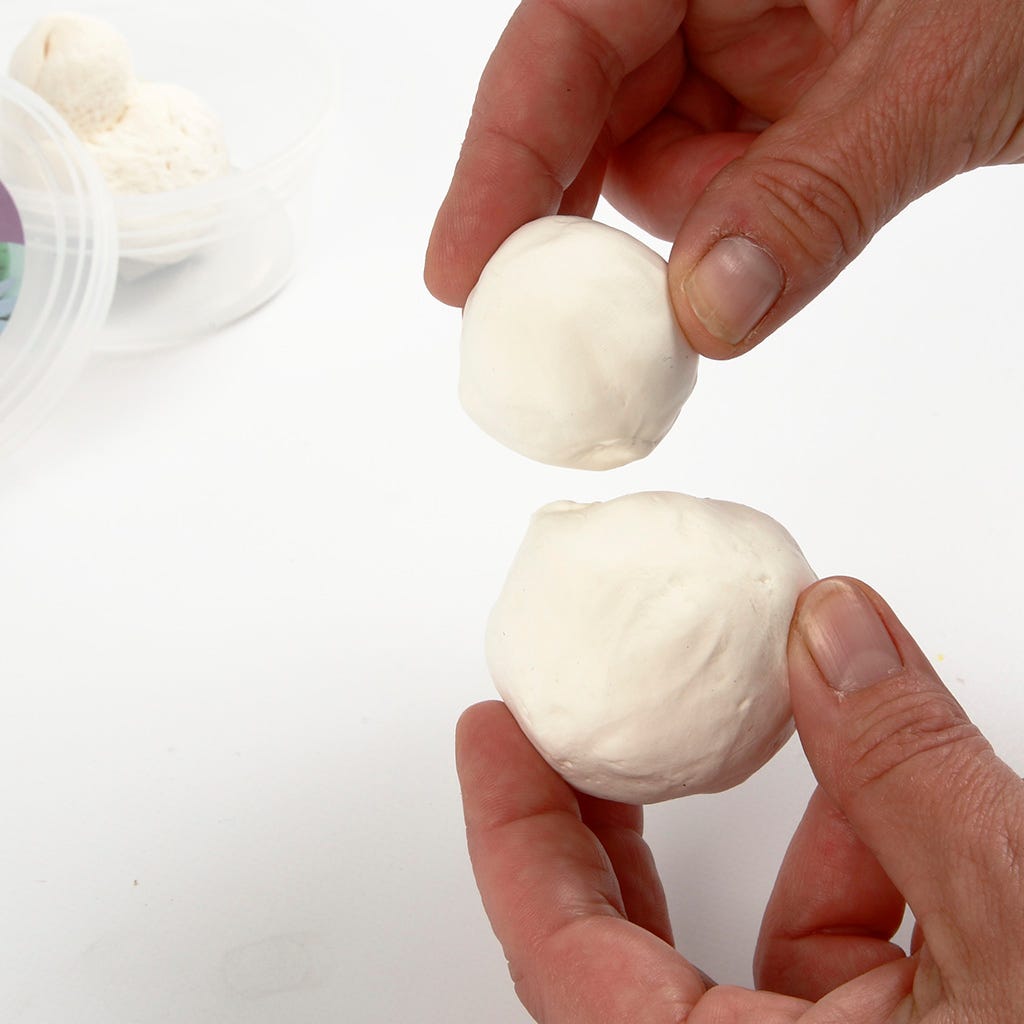 3
Attach the balls without using glue.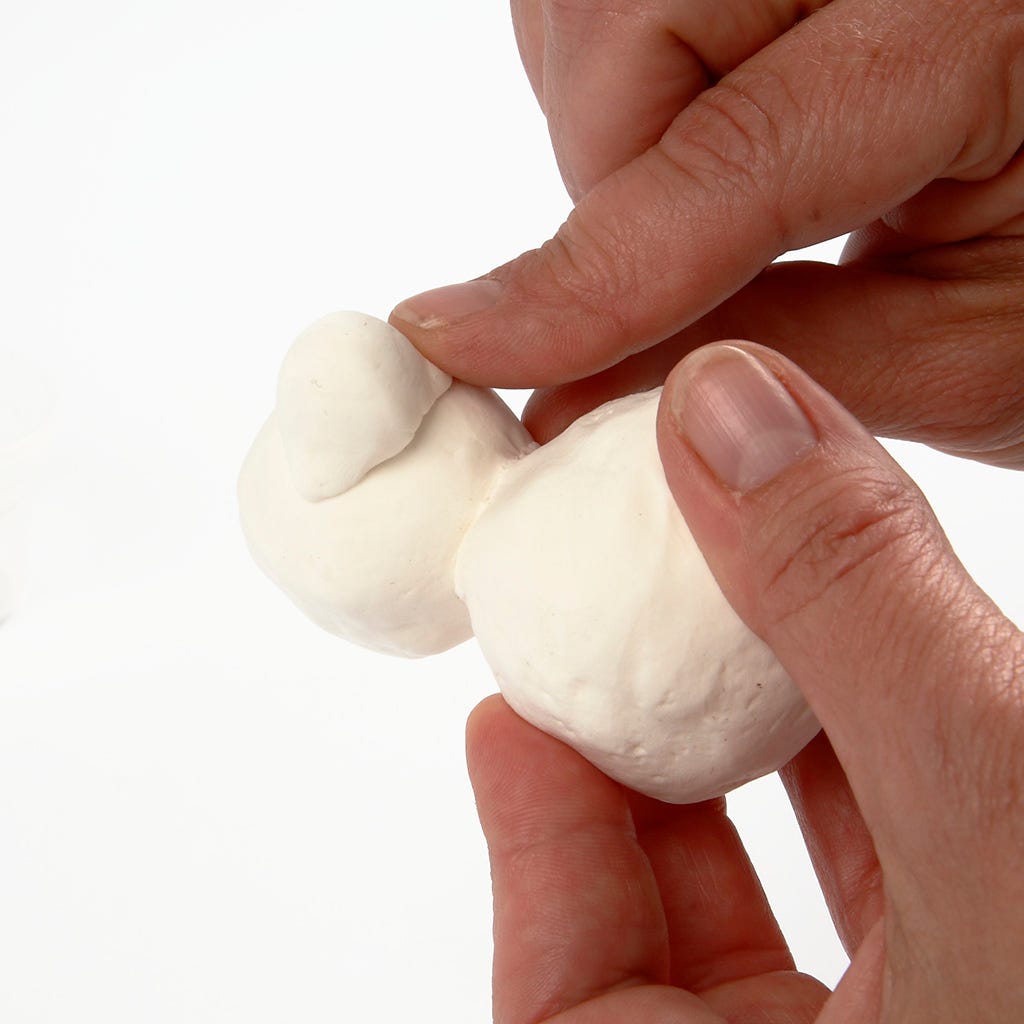 4
Nose: Attach a small white Silk Clay ball to the front of the head and smooth out.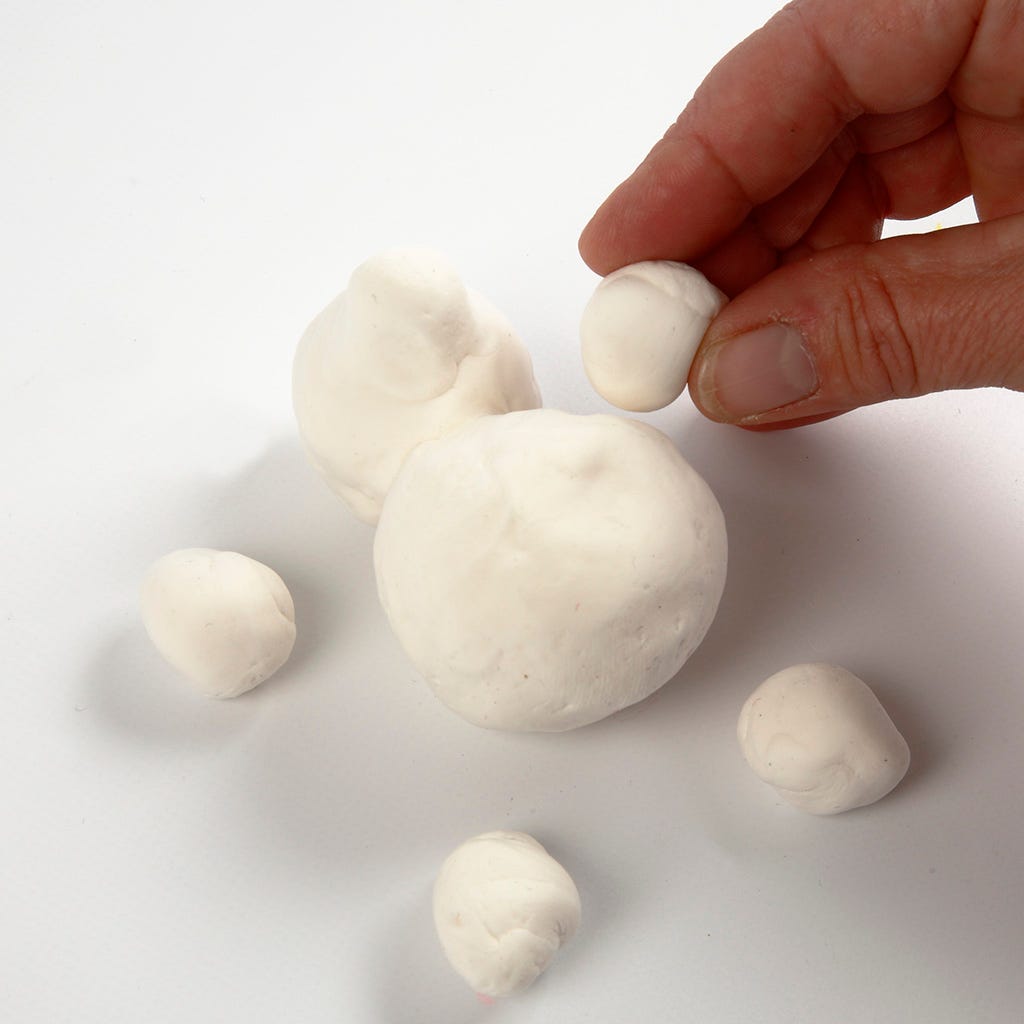 5
Roll four white Silk Clay balls for "arms" and legs and press them firmly onto the body.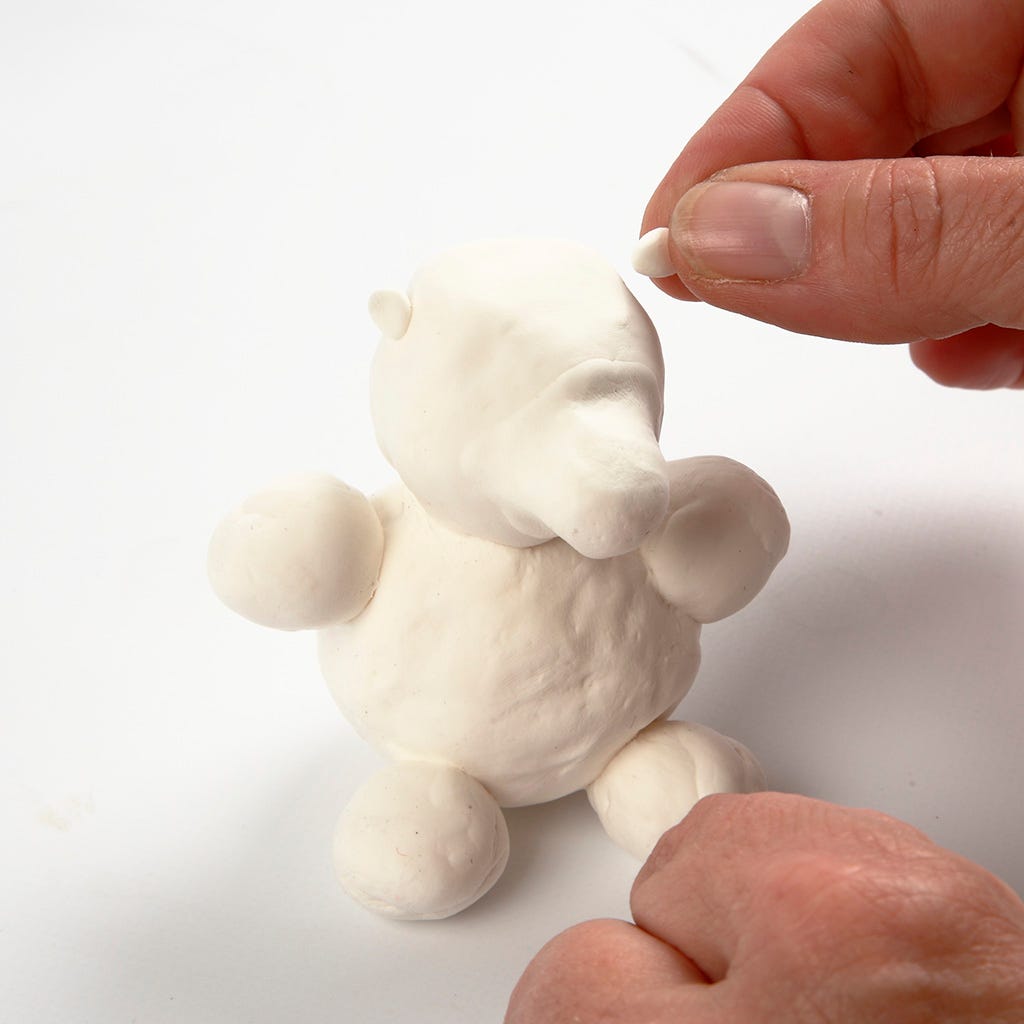 6
Roll two tiny white Silk Clay balls and attach them onto the head for ears.
7
Roll small black Silk Clay balls for the nose and eyes. You may roll a thin sausage for the mouth. Attach onto the head.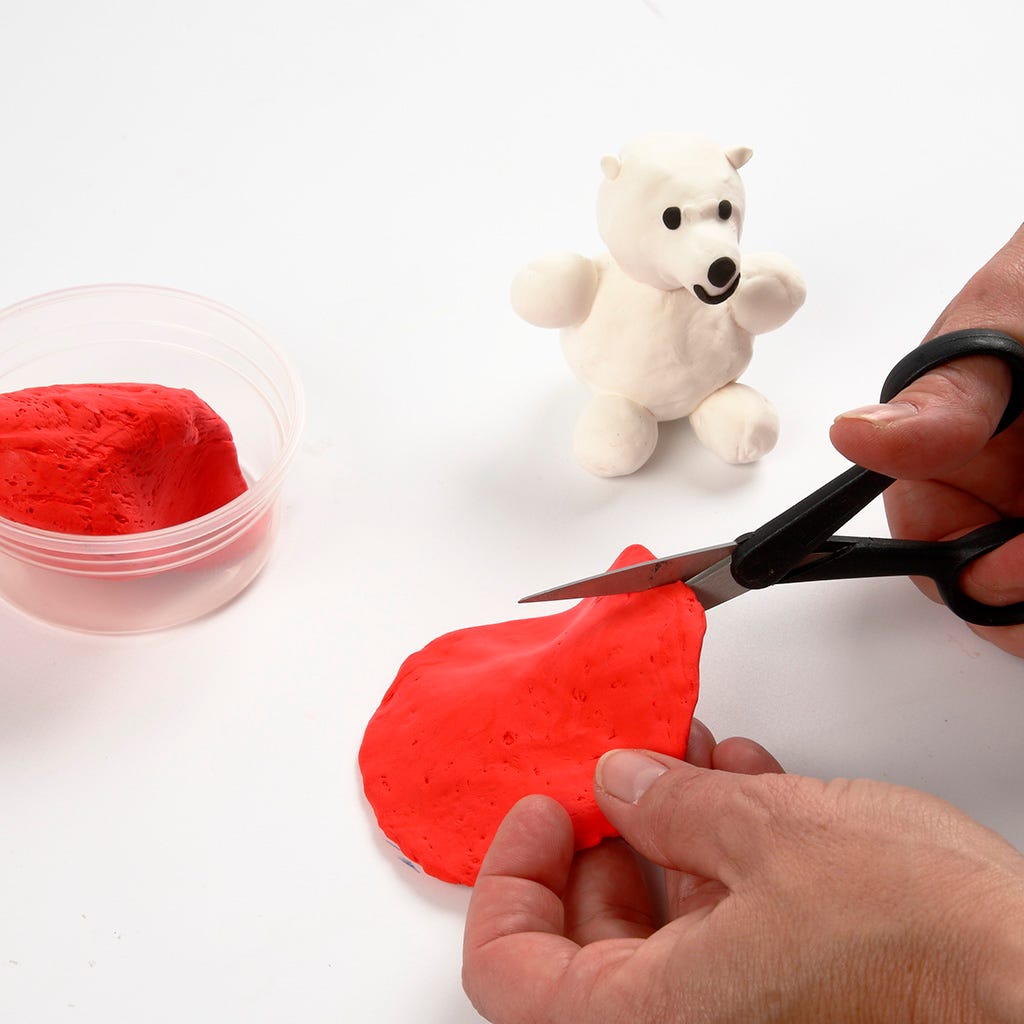 8
Roll Silk Clay flat and cut out a wide triangle for the hat.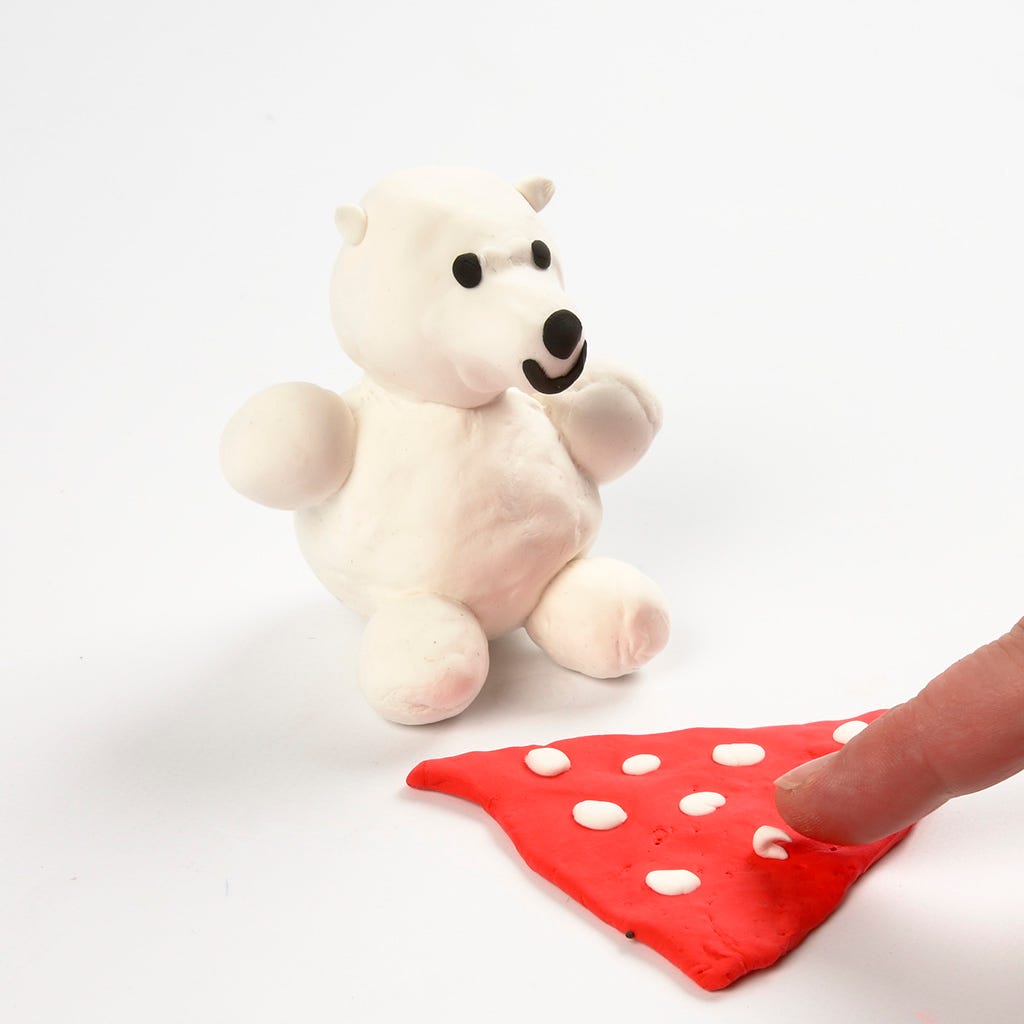 9
Decorate the hat with small Silk Clay dots or stripes.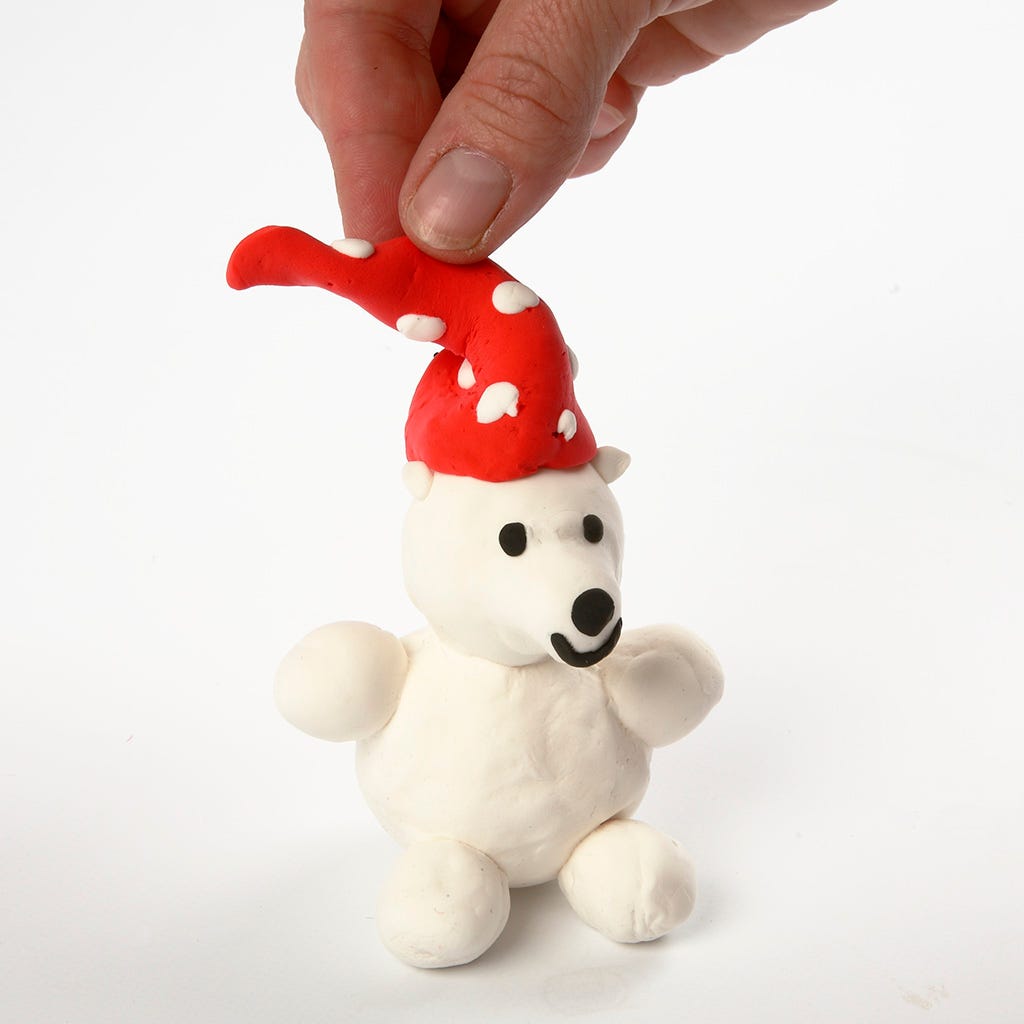 10
Roll the hat into a cone and push it onto the polar bear's head. Leave to dry.