A Silk Clay Angel on a mechanical Movement
A Silk Clay Angel on a mechanical Movement
This small angel is modelled from Silk Clay onto a mechanical movement with a wind-up function. The small nylon wings, the sequins and the silver thread hair are glued on.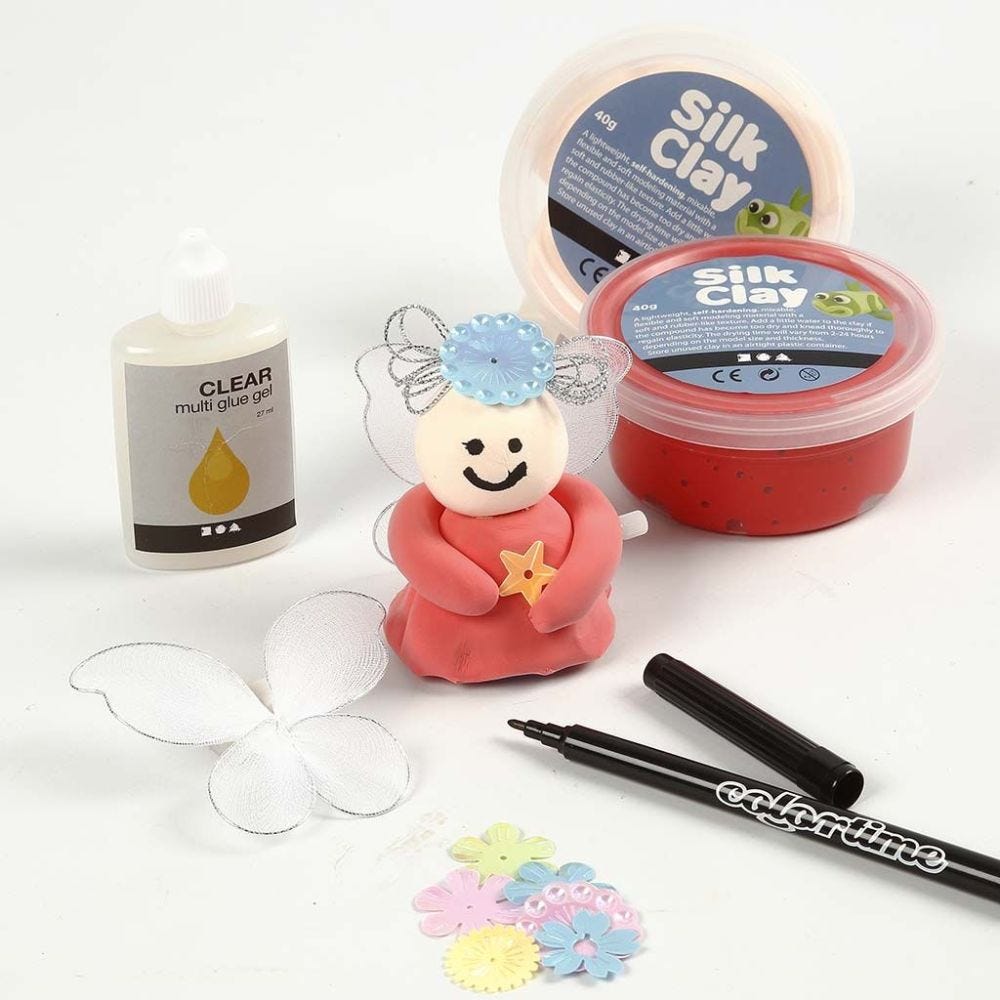 How to do it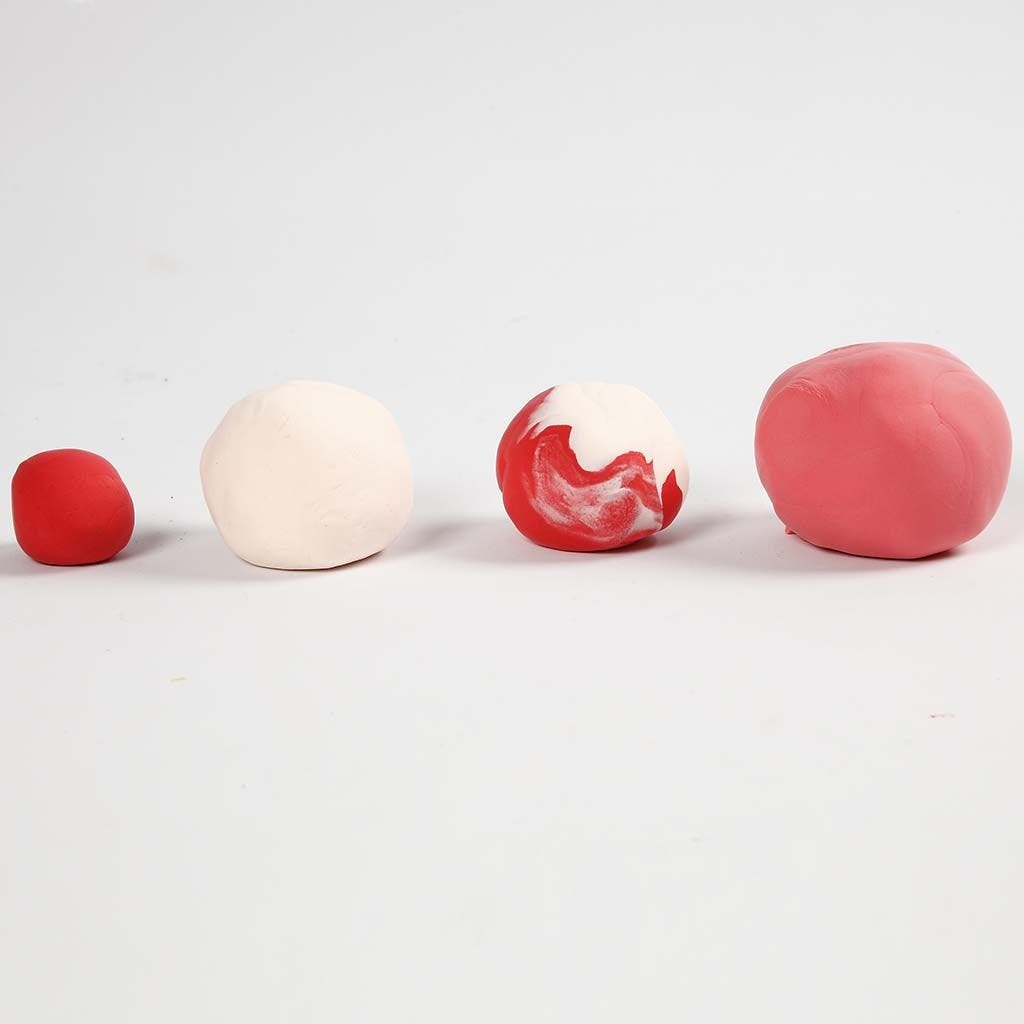 1
Mix Silk Clay for your chosen skin tone; here a light skin tone. Make the angel's head as a round ball.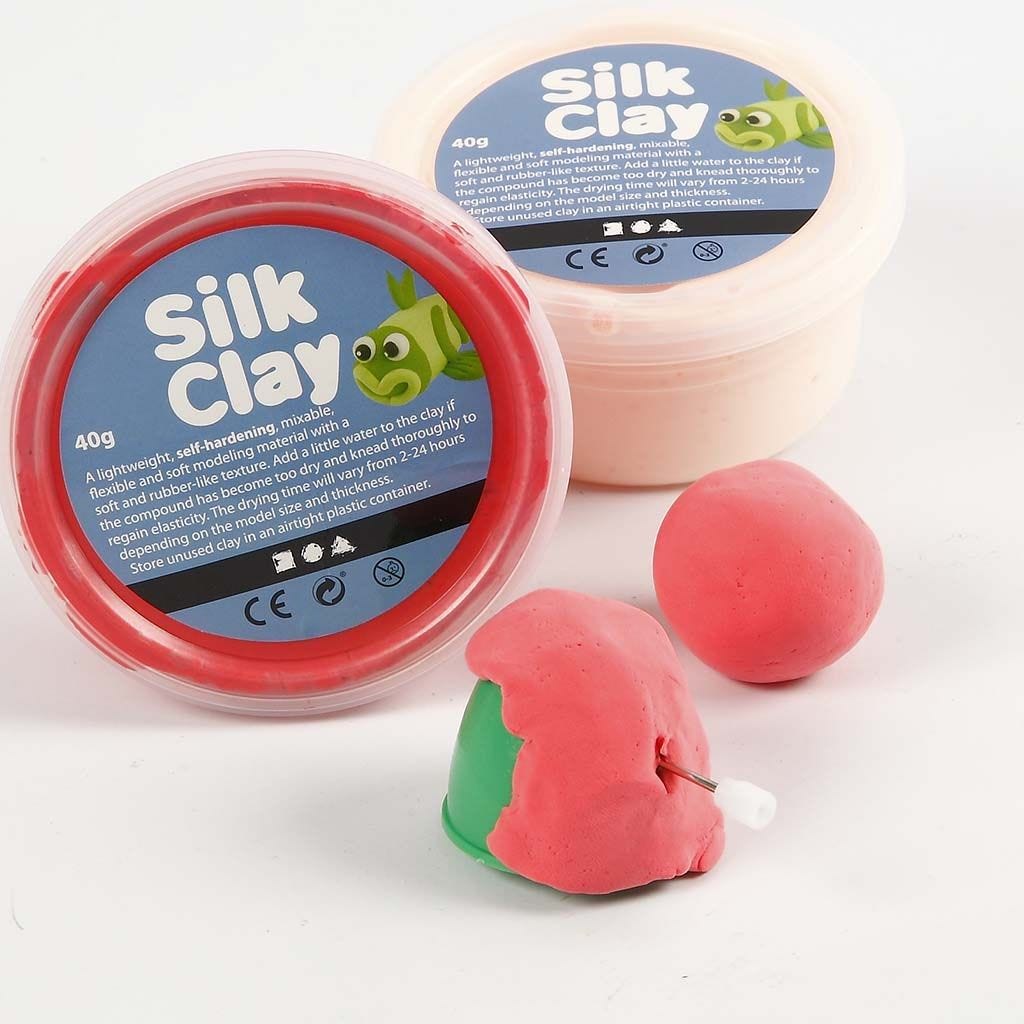 2
Cover the mechanical movement with Silk Clay; make a flared dress in your chosen colour but avoid covering the wind-up mechanism.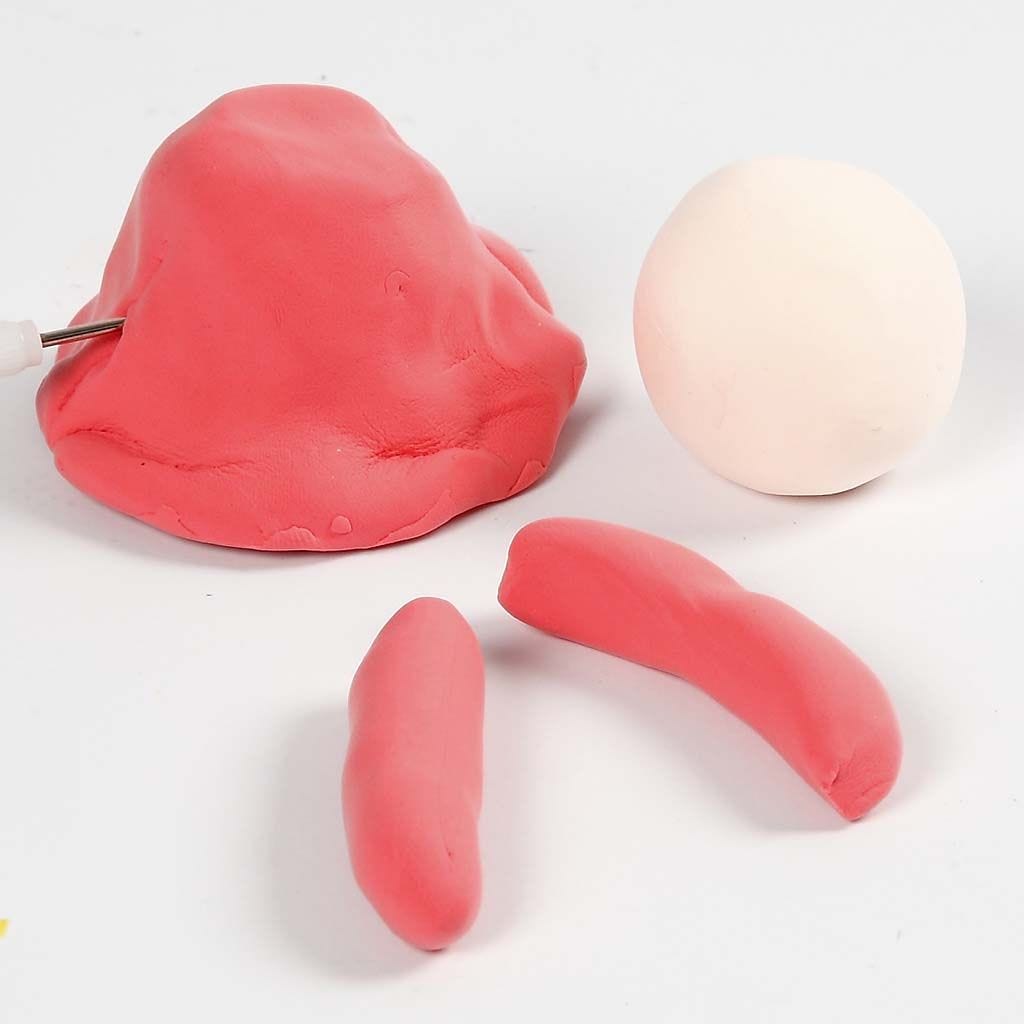 3
Roll out Silk Clay sausages. Push these as well as the head and a sequin for decoration onto the dress.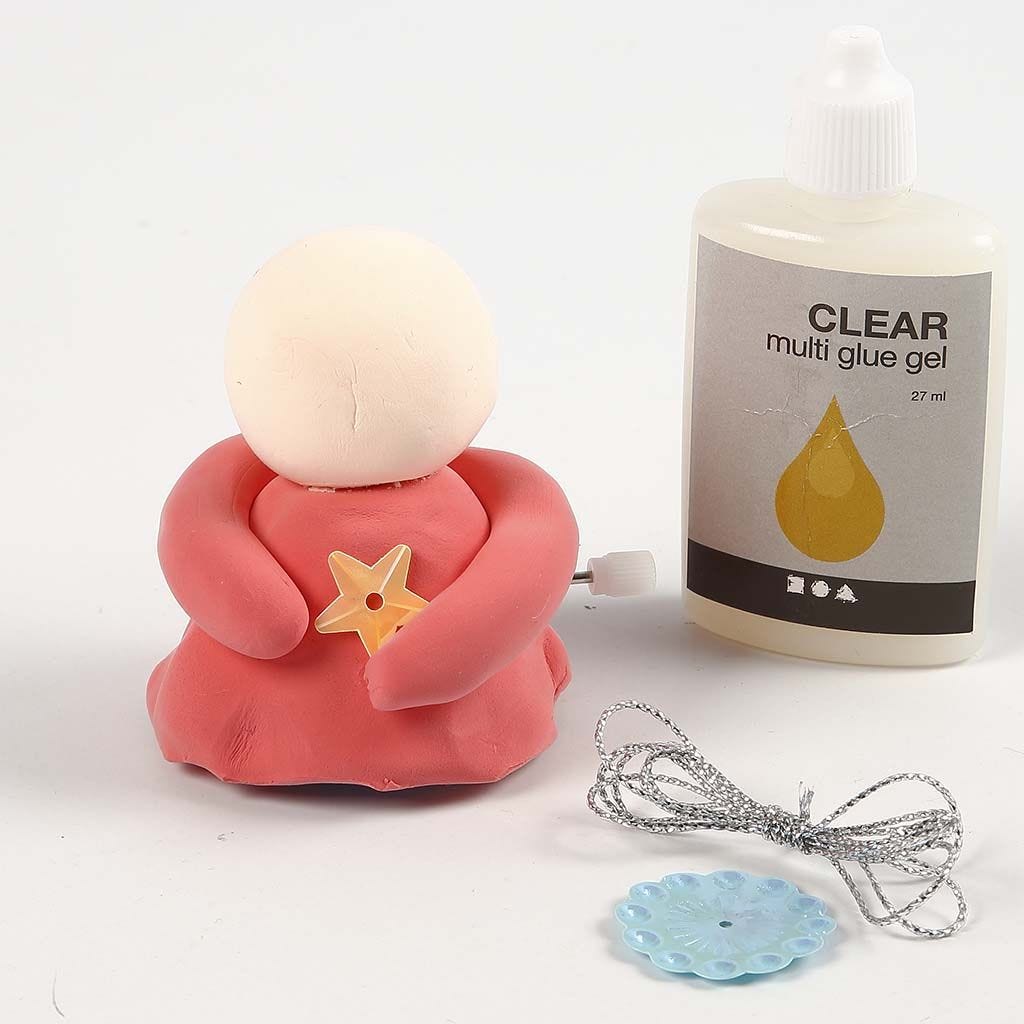 4
Hair: Cut a piece of silver thread and wrap it like a bundle around three (3) fingers. Glue the hair onto the head and a large sequin onto the hair for decoration. Use Clear Multi Glue gel.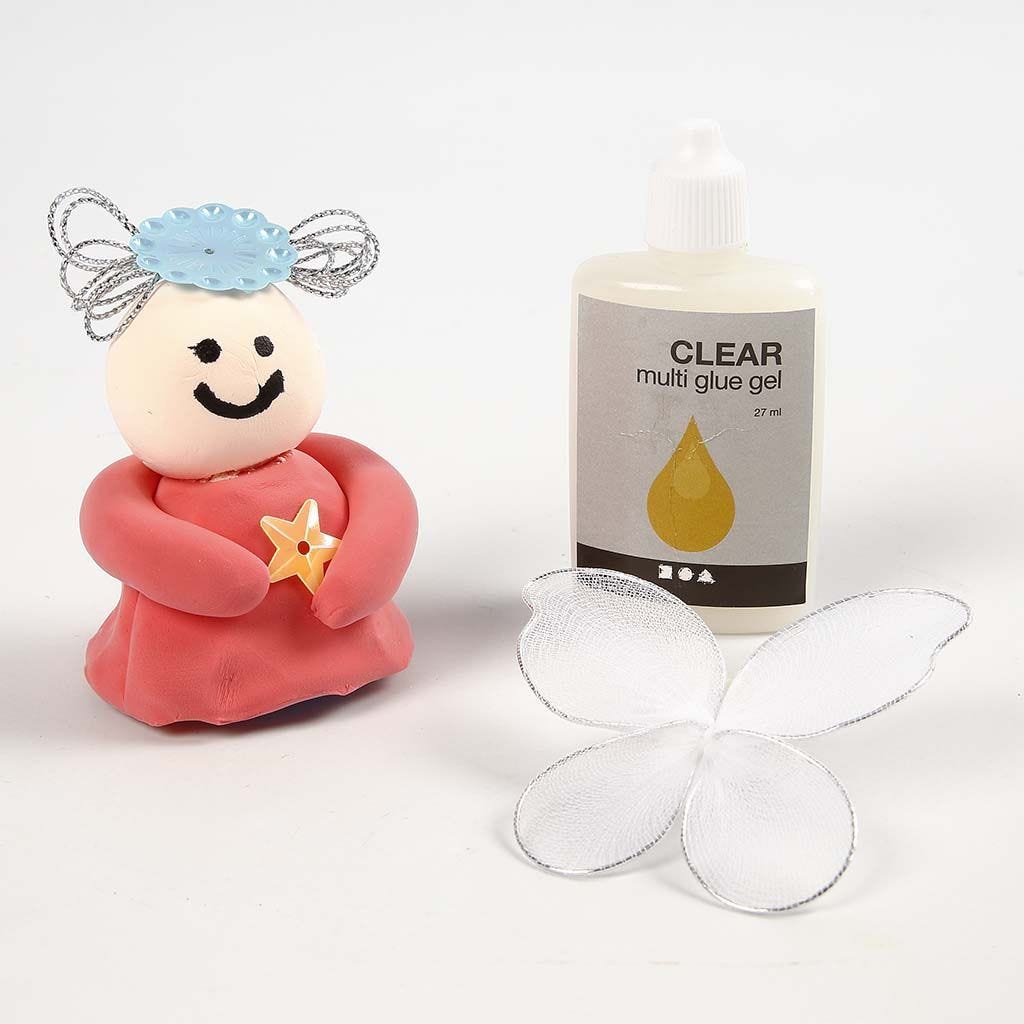 5
Glue the finished lightweight wings from thin metal wire with delicate nylon onto the angel's back using Clear Multi Glue gel.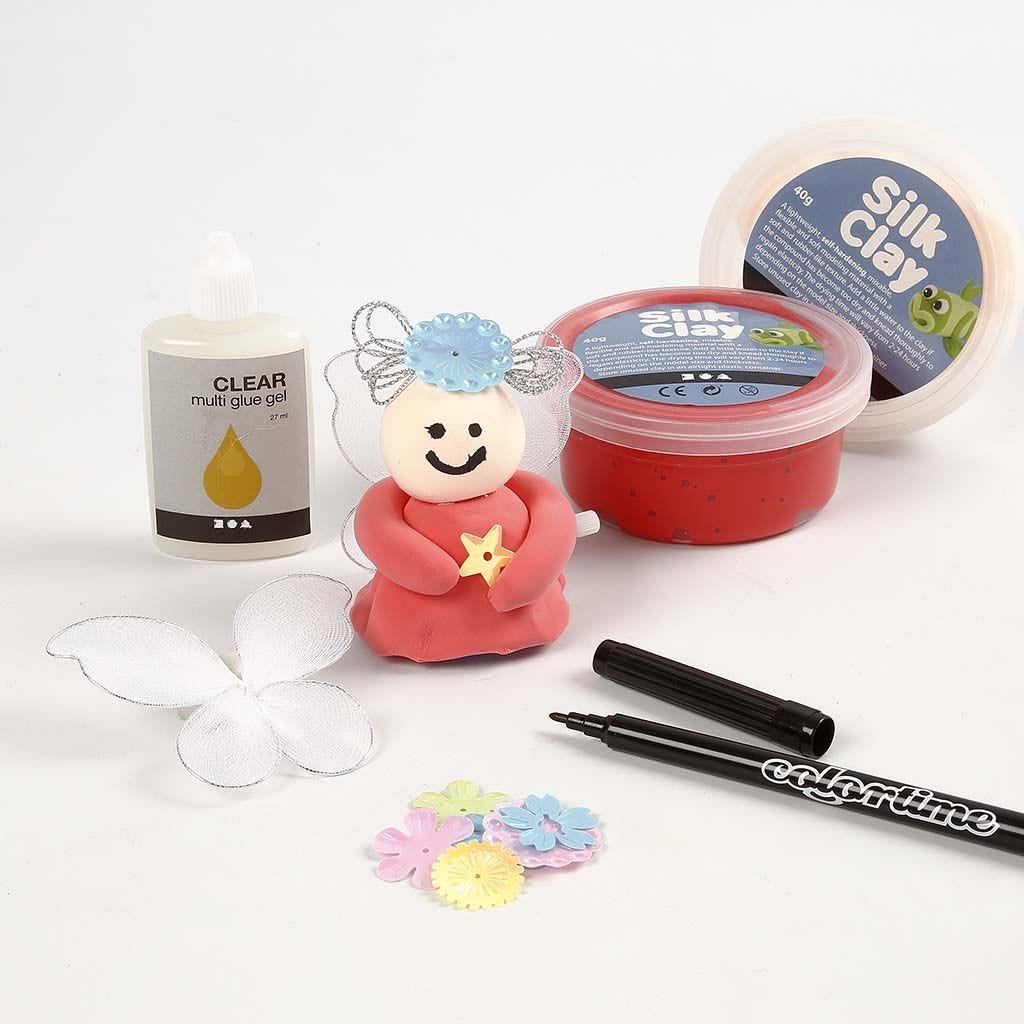 6
Draw the eyes and the mouth with a black Colortime marker.