A Silicone Bracelet with Stop Rings around a Bead
A Silicone Bracelet with Stop Rings around a Bead
The length of these bracelets from coloured silicone can be adjusted and they are easy to decorate. This example shows two of the included stop rings on either side of a single bead. How to do it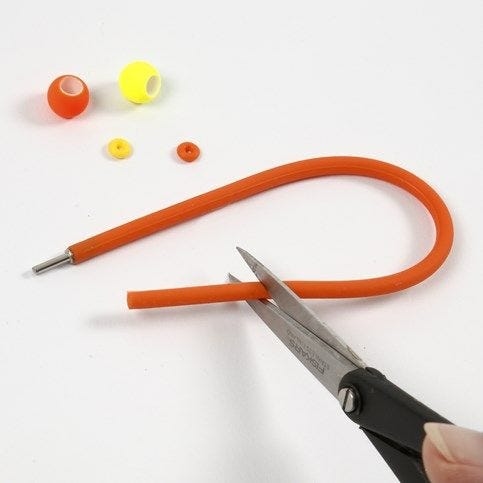 1.
It is possible to shorten the silicone bracelet by up to 4cm. Trim the opposite end (from the fastener) with scissors.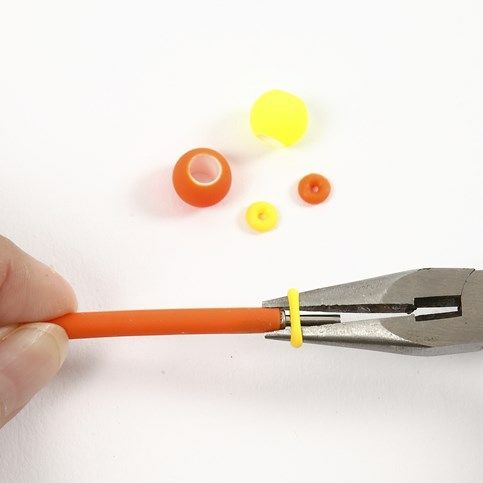 2.
Widen the flexible stop rings using chain nose pliers and pull onto the bracelet on either side of the bead.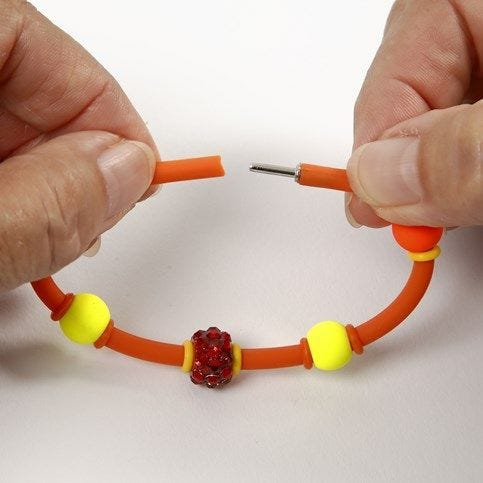 3.
Fasten and open the bracelet by pushing the fastener into the opening at the opposite end.