A Shopping Bag with Prints and Stencil Patterns
A Shopping Bag with Prints and Stencil Patterns
This shopping bag is decorated with printed designs made using a foam stencil brush and Textile Color solid. When dry, patterns are drawn on top of the designs using a textile marker and a stencil. How to do it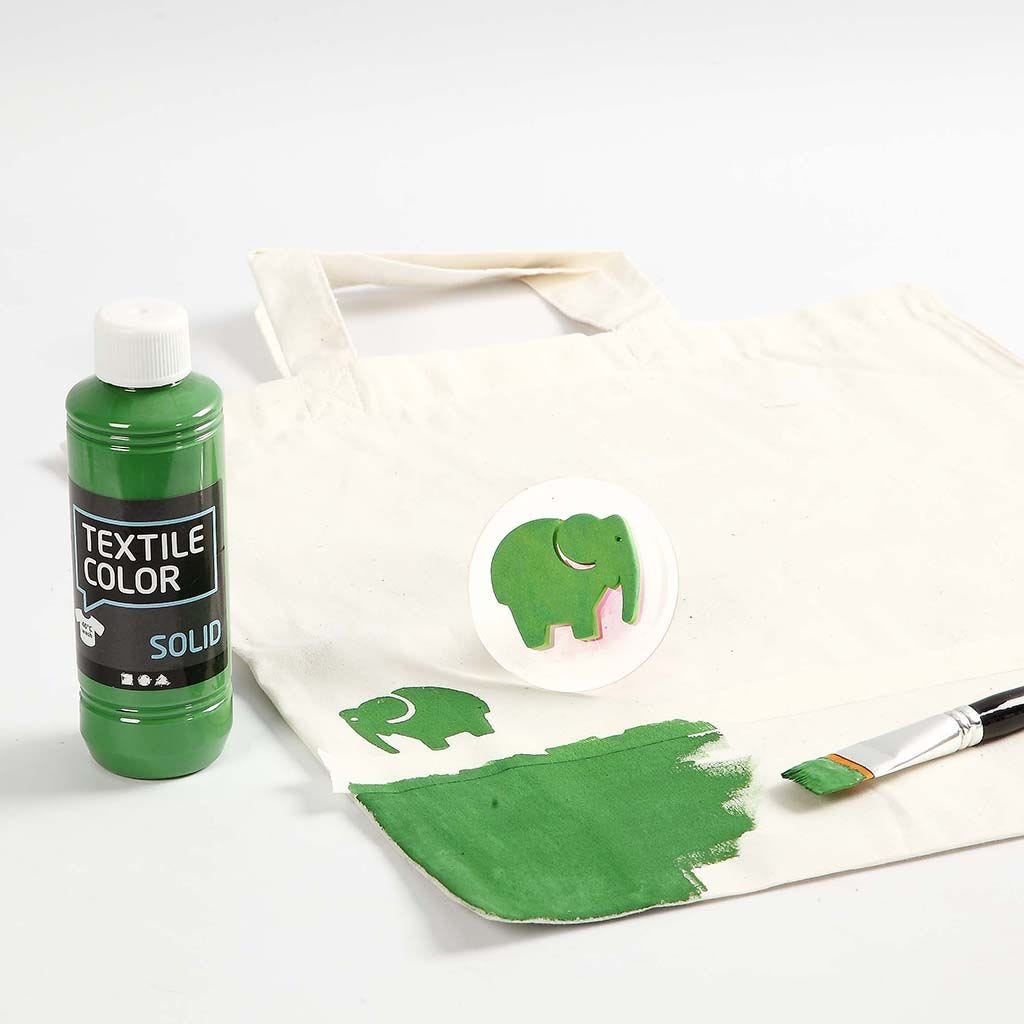 1
Use masking tape to mask off a border at the bottom of the shopping bag. Put a piece of plastic inside the shopping bag to avoid smudging the back. Use Textile Color solid for the border. Use a foam stencil brush for saturating the foam stamp with paint. Make prints and leave to dry.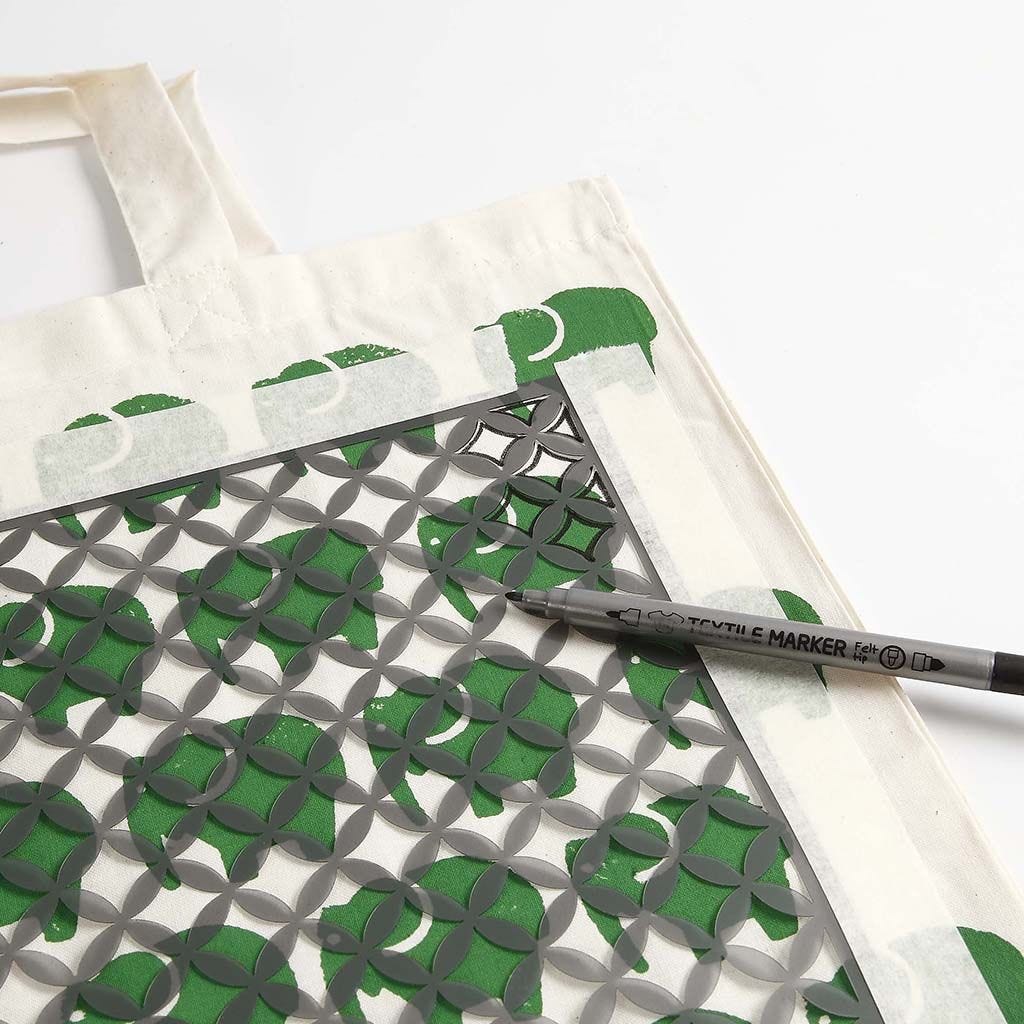 2
Place the stencil on top of the prints and copy the pattern using a textile marker. Leave to dry and fix with an iron making the shopping bag safe to wash.