A Shopping Bag with a stamped Face Design
A Shopping Bag with a stamped Face Design
Decorate fabric shopping bags with stamps in different shapes. Here we have put the shapes together to make a face. There are lots of possibilities for combining the different shapes to making exciting and colourful designs.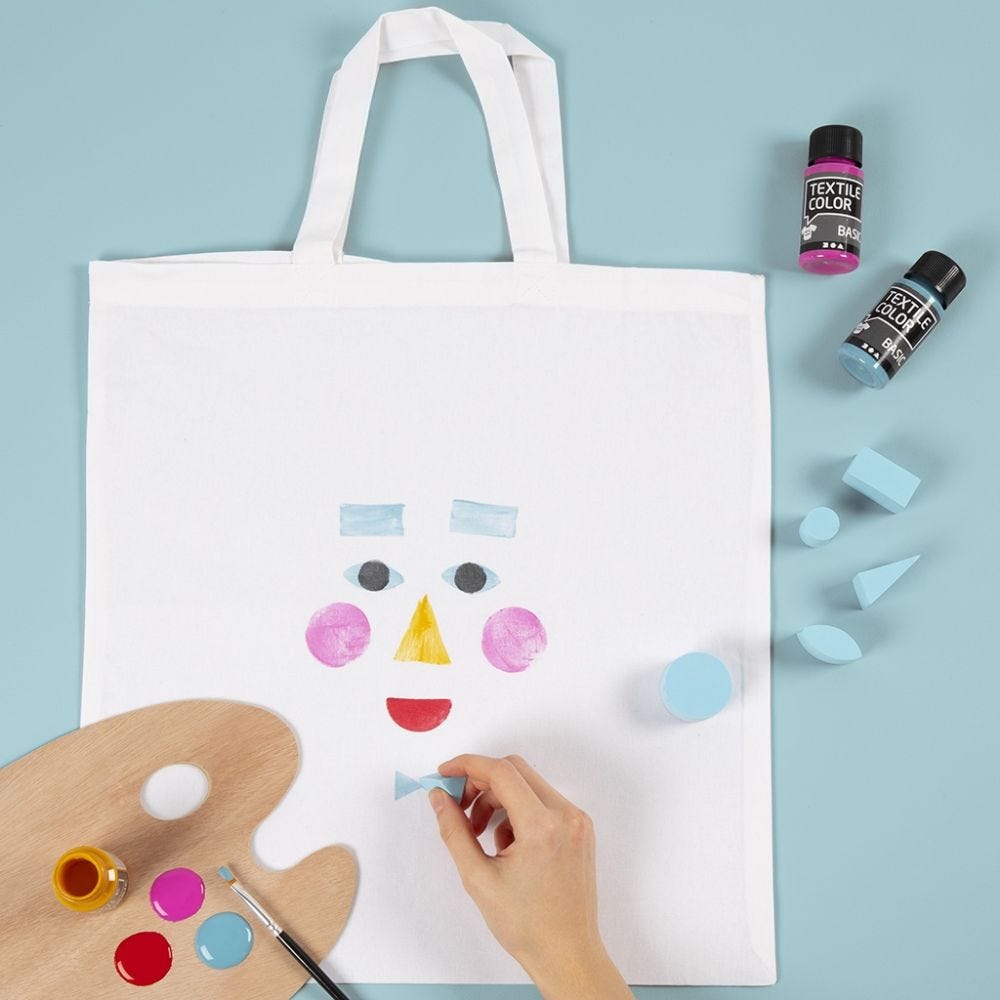 How to do it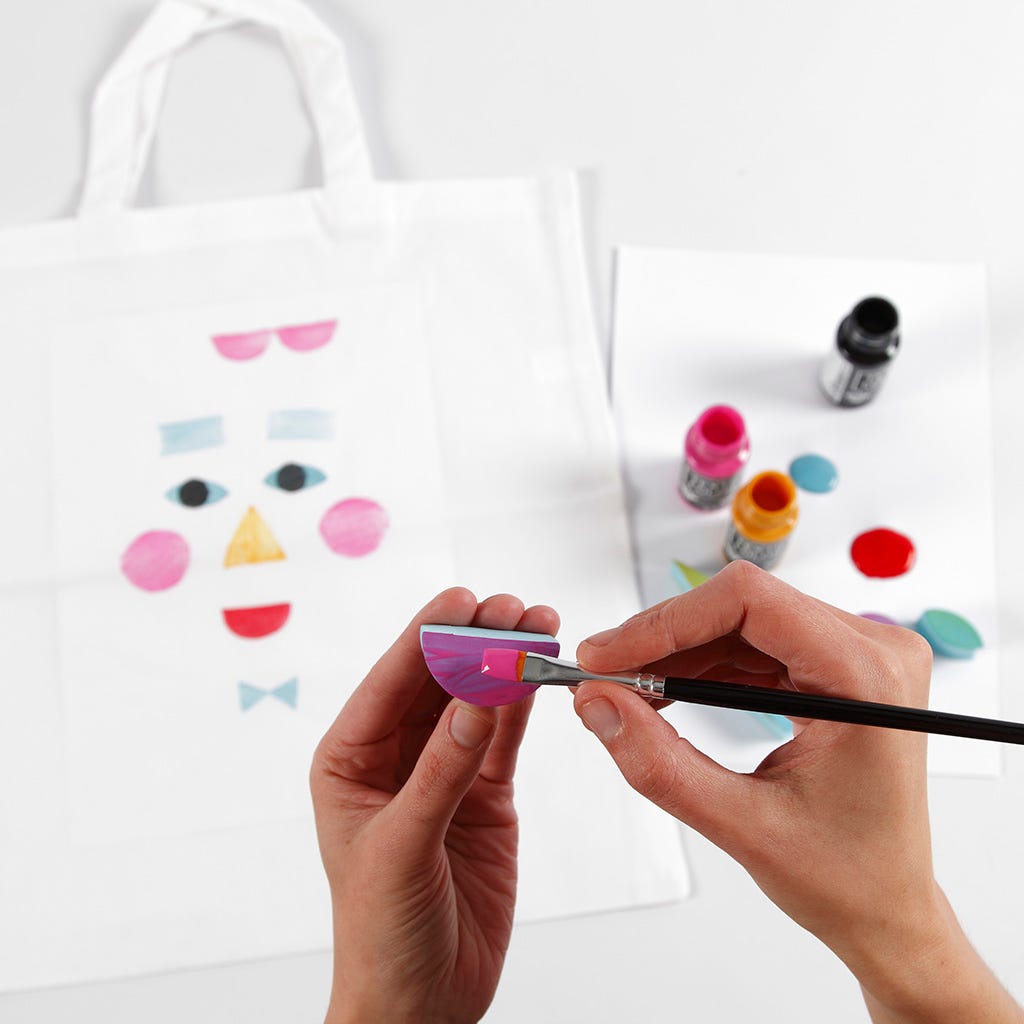 1
If you want to be able to wash the bag afterwards, you will get the best result if you wash the bag prior to decorating. Apply a thin layer of paint onto the stamps.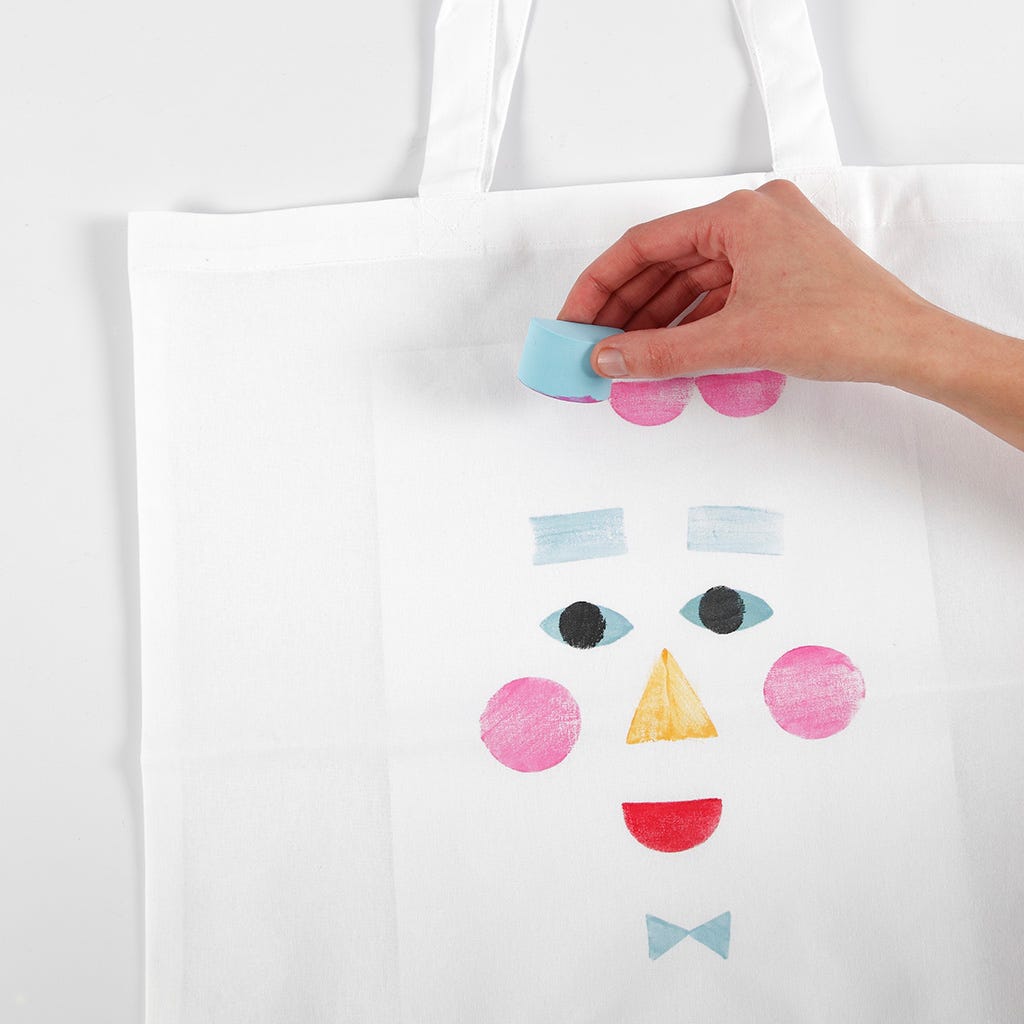 2
Combine shapes and colours according to your imagination.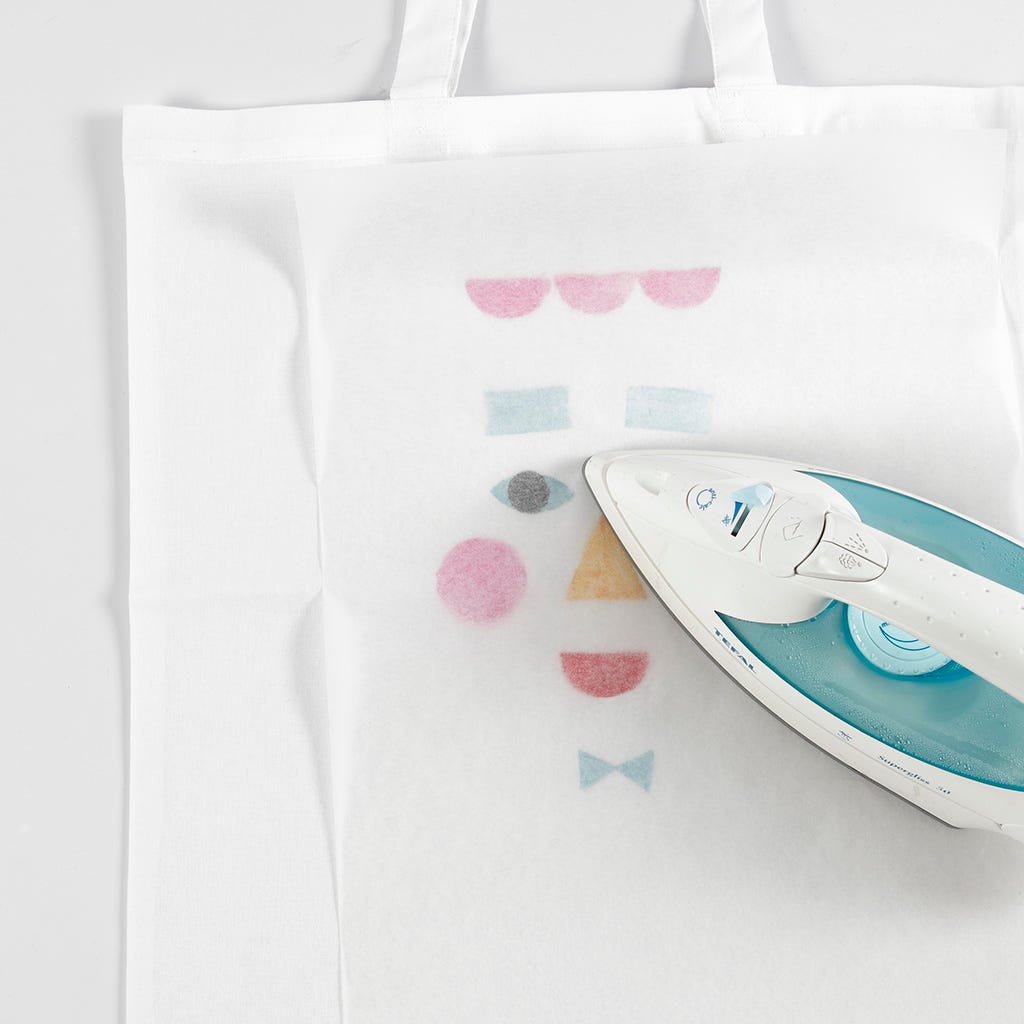 3
Fix the bag with an iron so that it can be washed in the washing machine.
Another variant
You may add details with textile markers.