A shopping bag decorated with textile markers and rub-on stickers
A shopping bag decorated with textile markers and rub-on stickers
Decorate this polyester shopping bag with textile markers and then attach your chosen rub-on letters. How to do it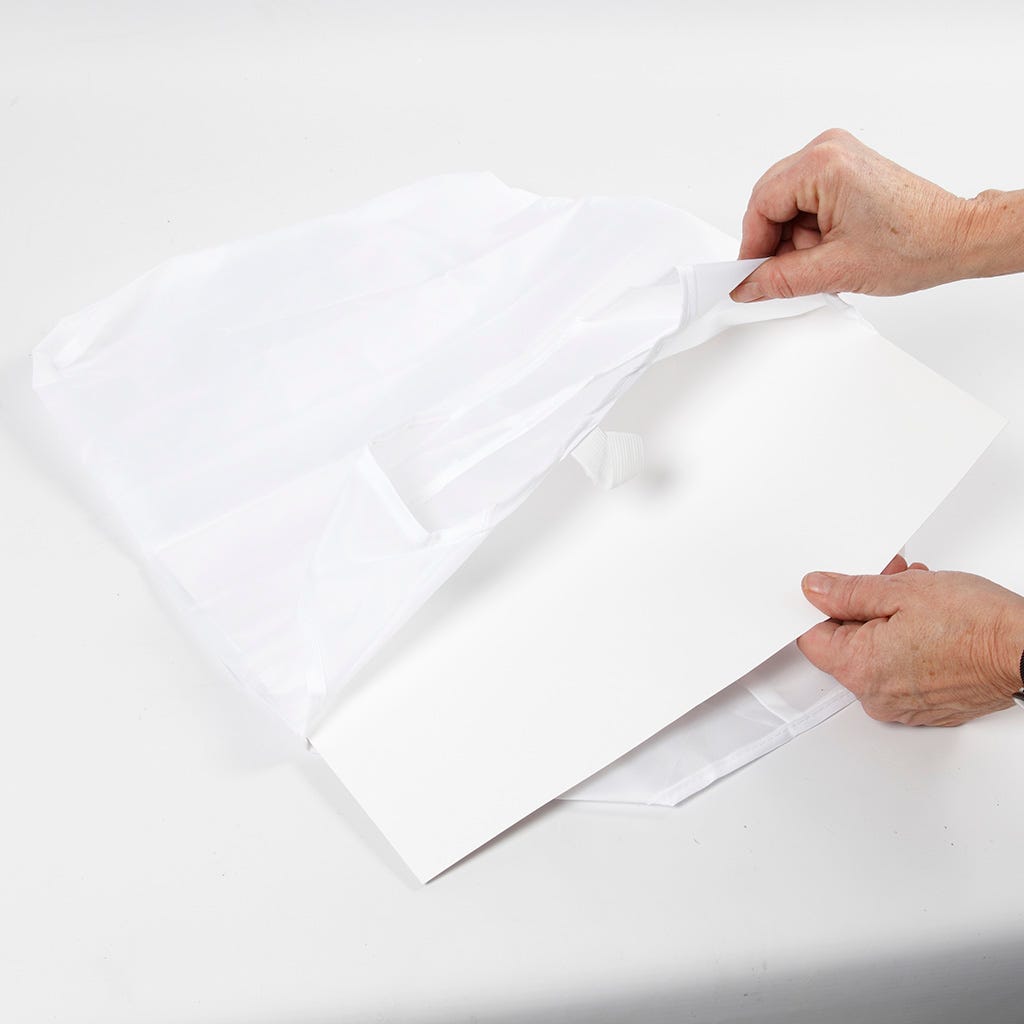 1
Wash the shopping bag prior to decoration for optimal adhesion and leave to dry. Place a piece of card inside the shopping bag prior to decorating with textile markers to avoid smudging the back of the bag.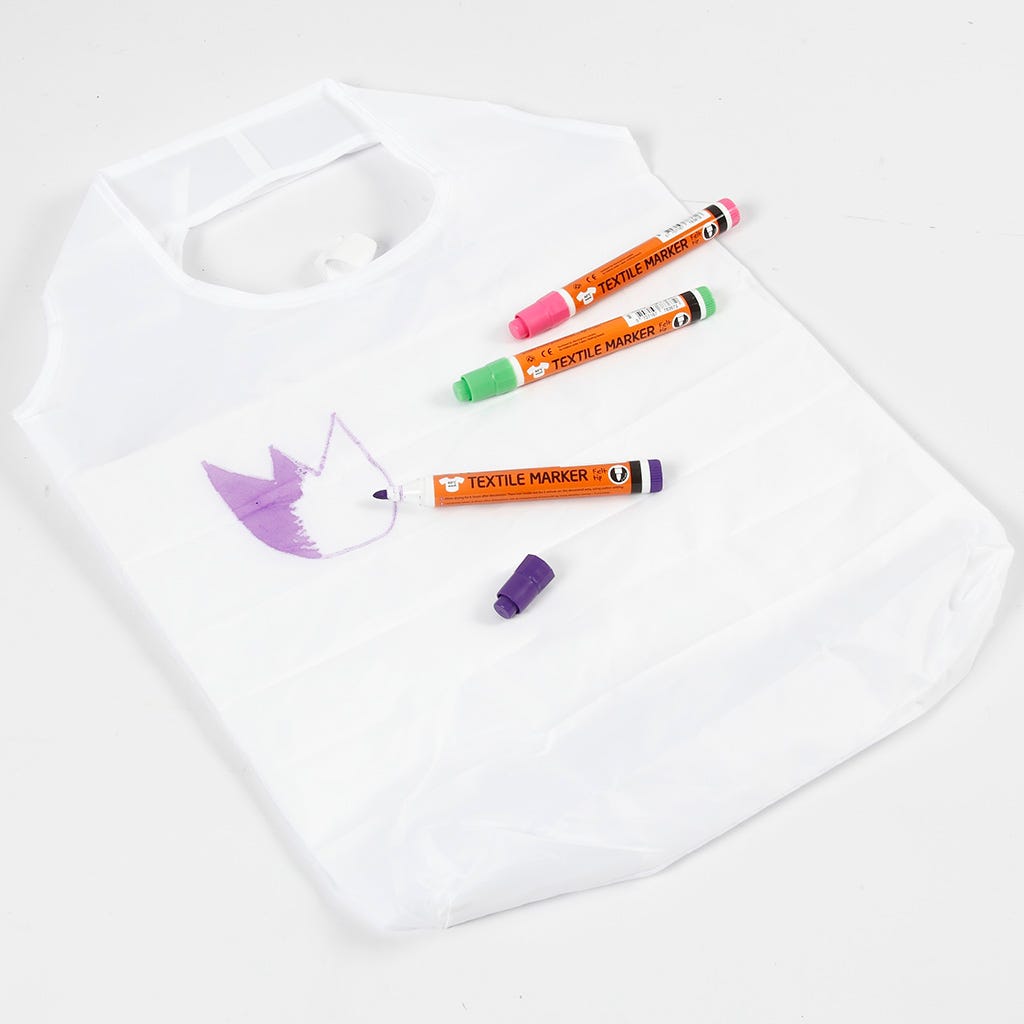 2
Decorate with textile markers and leave to dry. Set the iron at a medium temperature and fix the design with the iron to make the bag washable. Remember to place a piece of baking paper between the coloured designs and the iron.
3
Cut the letters away from the rub-on sticker sheet and remove the protective paper from the back.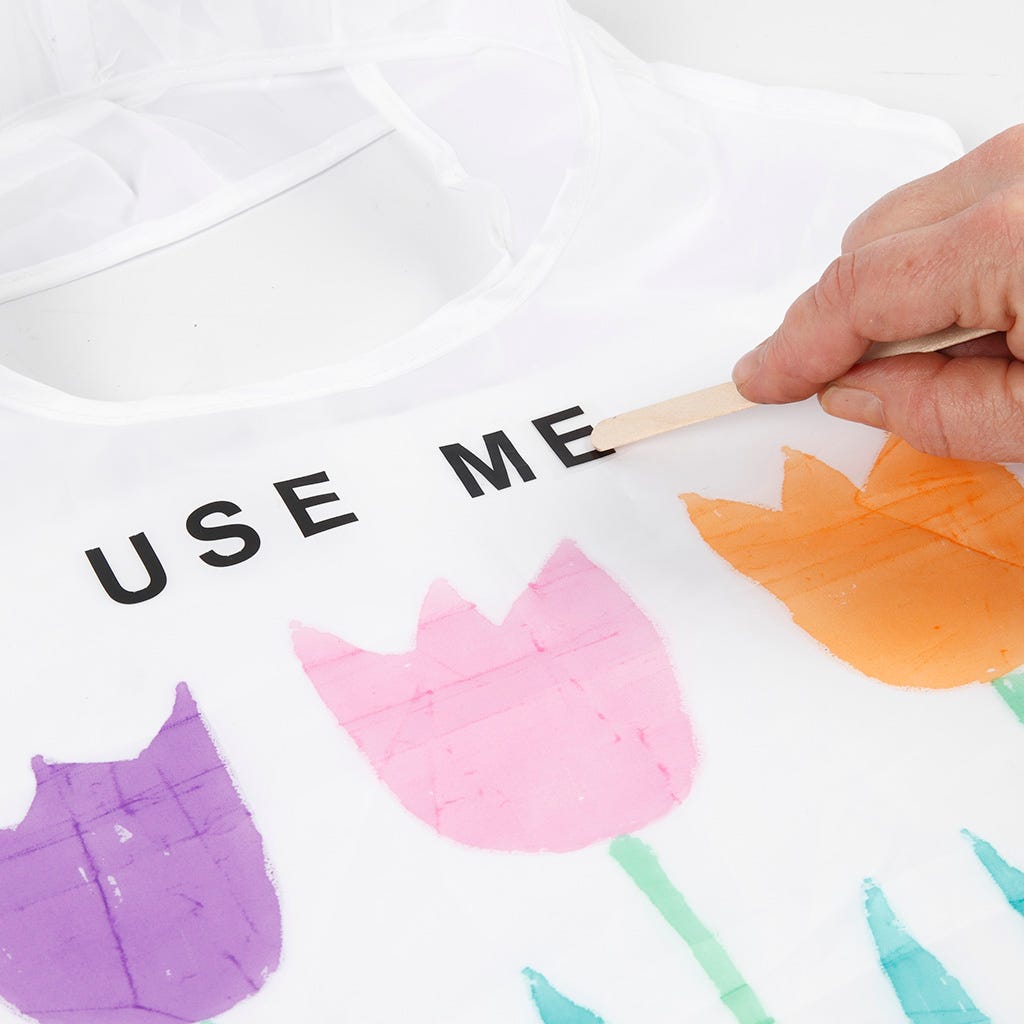 4
Place the letter on your chosen surface and rub it on with the supplied wooden stick.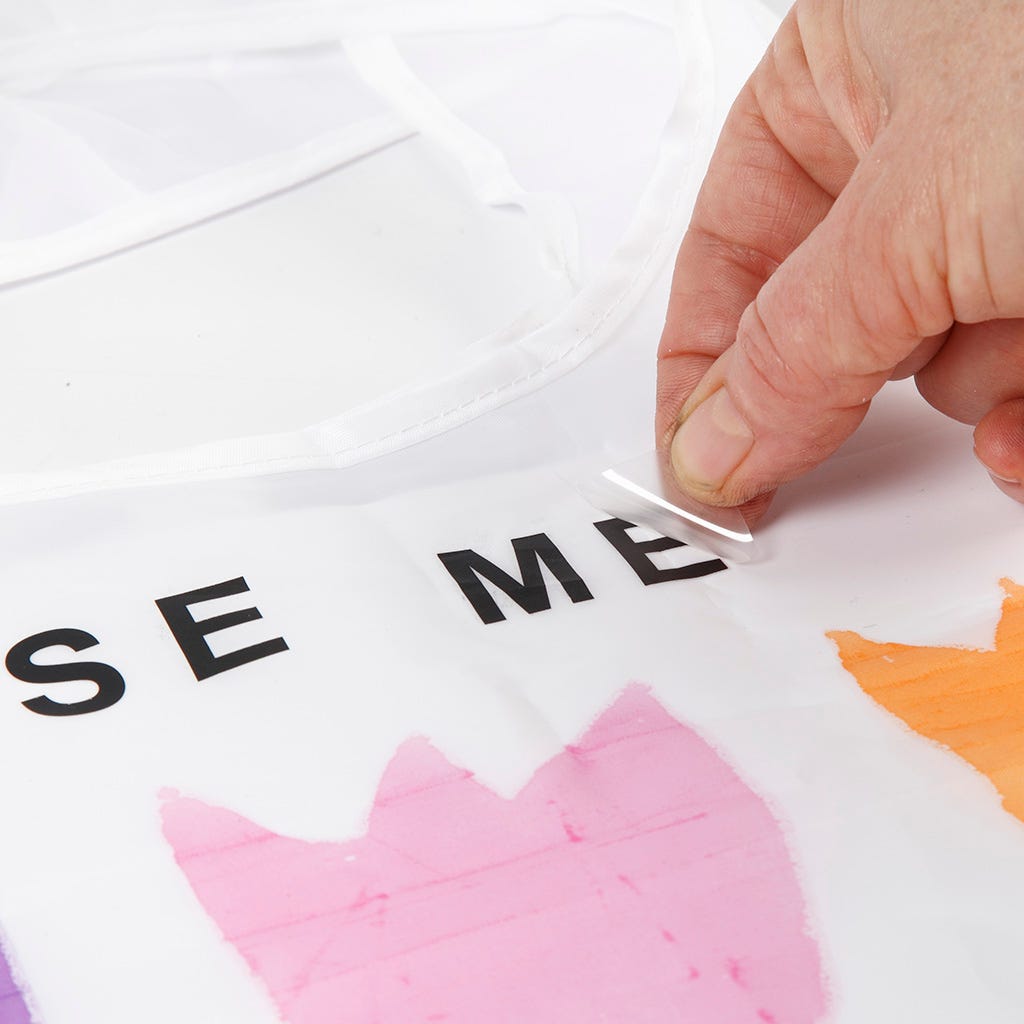 5
Now carefully remove the protective top foil layer.
Copyright © 2013-present Magento, Inc. All rights reserved.