A Shoe Bag with stamped Designs and Text
A Shoe Bag with stamped Designs and Text
These shoe bags are decorated with stamp printing, made with Solid Textile paint on foam stamps with different designs and letters. How to do it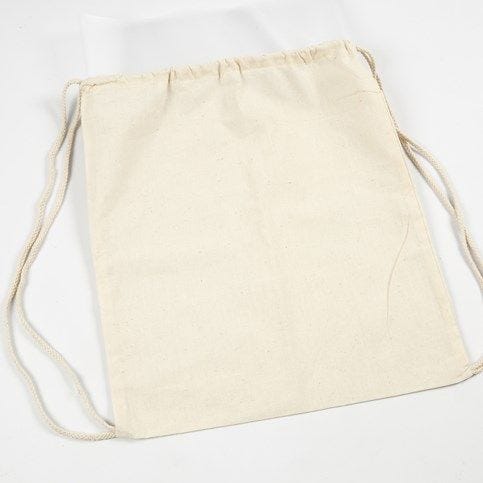 1.
Put a piece of paper or plastic inside the flattened shoe bag, protecting the back in order to avoid smudging.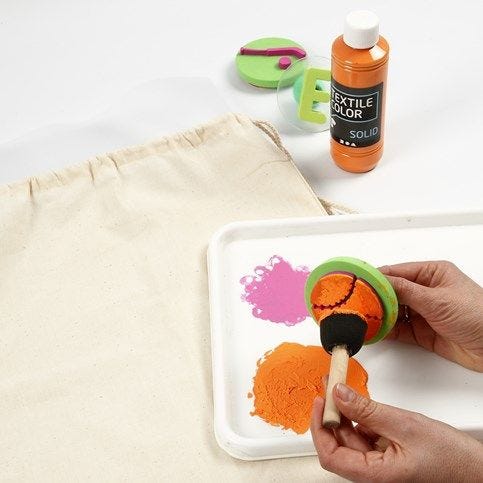 2.
Apply Textile Solid paint in different colours to the foam stamps and decorate the shoe bag according to your imagination. Let it dry. You may decorate the back of the bag as well.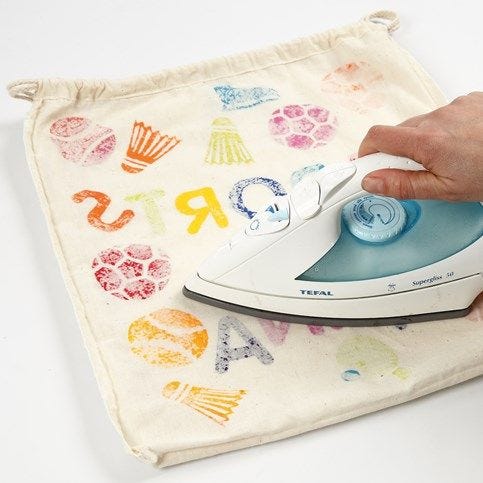 3.
Turn the shoe bag inside out. Use a cotton setting on the iron and iron out the creases in the bag.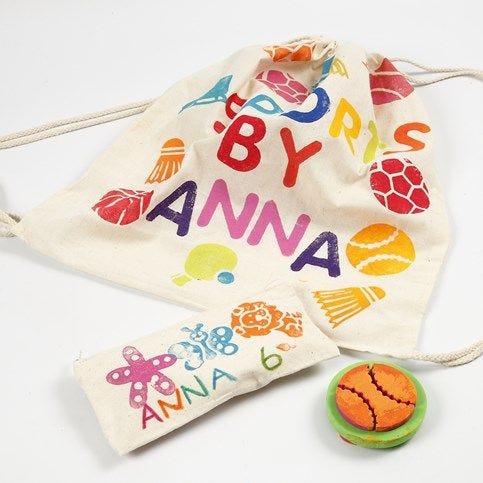 Another variant
This technique can also be applied to fabric pencil cases.