A Shaun the Sheep yoyo with Foam Clay
A Shaun the Sheep yoyo with Foam Clay
Make your own Shaun the Sheep yoyo from two halved polystyrene balls which are attached onto each side of a bobbin using Foam Clay. Tie cotton twine onto the bobbin enabling the yoyo to spin.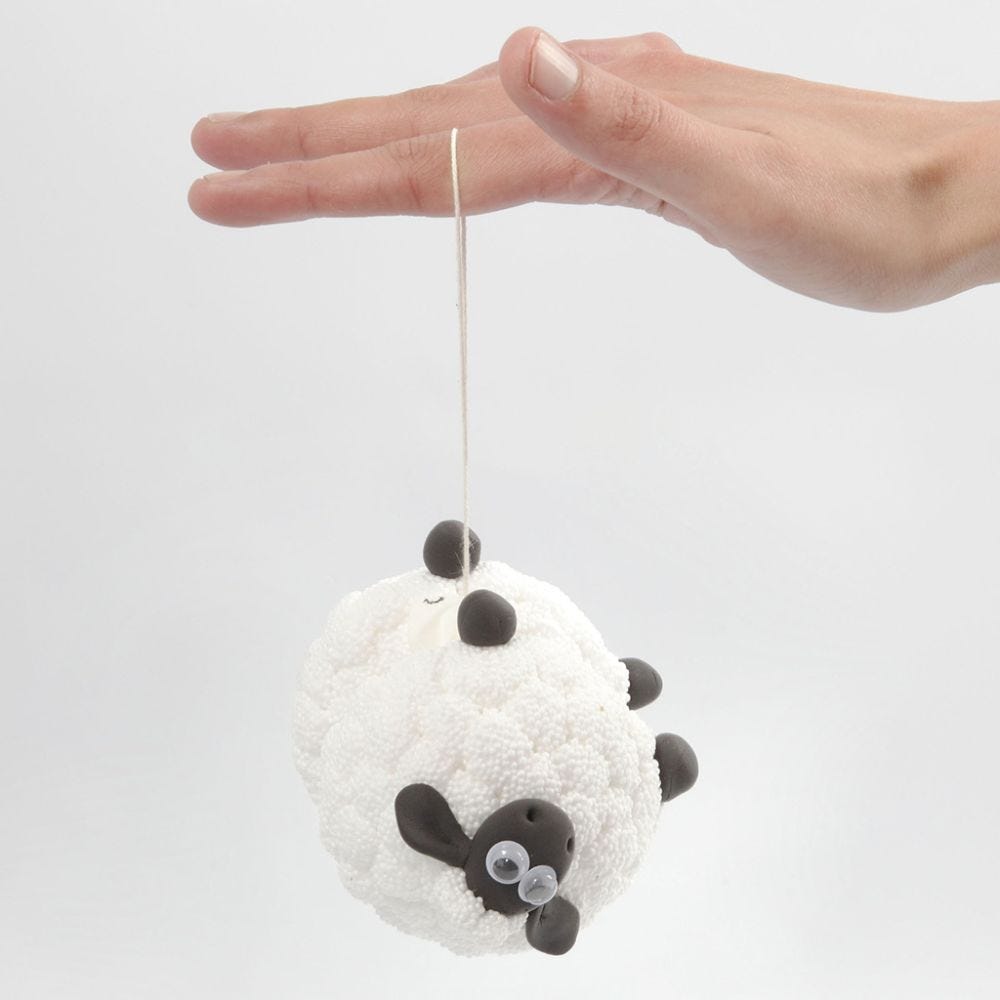 How to do it
1
Cut the polystyrene ball in half to make two semi circles. Cover the two flat ends with Foam Clay.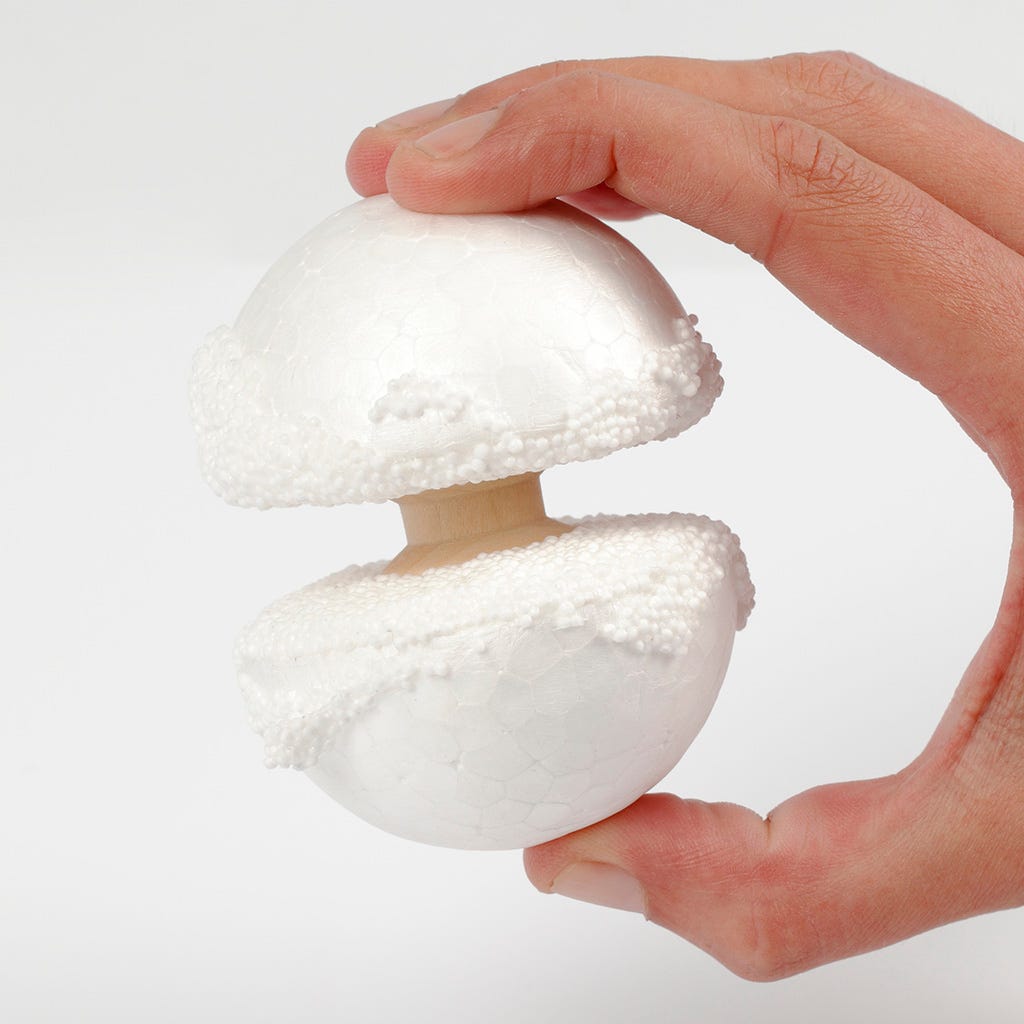 2
Attach the two semi circles onto each side of a wooden bobbin whilst the Foam Clay is still moist. Foam Clay sticks onto wood which means that the two semi circles will stick onto the wooden bobbin without using glue.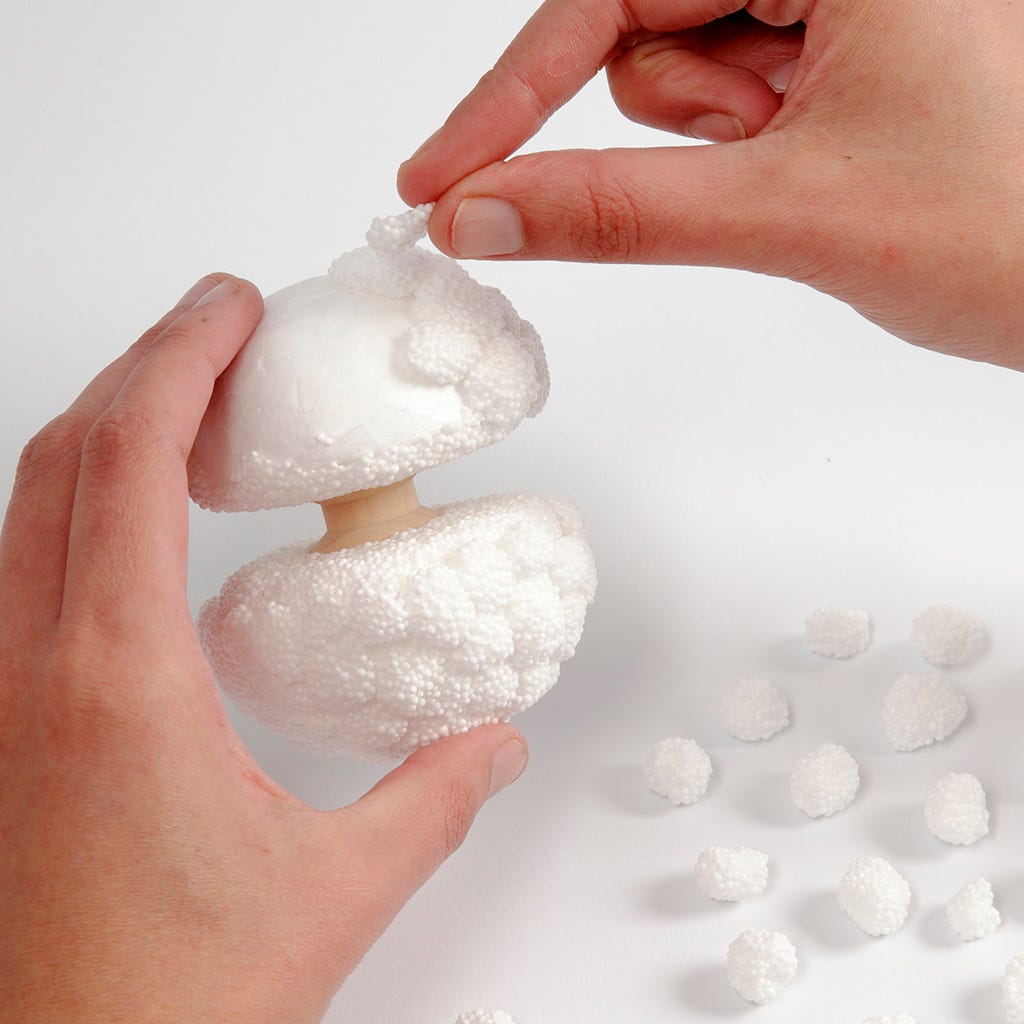 3
Model lots of small white Foam Clay balls and attach an equal amount of the balls onto both semi circles.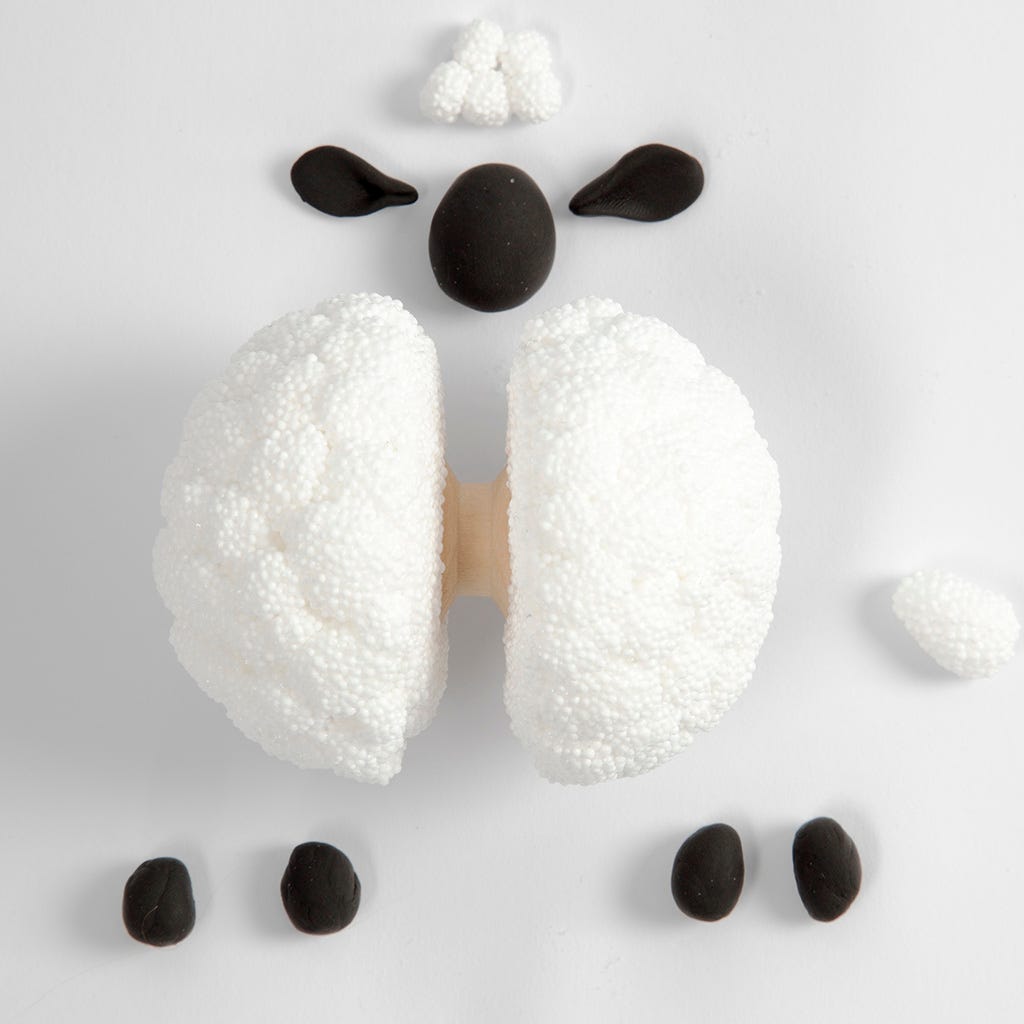 4
Model details for the sheep; the head, the ears and the legs are made from black Silk Clay. The tail and "hair" are made from white Foam Clay.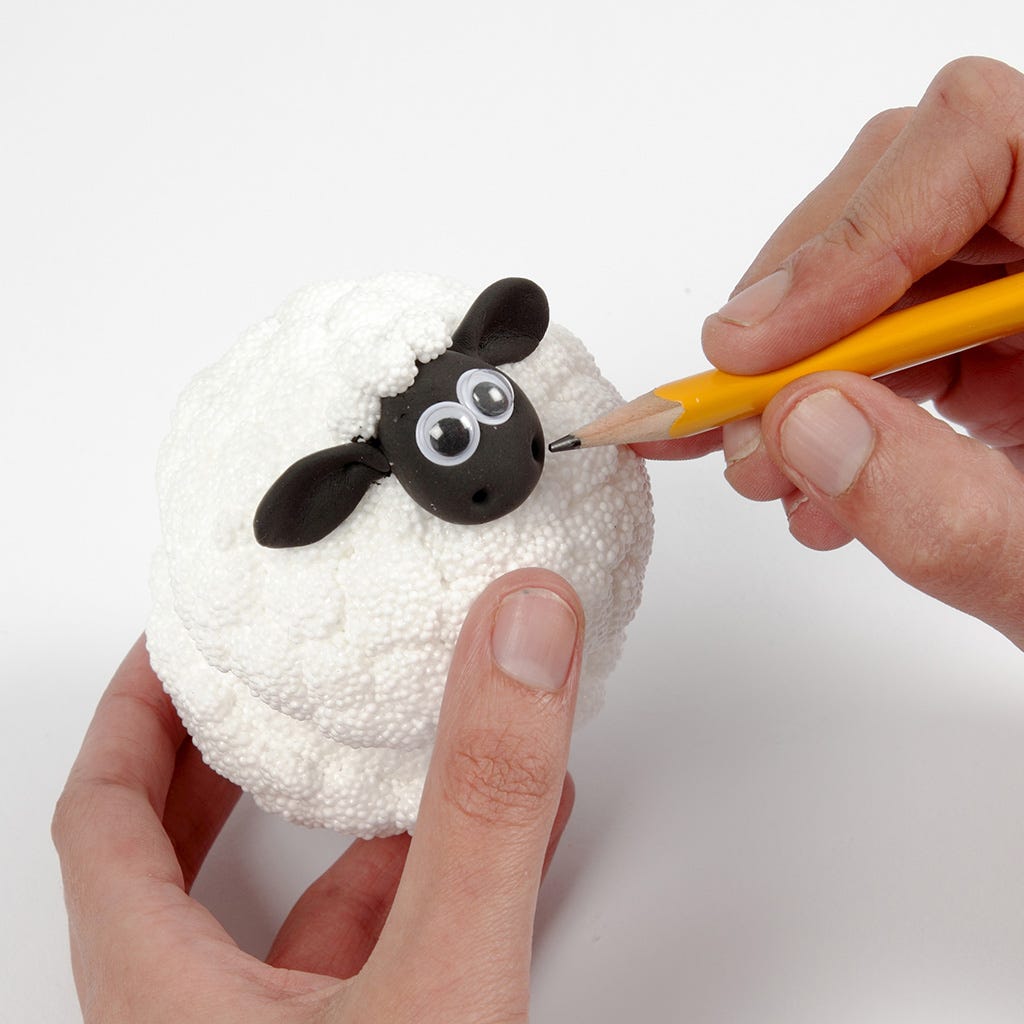 5
Attach all the parts onto the body. Attach self-adhesive googly eyes and make nostrils using the pointed end of a pencil.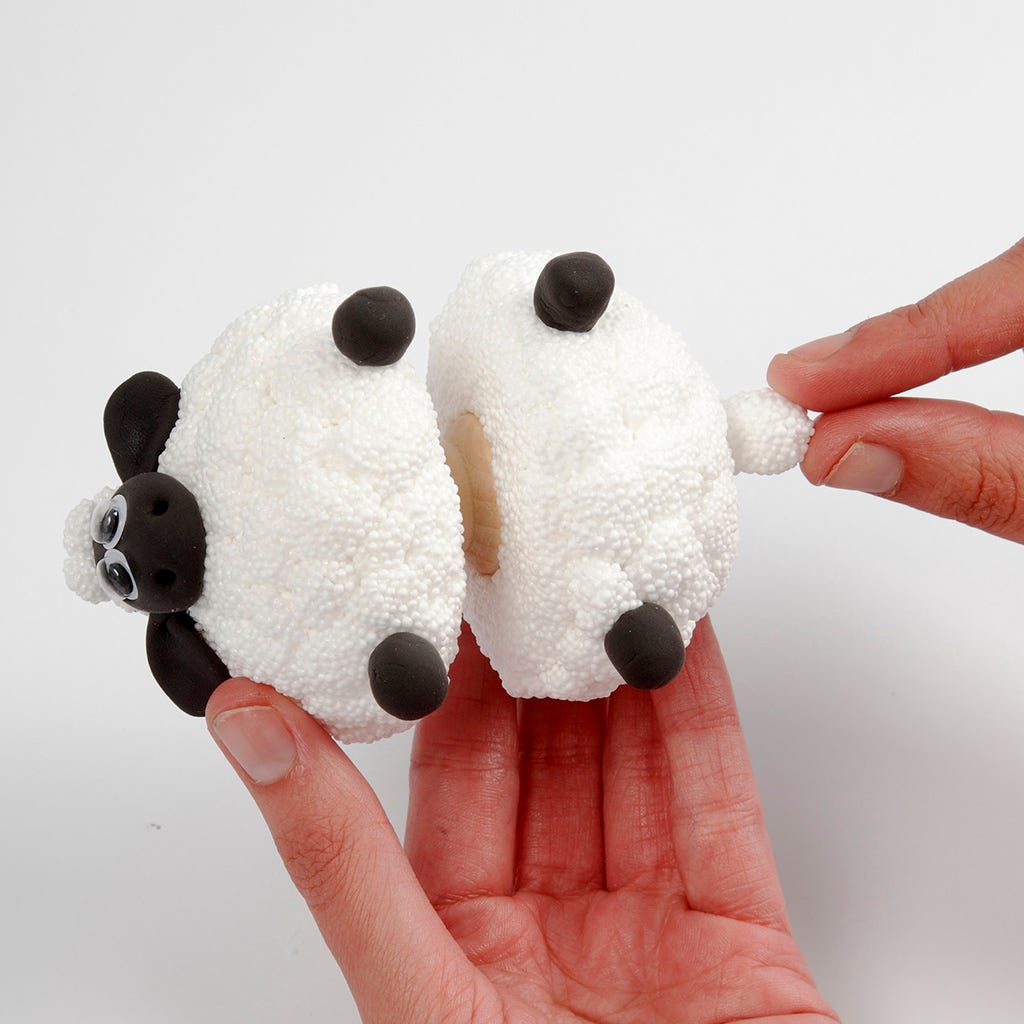 6
Here is the figure with all the details attached onto the body.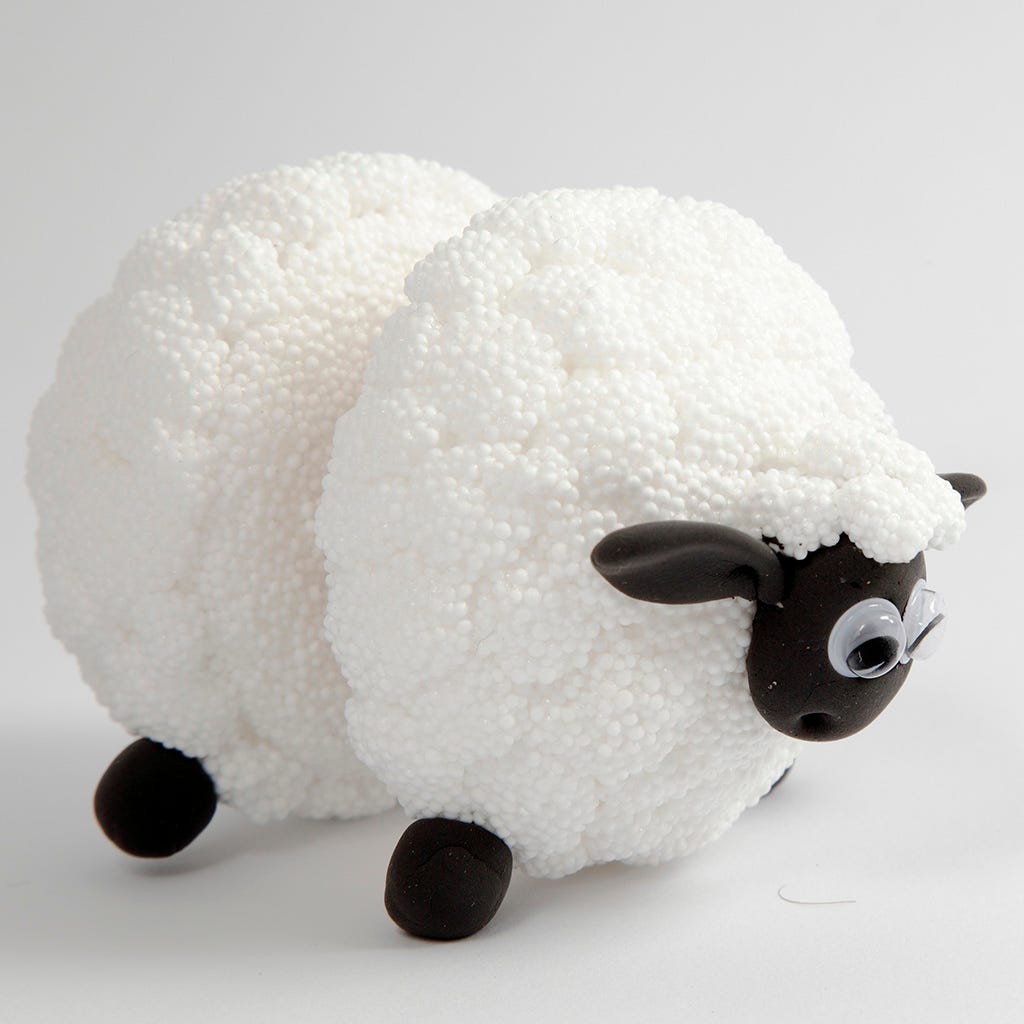 7
Leave the figure to dry completely before the next step. Foam Clay air dries within 24 hours.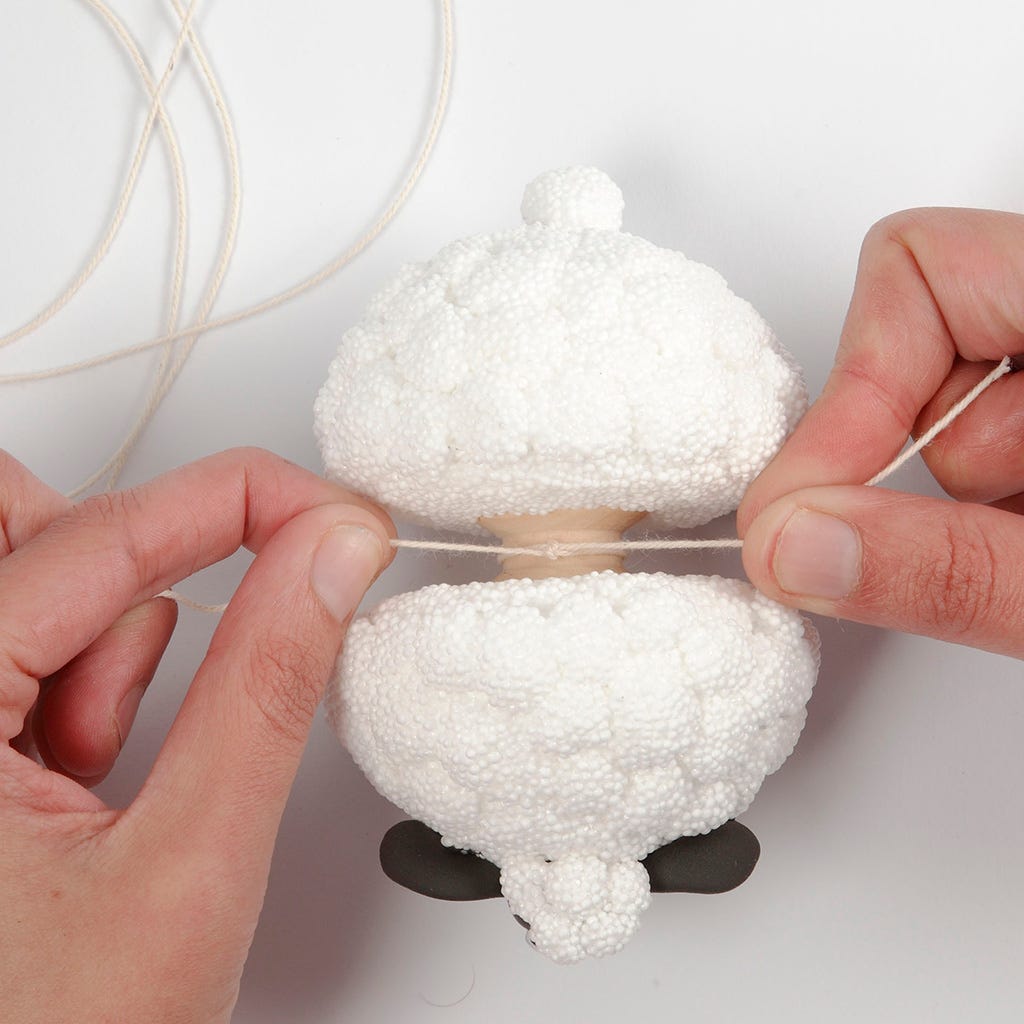 8
Tie a piece of cotton twine tightly around the bobbin and make a knot. You may use a blob of glue to keep the cotton twine in place.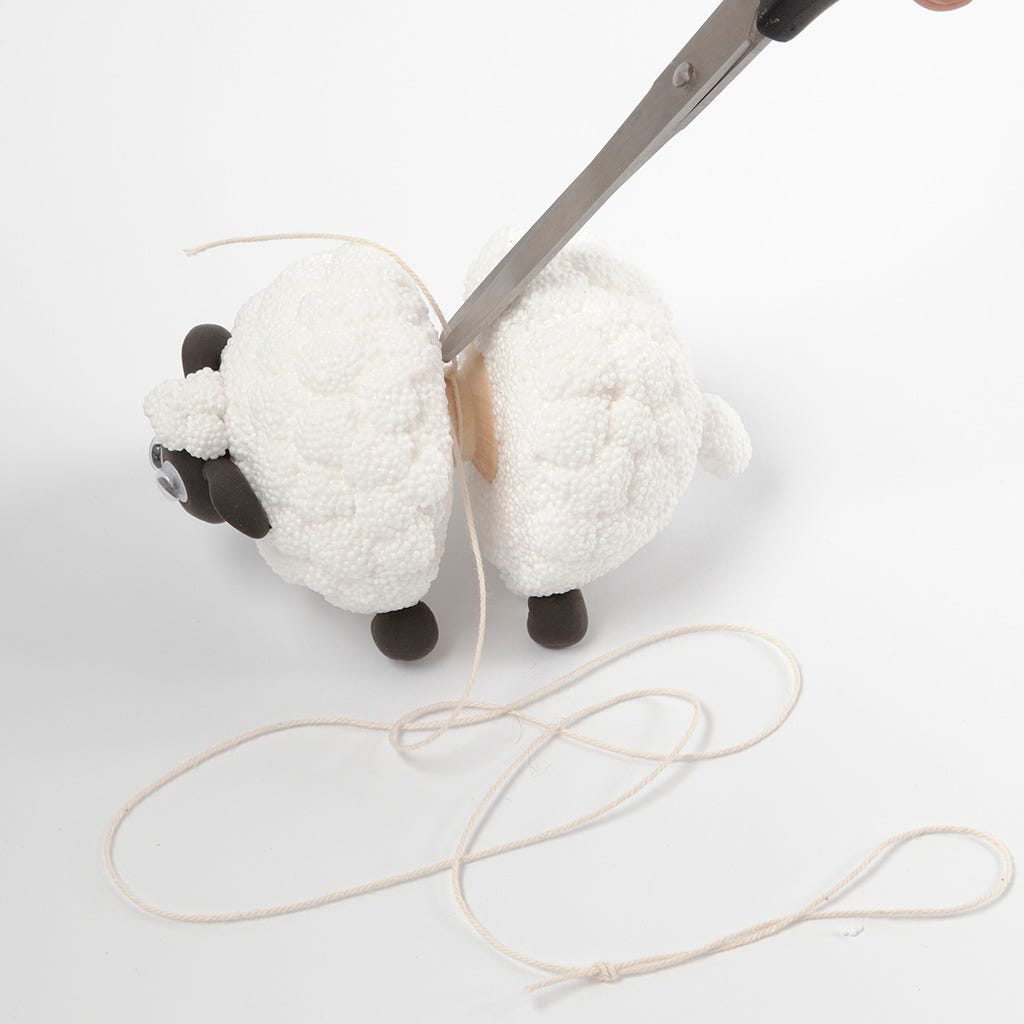 9
Cut the cotton twine at a suitable length. Tie a loop at the end for a finger to fit through. Wind the twine around the bobbin and the yoyo is now ready for use.
I'm shopping as
b2c incl. tax
b2b excl. tax
b2g excl. tax
Go back
I'm shopping as
Continue as guest
Copyright © 2013-present Magento, Inc. All rights reserved.