A Self-Assembly Vivi Gade Design Paper Bauble
A Self-Assembly Vivi Gade Design Paper Bauble
These baubles are made from punched-out Vivi Gade Design paper circles (the Copenhagen series). The circles are bent in two places in the middle and attached to a wooden peg with power tape. The wooden peg has a glued-on wooden bead at one end with a hole. A string for hanging can be threaded through this hole.
How to do it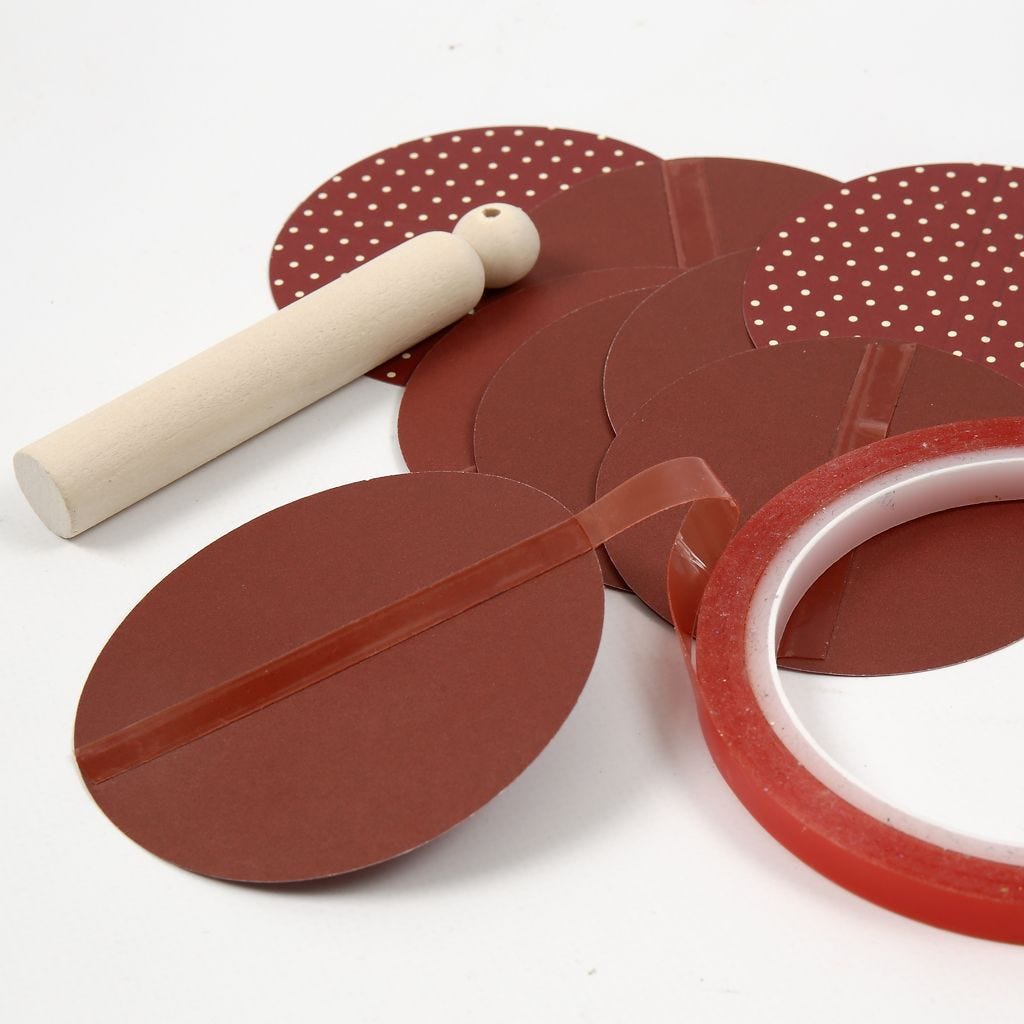 1.
Attach power tape onto the back of the paper circle between the two score lines (you will need eight circles to make one bauble).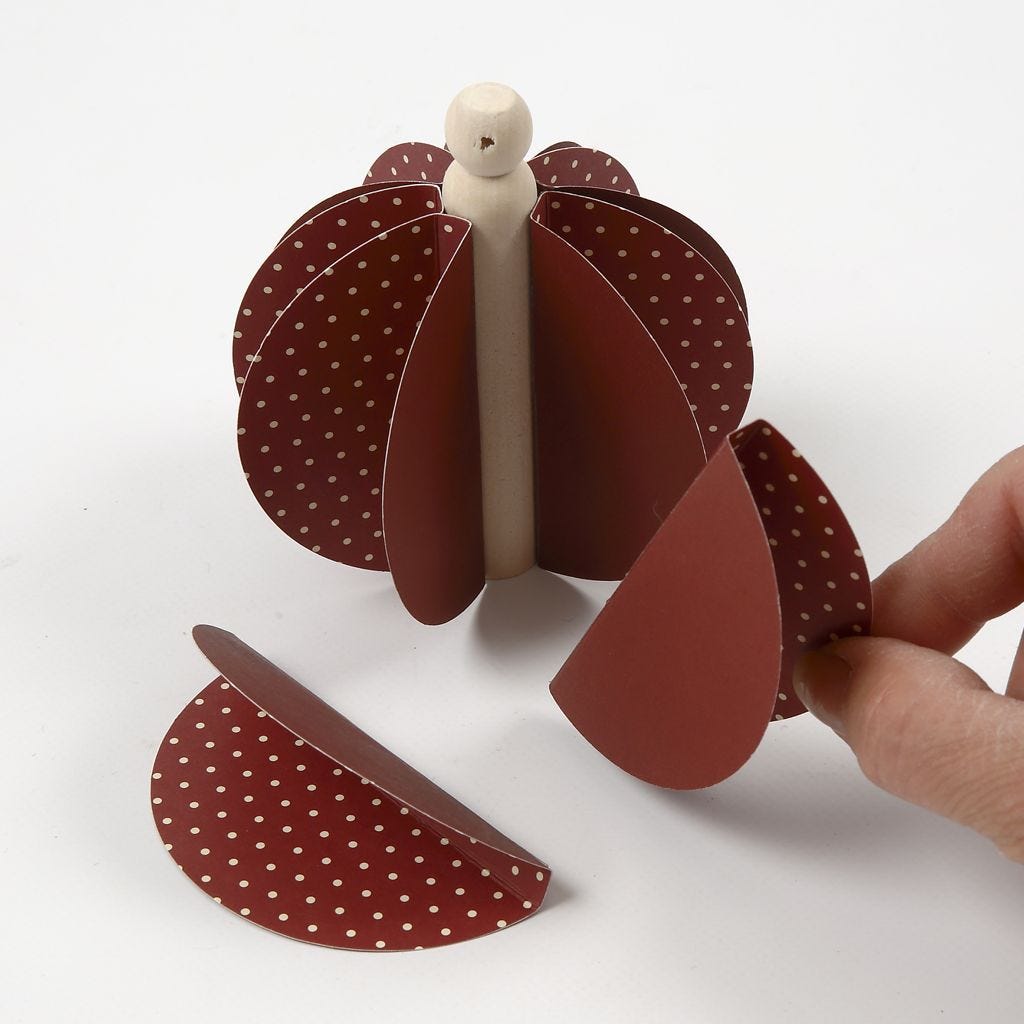 2.
Fold all the scored lines, remove the protective layer from the power tape and attach the circles around the wooden peg. Attach a piece of string though the hole of the bead, attached onto one end of the wooden peg.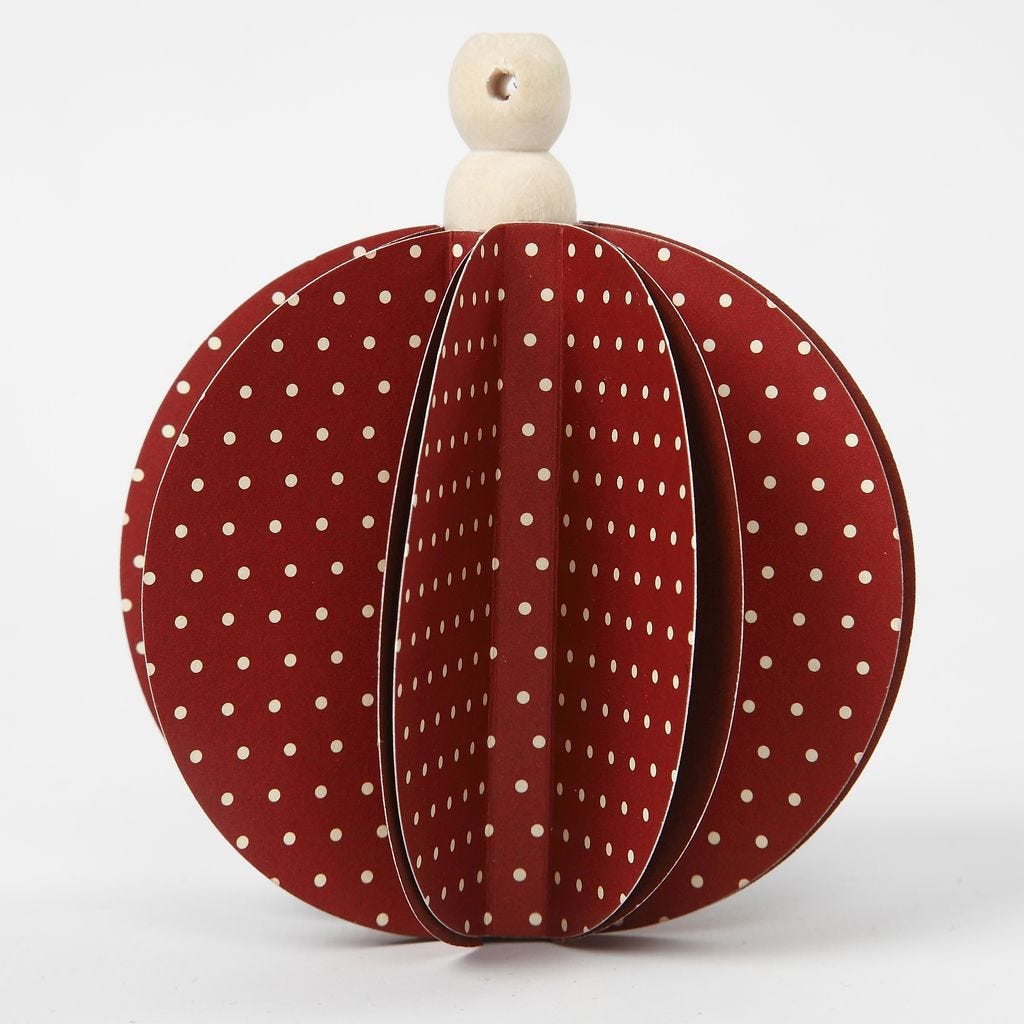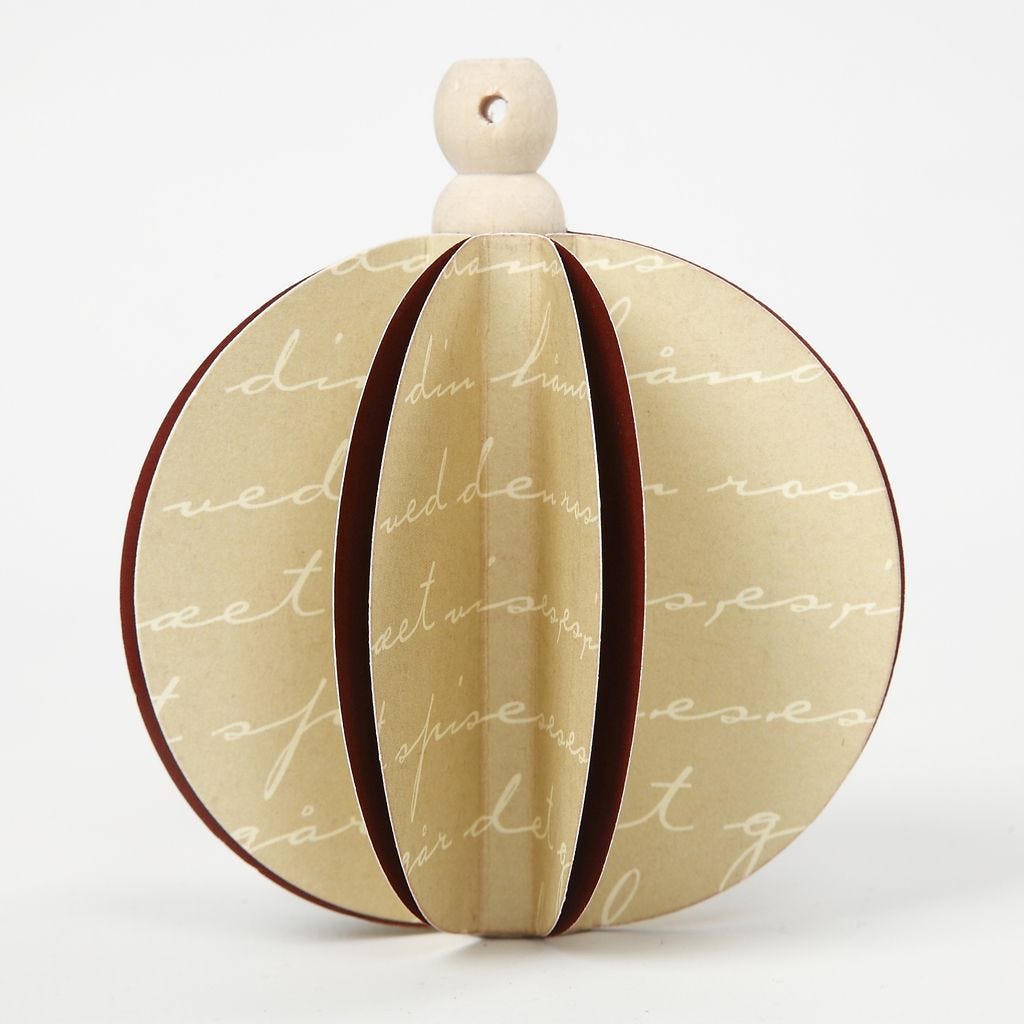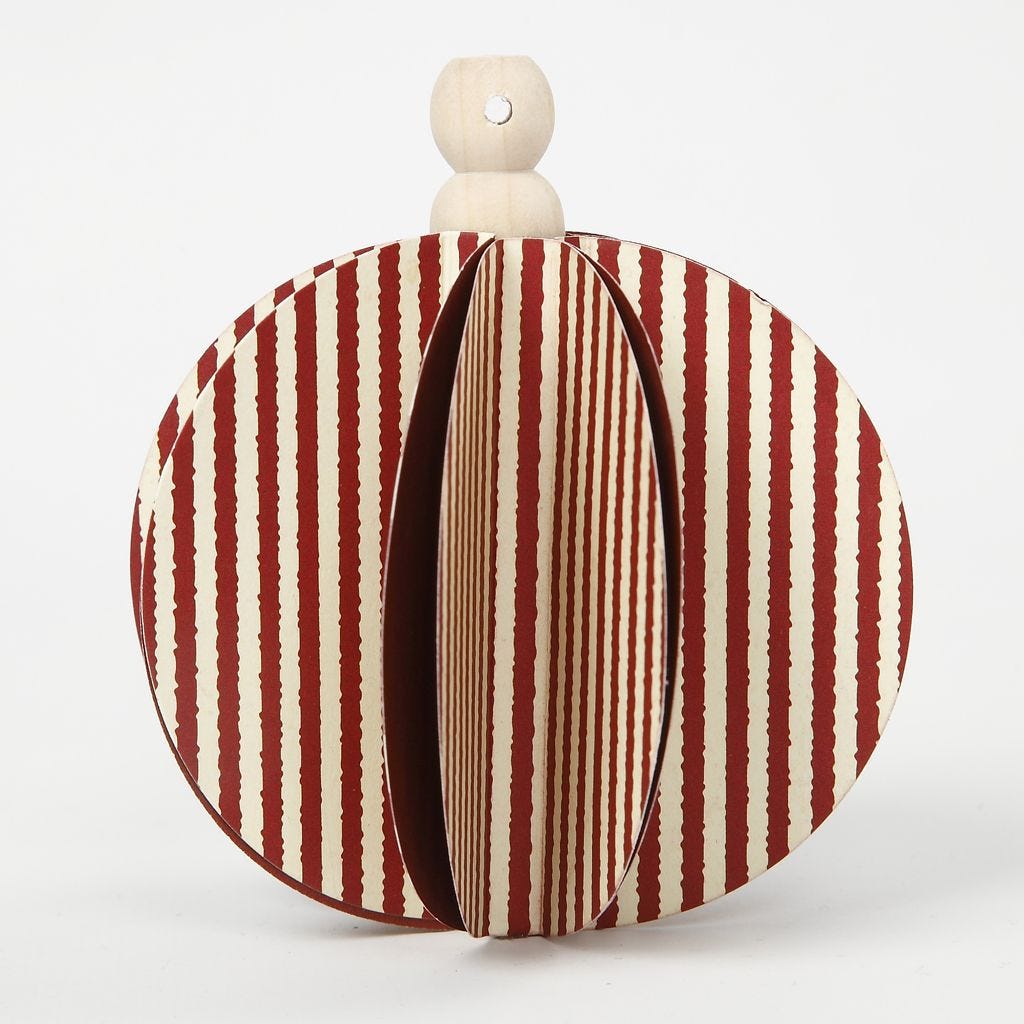 Copyright © 2013-present Magento, Inc. All rights reserved.