A self-assembled and decorated Ice Cream Stand
A self-assembled and decorated Ice Cream Stand
This ice cream stand is a self-assembly card house which is decorated with markers. A window with a counter and an awning is cut out. Ice lolly sticks are used for the picket fence and the post.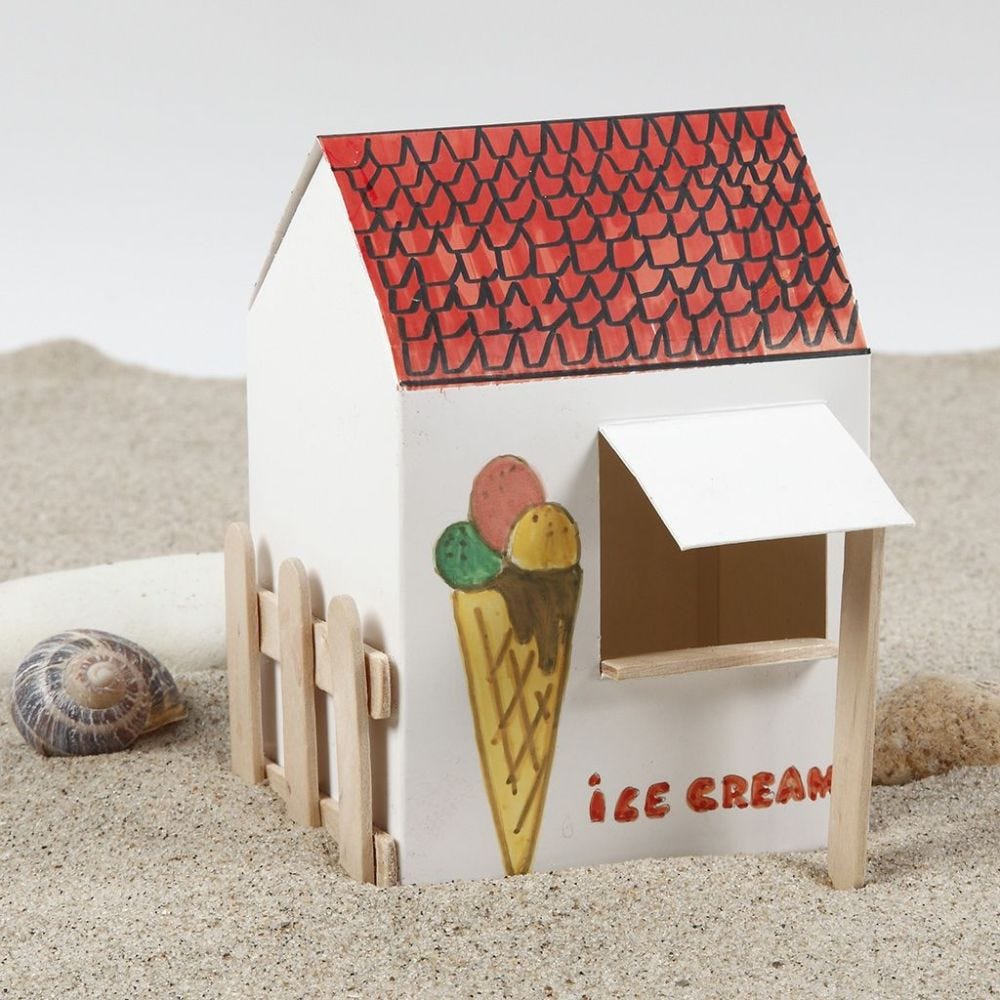 How to do it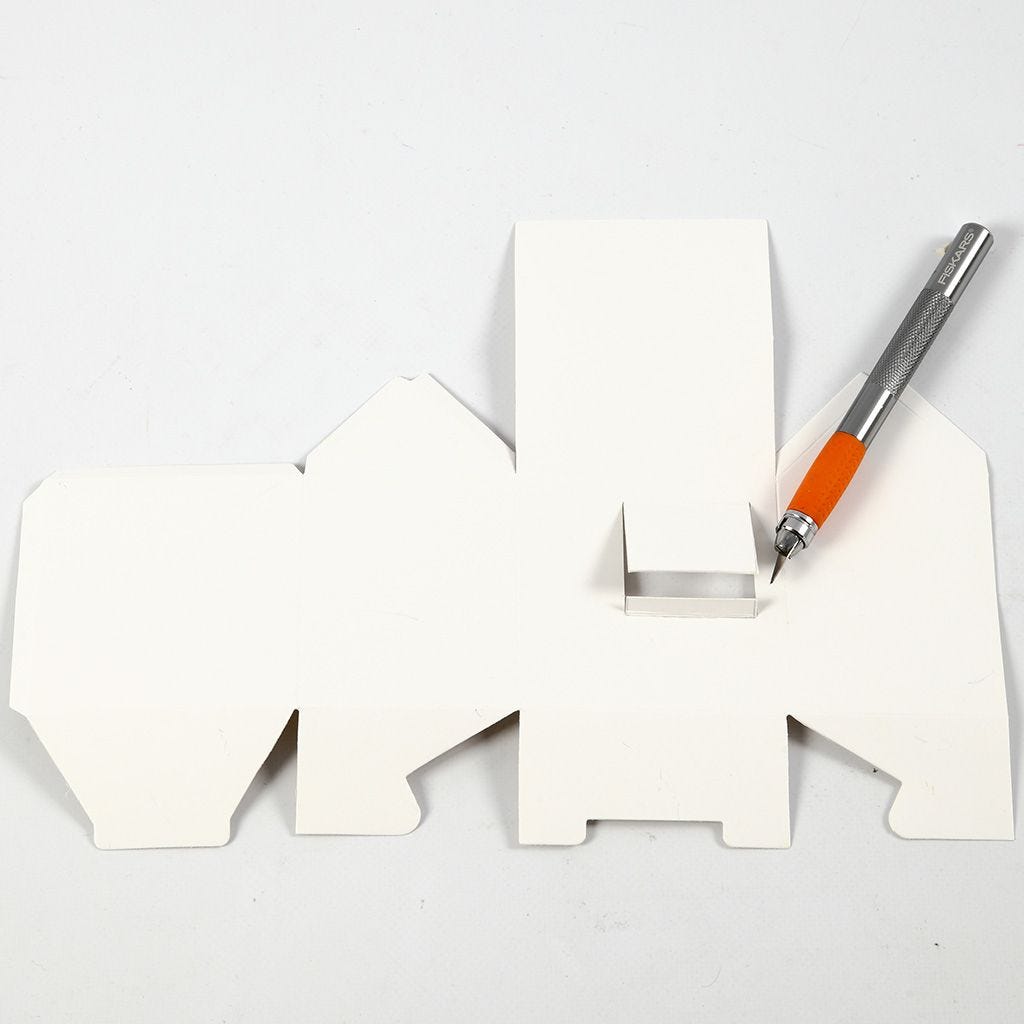 1
A window with a counter and an awning: Using a pencil draw a 4 x 4 cm square and cut two vertical incisions. Cut horizontally 3.5 cm down from the top edge of the vertical cuts. Fold the awning and the counter. Draw, write and decorate with markers.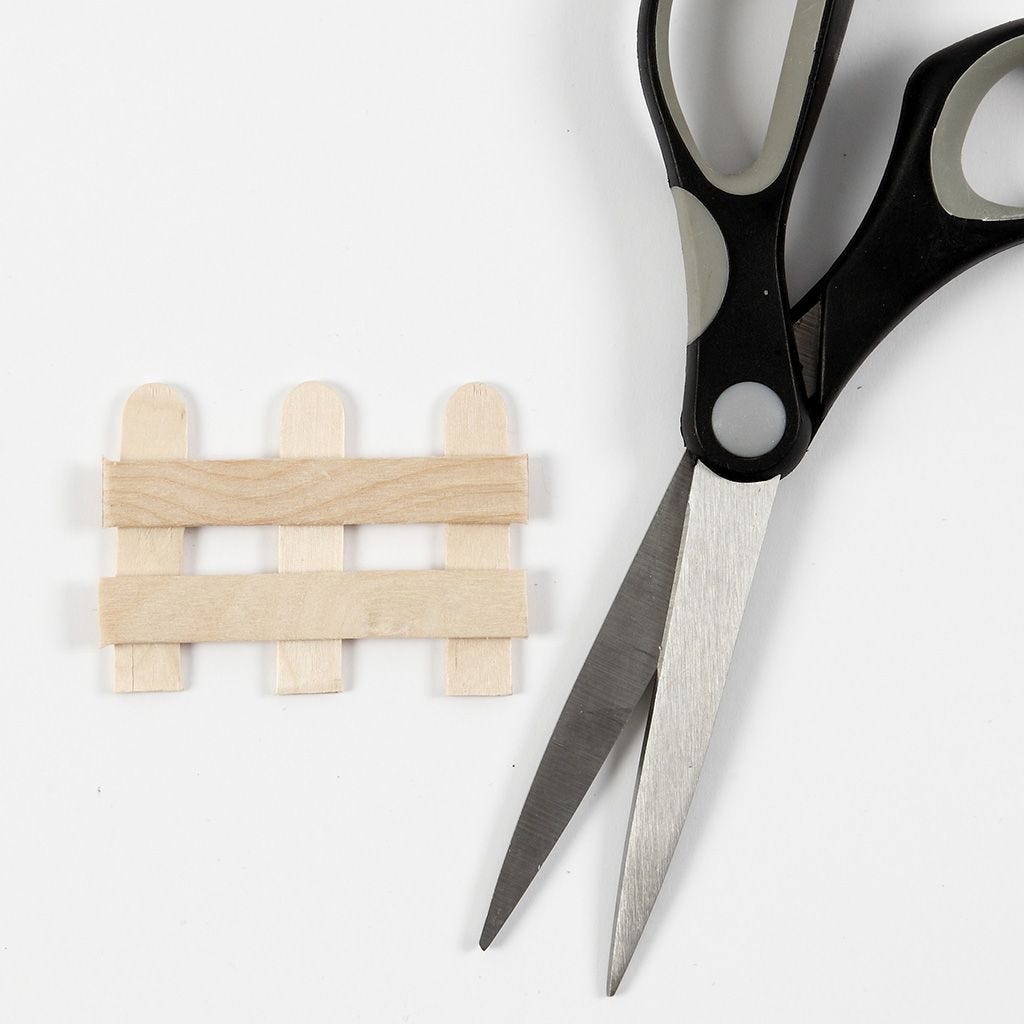 2
Shorten an ice lolly stick and glue it onto the awning for a post. Make a fence (one section) from ice lolly sticks: Shorten 3 sticks to 5 cm and 2 sticks to 6.5 cm. Glue the sticks together and onto the side of the house to resemble an open gate.