A Rya Cushion from Fabric Yarn
A Rya Cushion from Fabric Yarn
This rya cushion is made from spaghetti (fabric yarn) and denim fabric yarn which are easy to attach onto latch hook canvas with a latch hook. How to do it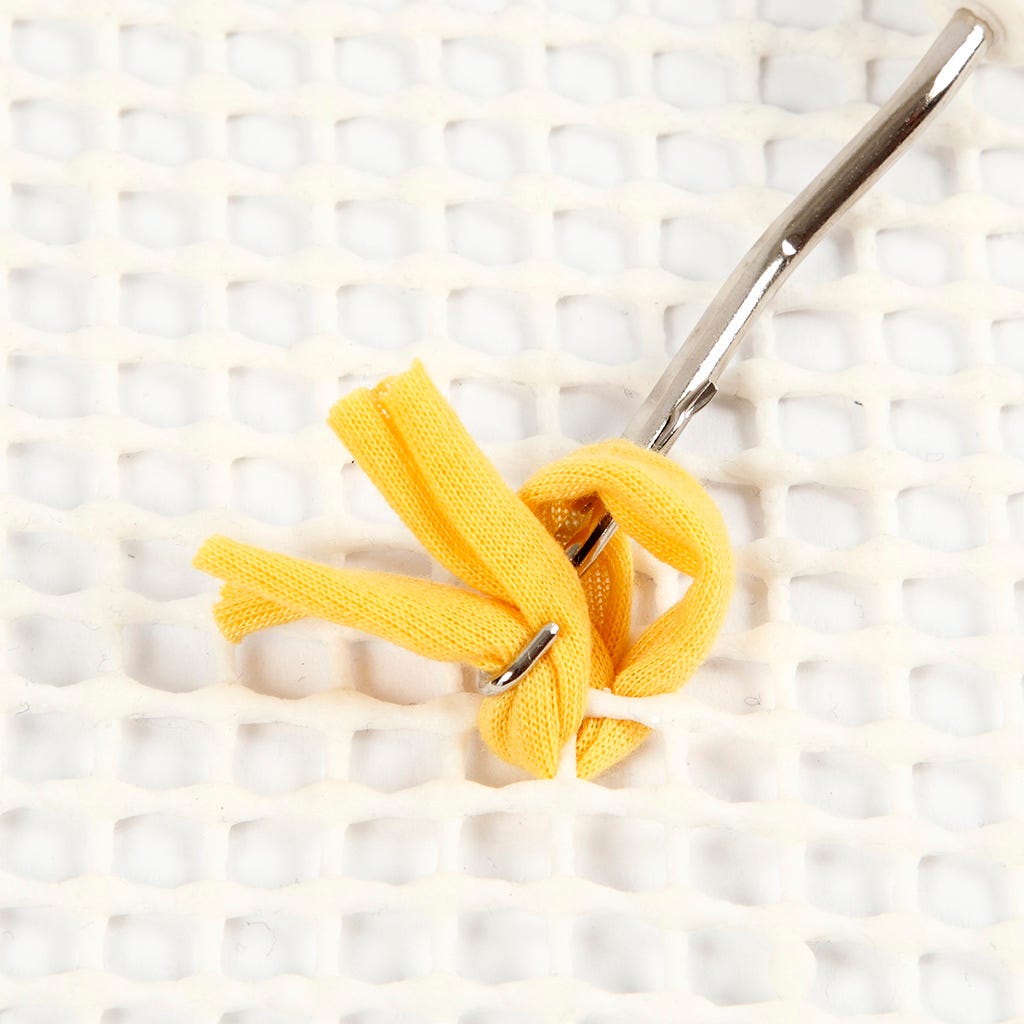 1
Cut a 52x52 cm piece of non-slip latch hook canvas. Cut 13 cm pieces of fabric yarn. Double over the piece of fabric yarn and pull the ends through the loop.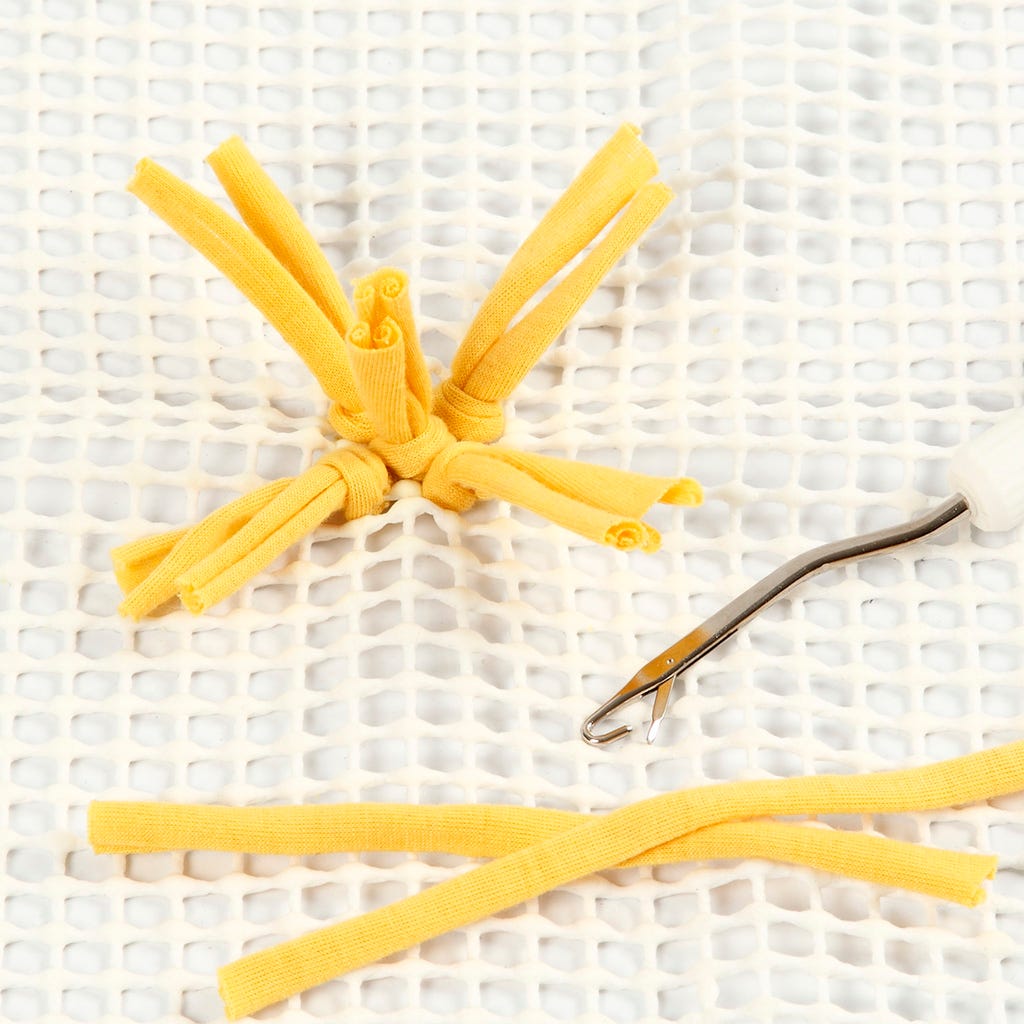 2
Continue according to your imagination until the latch hook canvas is filled. A 2 cm border is required for sewing onto the backing.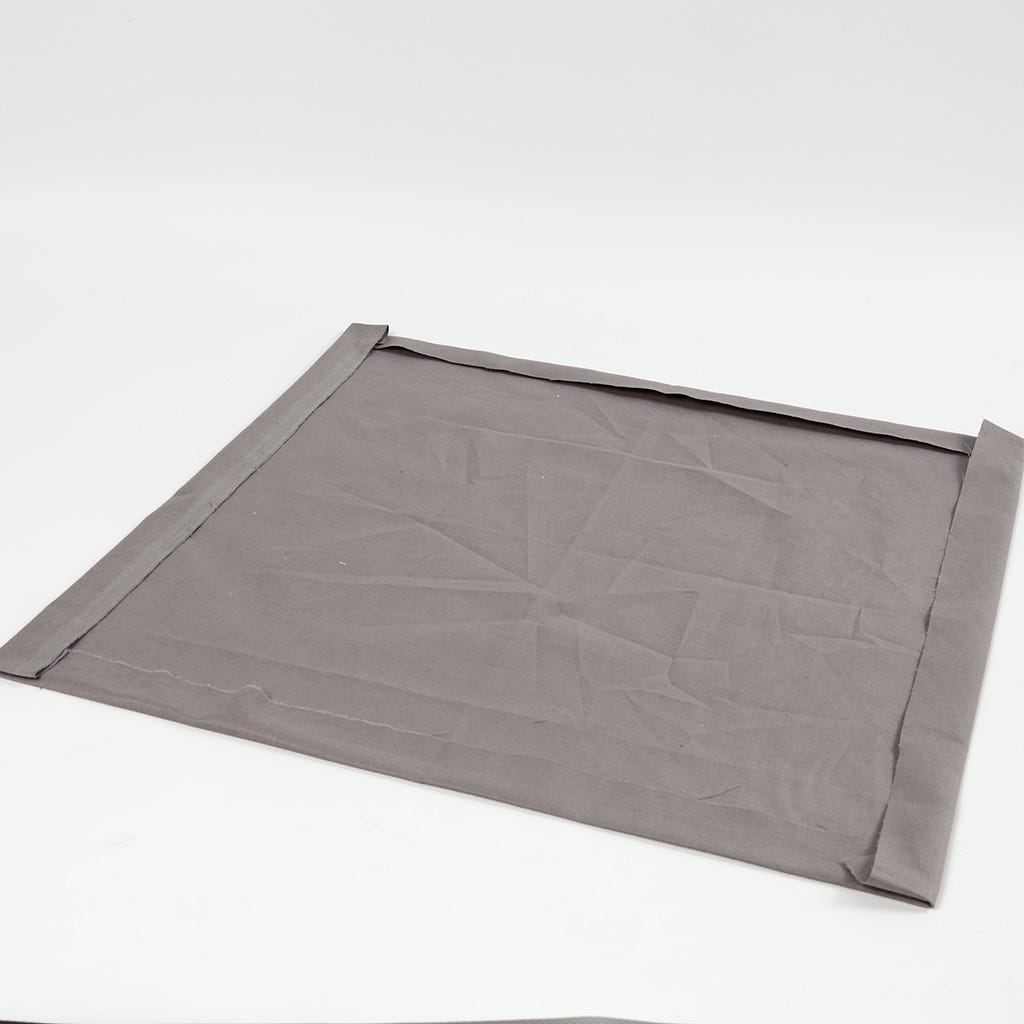 3
Cut a backing piece measuring 52 x 52 cm. Fold and iron the 2 cm borders.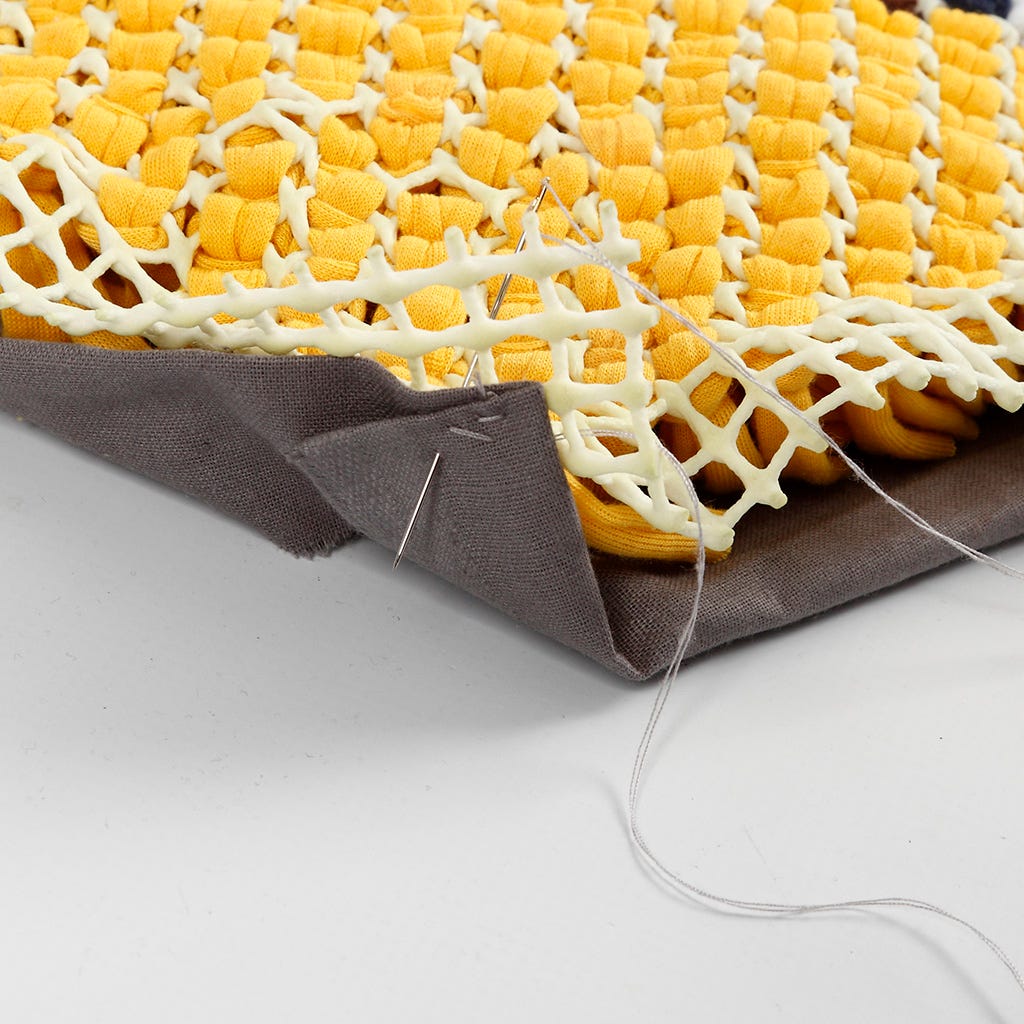 4
Sew the back and the front pieces together, outer side against outer side. Leave a 25 cm opening for inserting the cushion.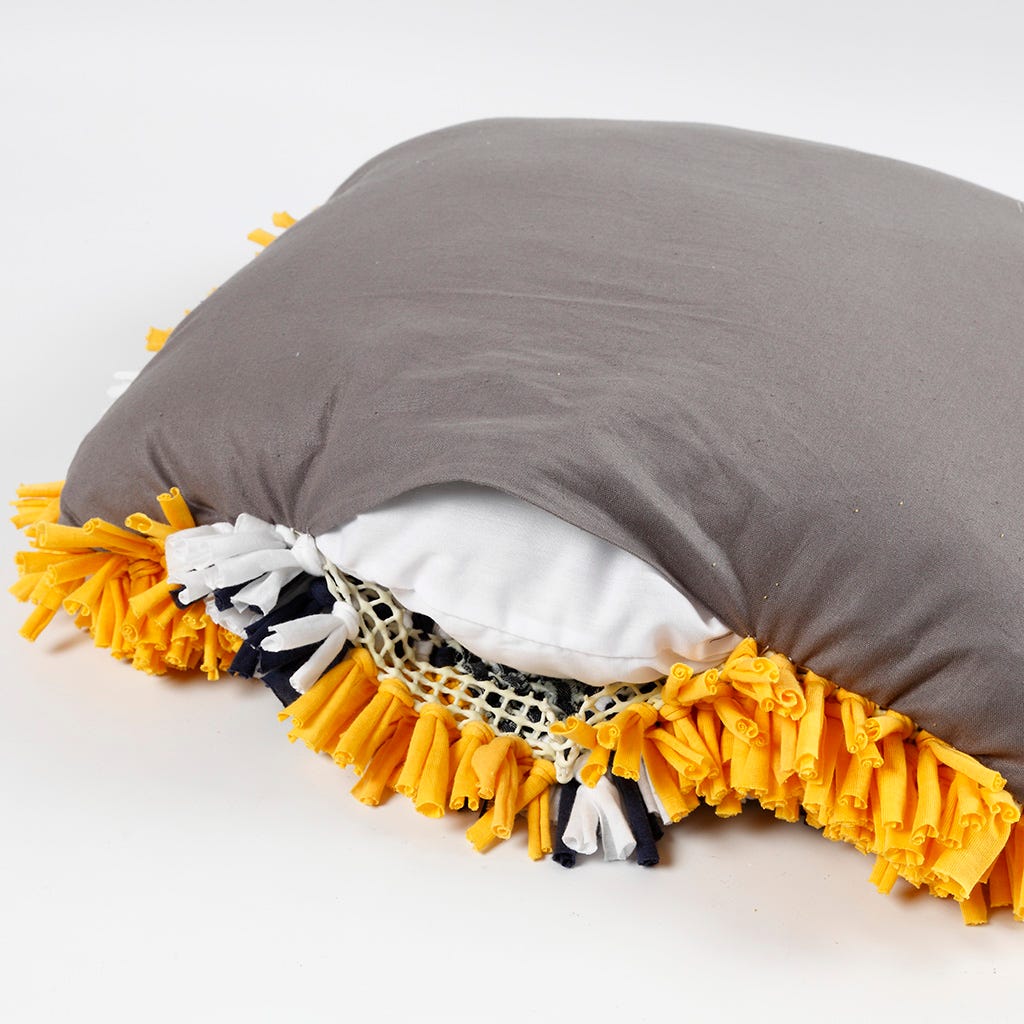 5
Turn inside out and put the cushion inside.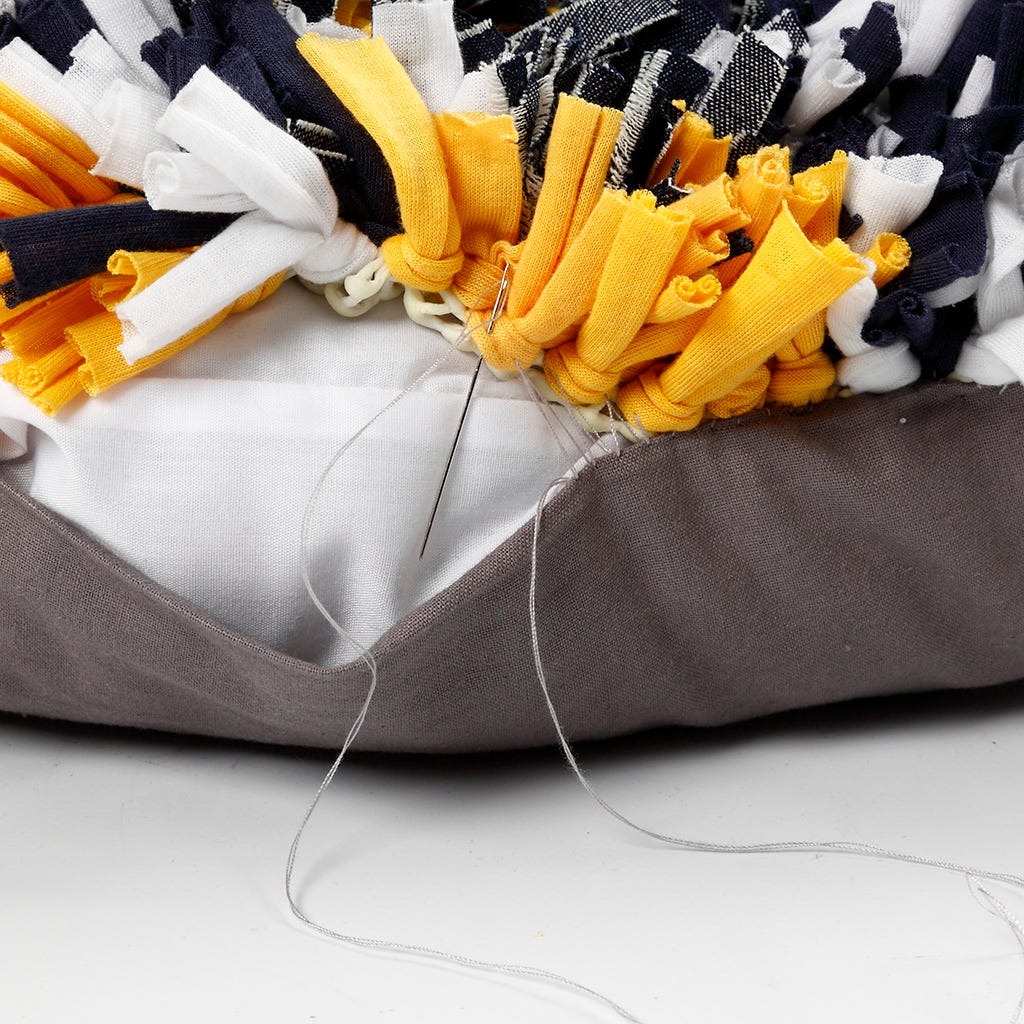 6
Sew the opening closed.