A Russian Babushka Doll with Napkins
A Russian Babushka Doll with Napkins
A stackable Russian papier-mâché doll painted with Plus Color and decoupaged with napkins. How to do it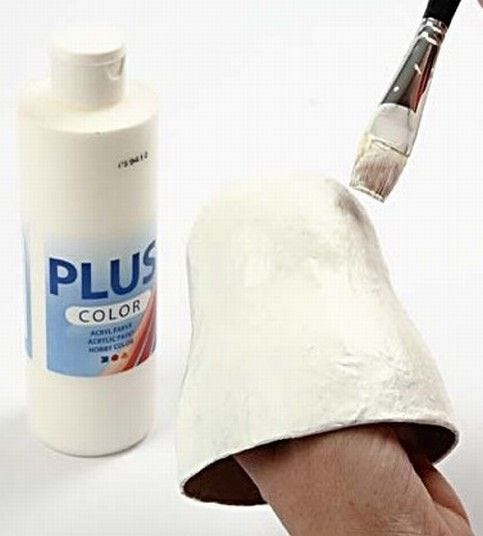 1.
Paint the babushka white all over.
2.
Cut a round hole in the doily for the face and appropriate pieces for covering the rest of the babushka.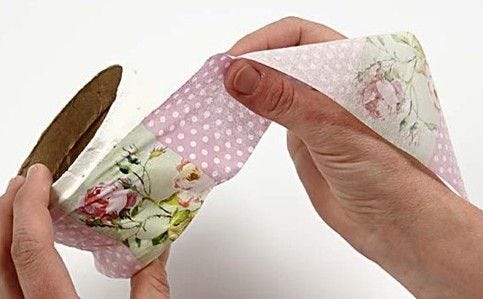 3.
Use the outer layer of the napkin for decoupage by applying matt decoupage lacquer onto the babushka and then gently place the napkin on top afterwards.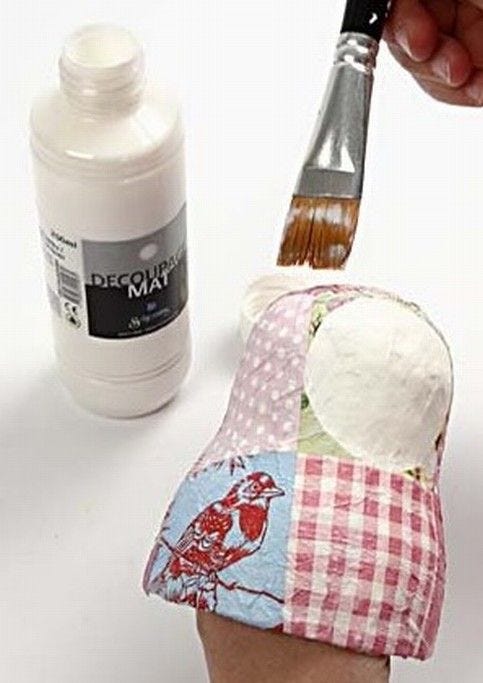 4.
Apply another coat of decoupage lacquer.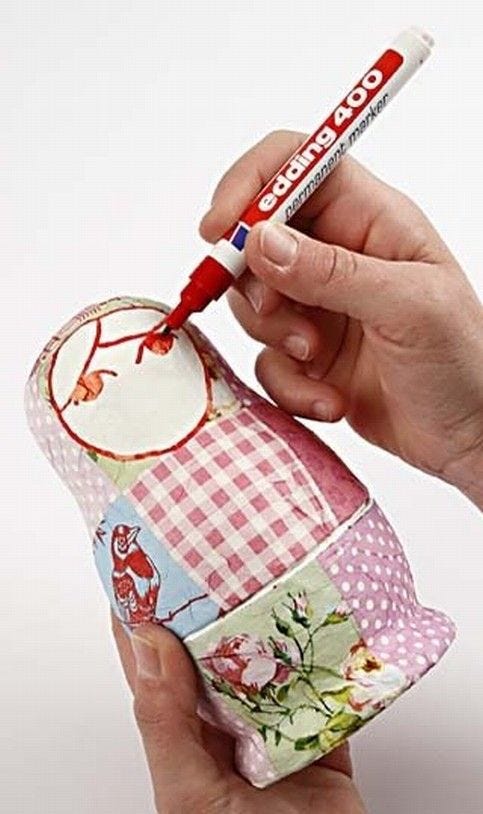 5.
Draw the face using a red Edding 400 Marker Pen.
6.
Dab the cheeks with soft pink Plus Color using a foam stencil brush.