A Rubbing Picture with Neocolor I and II
A Rubbing Picture with Neocolor I and II
An image partially painted with water-soluble Neocolor II crayons and partly made as an imprint of the surface of an object with texture; shoe soles, coins or bark, using Neocolor I crayon, lightly shading on paper, placed on top of the surface.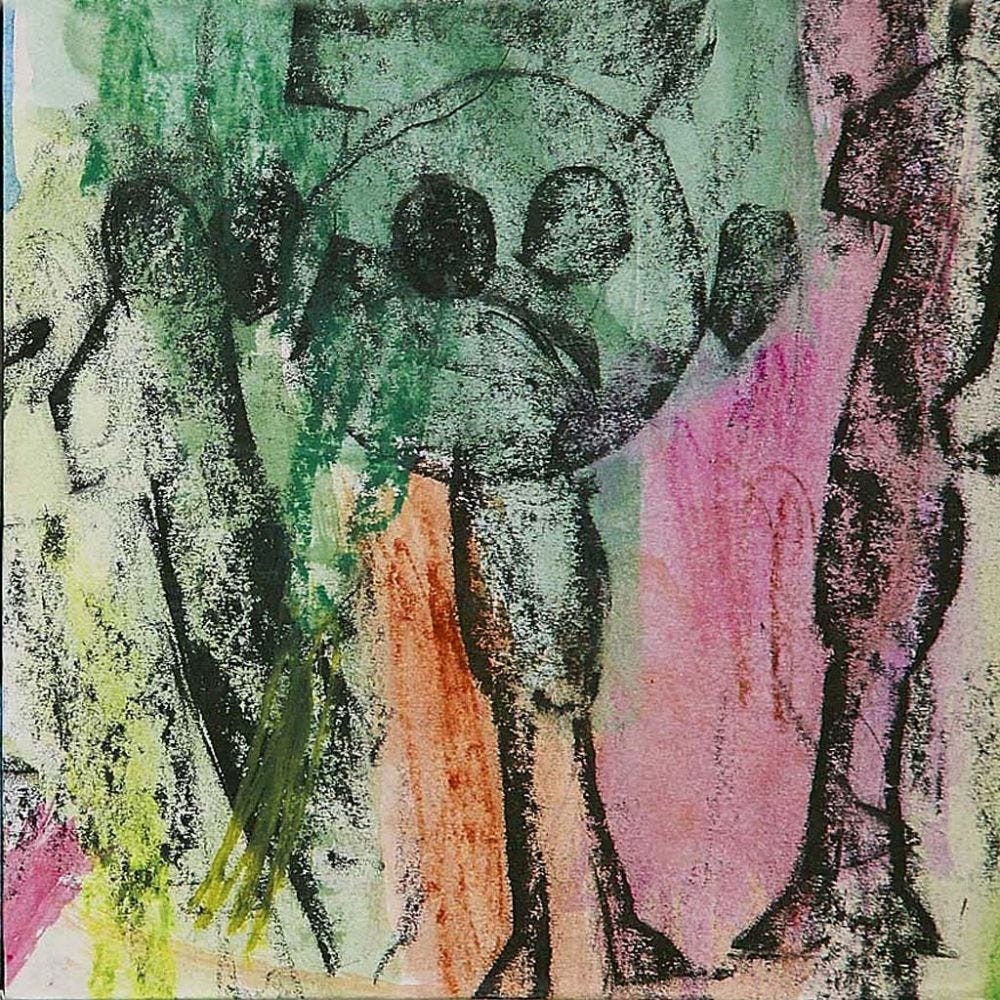 How to do it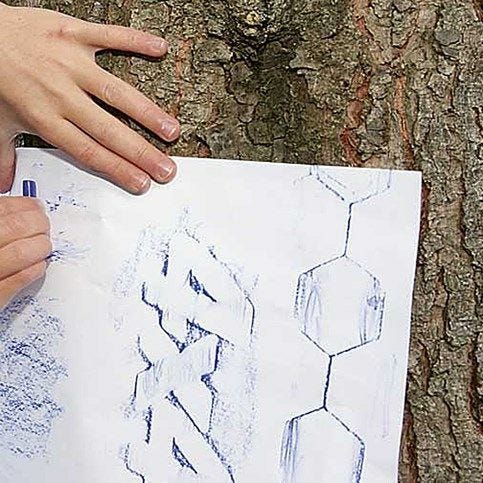 1.
Find an interesting object with an interesting/rough surface texture. Place a piece of paper on top and lightly shade along the surface with a crayon (water-resistant Neocolor I).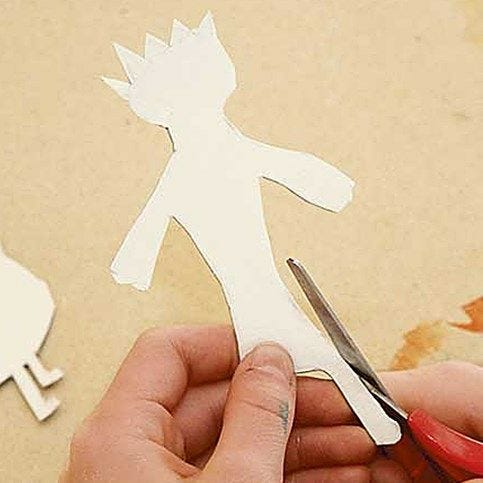 2.
Cut a figure from construction card using your imagination.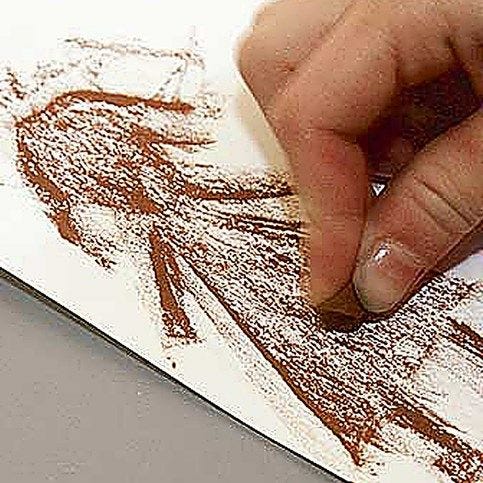 3.
Place the figure underneath the paper and lightly shade with a crayon, causing the contour to appear clearly.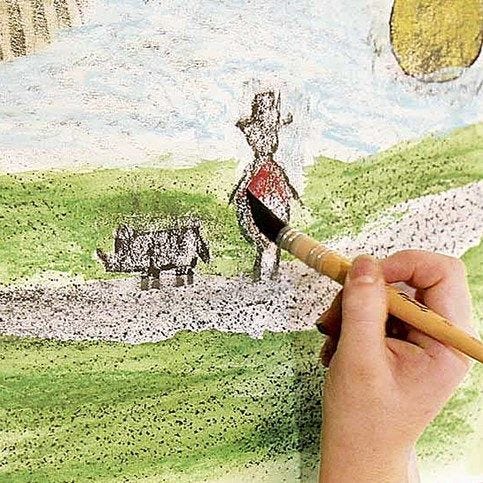 4.
Continue painting the picture, now using water-soluble Neocolor II crayons. Use a brush and water for this procedure.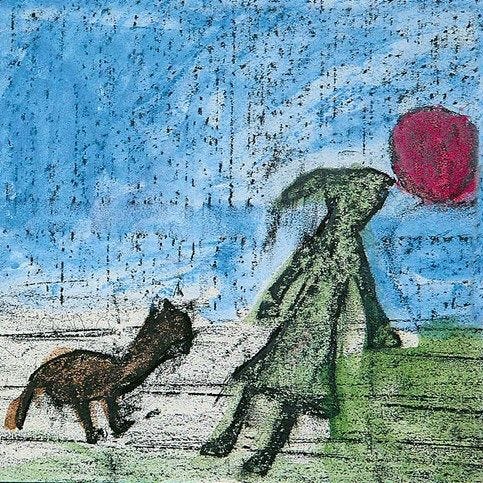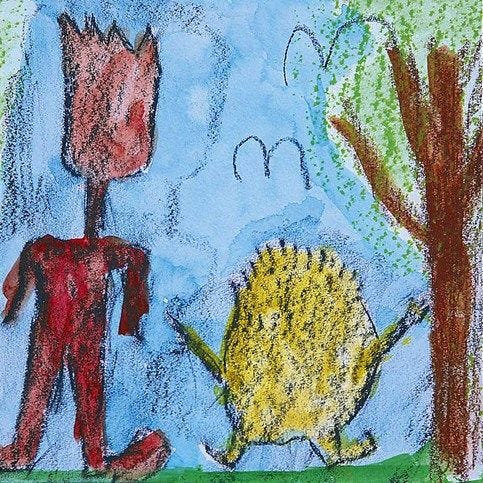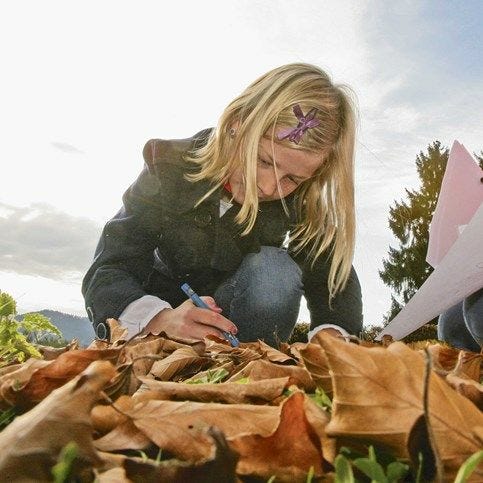 A TIP!
Seek inspiration from Nature when making pictures where the imprint of surfaces with interesting/rough textures are included. Place the paper on top of a textured surface and lightly shade with a crayon. An imprint appears – this technique is also known as frottage.