A Rosette made with Fiskars Border Punch System
A Rosette made with Fiskars Border Punch System
A Color Bar paper rosette. Punch a laced border along one side. Make small holes along the other side. Fold the paper in a concertina fashion. Assemble with a piece of cotton cord through the holes. Decorate with a Vivi Gade Design button (London).
How to do it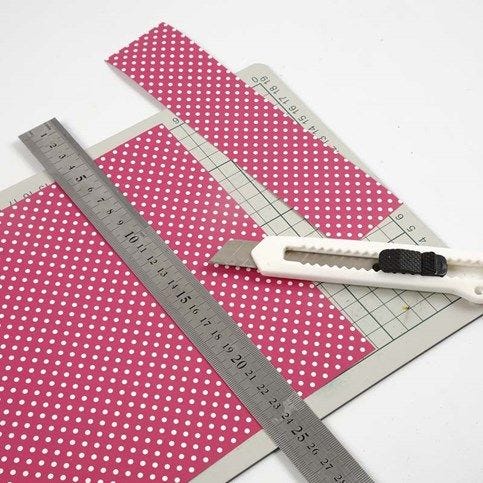 1.
Cut two 5cm wide pieces along the width of the A4 Color Bar paper. i.e. two pieces, each measuring 5 x 21.5cm.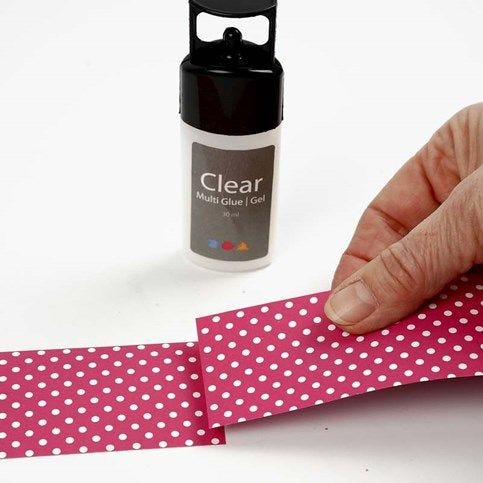 2.
Adjust the pattern of the two pieces of cut-out paper and glue them together to make a long, thin piece of paper.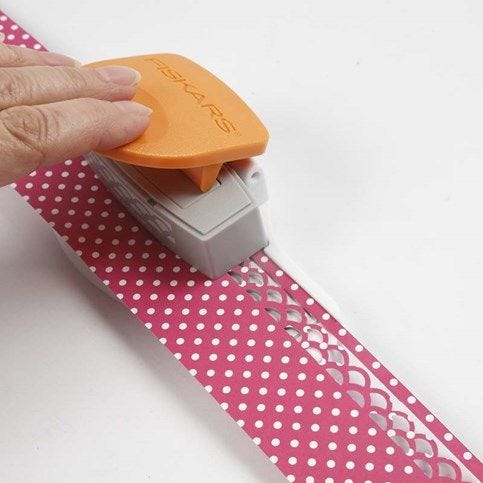 3.
Fiskars Border Punch System: Insert the pattern cartridge in the handle with a slight push. Remember that the "wings" of the tool at the bottom must be unfolded beforehand. Now punch a laced border along the entire length on one side of the long piece of paper.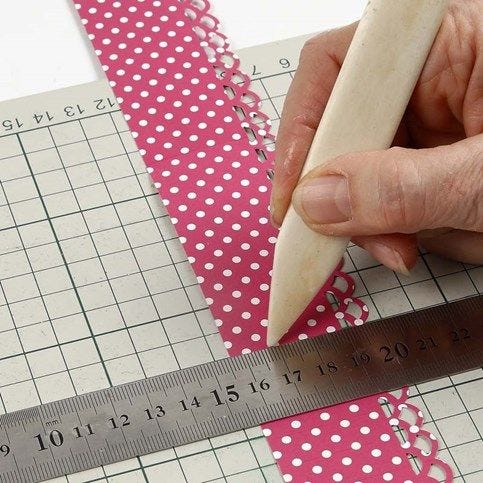 4.
Use a bone folder and a ruler and make score lines as guides for making the concertina folds.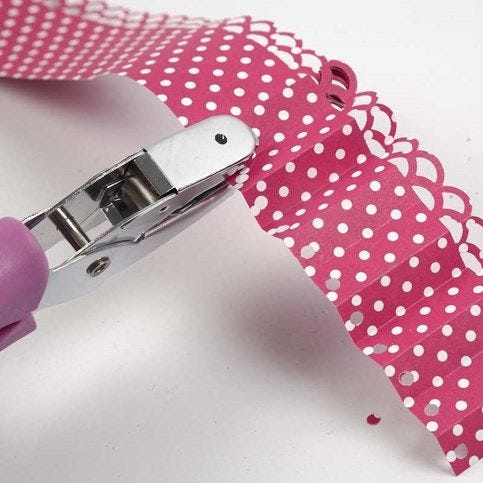 5.
Fold the paper according to the score lines. Now make small holes on each side of the scored line. You may punch two or three holes at a time.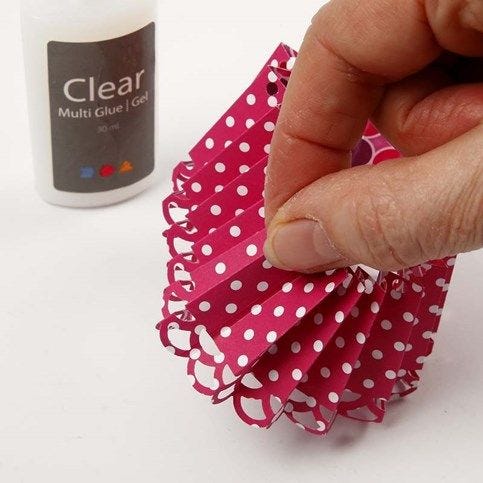 6.
Now assemble the concertina folded paper into a circle using glue. NB: It may be necessary to cut off a section of the concertina folded paper to make the hole pattern fit.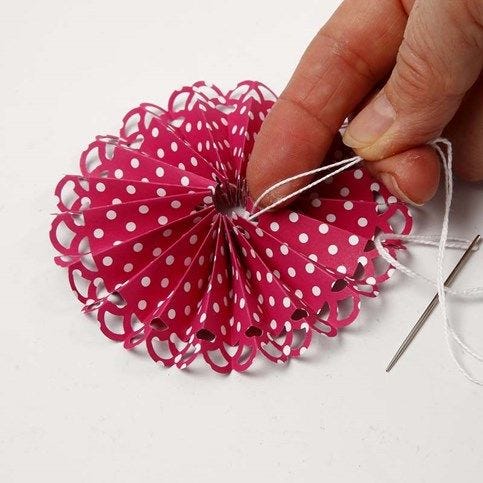 7.
Thread a piece of cotton cord through the small holes, tighten and tie together with a knot, making a rosette.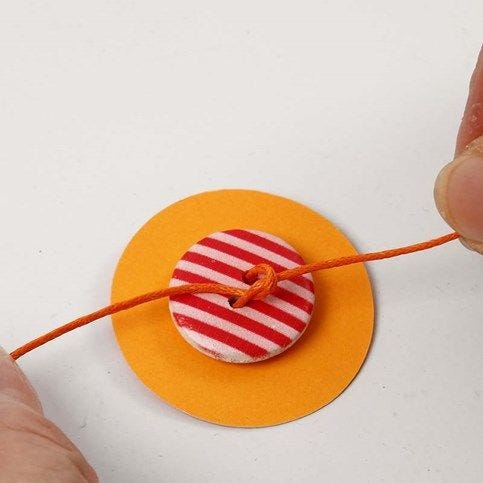 8.
Cut a 4cm diameter circle from Color Bar card. Place the Vivi Gade Design button in the middle of the cut-out circle and use a pencil for marking holes on the card circle.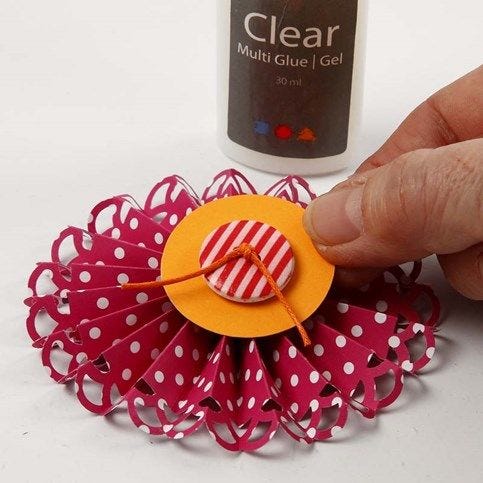 9.
Put some glue in the middle of the rosette and attach the card circle with the button in the middle of the rosette.
Copyright © 2013-present Magento, Inc. All rights reserved.