A rose and pink Invitation for a Christening
A rose handmade greeting card decorated with pink and white hammered textured paper. All are from the Happy Moments series. A baby's footprint and photo on white textured paper are glued to the front of the card and it's finished with a satin ribbon.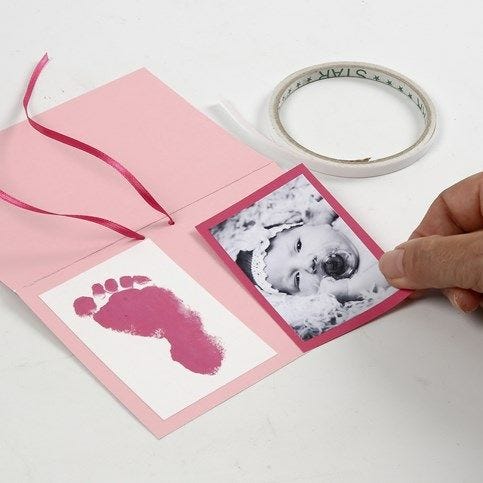 1..
An impression of a baby's foot on white hammered, textured paper using pink Plus Color craft paint. Print a baby's photo onto the same type of paper. Attach onto a pink frame from pink hammered, textured paper. Attach both onto the rose side of the greeting card. Make holes for the satin ribbon.