A Rocaille Seed Bead Necklace with a Crystal Stone Jewellery Pendant
A Rocaille Seed Bead Necklace with a Crystal Stone Jewellery Pendant
Make your own necklace from small rocaille seed beads and a crystal stone jewellery pendant threaded onto jewellery wire. How to do it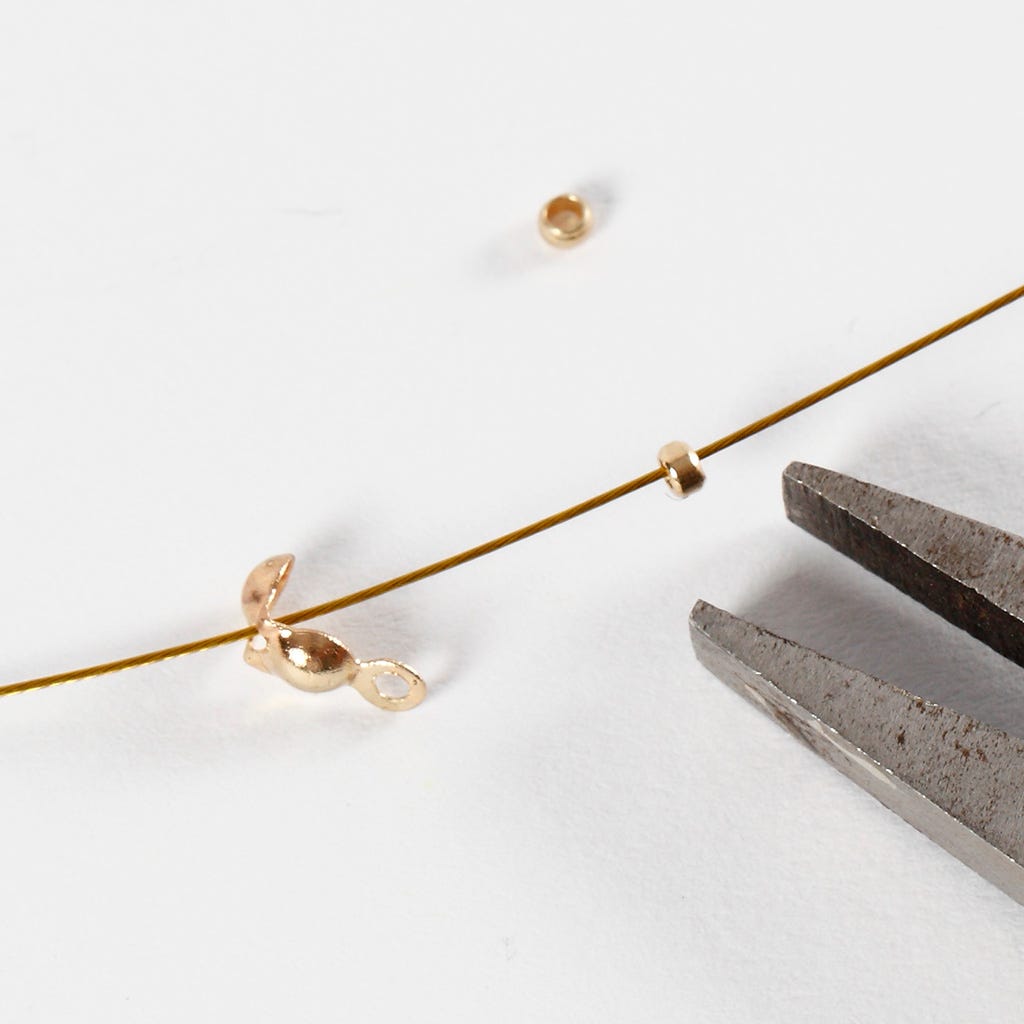 1
Cut a piece of jewellery wire measuring min. 60 cm. Thread a bead tip onto one end and then a crimp bead. Squeeze the crimp bead flat with pliers and then squeeze the bead tip around the crimp bead.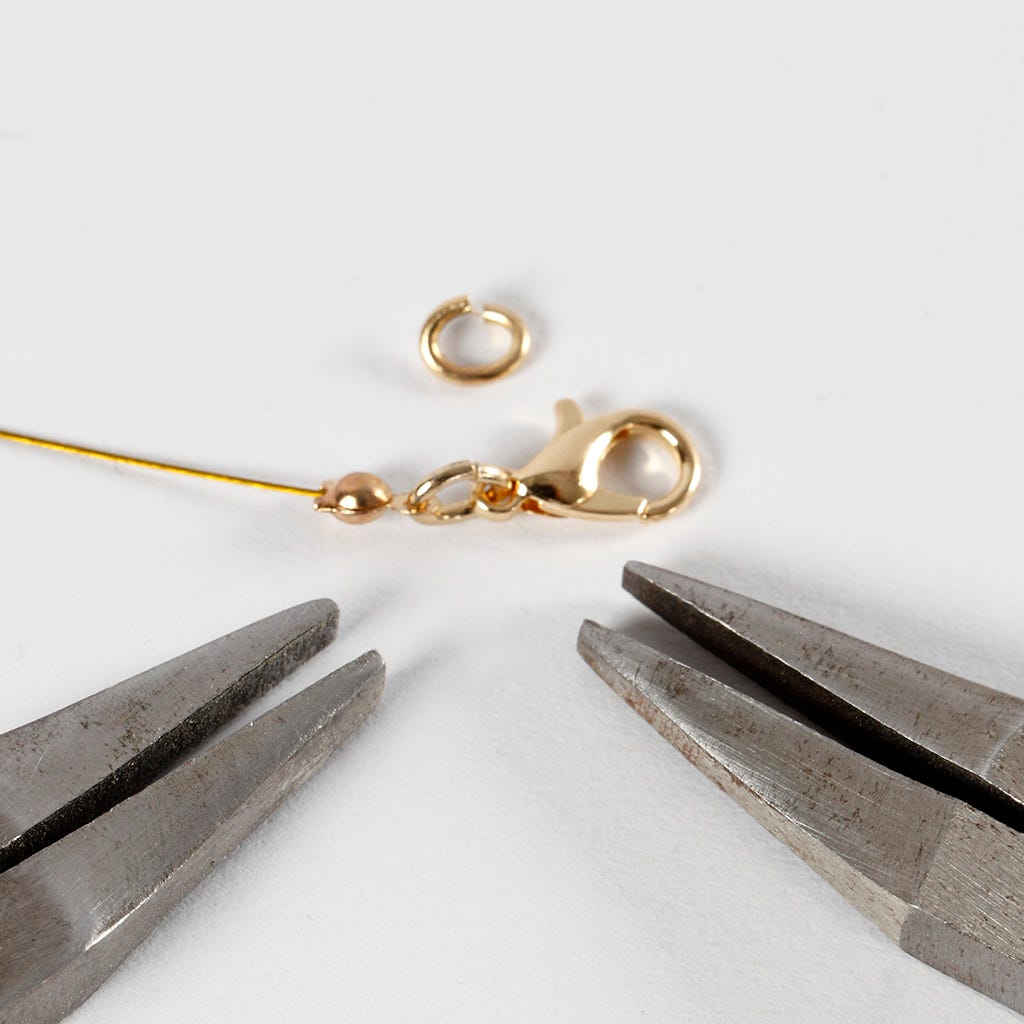 2
Attach an oval jump ring onto the loop on the bead tip. Attach a lobster claw clasp onto the oval jump ring.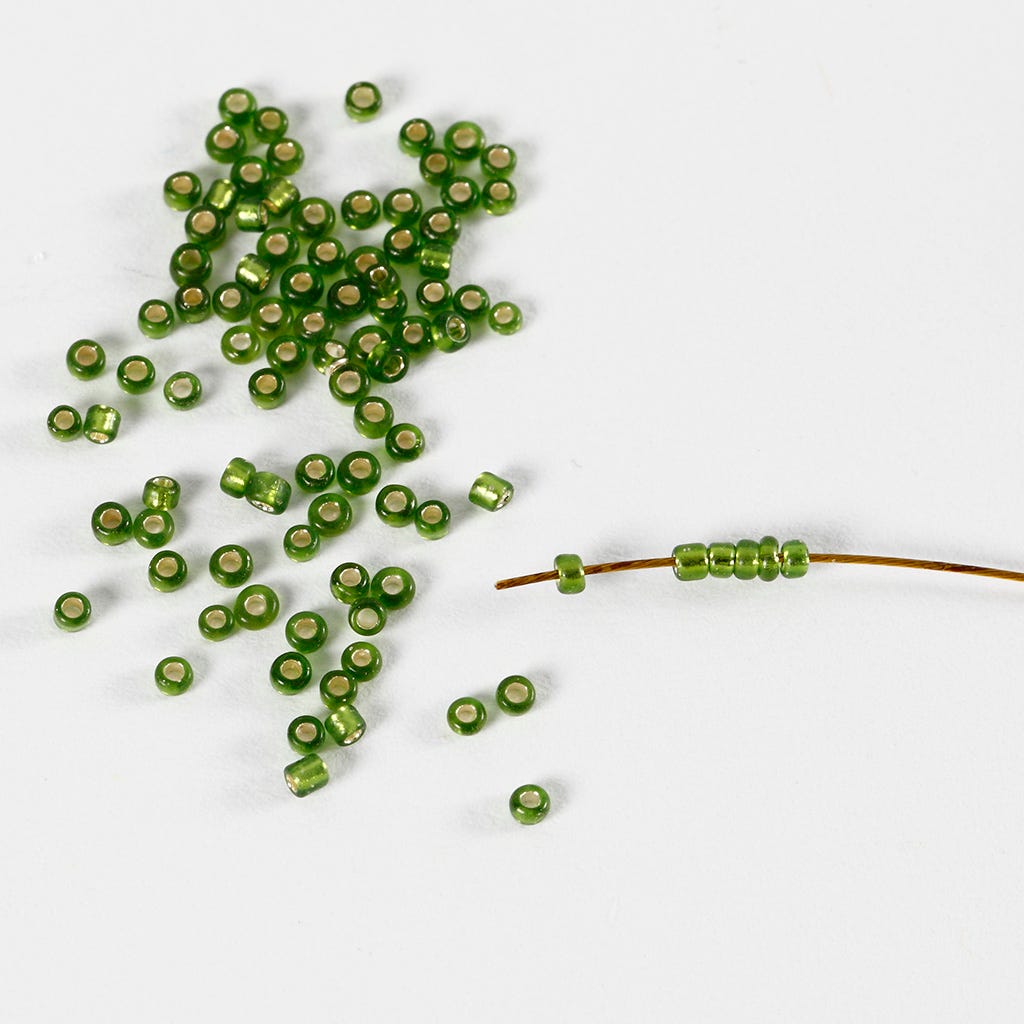 3
Thread rocaille seed beads onto the opposite end of the jewellery wire.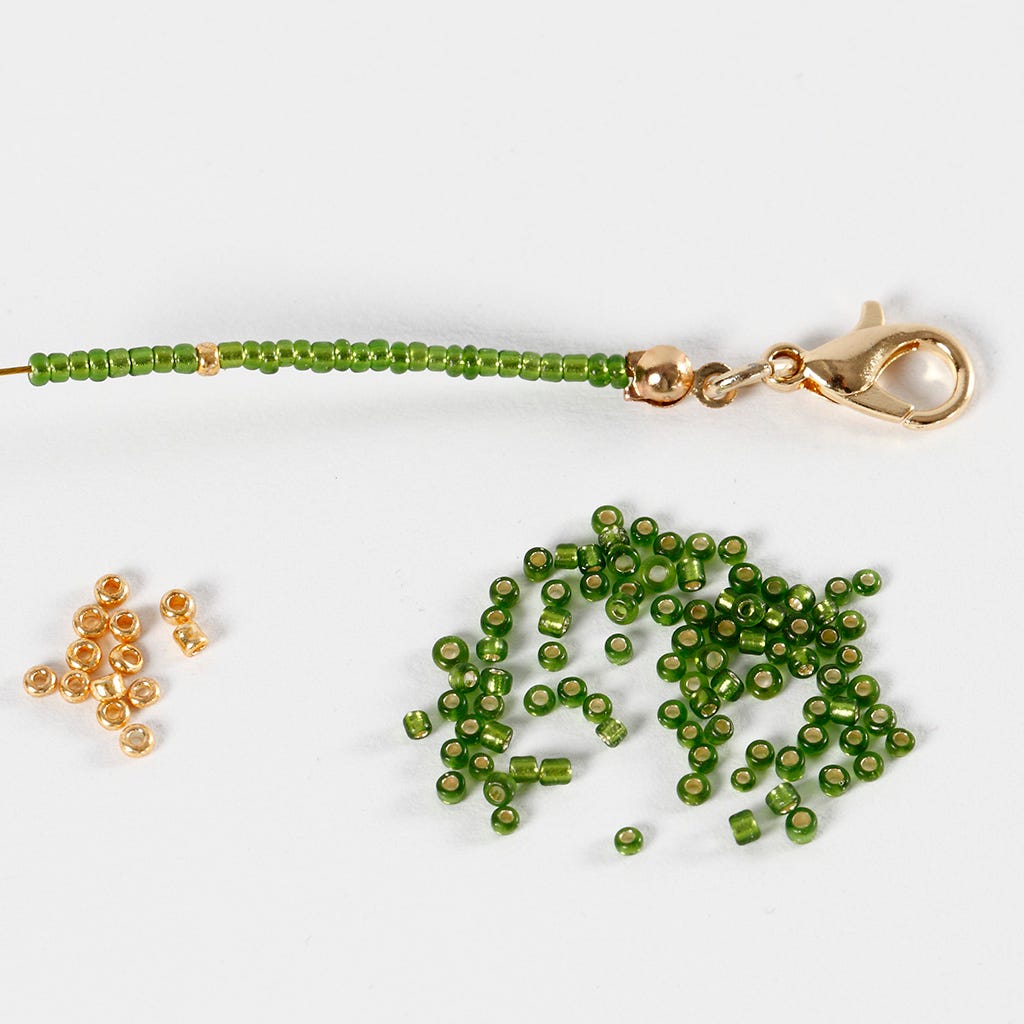 4
Thread 1-3 gold rocaille seed beads at intervals onto the jewellery wire between the green beads.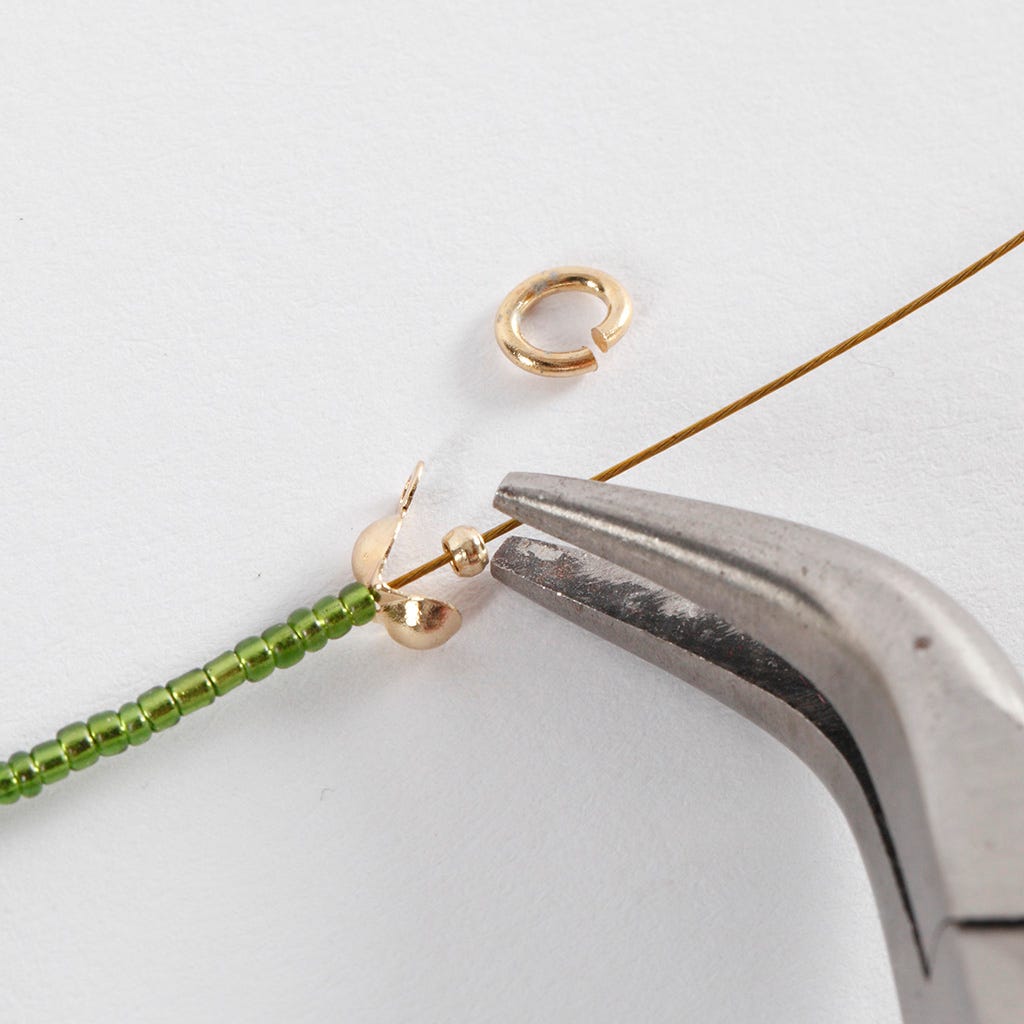 5
When the beaded section measures 50 cm, thread a bead tip and then a crimp bead onto the wire. Squeeze the crimp flat inside the bead tip. Close the bead tip around the crimp bead and attach an oval jump ring through the loop of the bead tip.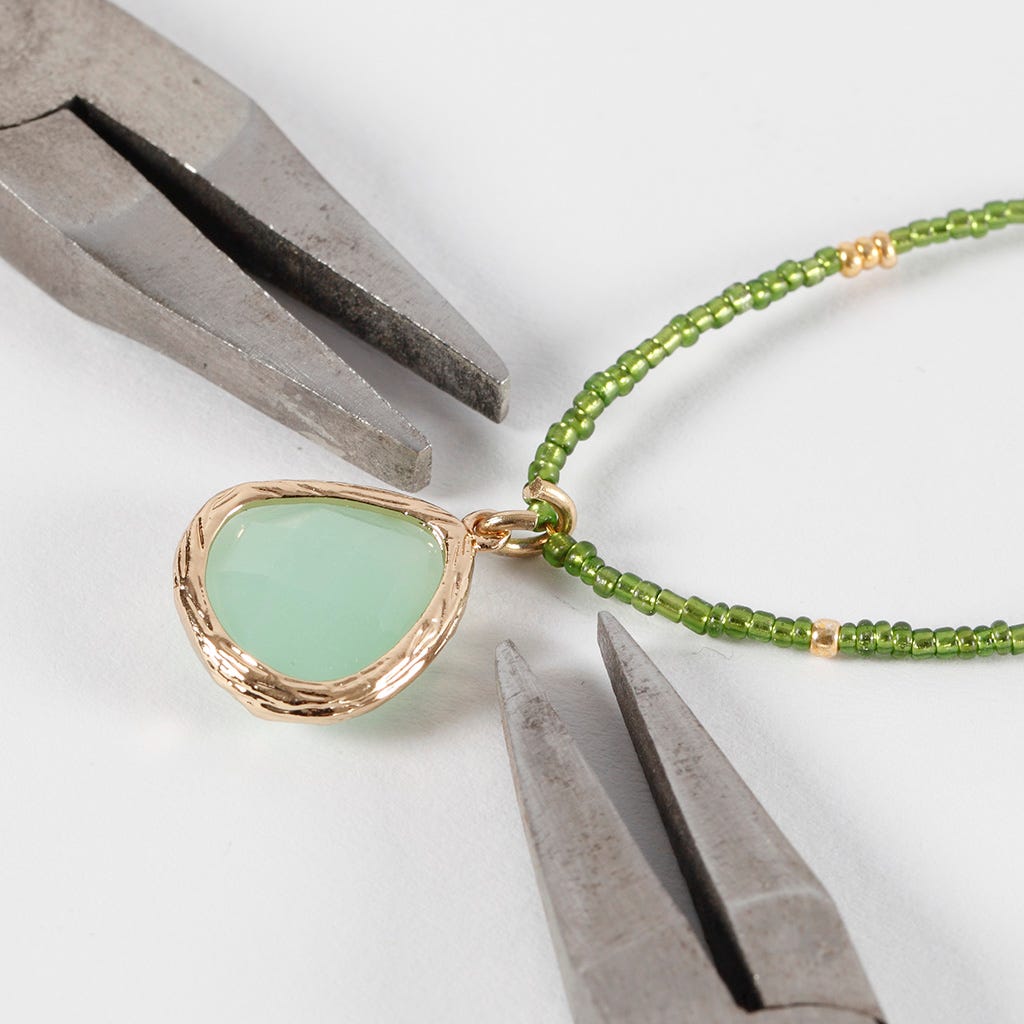 6
Attach a pendant onto the necklace using an oval jump ring.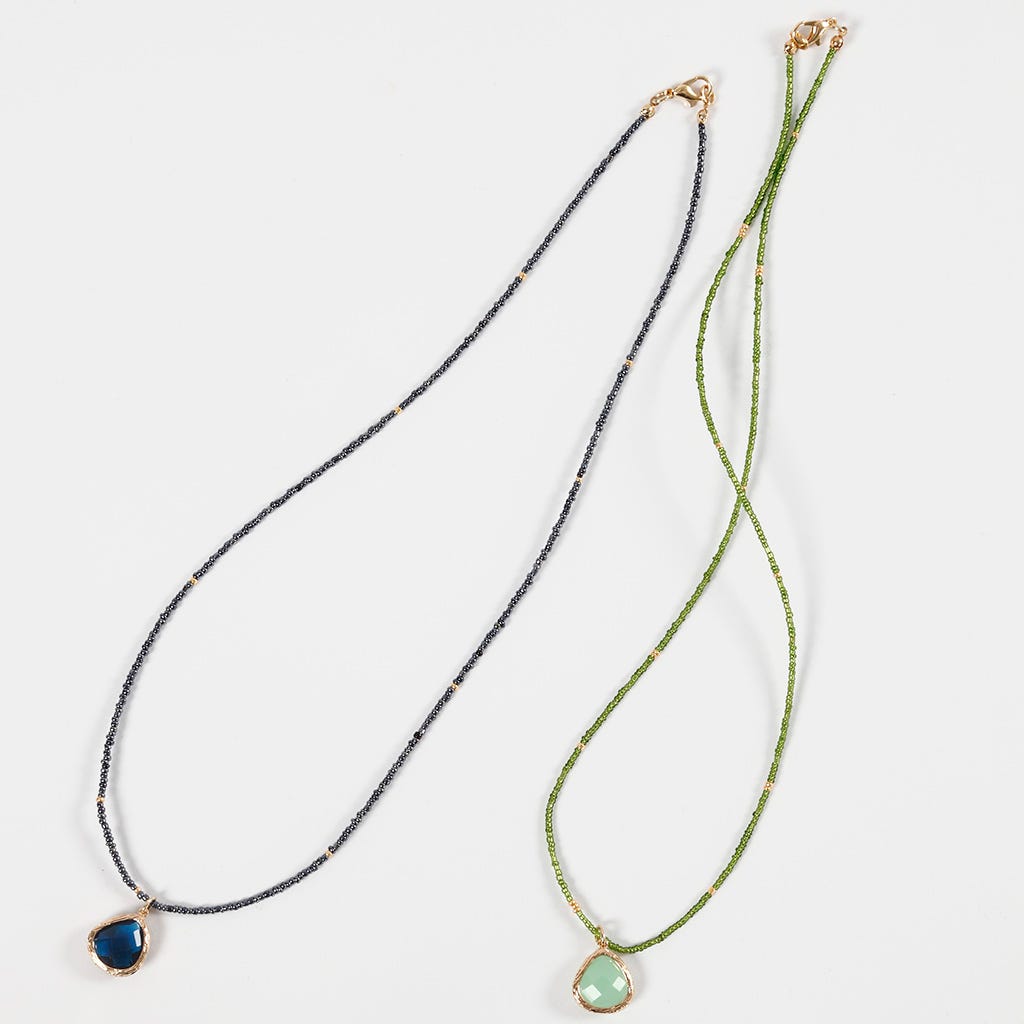 Copyright © 2013-present Magento, Inc. All rights reserved.