A quilted Blanket made from Bandanas
A quilted Blanket made from Bandanas
The front of this quilted blanket is made from patterned bandanas which are quilted and sewn together with a back piece made from plain fabric.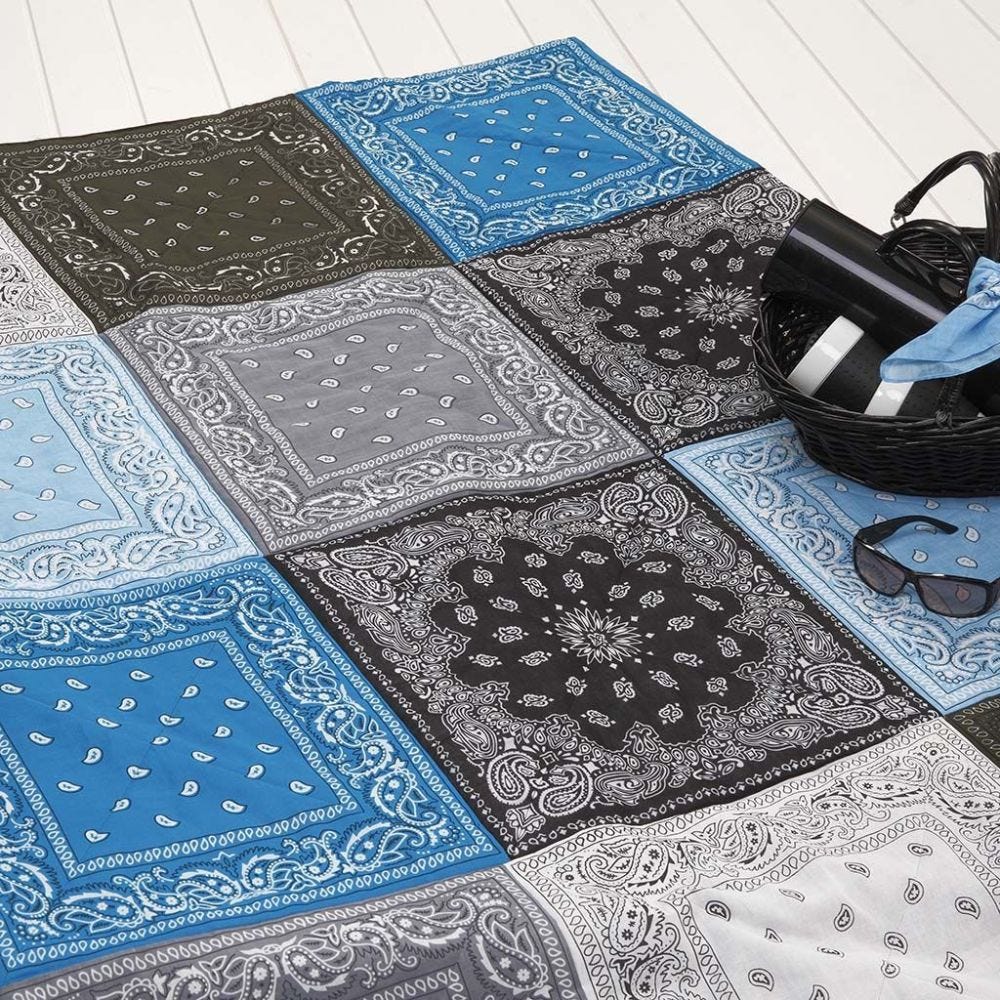 How to do it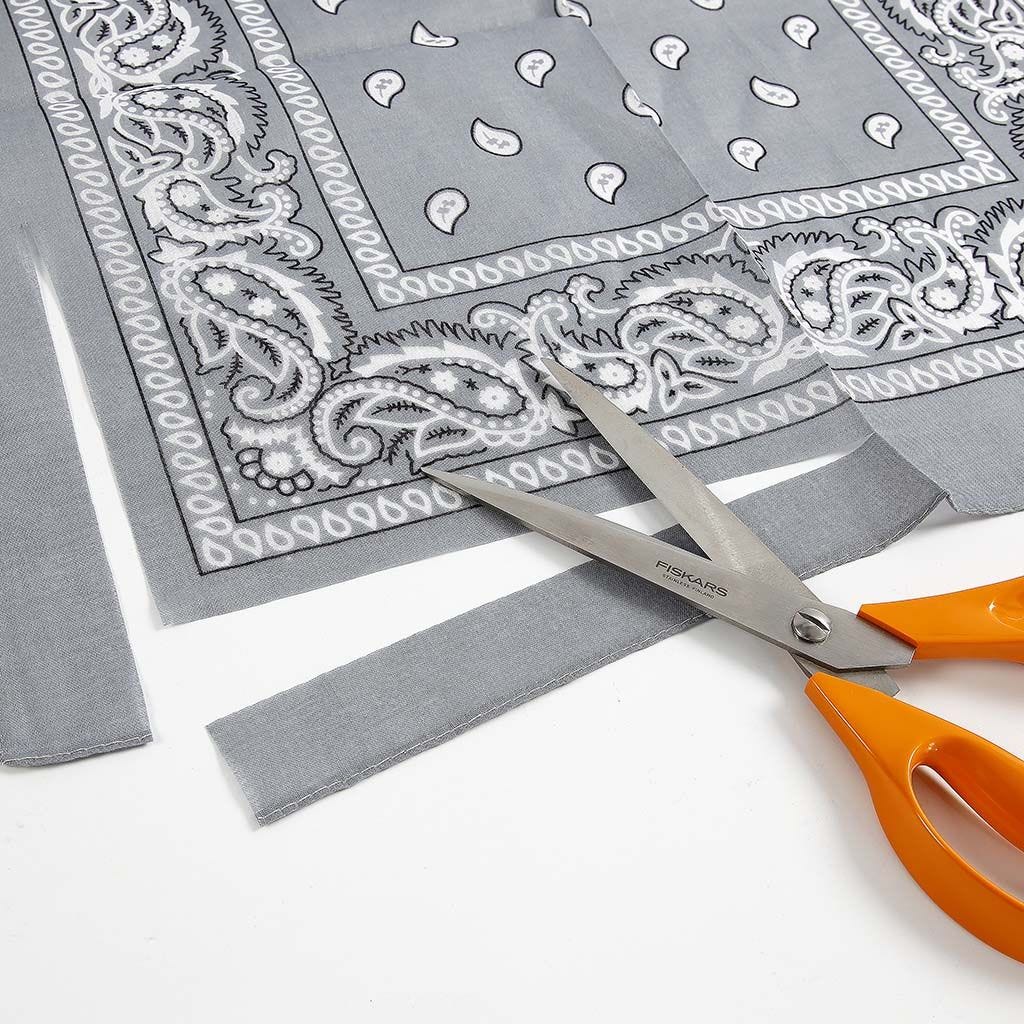 1
Cut each bandana (12 in total) 1.5 cm from the edge of the patterned frame – all the way around.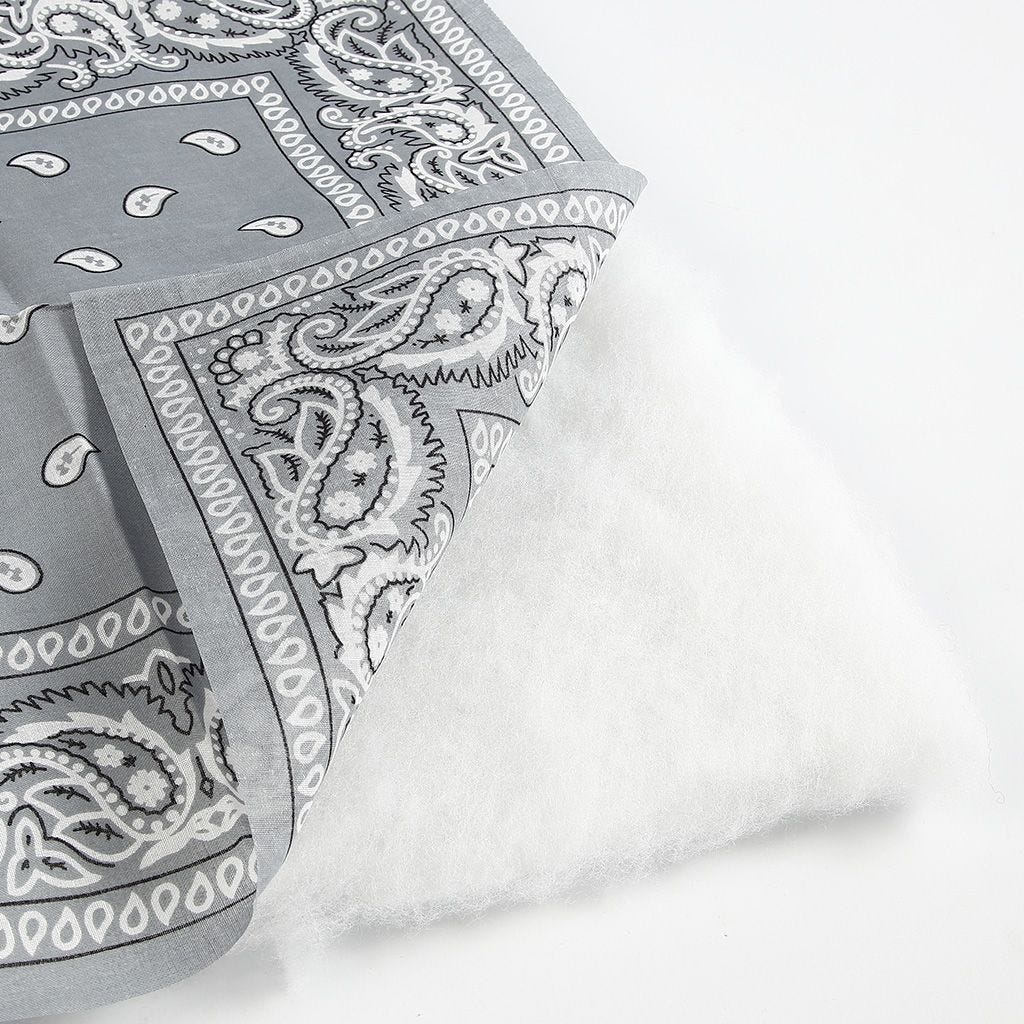 2
Measure and cut a piece of polyester wadding to the same size for each bandana.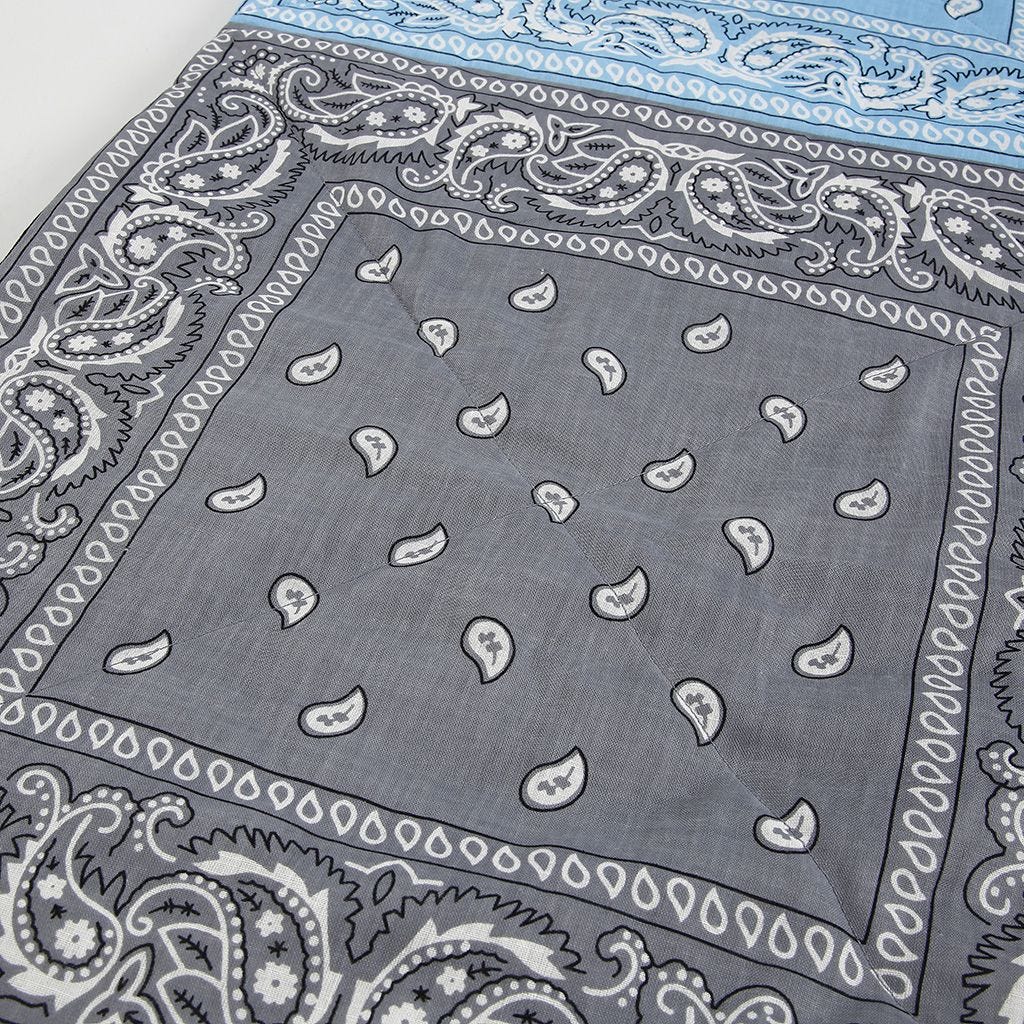 3
Attach these two parts to each other with pins and sew them together diagonally.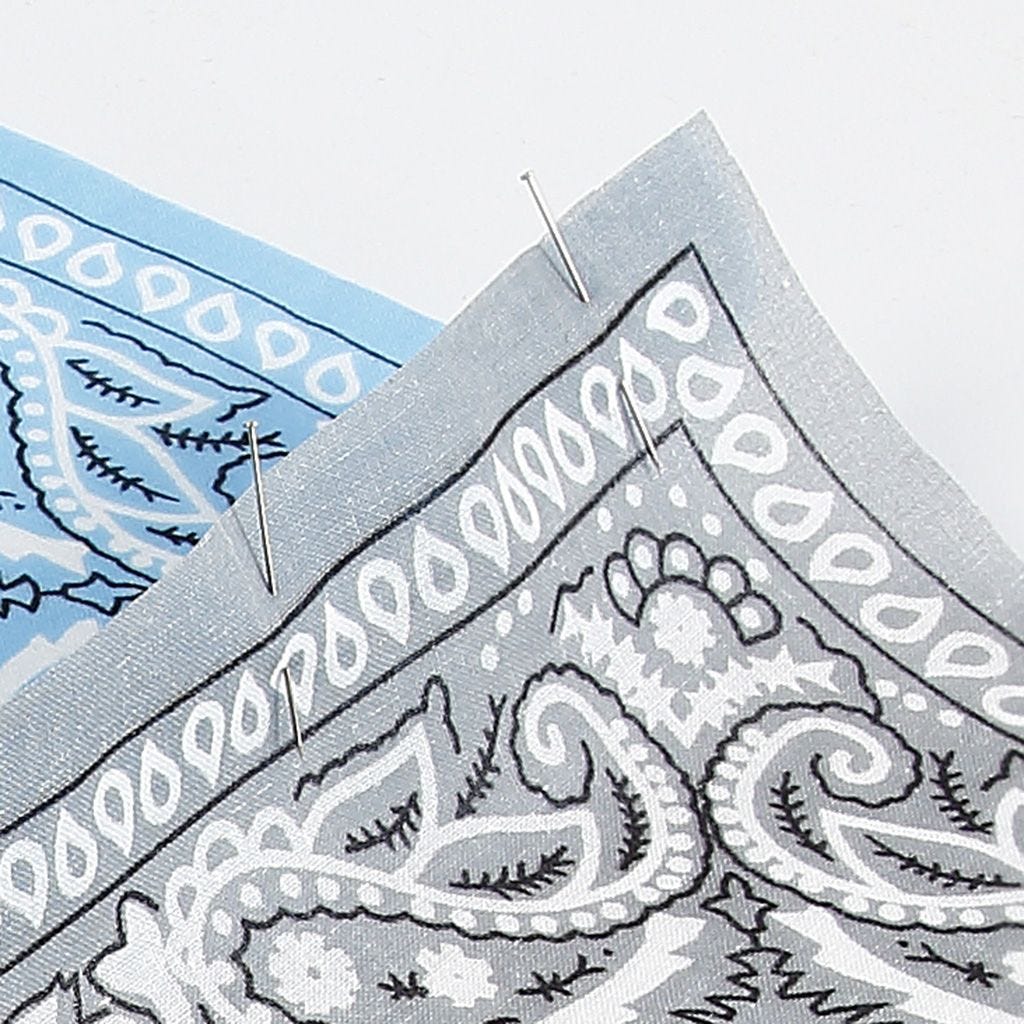 4
Assemble the 12 pieces according to your taste in 3 rows with 4 pieces in each. Attach the pieces together with pins along the top and bottom edges – outer side against other side. Sew the rows together side by side to make one large piece.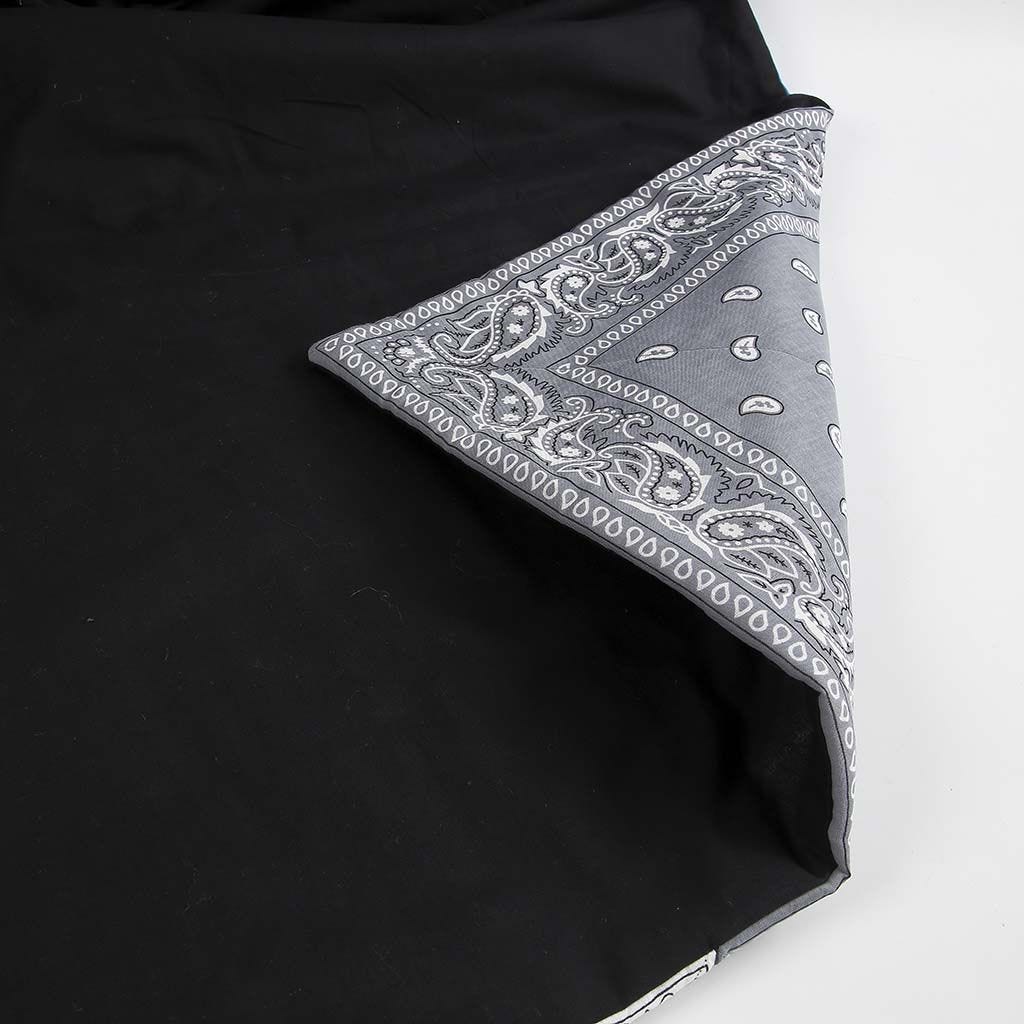 5
Cut a back piece from plain fabric in the same size as the quilted front. Place the two pieces together – outer side against outer side - and sew them together, leaving a small opening. Turn the quilt inside out through the small hole and sew the hole together with a needle and thread.
I'm shopping as
b2c incl. tax
b2b excl. tax
b2g excl. tax
Go back
I'm shopping as
Continue as guest
Copyright © 2013-present Magento, Inc. All rights reserved.