A purple Flower painted with Watercolours and hung with Poster Hangers
A purple Flower painted with Watercolours and hung with Poster Hangers
Paint these beautiful flowers with watercolours on a piece of A3 watercolour paper. The paintings can subsequently be mounted in poster hangers.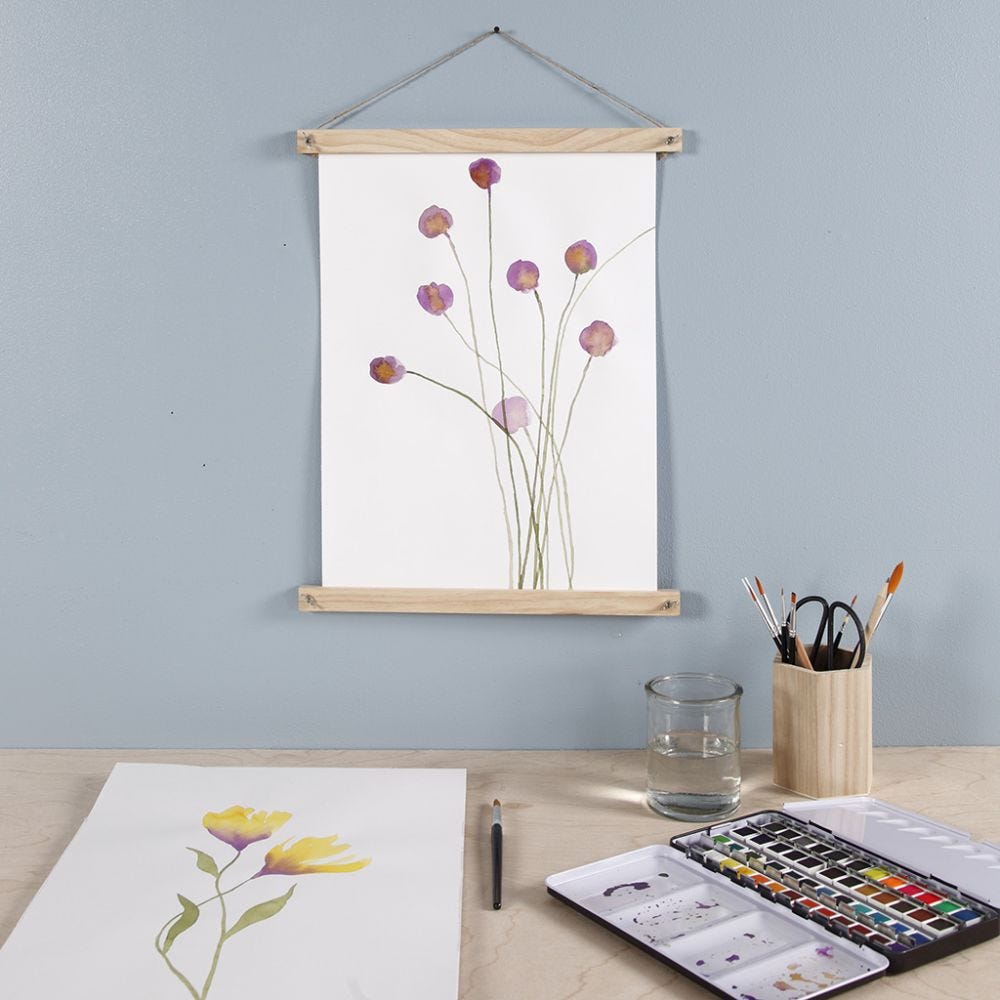 How to do it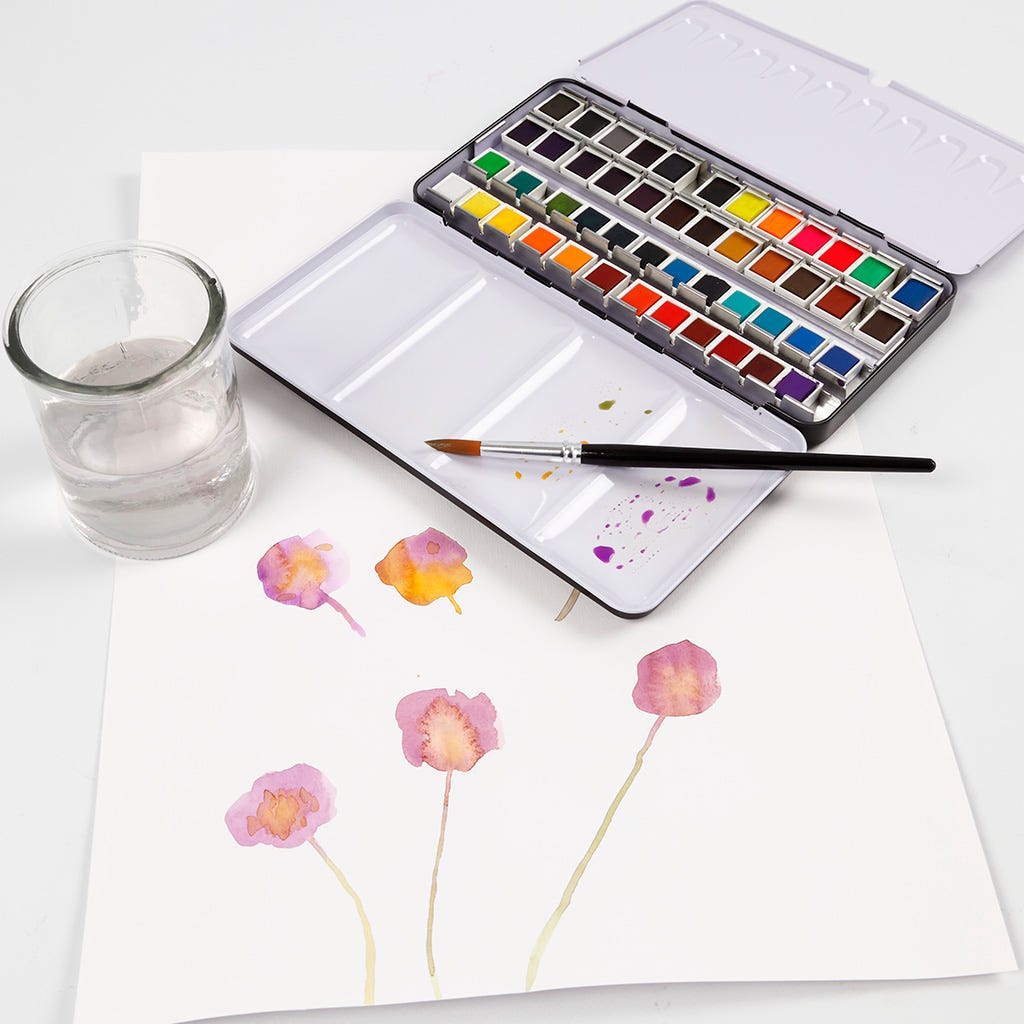 1
You may start with a test page to try each step. This enables you to observe how the colours react with each other and how much water is needed. Please note that the colour lightens as it is drying.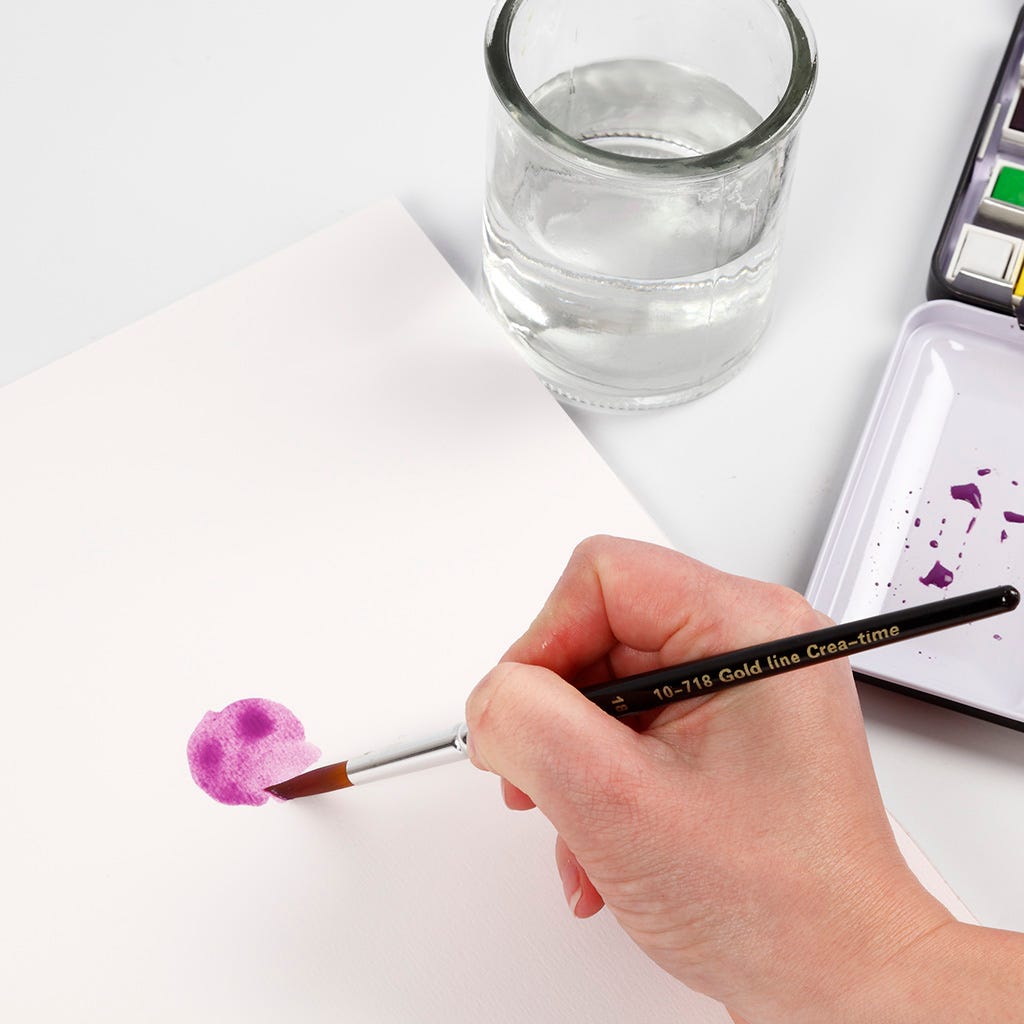 2
Use No. 18 brush and start by painting a purple (21 Mauve) circle.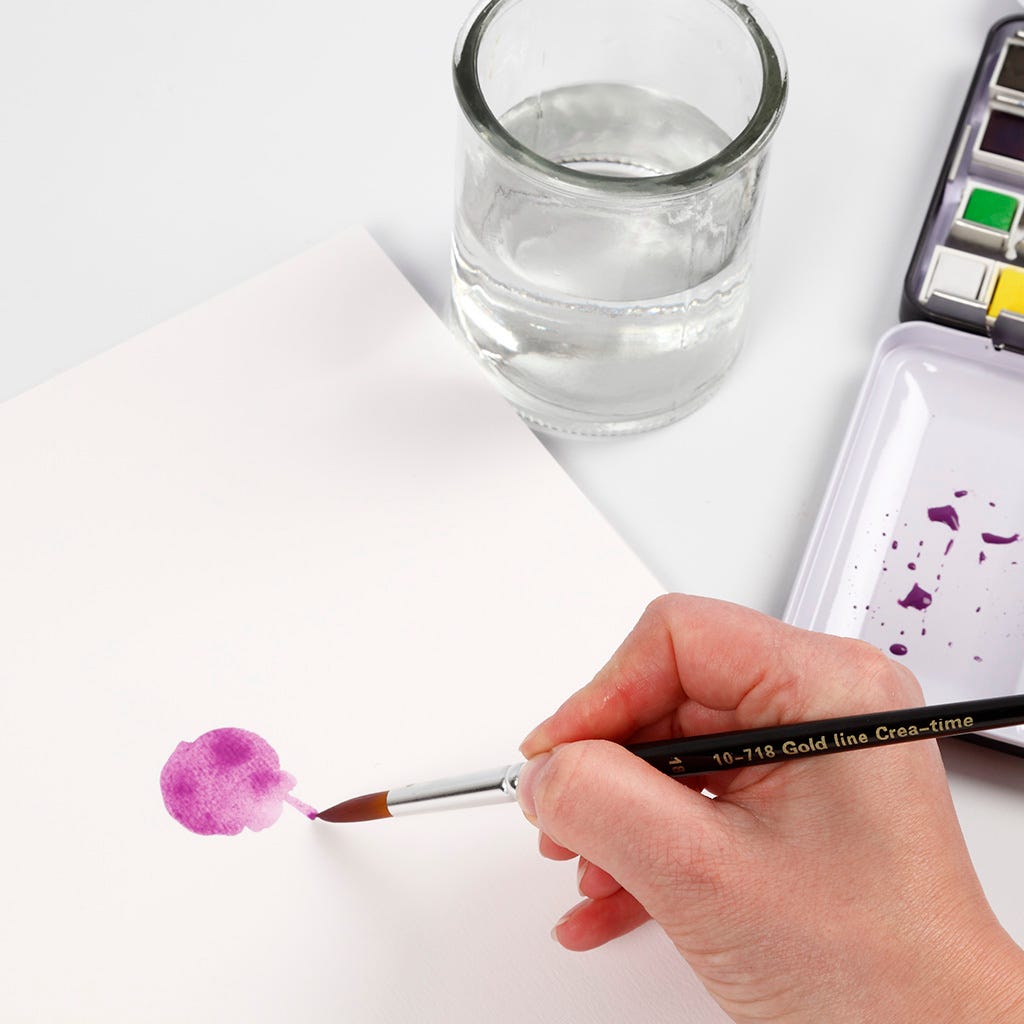 3
Paint a small line from the circle where you want the stalk to be.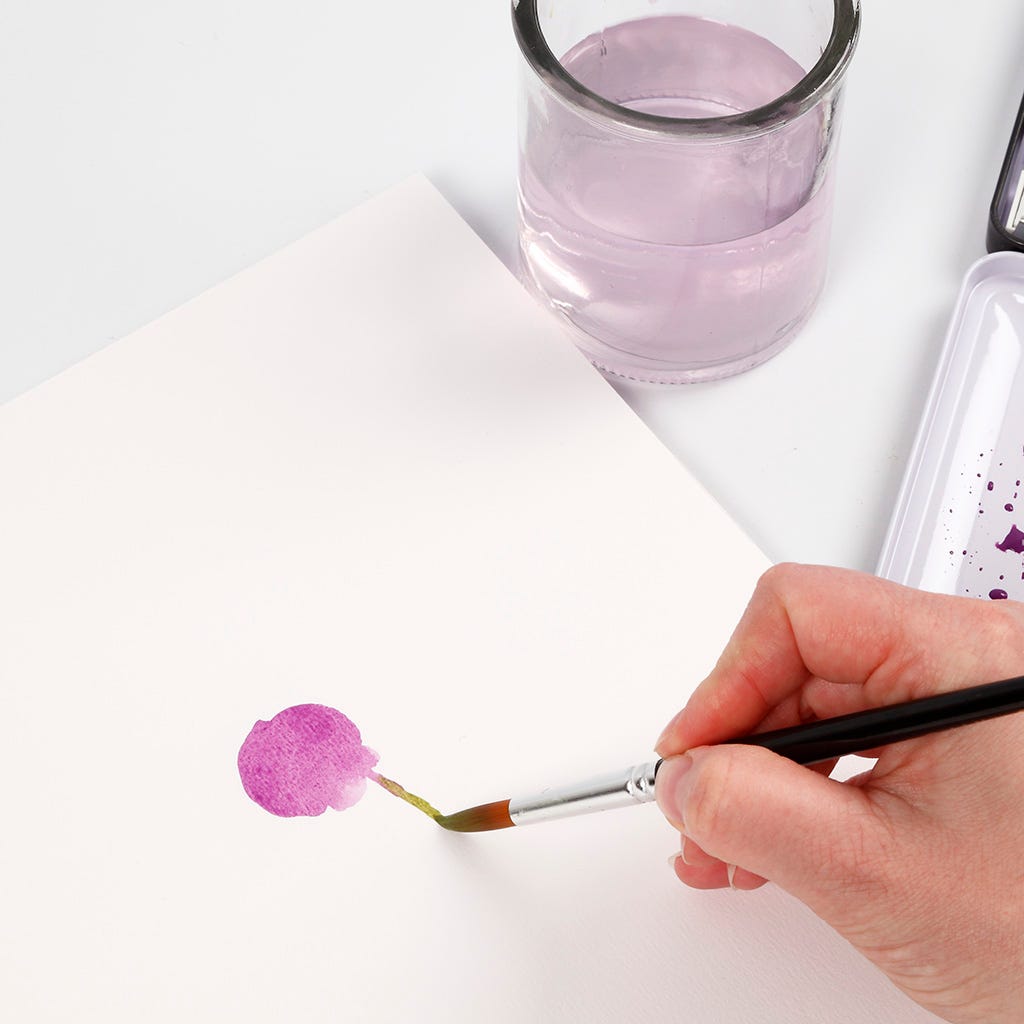 4
Change to a green colour (45 Olive Green) and continue with the line to your chosen length. The green paint will mix slightly with the purple.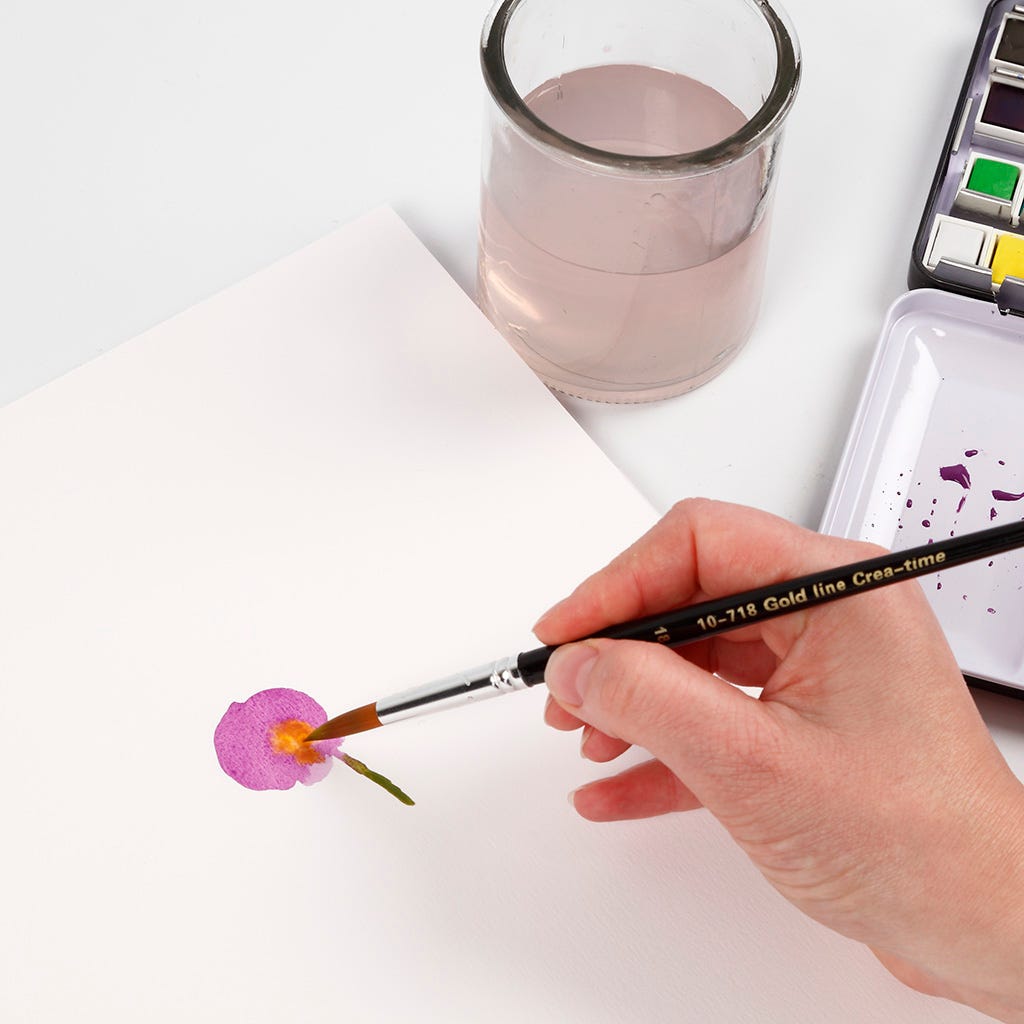 5
Add a small yellow dot (03 Brilliant Yellow) inside the purple circle before the purple paint dries completely. The yellow watercolour will blend into the damp purple watercolour paint and result in a varying effect. The more damp the paint, the more it blends.
6
Remove the watercolour paper from the pad only when the paint is completely dry, to prevent bumps because the paper will be kept taut and any bumps will flatten when the watercolours are dry. In case of any unevenness, smooth out with an iron on a low heat setting. Iron on the back of the painting with a tea towel on top.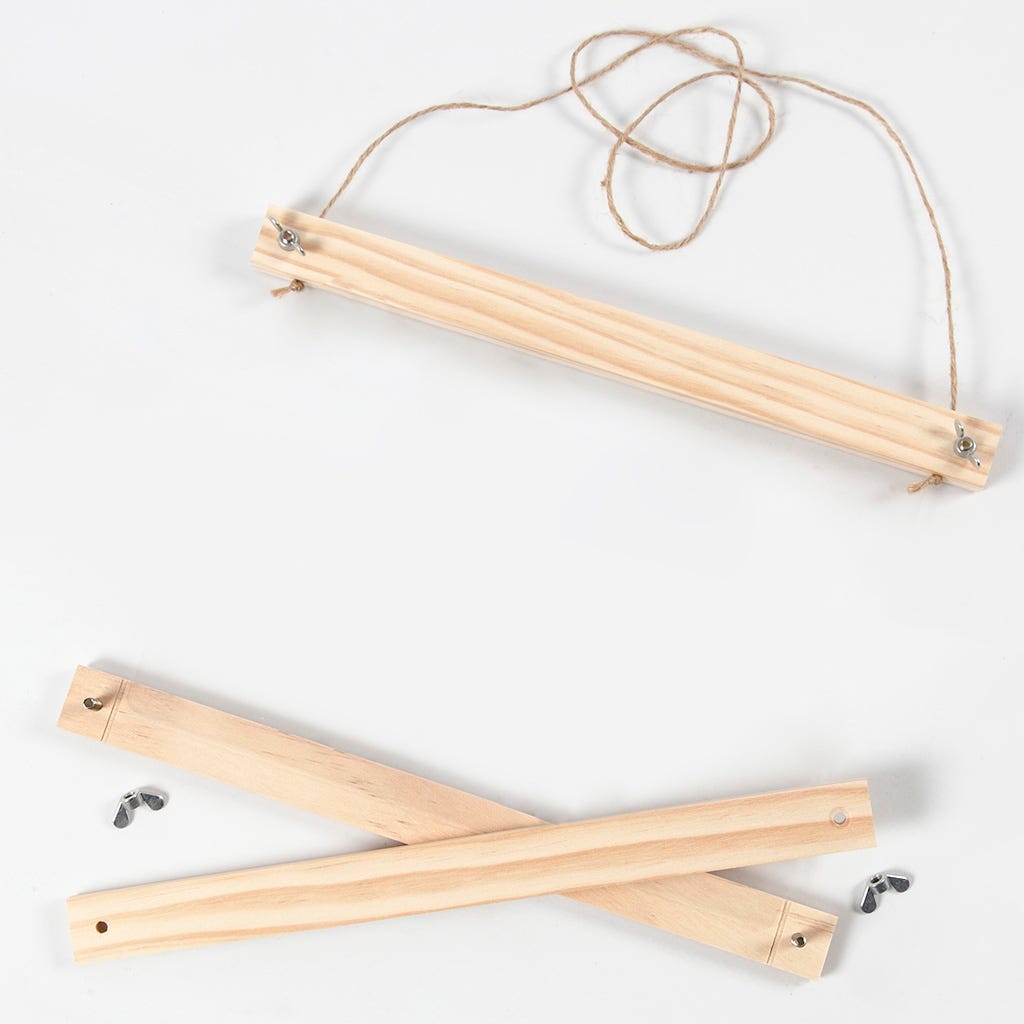 7
Open up the poster hangers. Tie a knot at both ends of the string and place one end in either side of the grooves on one of the back pieces of the wooden poster hanger. Place the top of the watercolour paper onto the wooden poster hanger and assemble the front piece of the wooden poster hanger using the wing nuts. Repeat this procedure with the bottom.