A Prison Uniform made from a white T-Shirt with black Stripes
A Prison Uniform made from a white T-Shirt with black Stripes
This prison uniform is made by painting black stripes onto a white T-Shirt using Textile Solid fabric paint. Masking tape is used for masking to paint the stripes uniformly across the T-Shirt. How to do it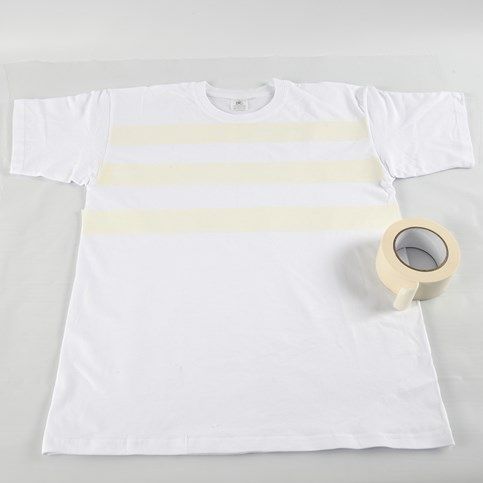 1.
Place a T-Shirt on a piece of plastic and also put a piece of plastic inside the T-shirt, protecting the back in order to avoid smudging. Attach masking tape at intervals so that the white stripes and the intended black stripes are equal width.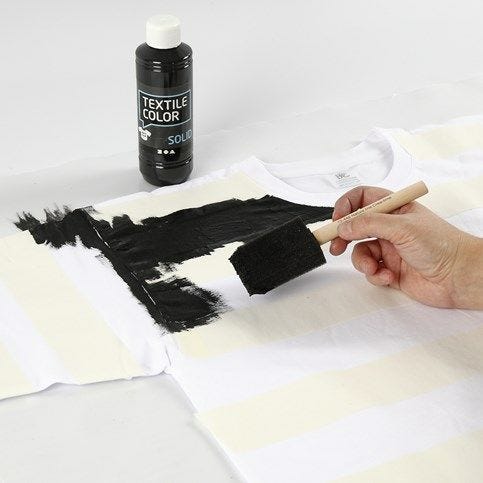 2.
Use black Textile Solid fabric paint for painting the stripes across between the masking. Leave to dry.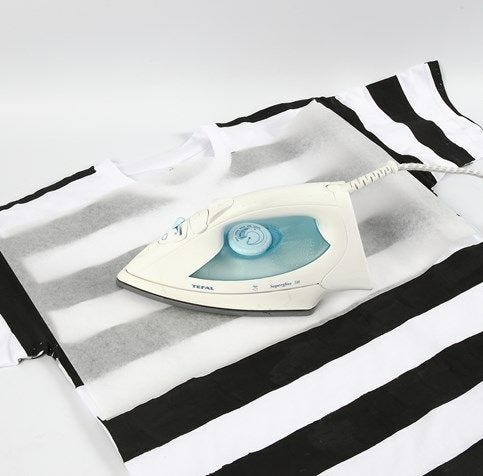 3.
Remove the masking tape and the plastic. Fix the decoration with an iron, placing a piece of baking paper between the fabric and the iron when fixing it.
Copyright © 2013-present Magento, Inc. All rights reserved.