A Potholder from Cotton Tube Yarn
This potholder is quick and easy to knit: Knit all stitches on all rows (garter stitches) using cotton tube yarn which is 100% cotton on the outside, filled with nylon stuffing on the inside (heat resistant). A faux leather paper strap is sewn on with mercerised cotton yarn. Yarn consumption: 100 g cotton tube yarn.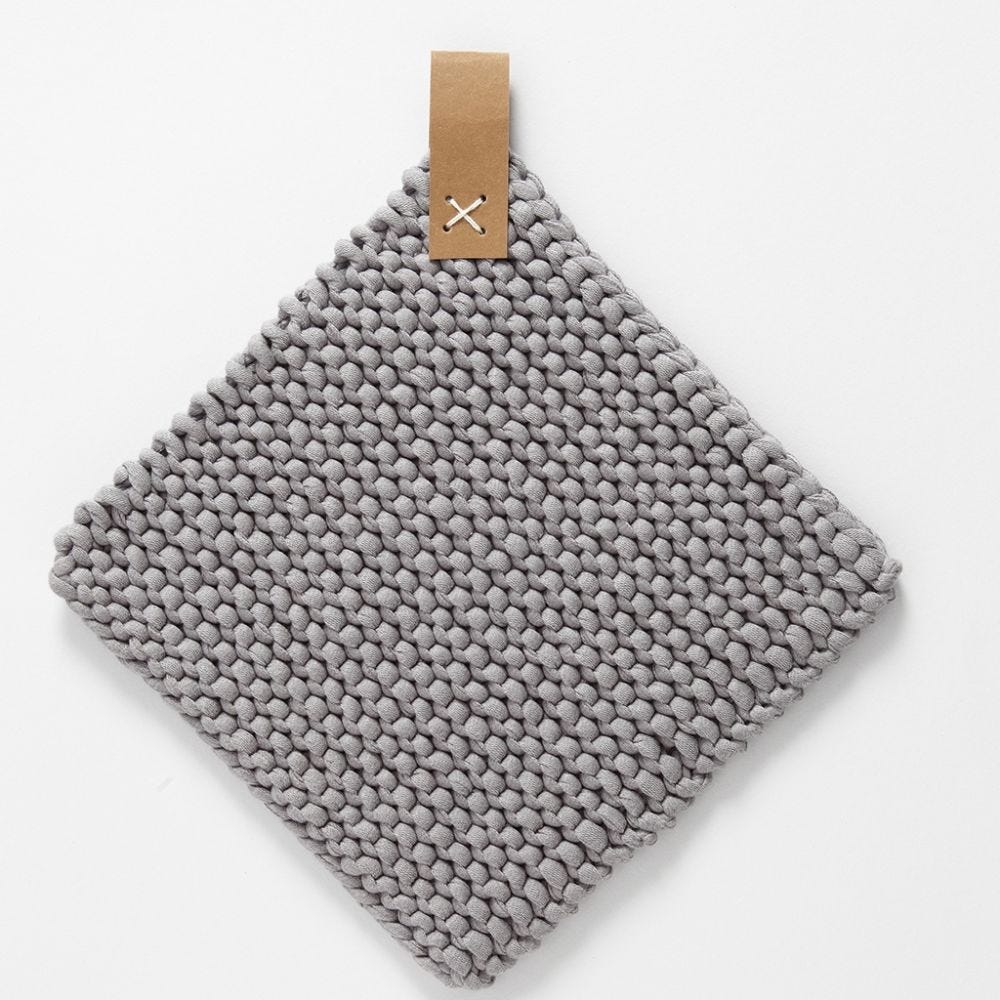 How to do it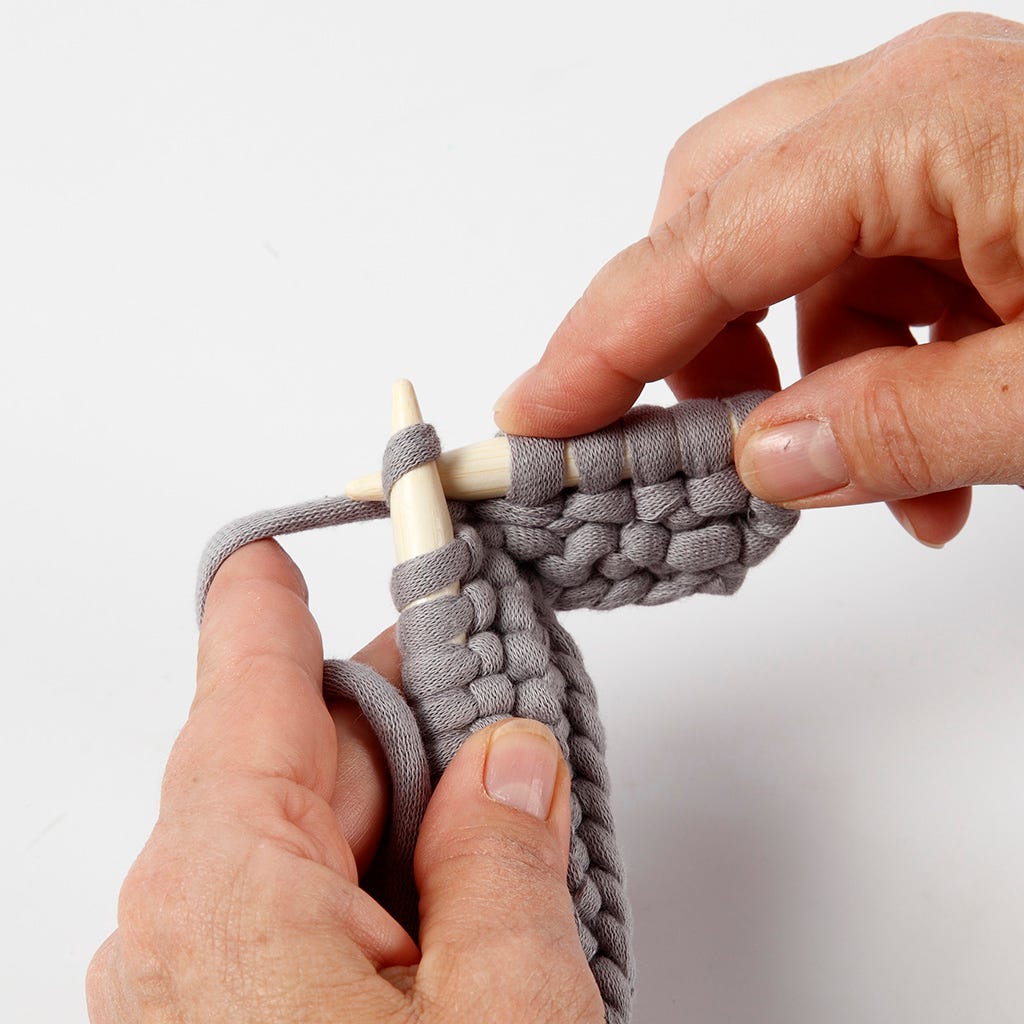 1
It's important to knit a test square to test your tension. If there are too many stitches on a 10 cm test square, change to thinner needles and if there are too few stitches, change to thicker ones. Gauge: 10 x 10 cm = 12 stitches and 24 rows (garter stitches on all stitches and rows).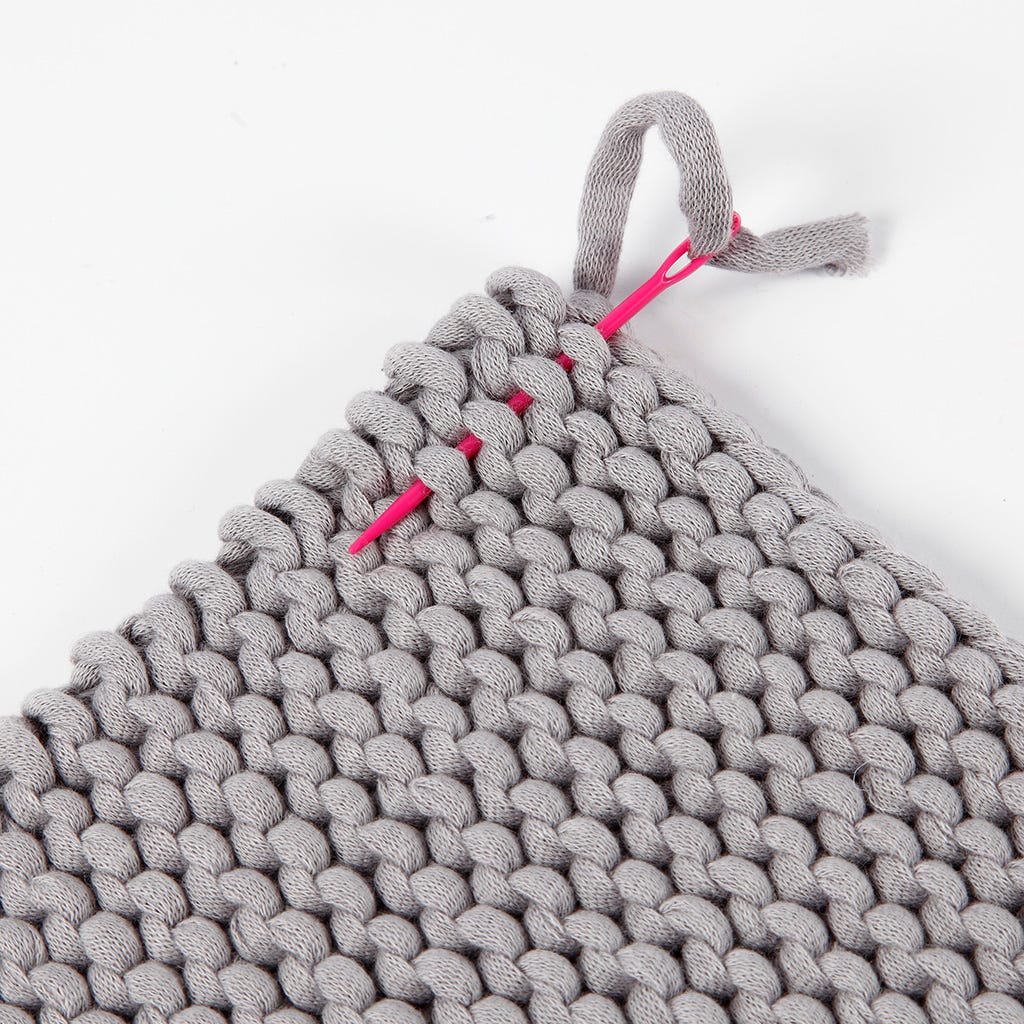 2
Cast on 24 stitches on No. 8 circular knitting needles and knit plain stitches on all rows (garter stitches) until the knitted piece measures 20 cm. Cast off and secure the ends on the back.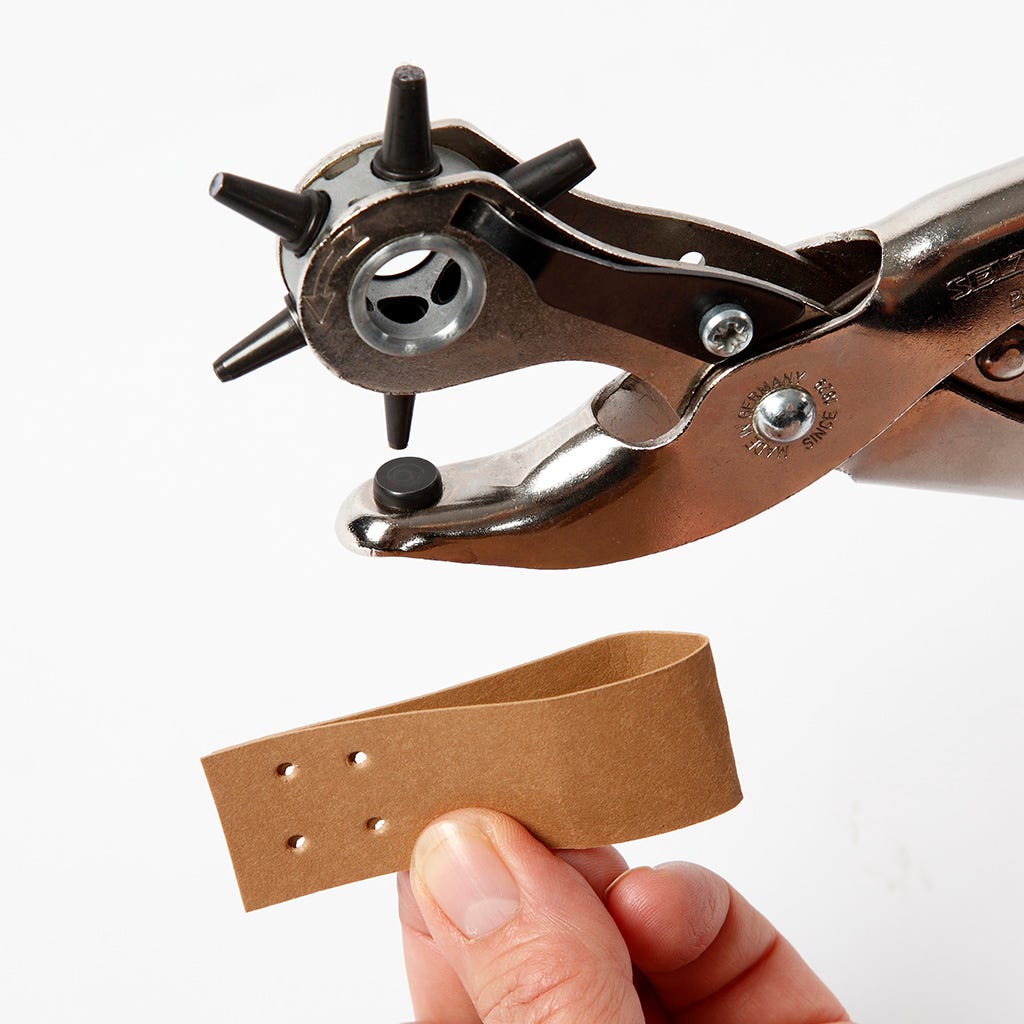 3
Faux leather paper strap (can be washed and is heat resistant): Cut a 2.5 cm wide x 13 cm long faux leather paper strip. Double over, and make four holes with hole punch pliers.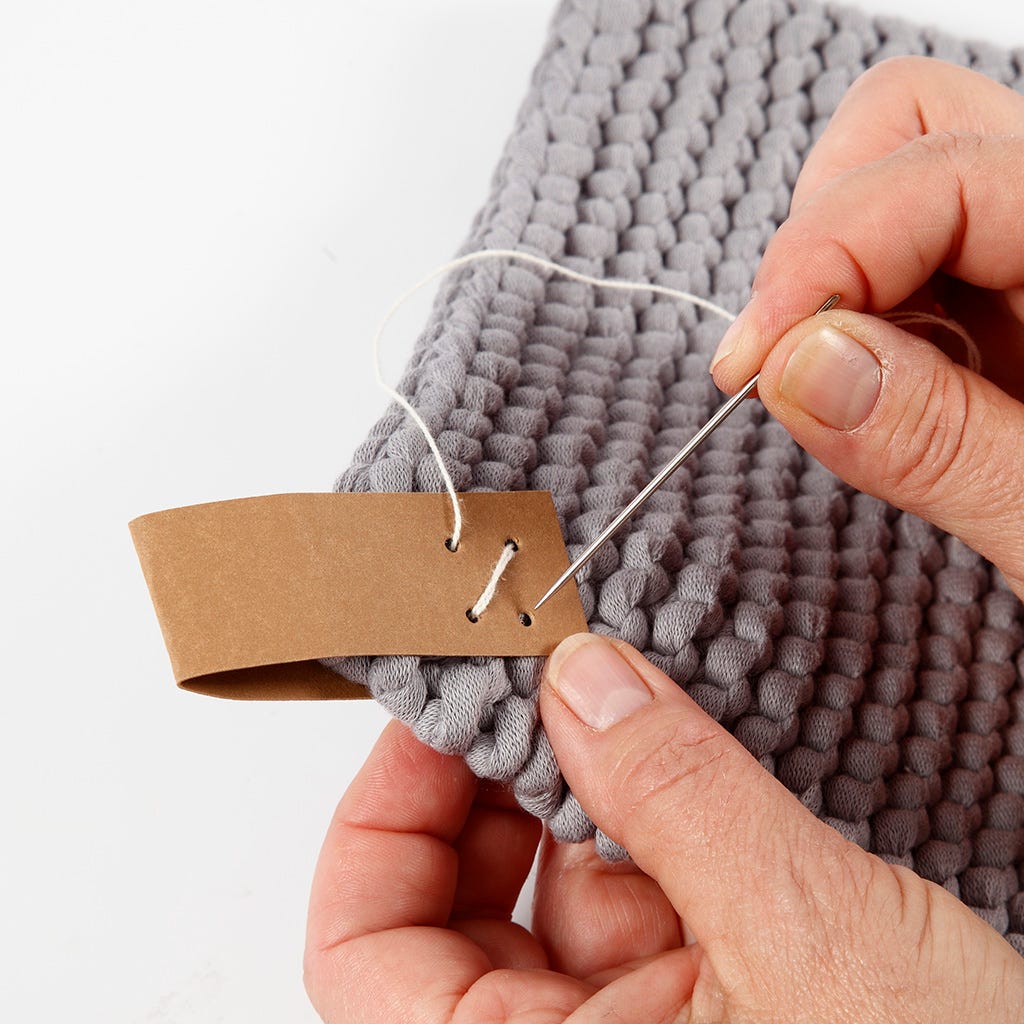 4
Sew on the strap with mercerised cotton yarn and secure the end by tying a knot underneath the strap.