A Post Card as a decorated Gift Tag
A Post Card as a decorated Gift Tag
This post card is made from a large gift tag. The front is decorated with Vivi Gade self-adhesive satin stickers in a vintage design. A decorative ribbon is tied onto the hole at the top. How to do it
1.
Decorate the front of the card with self-adhesive satin stickers.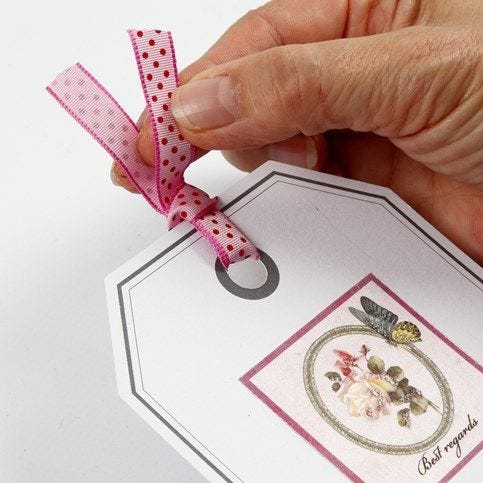 2.
Tie the decorative ribbon onto the hole.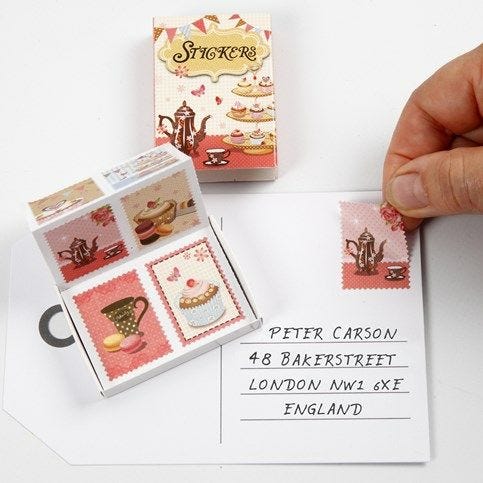 3.
Write the name and address of the recipient. Attach a postage stamp above if you wish to post the card. If not; decorate with a sticker.
Copyright © 2013-present Magento, Inc. All rights reserved.