A Portrait made with Watercolours and Drawing Gum
A Portrait made with Watercolours and Drawing Gum
These portraits on watercolour paper are drawn with a black permanent marker. Details and graphics are applied with drawing gum and then watercolours are painted on. When dry, the drawing gum coating is rubbed off and the portrait framed.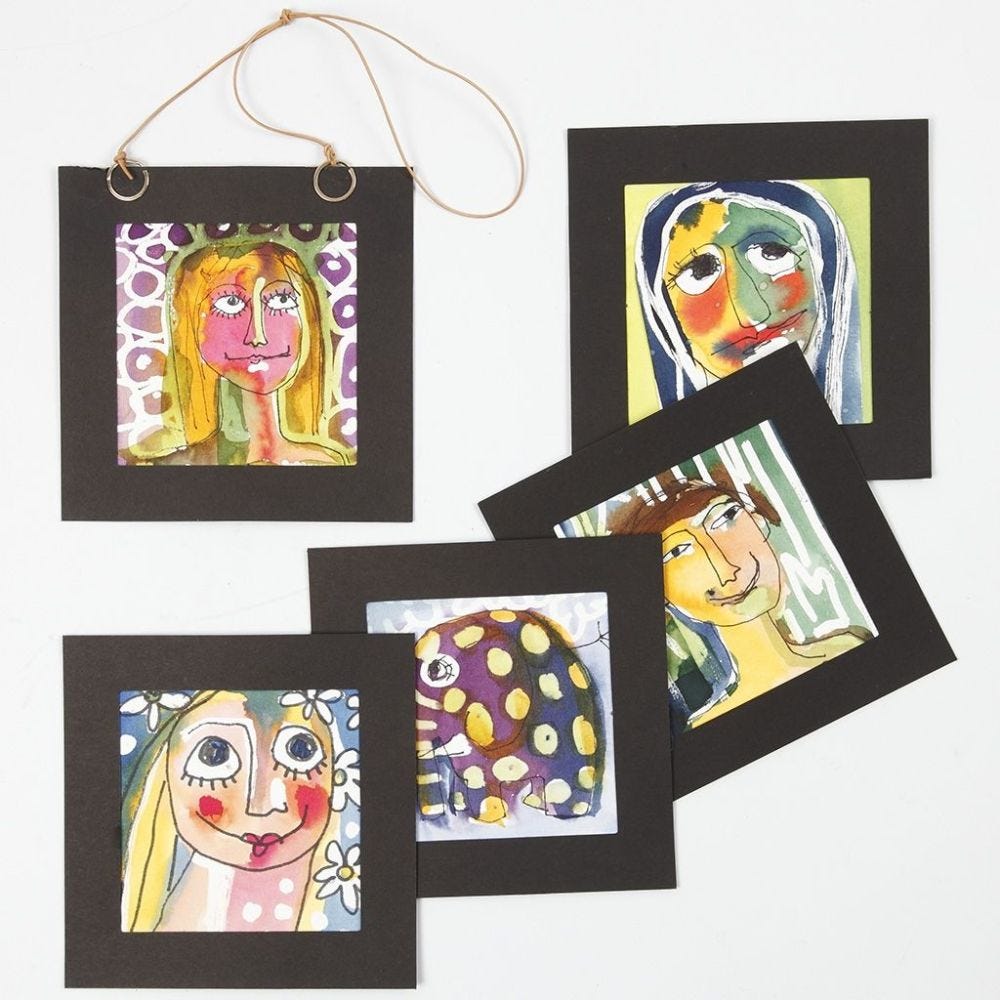 How to do it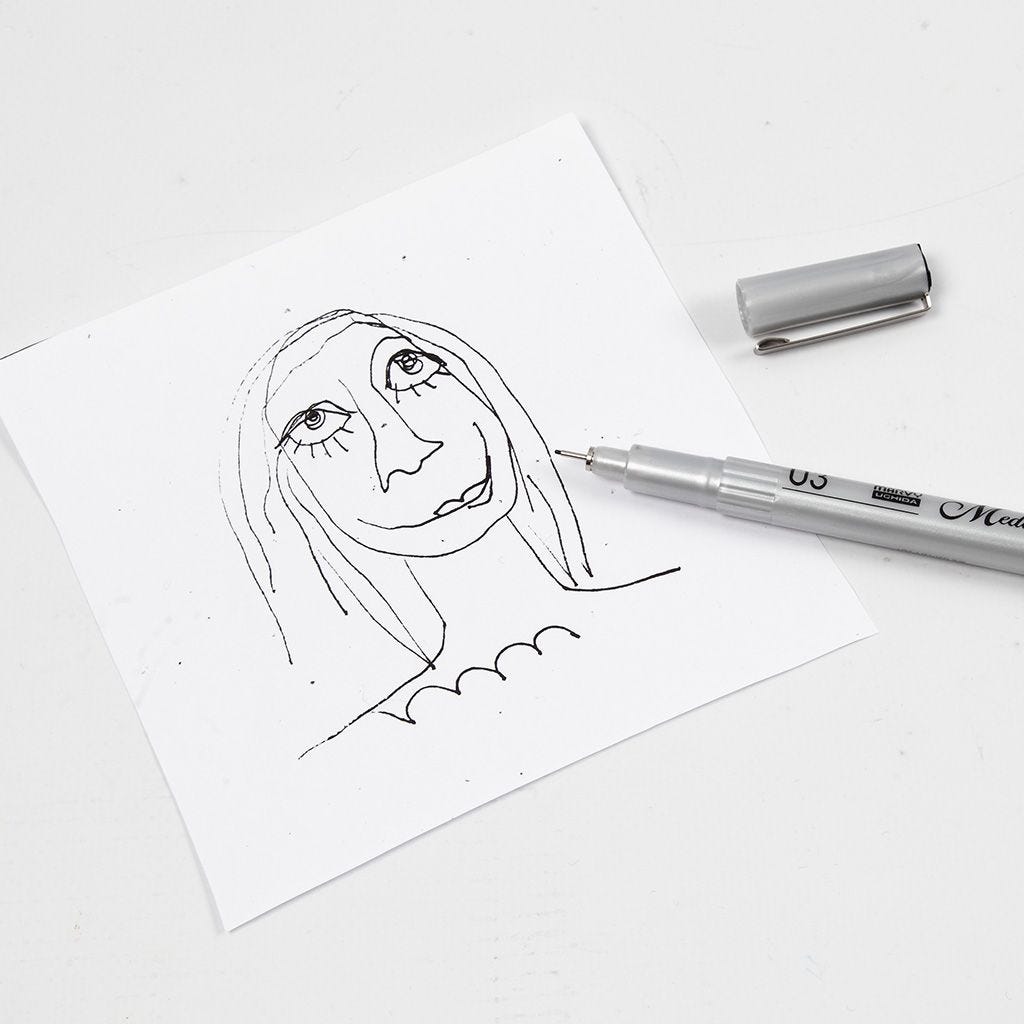 1
Draw a portrait on watercolour paper using a permanent marker.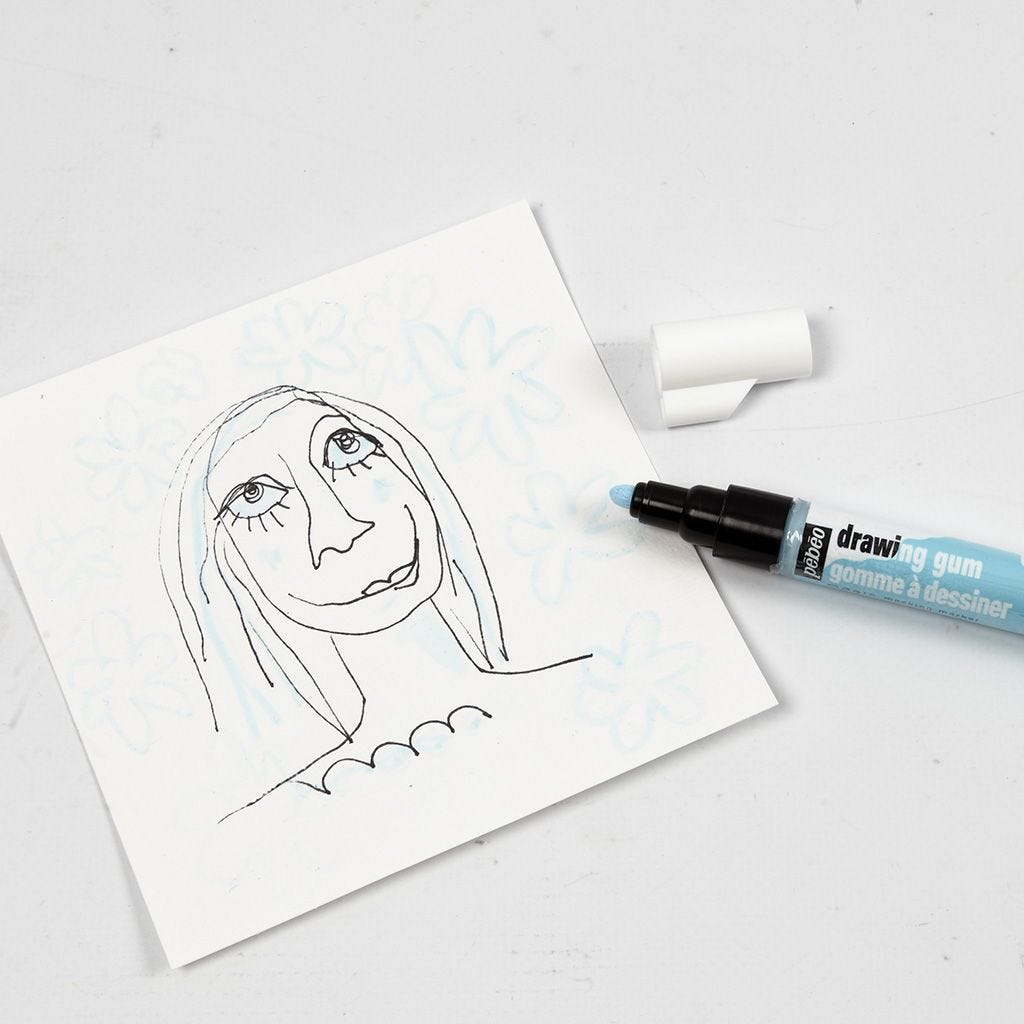 2
Draw details and graphics on the background using a drawing gum marker where you want the colour of the paper to show. Leave to dry.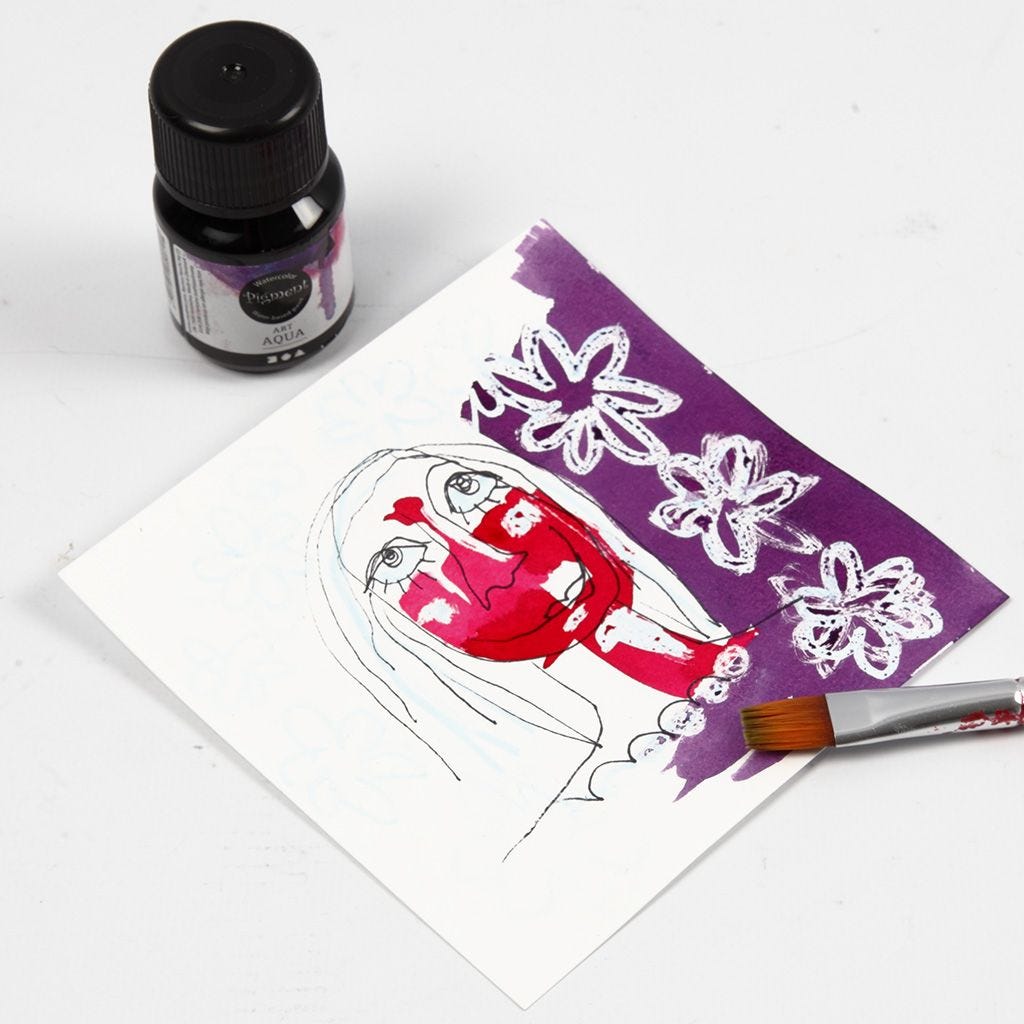 3
Paint with watercolours and leave to dry.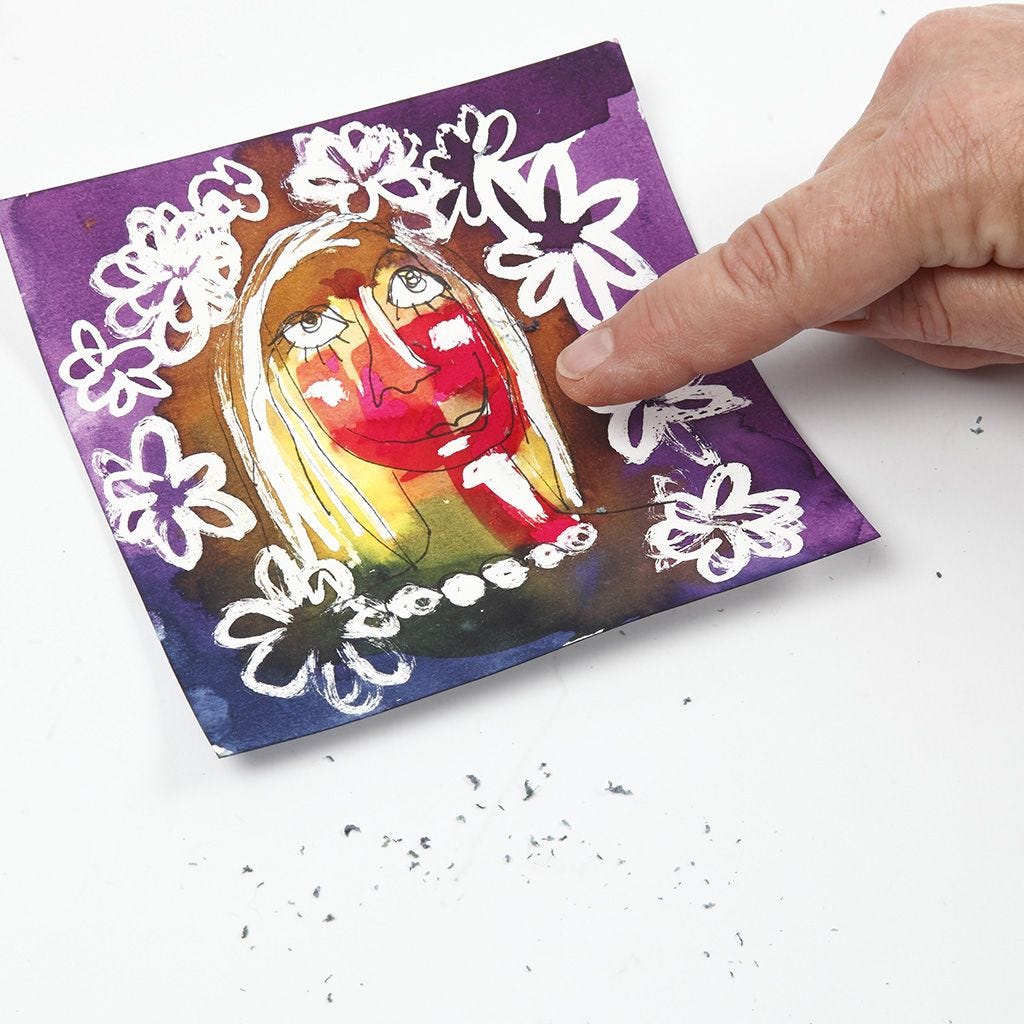 4
Use the tip of your finger to rub off the drawing gum coating.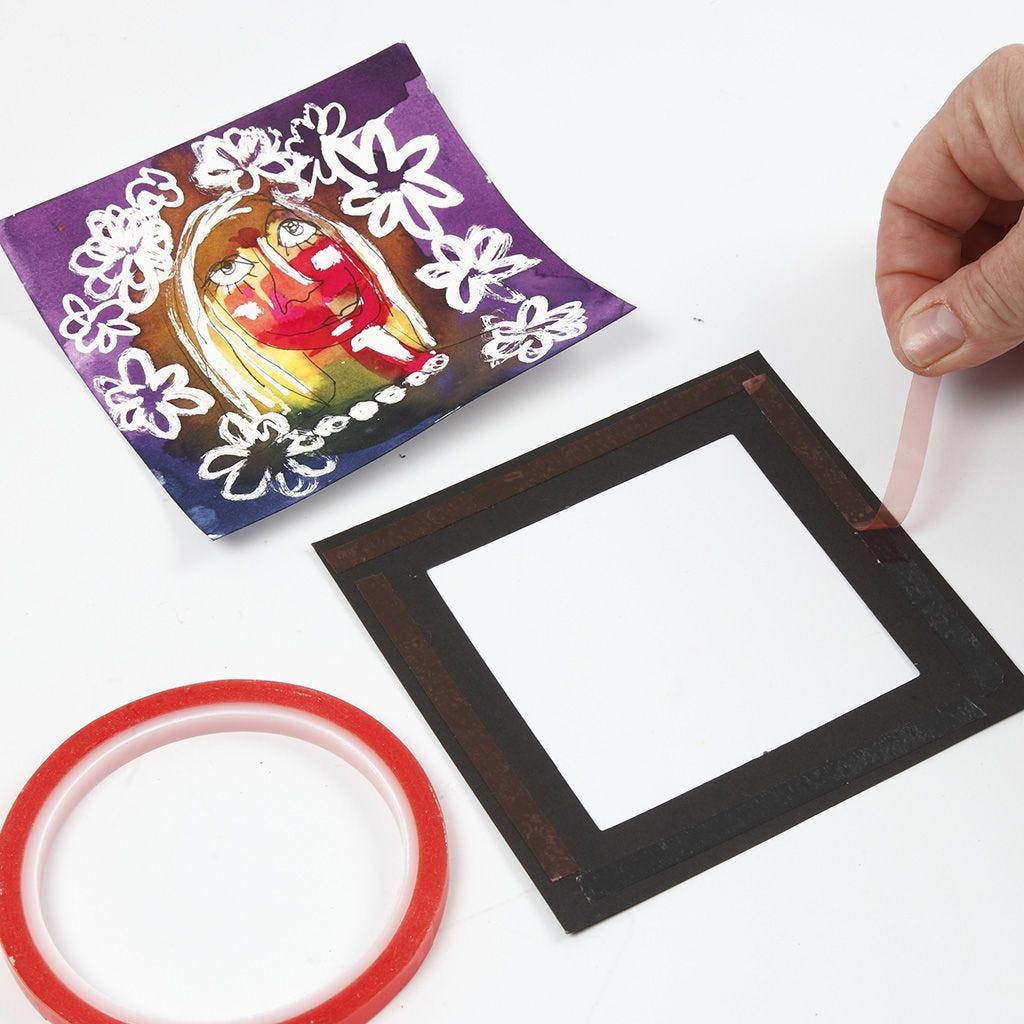 5
Mount the picture inside a passepartout frame using power tape.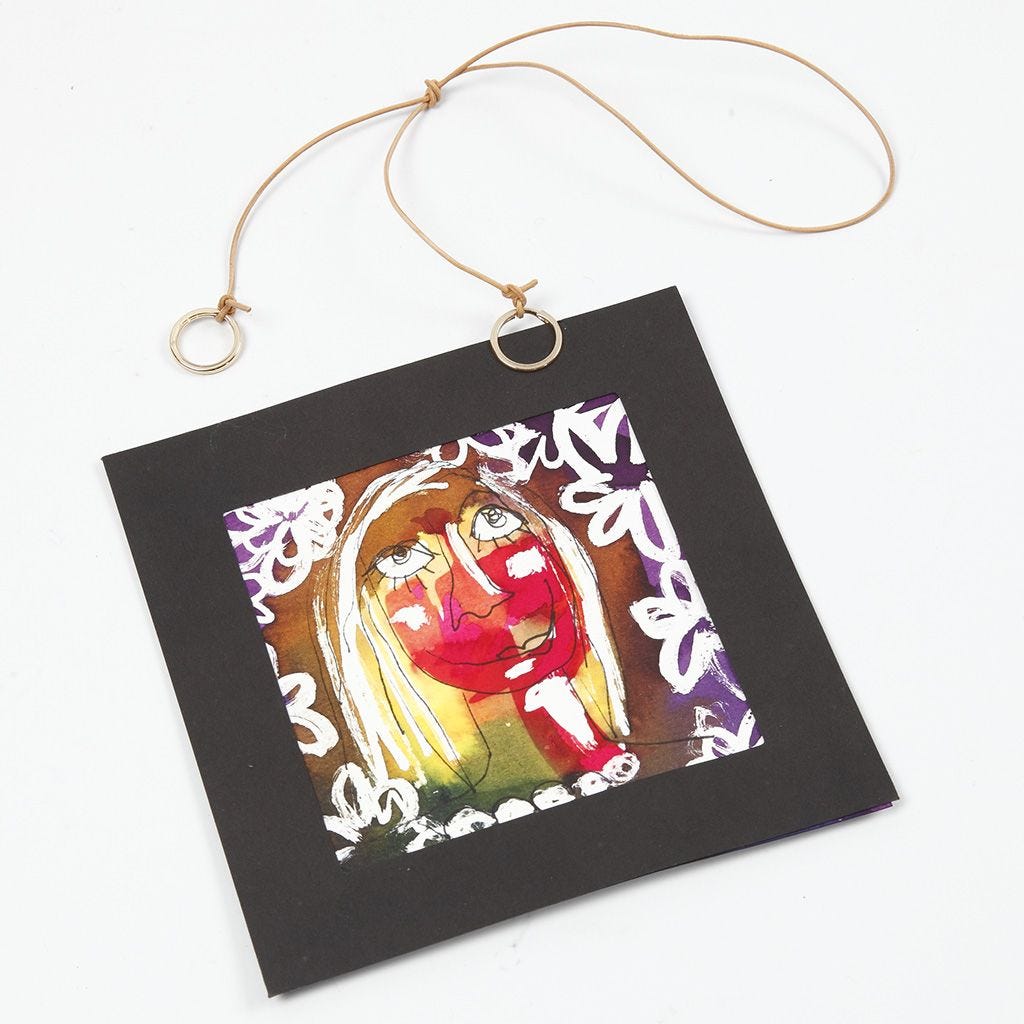 6
Hanging: Attach one or two split rings onto the frame and attach a piece of string to the split ring(s) for hanging.