A Pom-Pom Pixie with Silk Clay and Pipe Cleaners with Beads
This pixie's body, arms and legs are made from acrylic yarn on a pom-pom maker and pipe cleaners. The hands and feet are modelled from Silk Clay which is also used for covering a small polystyrene ball for the head. Beads are threaded onto pipe cleaner legs and all limbs are bent, enabling the pixie to sit. This pixie is holding a pipe cleaner heart in his hands.
How to do it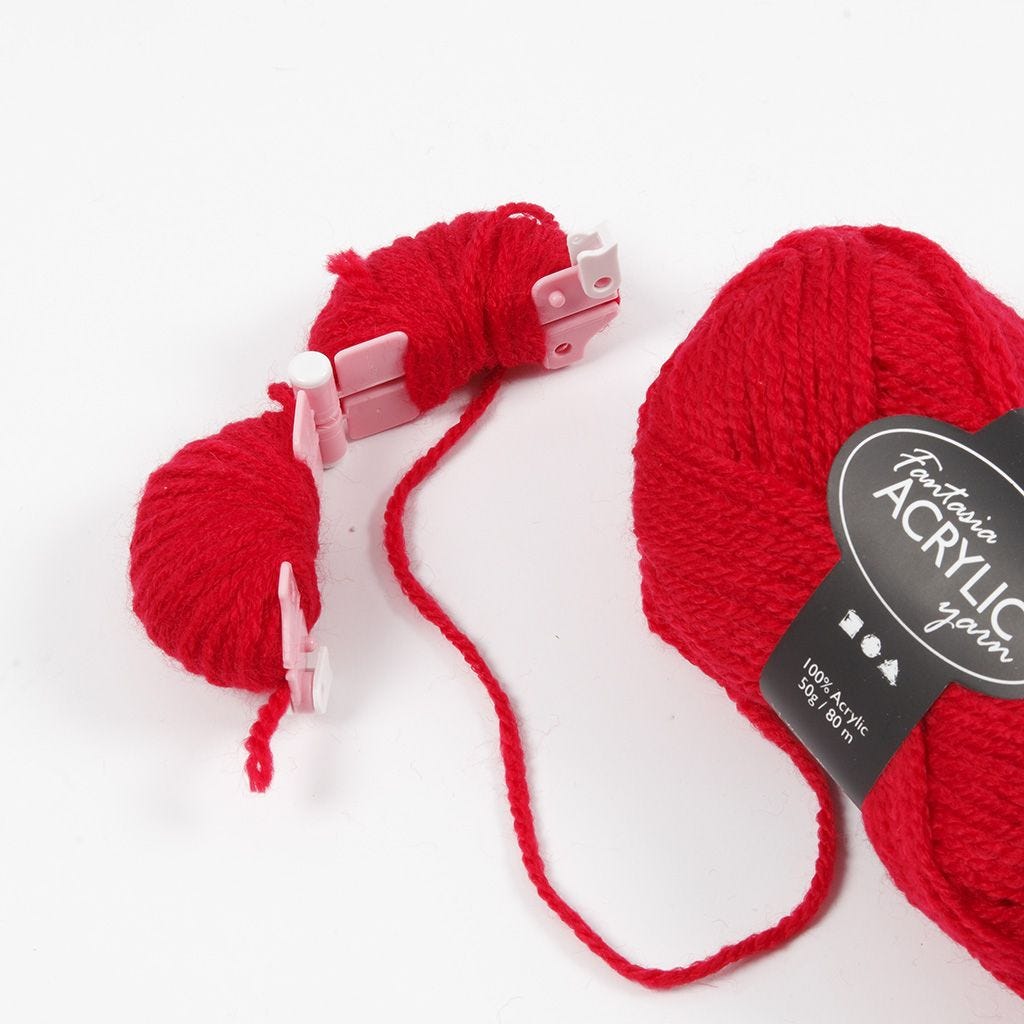 1
Open a pom-pom maker and wind the acrylic yarn several times around each part of the two-part pom-pom maker as illustrated.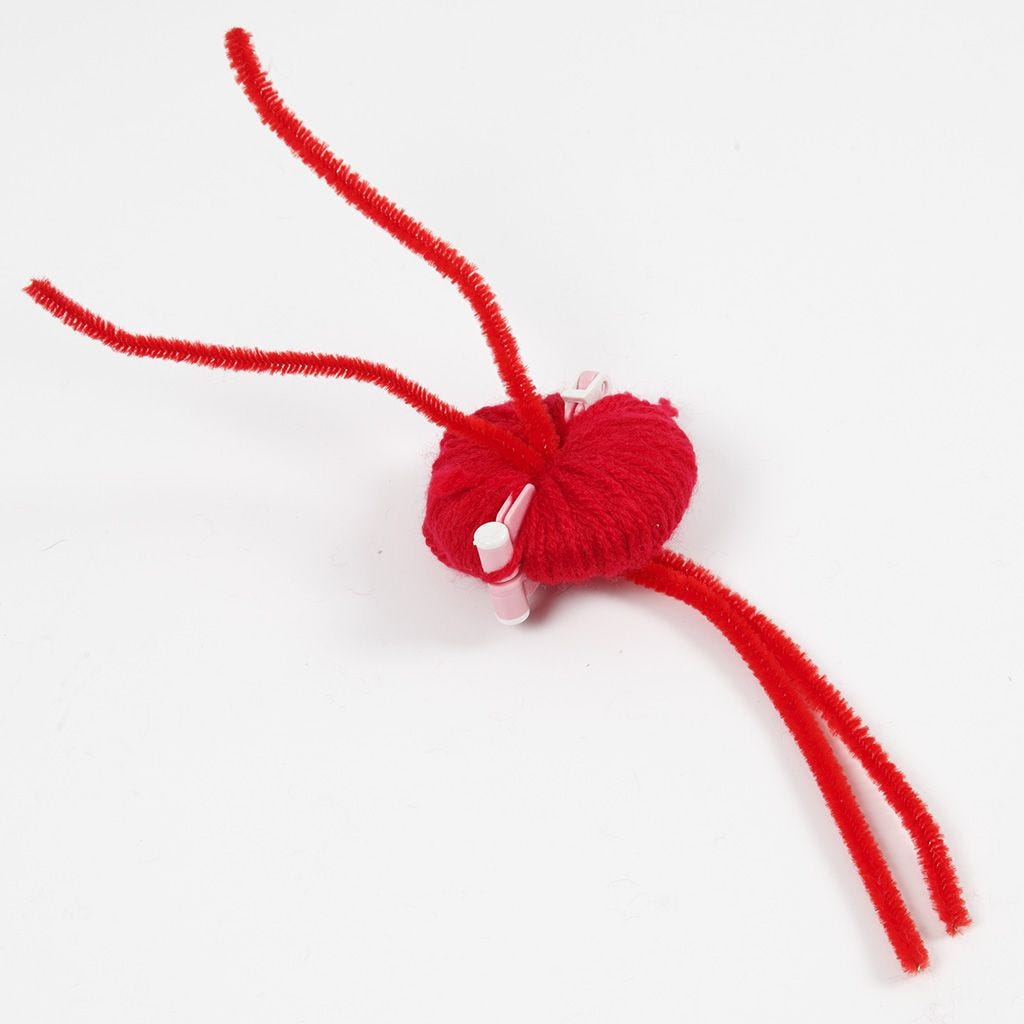 2
Close the pom-pom maker around two pipe cleaners.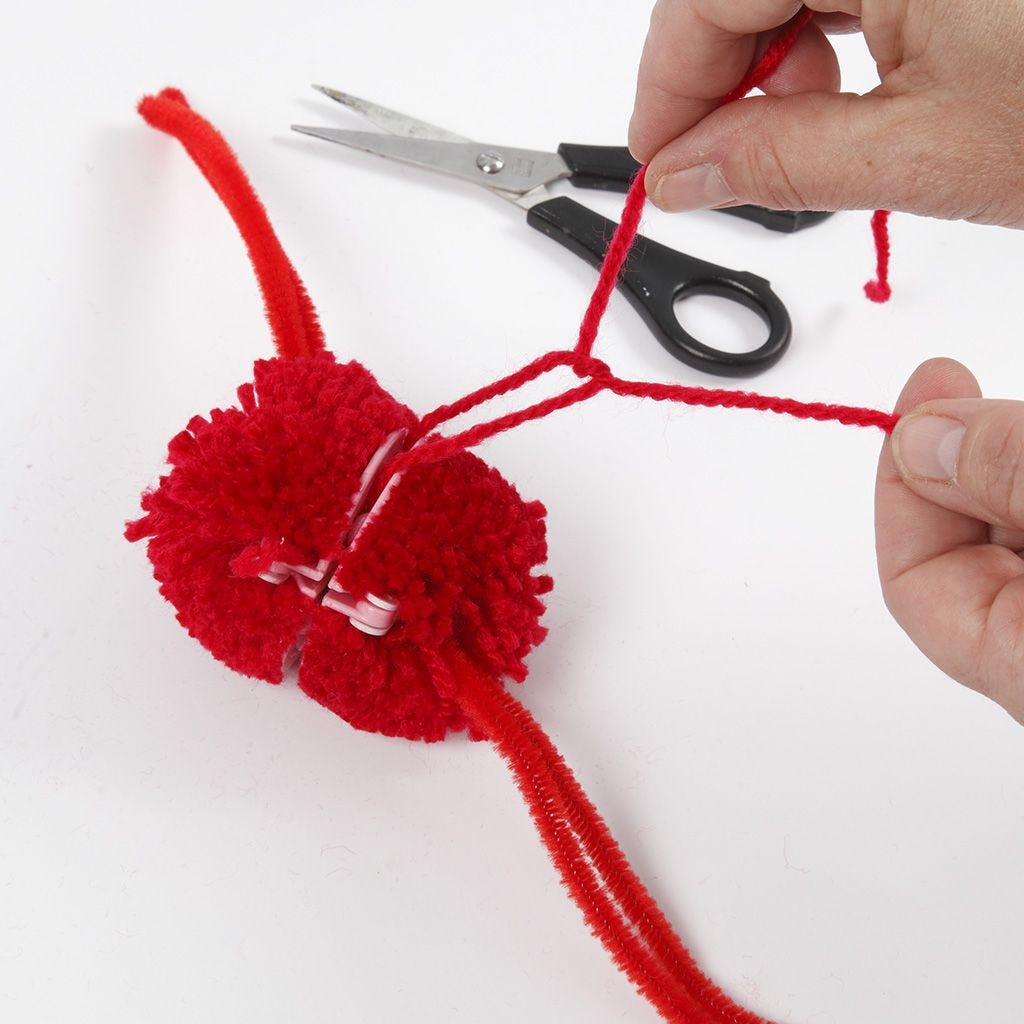 3
Cut open the yarn along the groove between the two discs. Tie a piece of yarn in the groove a couple of times and then tighten. Finish with a double knot.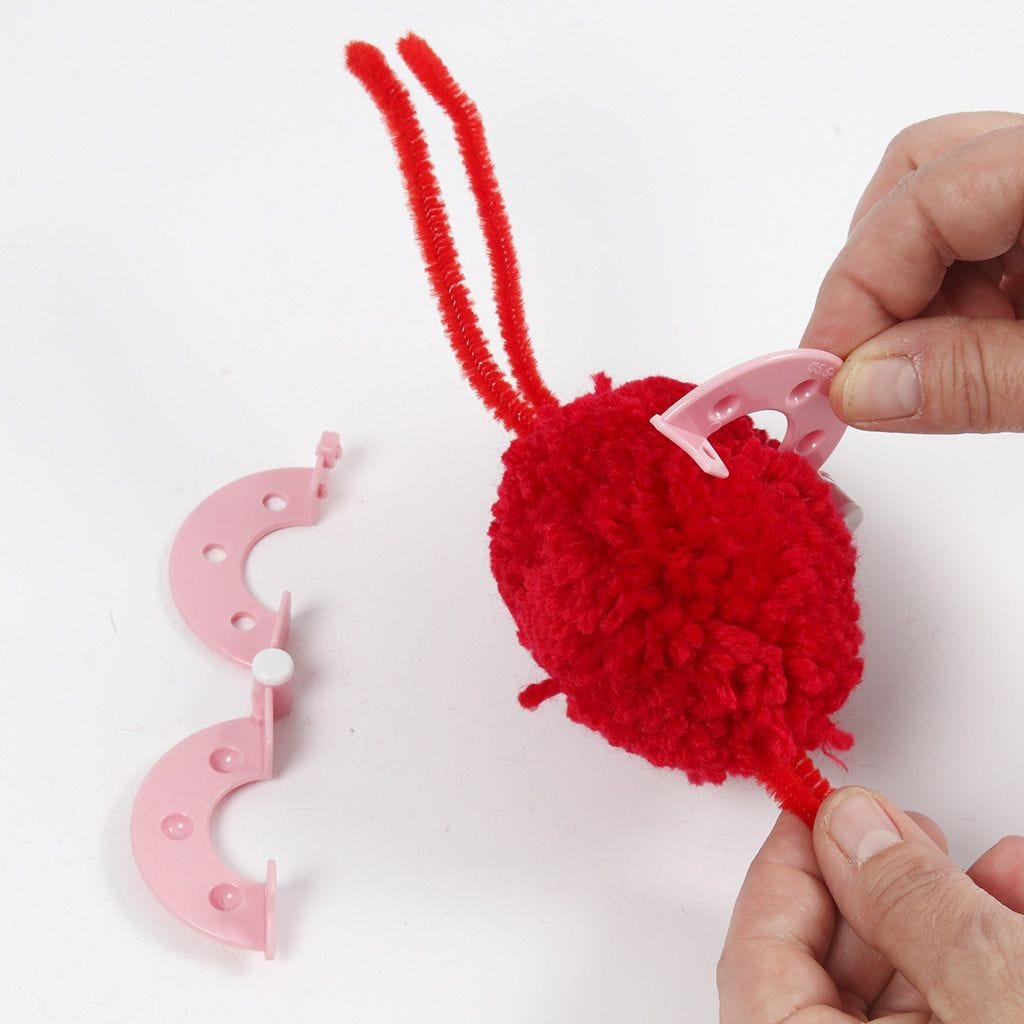 4
Remove the pom-pom maker and trim the pom-pom with a pair of scissors.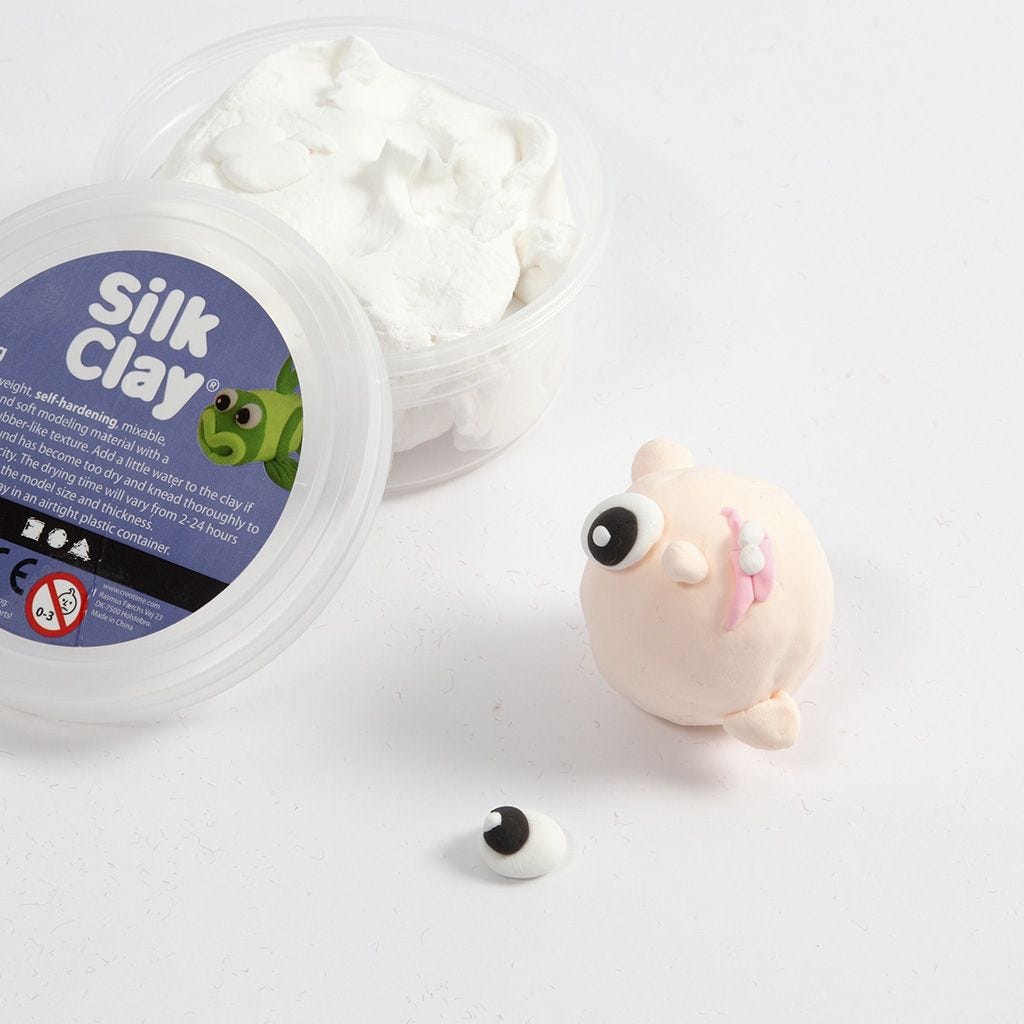 5
Head: Cover a polystyrene ball with Silk Clay and make Silk Clay ears, eyes, nose and mouth.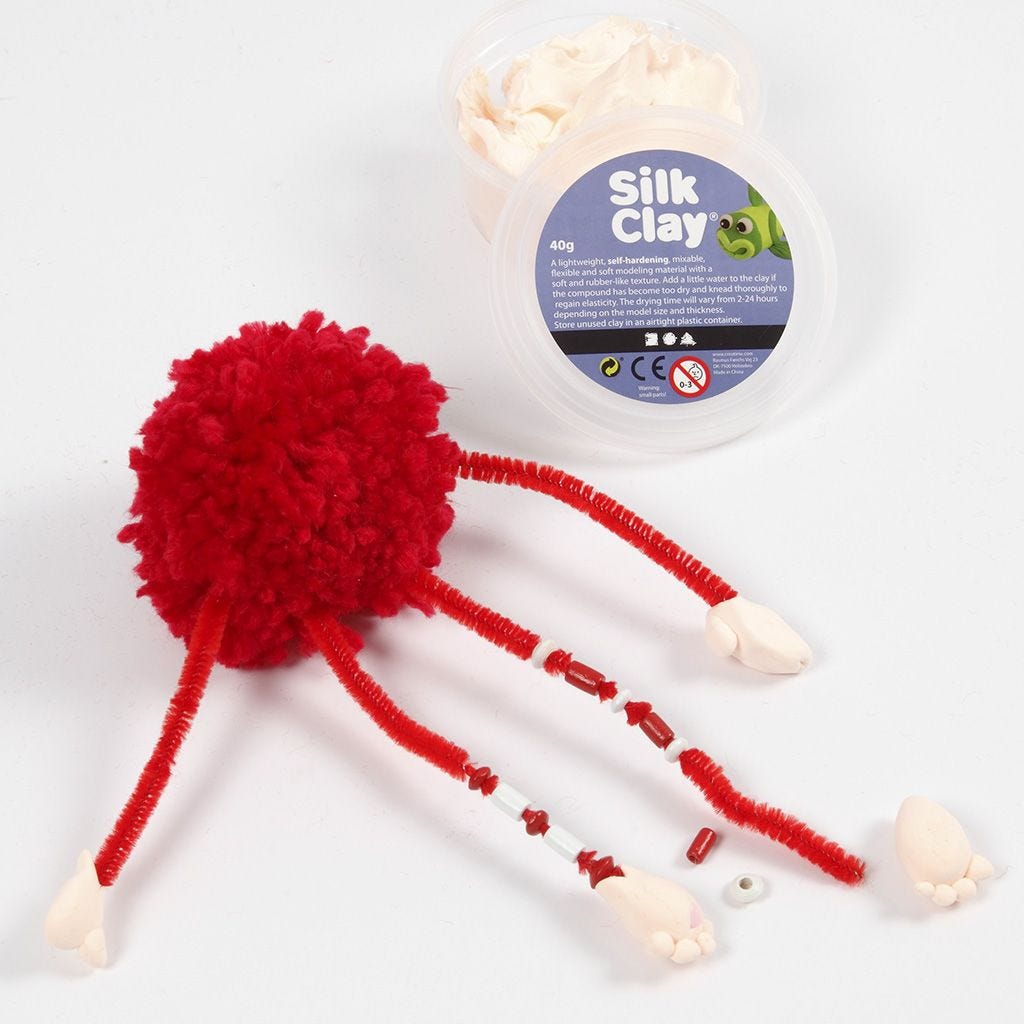 6
Decorate two of the four pipe cleaner with beads. Model hands and feet from Silk Clay which are pressed onto the pipe cleaners as illustrated.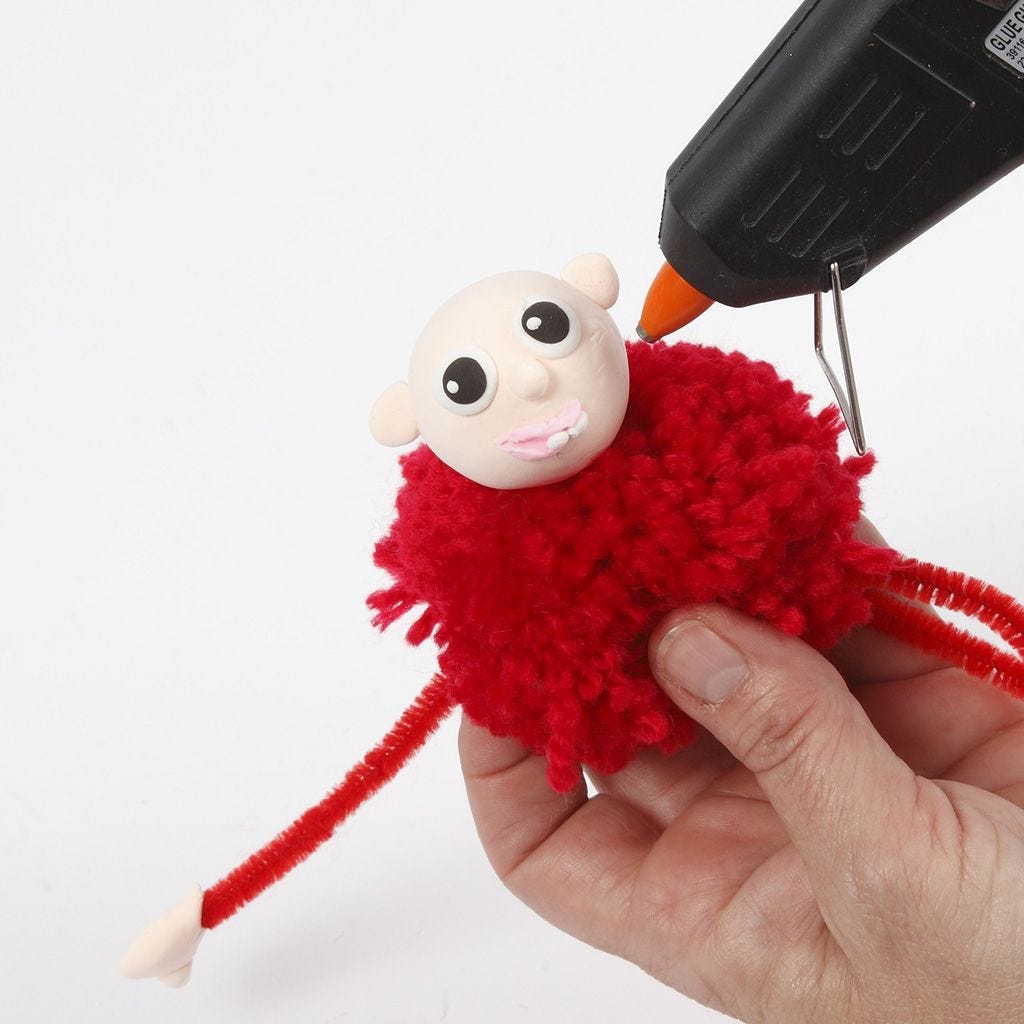 7
Glue the head onto the pom-pom using a glue gun.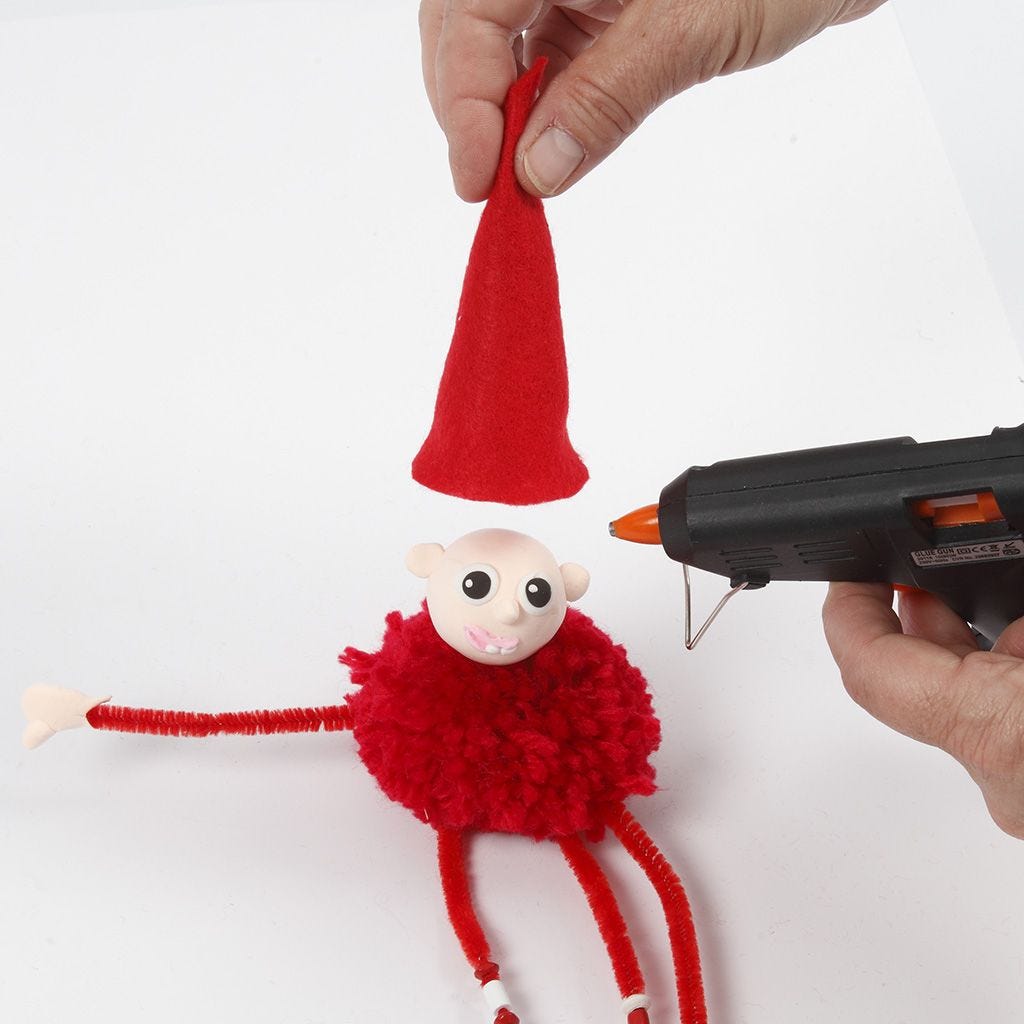 8
Hat: Print and cut out the template which is available as a separate PDF file for this idea and copy the template onto a piece of felt. Cut out and assemble the hat either by sewing with tacking stitches or by glueing. Glue the finished hat onto the head. A TIP: Attach a piece of string onto the hat for hanging the figure.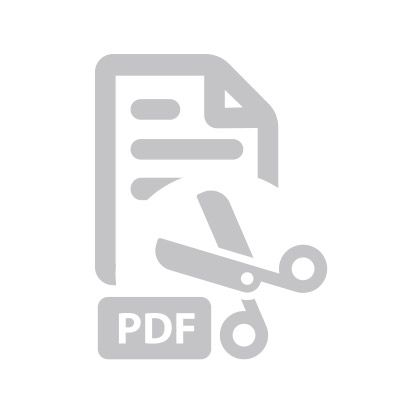 Attached file:
Download
I'm shopping as
b2c incl. tax
b2b excl. tax
b2g excl. tax
Go back
I'm shopping as
Continue as guest
Copyright © 2013-present Magento, Inc. All rights reserved.