A Polystyrene Egg with Needle Felted Carded Wool
This polystyrene egg is needle felted with carded wool in a simple pattern. A hanging is made from mercerised cotton yarn and a wooden bead.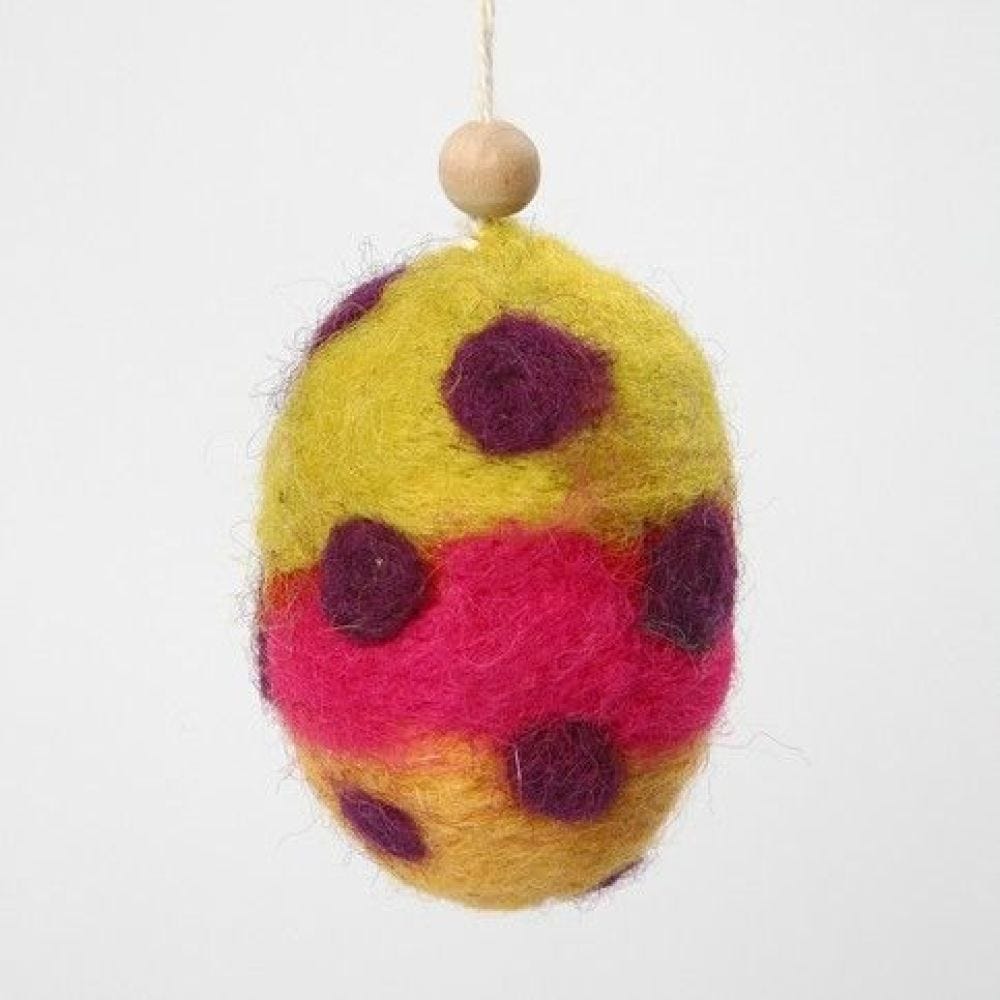 How to do it
1.
Use the felting needle to needle felt the carded wool onto the polystyrene egg by placing the wool on the egg and pushing the felting needle up and down until the carded wool is felted in place securely onto the egg.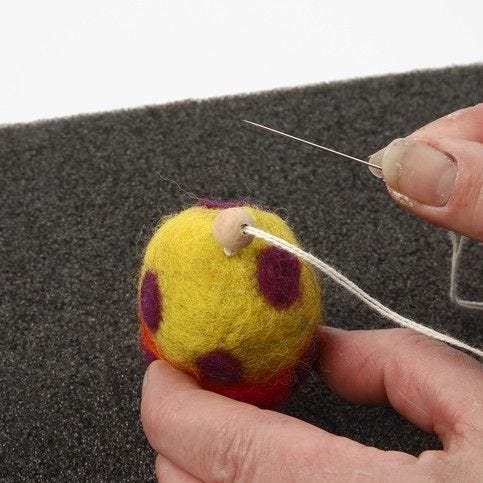 2.
Finally attach the piece of mercerised cotton yarn and the wooden bead for hanging.