A polystyrene ball decorated with Sticky Base and sequins
A polystyrene ball decorated with Sticky Base and sequins
Make your own Christmas baubles covered with shiny sequins which are attached onto a polystyrene using Sticky Base.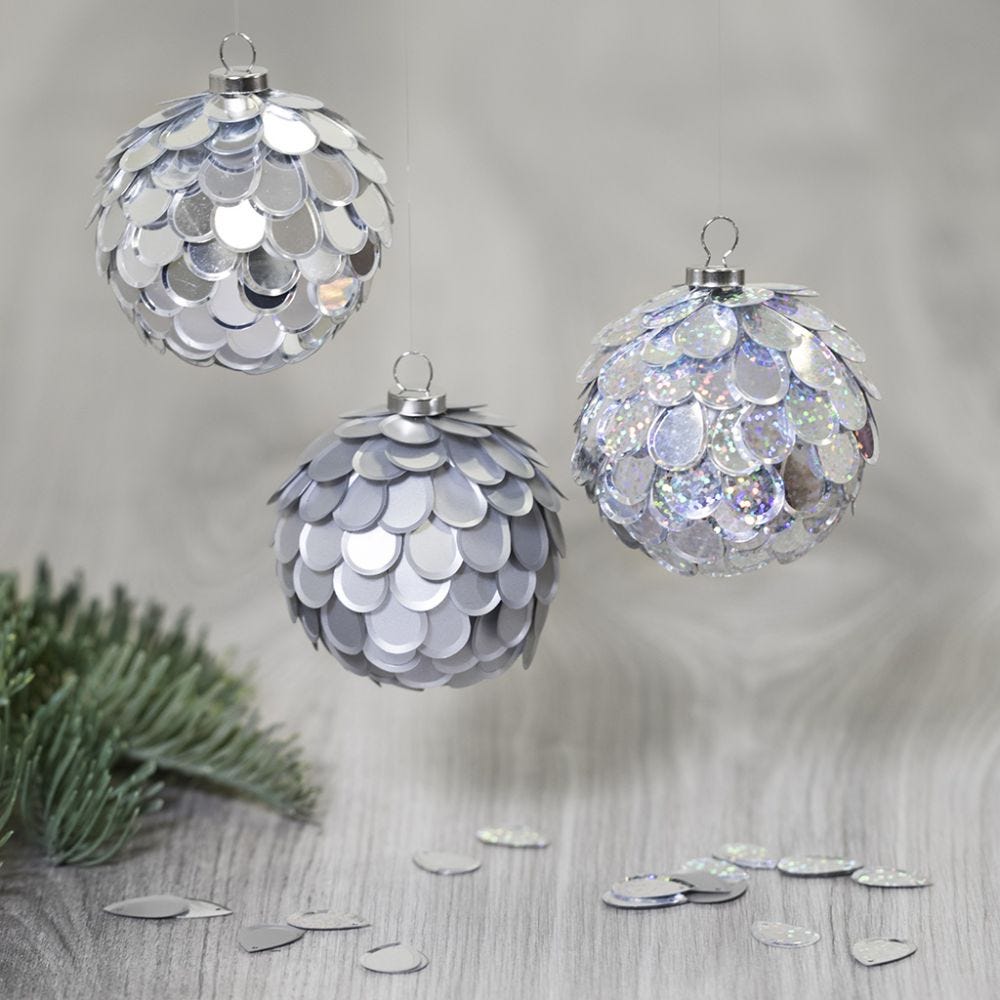 How to do it
1
Attach Sticky Base onto your chosen area of the polystyrene ball which you want to cover with sequins. A tip: Apply Sticky Base as you go around the ball in order to avoid the Sticky Base drying too quickly.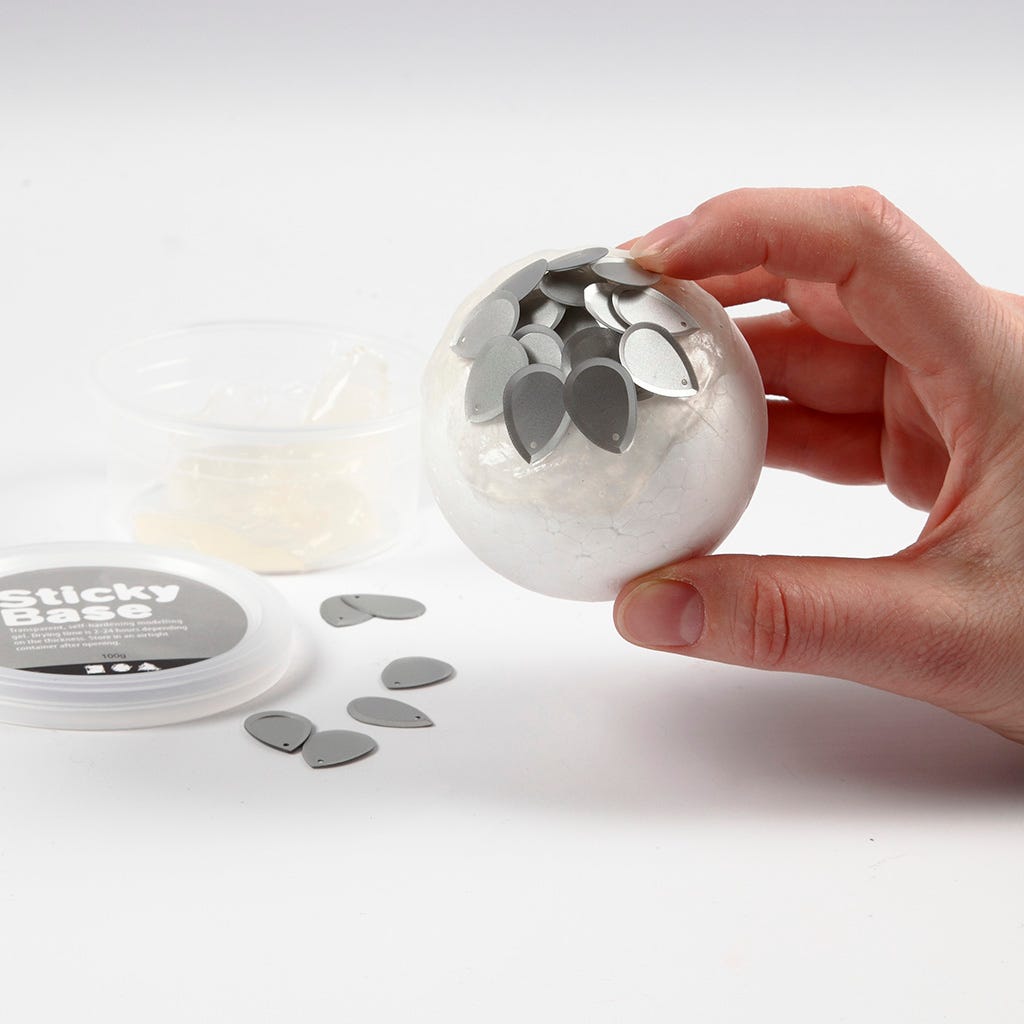 2
Attach one sequin at the bottom of the polystyrene ball and make a circle around it with more sequins as shown in the photo. Continue attaching the sequins onto the ball in circles until the ball is covered completely.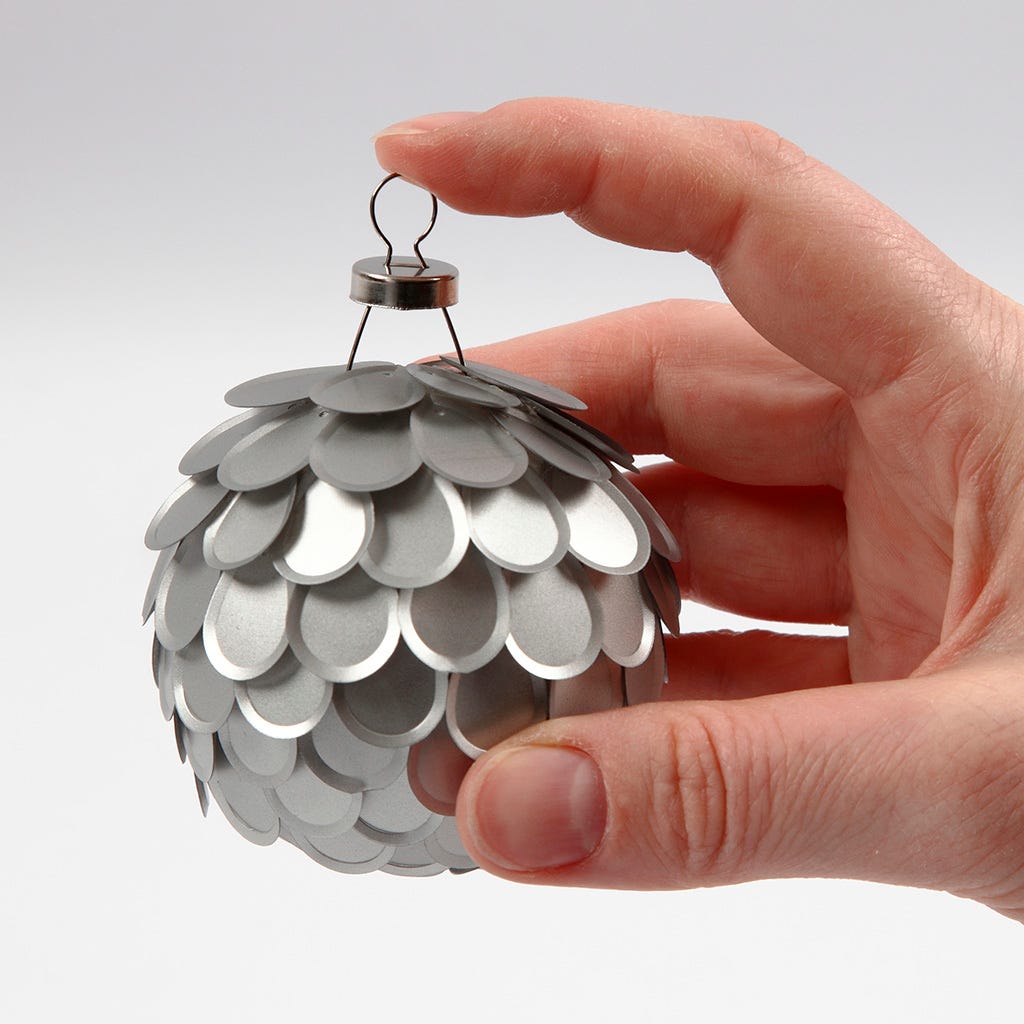 3
Fit a metal hanger by pushing it into the top of the polystyrene ball.
Copyright © 2013-present Magento, Inc. All rights reserved.