A Place Card decorated with a 3D Effect Card Flower
A Place Card decorated with a 3D Effect Card Flower
Decorate this place card with a 3D effect card flower and a self-adhesive rhinestone.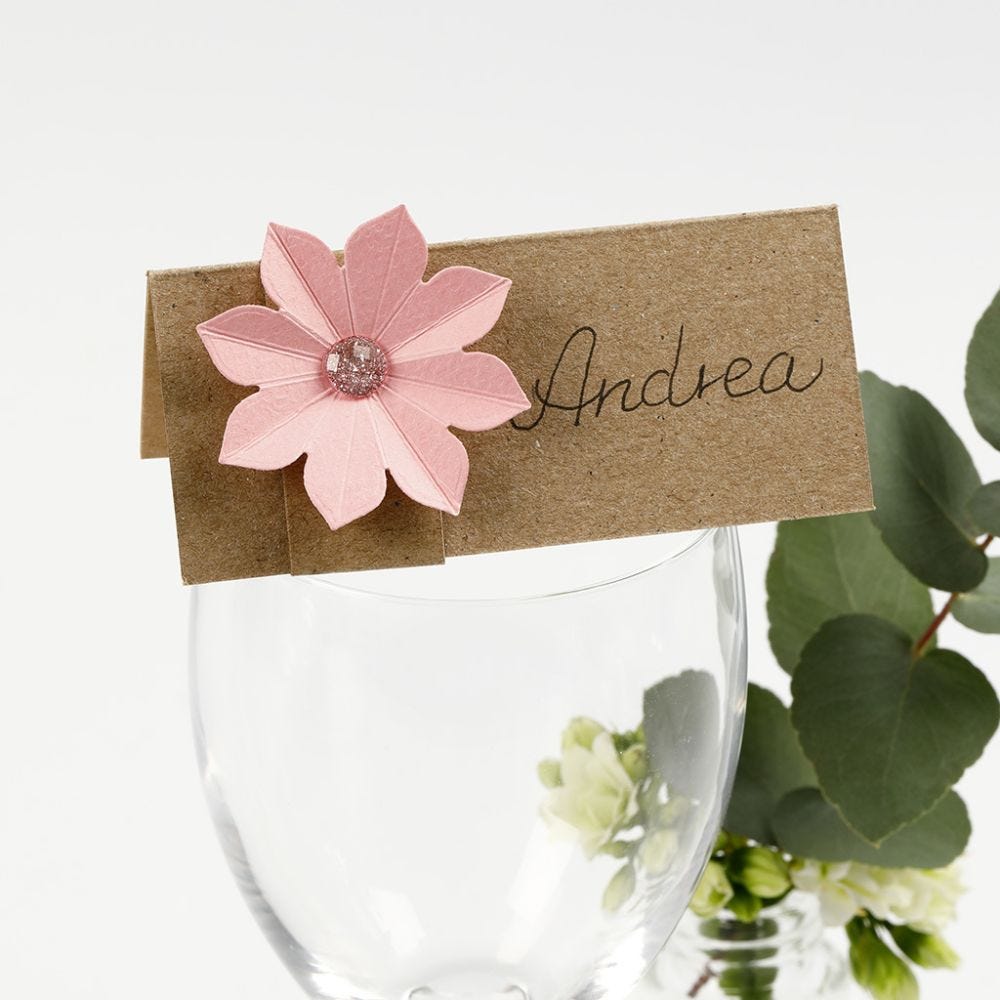 How to do it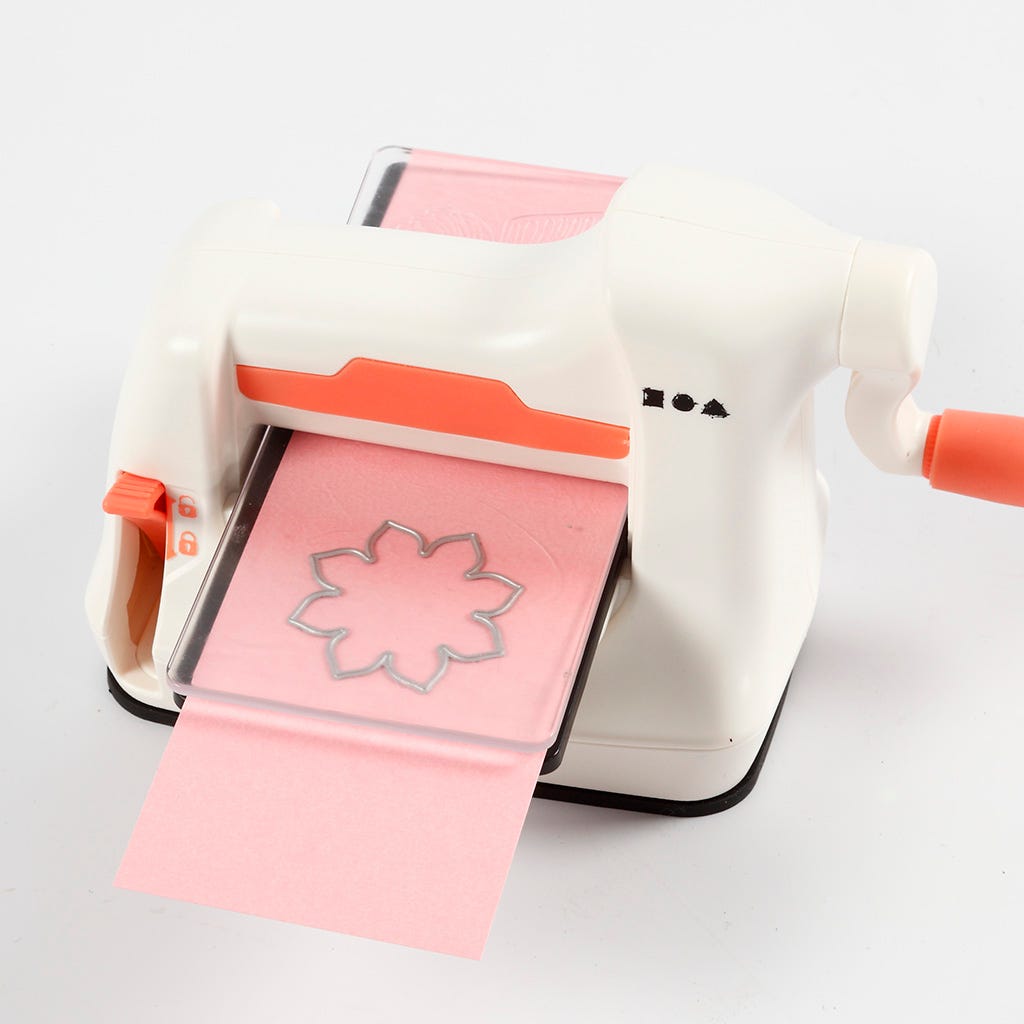 1
Punch out a card flower.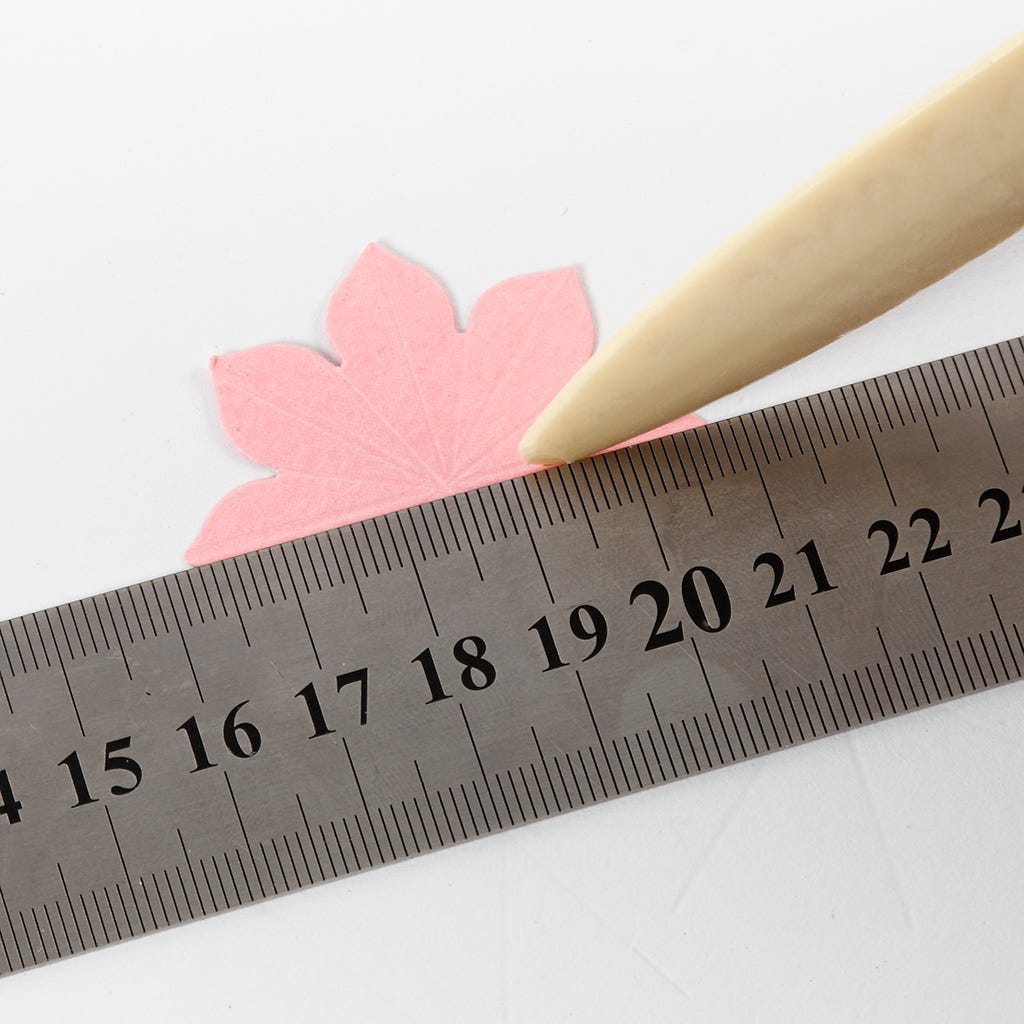 2
Score along the middle of the petals using a bone folder and between the petals. Slightly fold the flower to give it a 3D effect.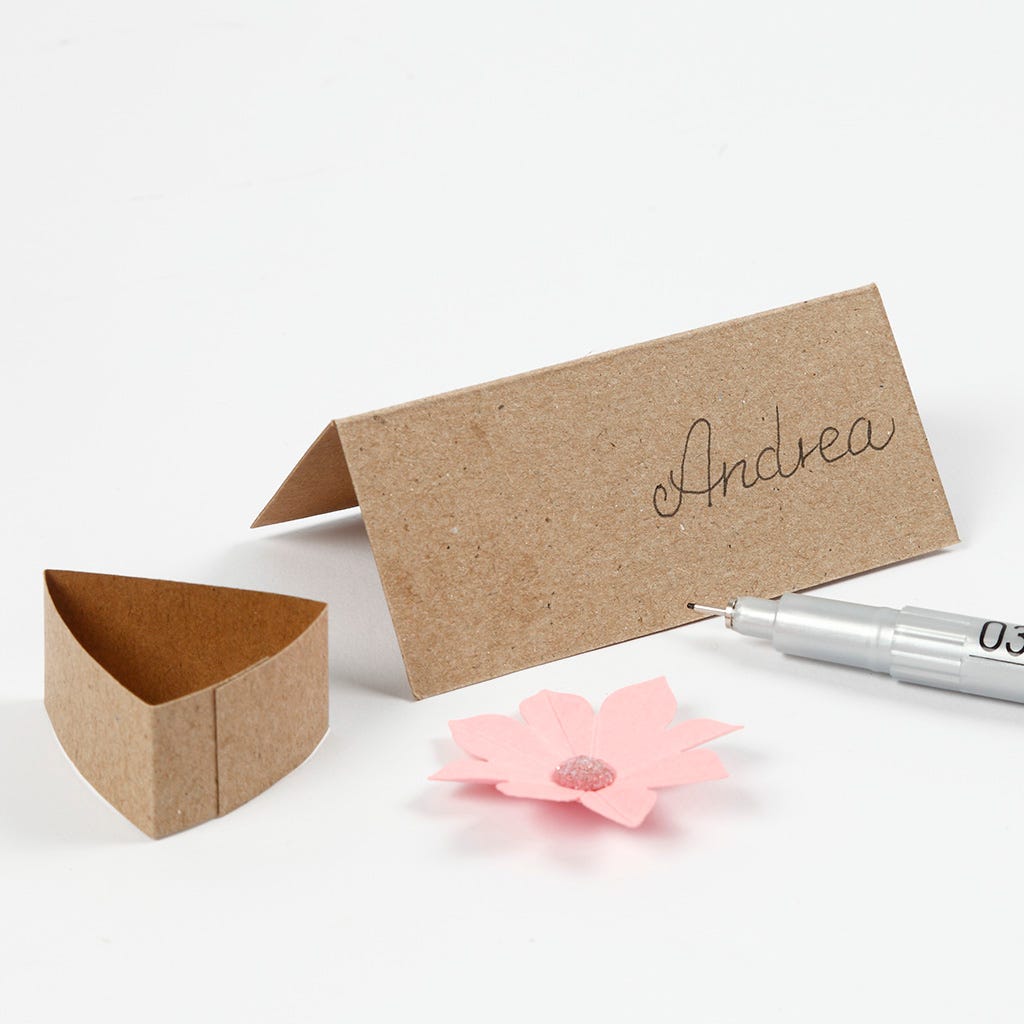 3
Write a name on the place card. Cut a suitable piece of paper for a paper band and secure with double-sided adhesive tape. Decorate the card flower with a rhinestone and attach it onto the paper band with double-sided adhesive tape. Slide the paper band onto the place card.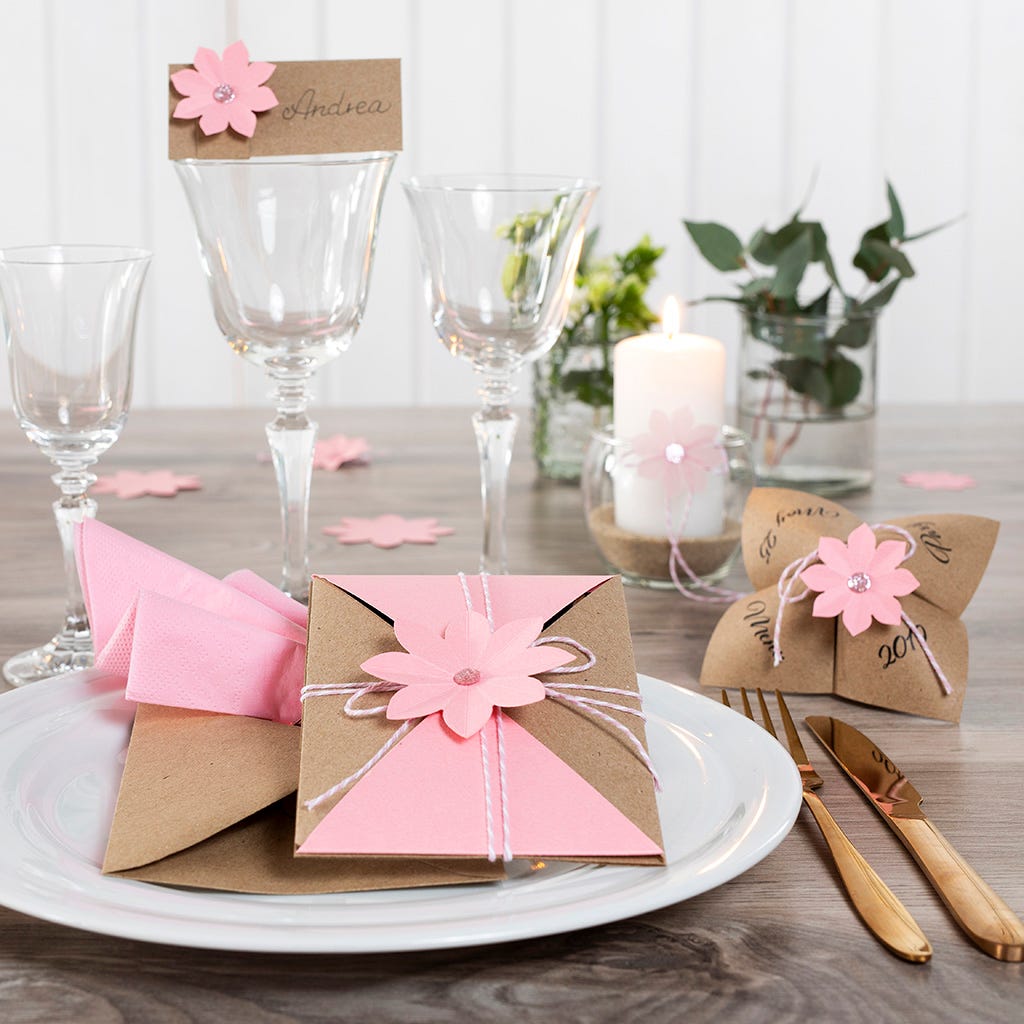 4
See our matching ideas: Invitation 15339 Menu card 15392