A Pixie made from a painted and decorated Cone
A Pixie made from a painted and decorated Cone
These pixies are made from a papier-mâché cone which is painted and divided into sections (body, head and hat). The eyes are drawn on, the hands, nose, hat rim and tassel are modelled from Silk Clay which is then pushed onto the cone. How to do it
1
Divide the papier-mâché cone into sections. From the bottom; the body/clothes, then the head and finally the hat. Paint with A-Color acrylic paint in your chosen colours and leave to dry.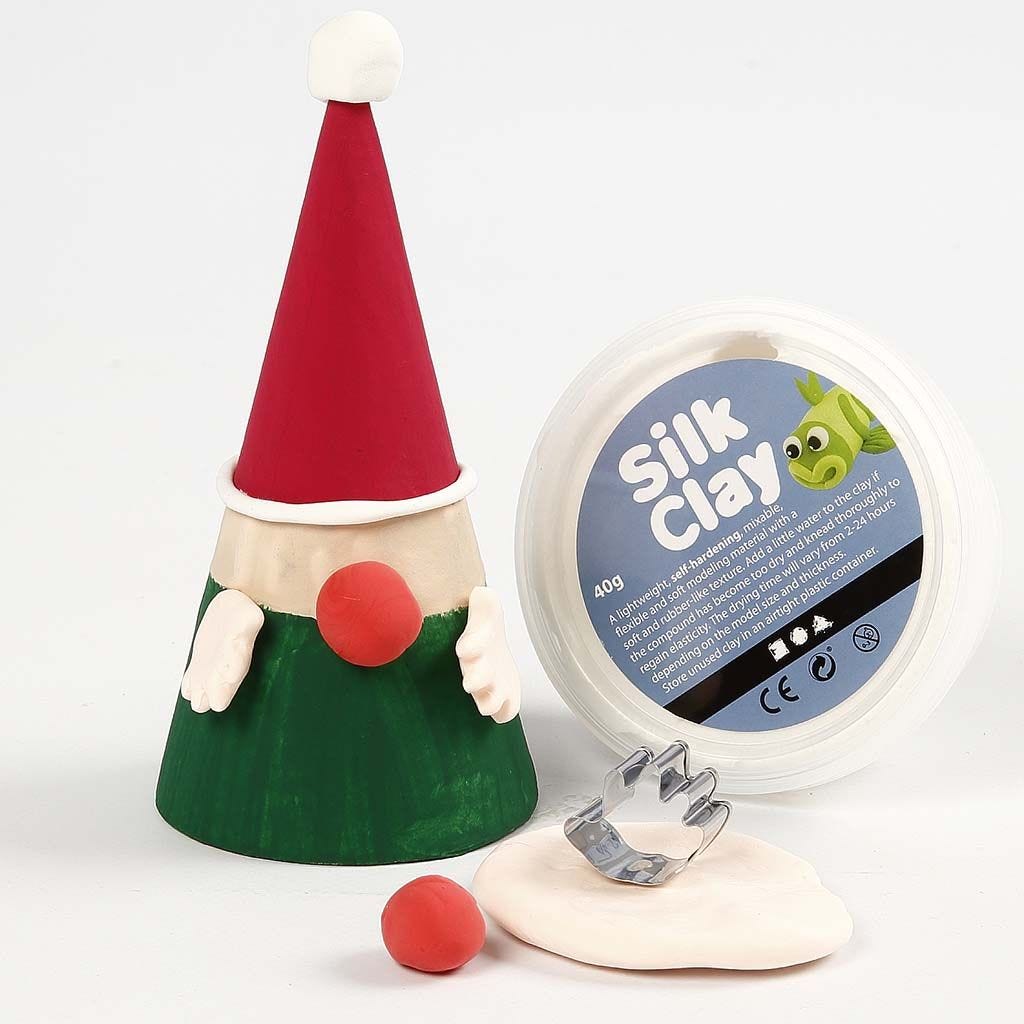 2
Roll out the Silk Clay until it is flat and cut out two hands with a shape cutter. Roll two balls; one for the nose and one for the tassel. Make the rim of the hat from a rolled out Silk Clay sausage. Push all the parts onto the cone.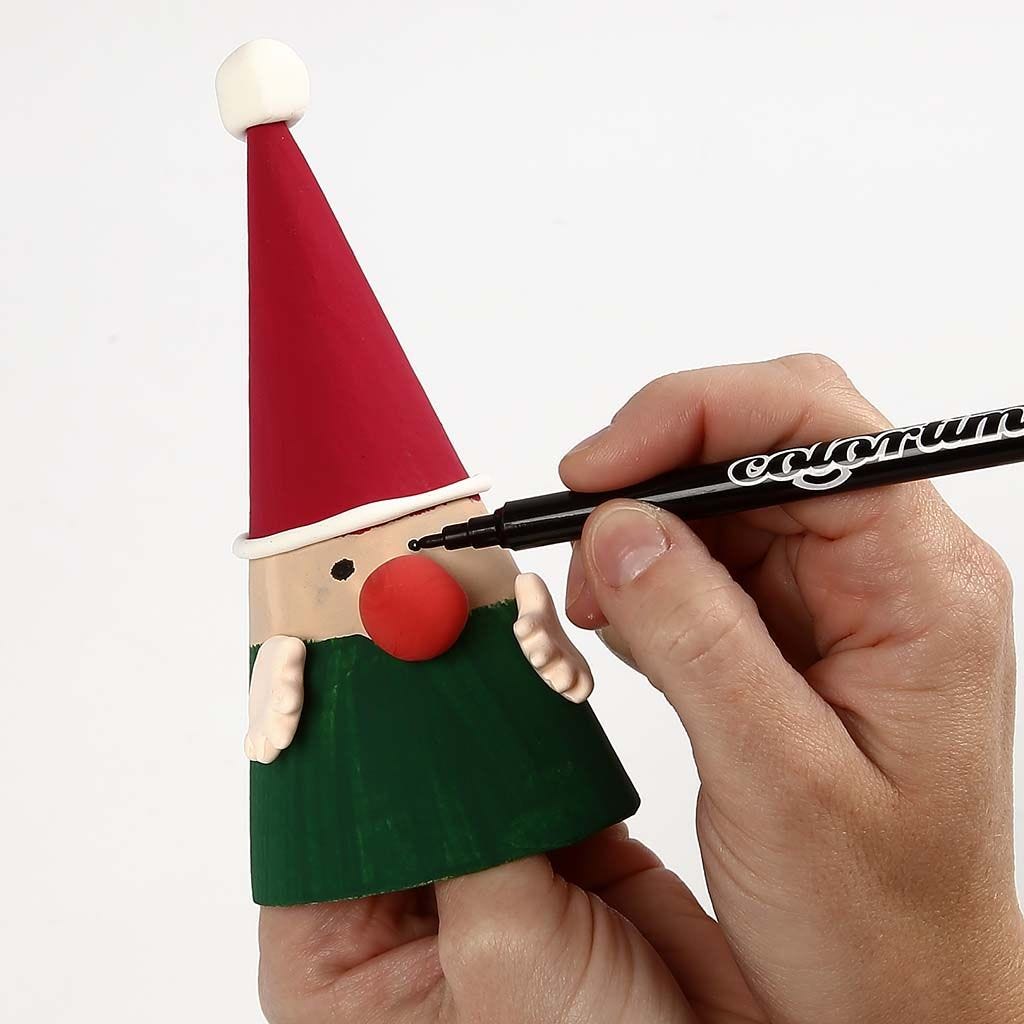 3
Attach a heart-shaped rhinestone using Clear Multi Glue gel and draw the eyes with a black Colortime marker.
Copyright © 2013-present Magento, Inc. All rights reserved.