A Pixie Hanging Decoration from Silk Clay modelled onto Polystyrene
A Pixie Hanging Decoration from Silk Clay modelled onto Polystyrene
This small pixie holding a small mouse is modelled from Silk Clay on an oval polystyrene UFO. A gold thread is attached to the top for hanging.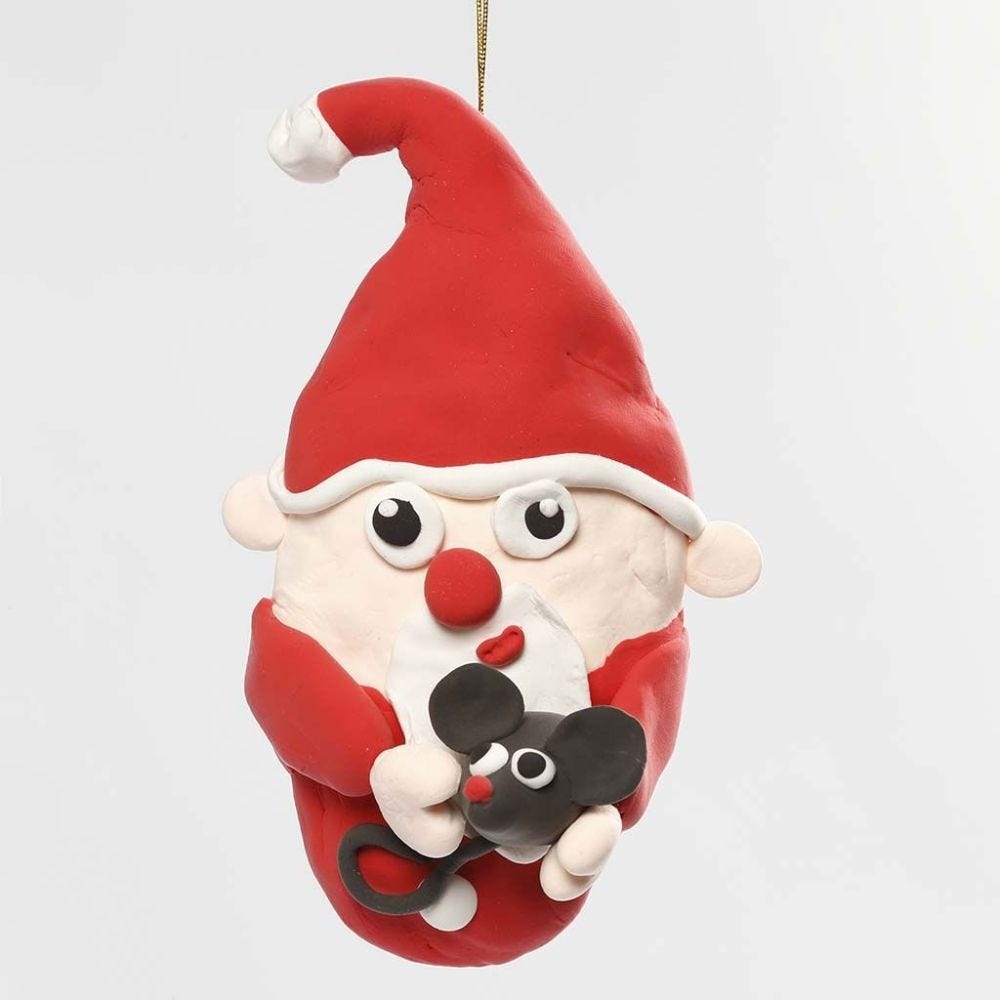 How to do it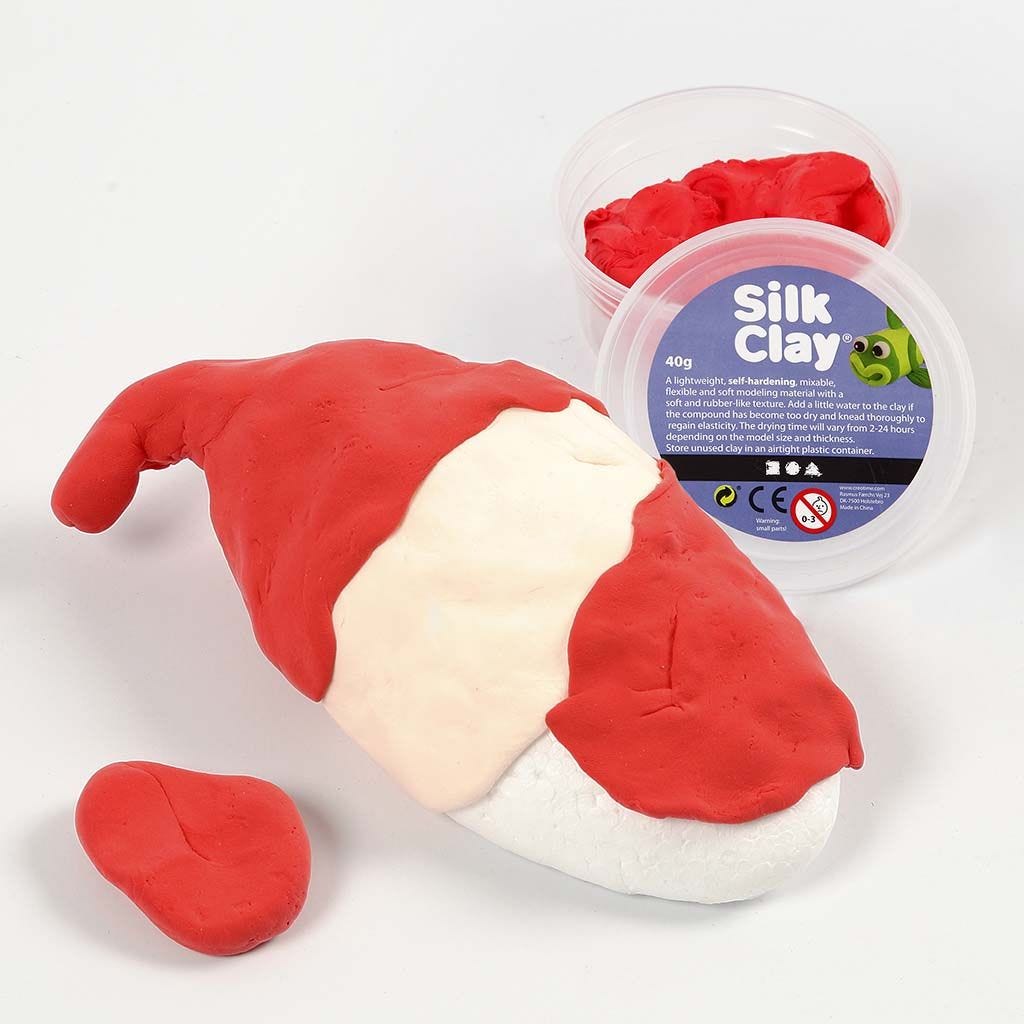 1
Cover the oval polystyrene UFO with Silk Clay in different colours for clothes, skin and beard. Model details like arms with hands, eyes, nose, mouth and ears and press on all parts except the arms.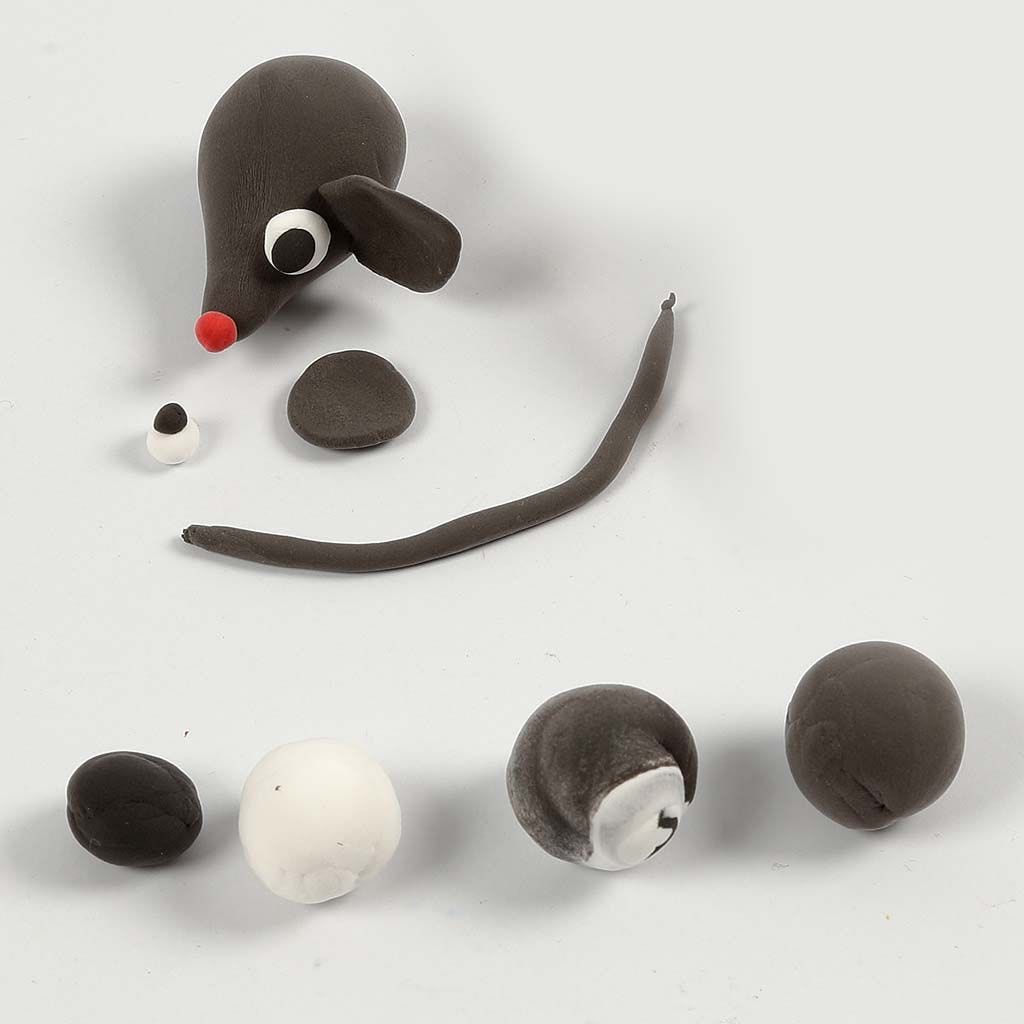 2
Mouse: Mix black and white Silk Clay to make anthracite grey and model a mouse with a tail and ears. Model a nose and eyes and press on the parts. Attach the arms onto the pixie and place the mouse in his arms. See the main photo!
3
Cut a piece of gold thread to your chosen length and tie to make a loop. Attach the loop at the top onto the back with a fresh blob of Silk Clay in the same colour as the hat.
Copyright © 2013-present Magento, Inc. All rights reserved.