A Pixie from a wooden Flag, decorated with Foam Rubber and Beads
A Pixie from a wooden Flag, decorated with Foam Rubber and Beads
These pixies are made from a wooden flag which is painted with Plus Color craft paint. It is then decorated with cut-out self-adhesive pieces of foam rubber. The legs are made from colourful wooden beads threaded onto a piece of elastic cord.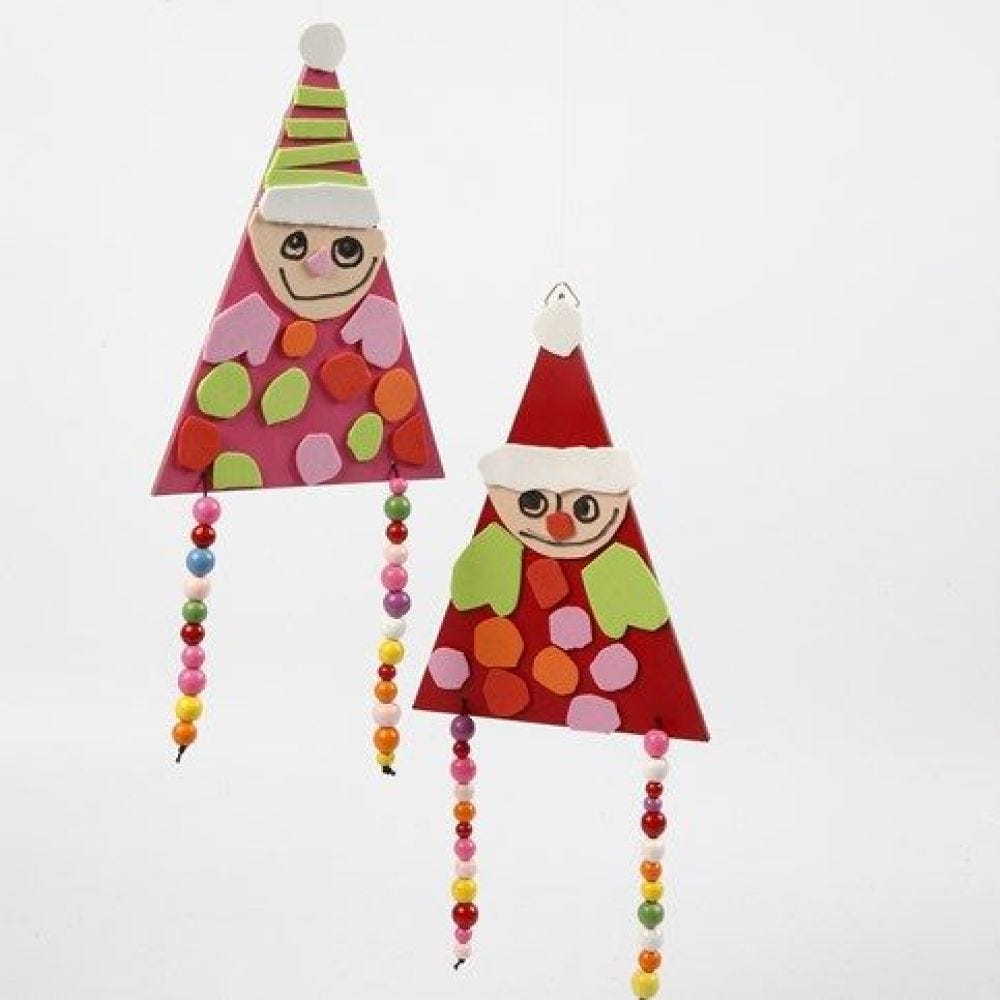 How to do it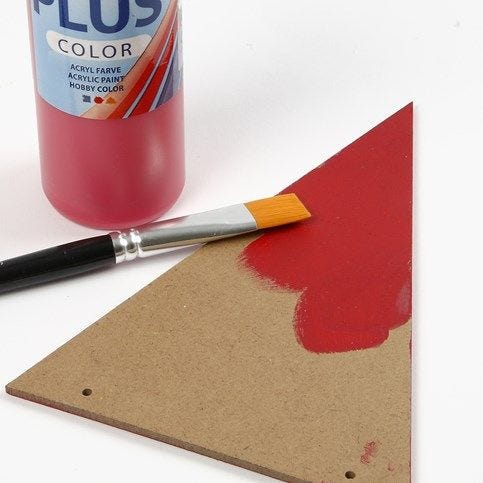 1.
Paint both sides of the wooden flag with Plus Color craft paint and let it dry.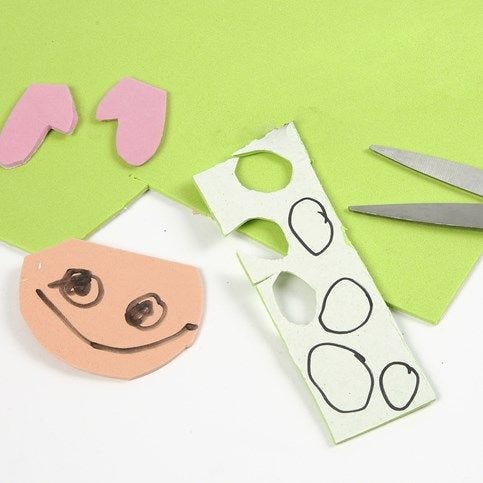 2.
Cut a head, hands and decoration from self-adhesive foam rubber.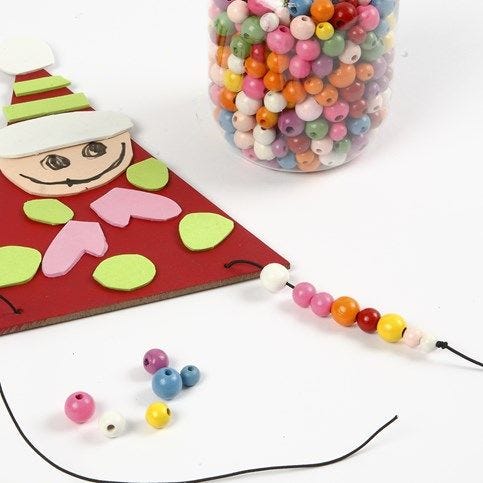 3.
Thread a piece of black elastic cord through the holes of the wooden flags (one in each hole). Tie a knot on the back, thread wooden beads onto the elastic cord from the front and finish with a knot.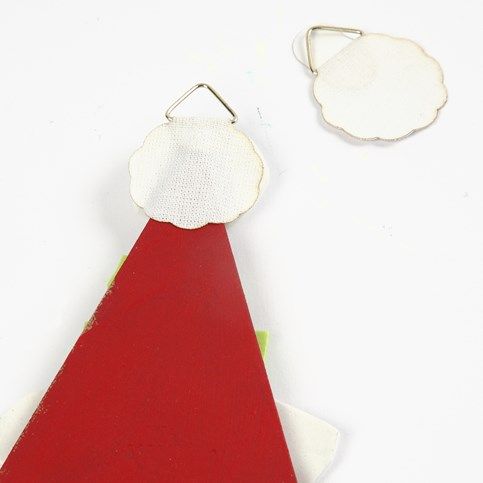 4.
Attach a self-adhesive picture hanger onto the top back of the wooden flag. Trim at the sides so only the loop of the picture hanger is visible.