A full size pink flamingo made from newspaper and wire, covered with cotton gauze moistened in Paverpol. Wooden sticks are used as legs. The stand is made from Casting Compound.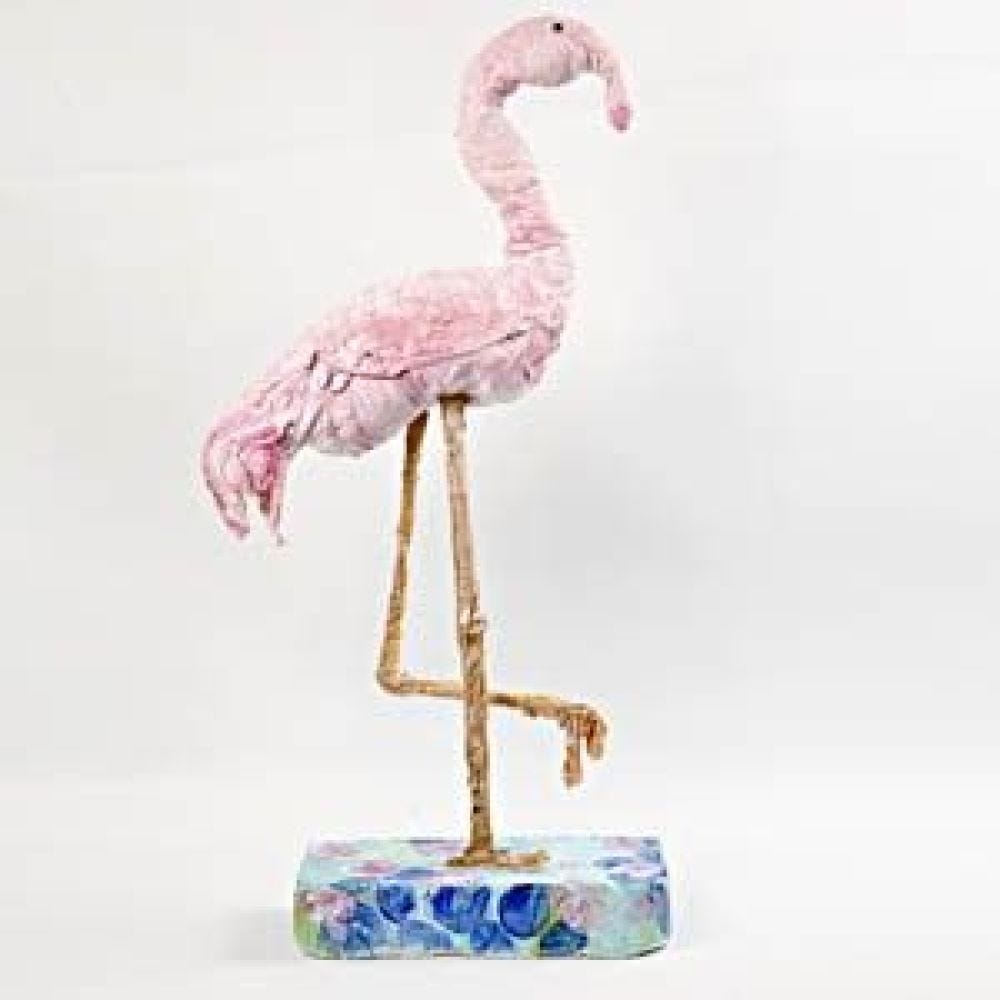 How to do it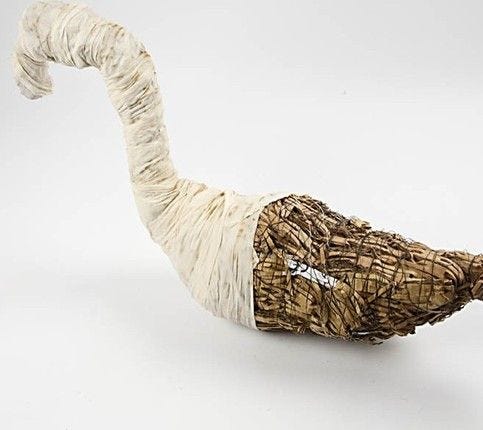 1
Scrunch up a lot of newspaper or package stuffing and wind with wire until you have the shape you want.
2
Tear the gauze into long strips and moisten them with Paverpol. Wrap them around the body of the bird until you have reached the thickness you want. Form the beak in the gauze and let the bird dry for 24 hours. Pierce holes for legs with a pair of scissors and fill with glue and paper until the figure is stable.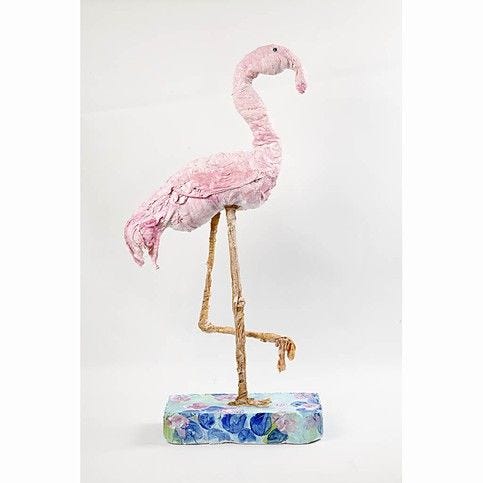 3
When the bird is dry, cast it in plaster. Support it leaning on something when you cast. Paint everything when completely dry.
Copyright © 2013-present Magento, Inc. All rights reserved.