A Pillar Candle with Beeswax Stars
A Pillar Candle with Beeswax Stars
This pillar candle is decorated with stars made with a shape cutter on a sheet of beeswax. Each star is warmed in the hand and pressed onto the pillar candle. How to do it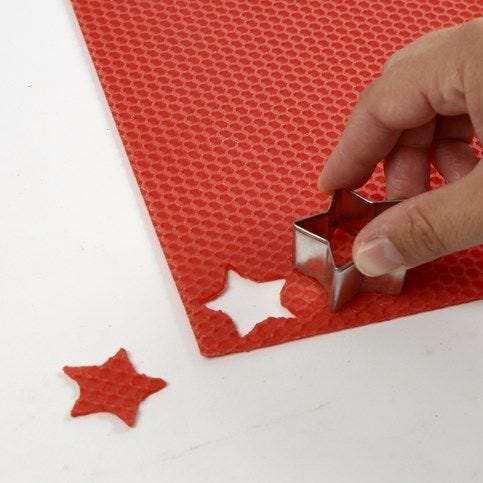 1.
Cut out the shape from a sheet of beeswax using a shape cutter.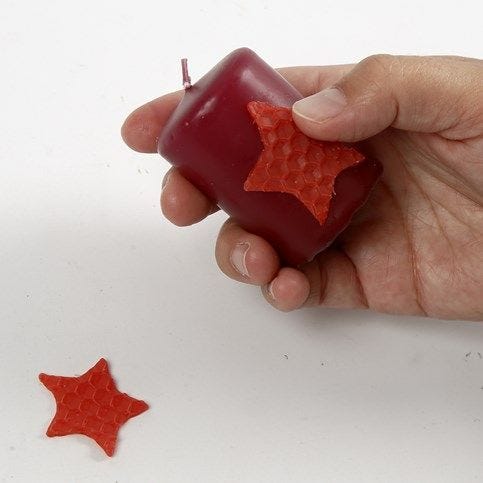 2.
Warm and soften the star using the warmth of your hand. Press the star onto the pillar candle.