A Pillar Candle with a Gold Imitation Metal Leaf Border
A Pillar Candle with a Gold Imitation Metal Leaf Border
These pillar candles are masked with masking tape and decorated all the way around the bottom edge with gold imitation metal leaf.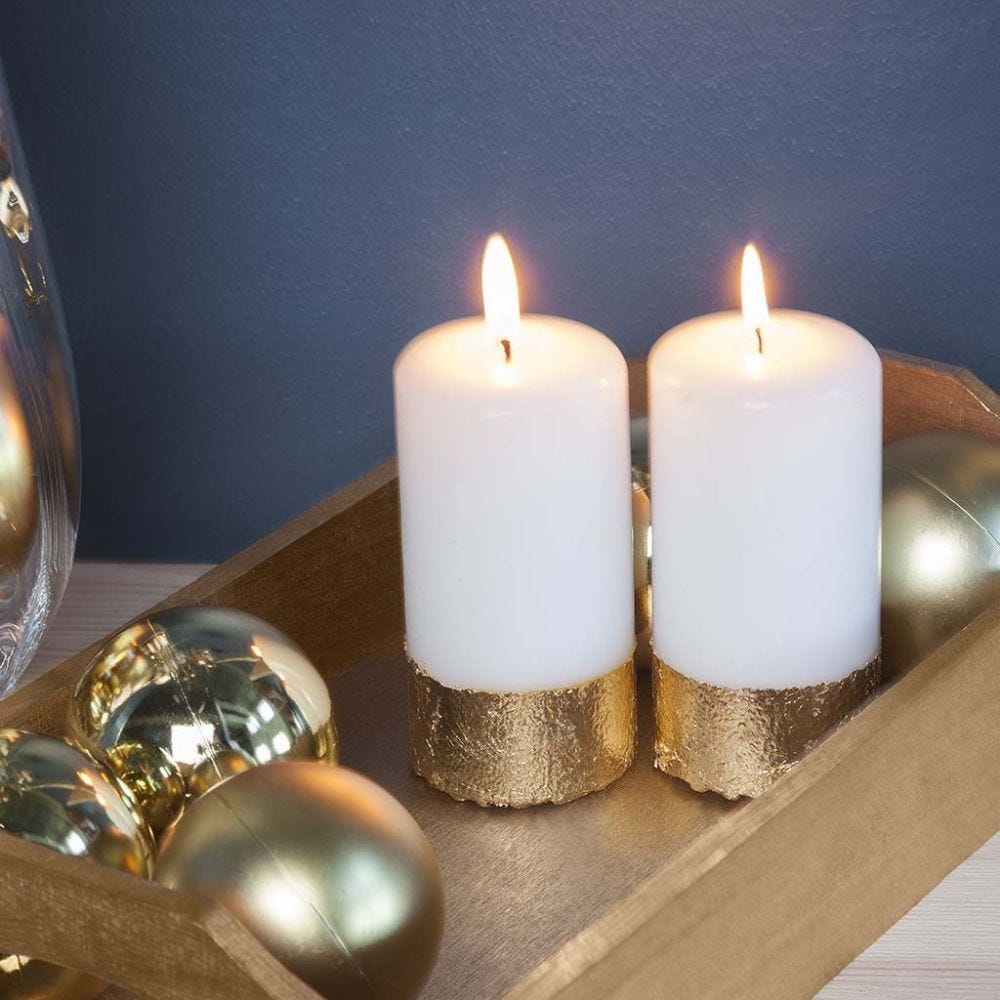 How to do it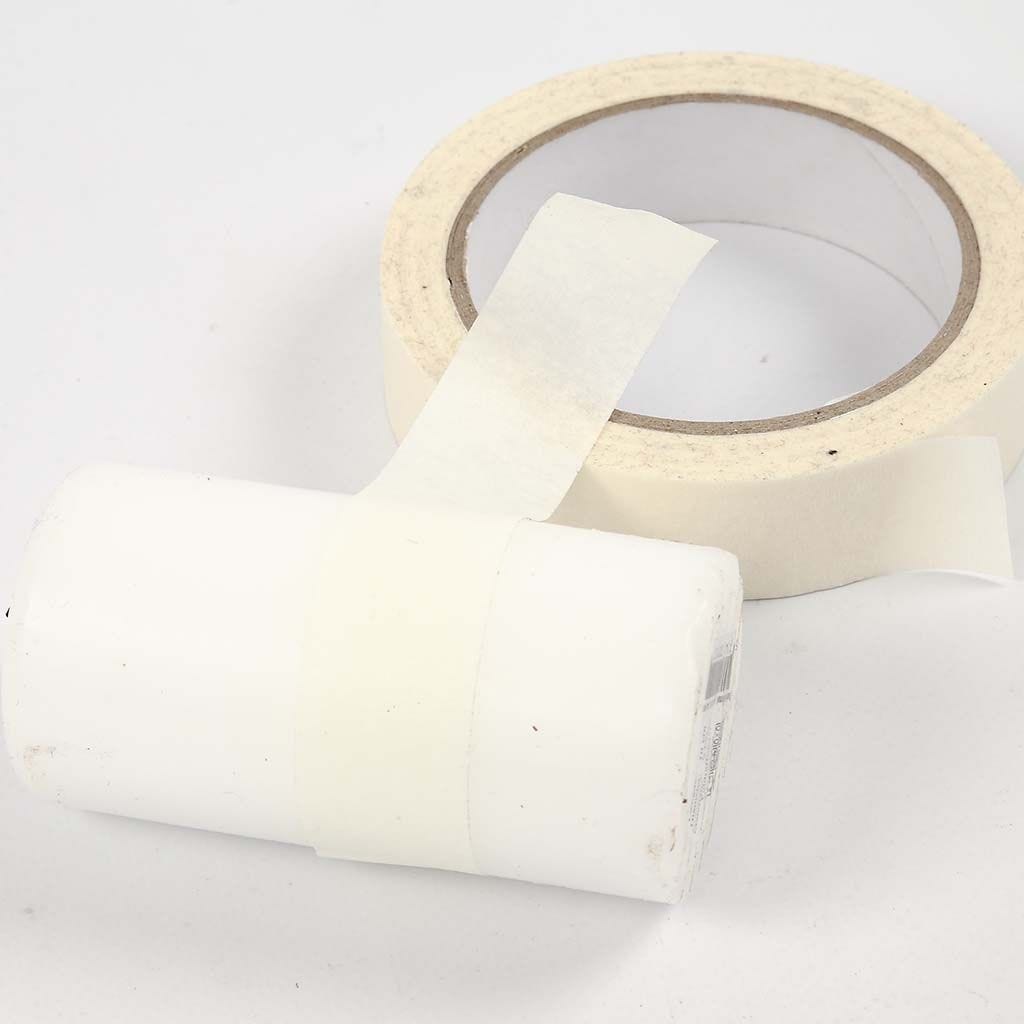 1
Attach masking tape approx. 3 cm from the base of the pillar candle.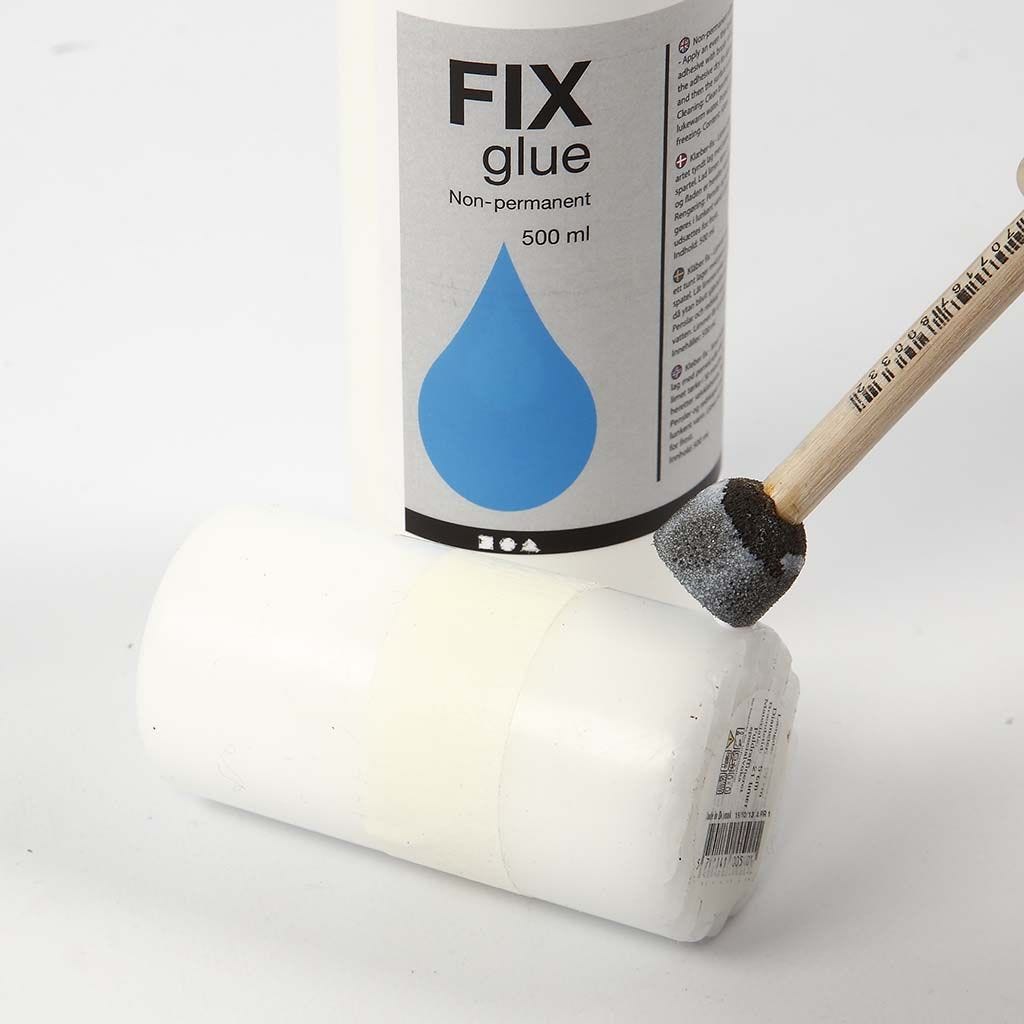 2
Saturate a foam stencil brush with Fix Glue adhesive and apply inside the lower masked area of the candle. Let the adhesive dry a bit until it is tacky.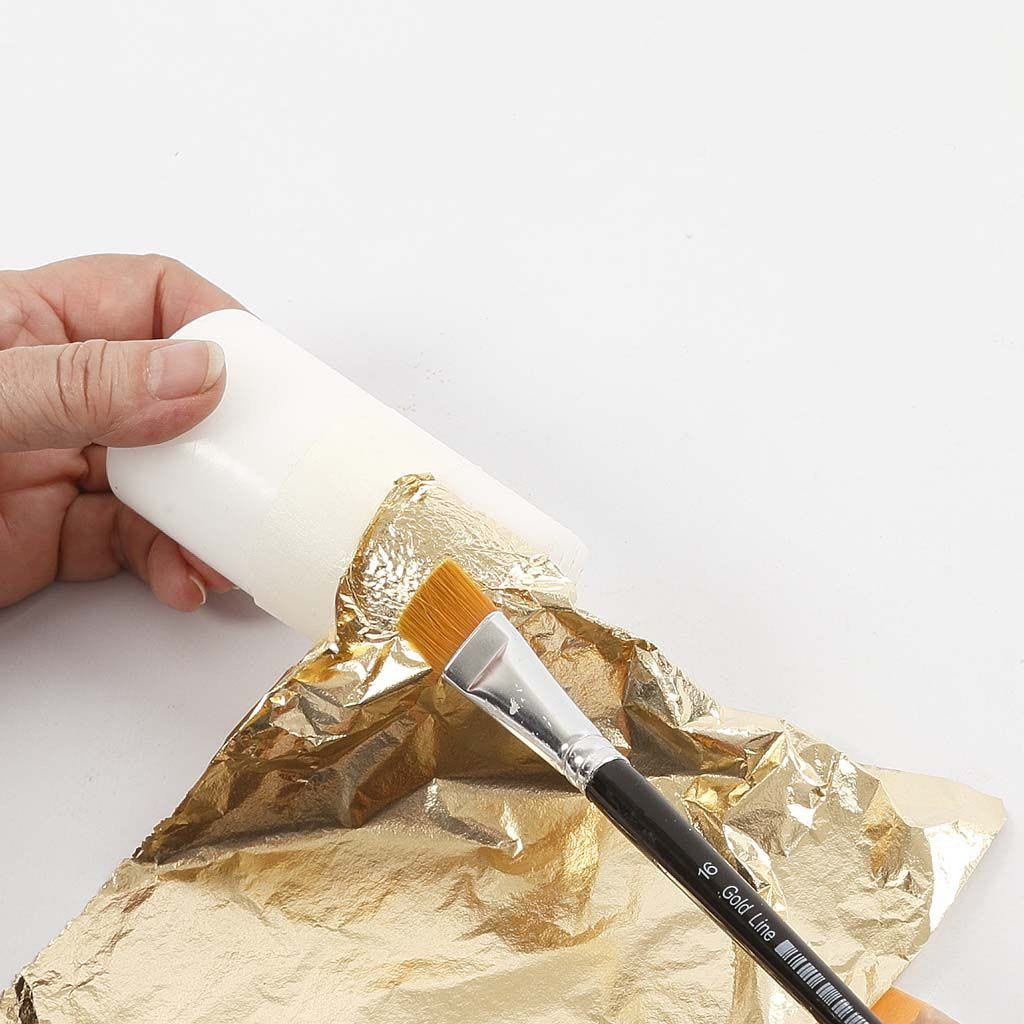 3
Lay the gold imitation leaf all the way around the bottom of the candle. Push firmly and smooth it evenly with a brush.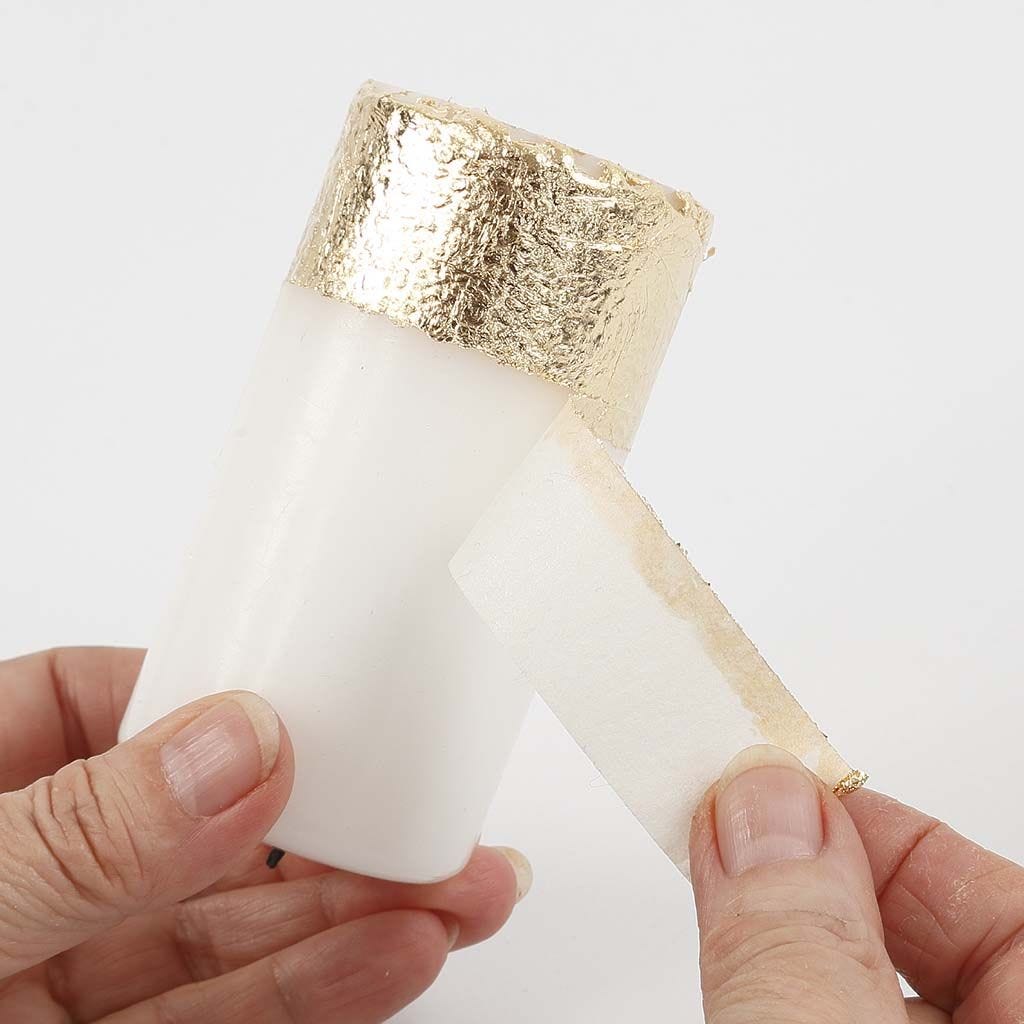 4
Carefully remove the masking tape. NB: the candle can burn down all the way, but the metal will remain.