A Picture with Drawing Gum Designs and Aqua Paint in a double-sided Frame
A Picture with Drawing Gum Designs and Aqua Paint in a double-sided Frame
Watercolour paper decorated with drawing gum designs and painted with Aqua Paint Marker inserted into a glass double-sided frame.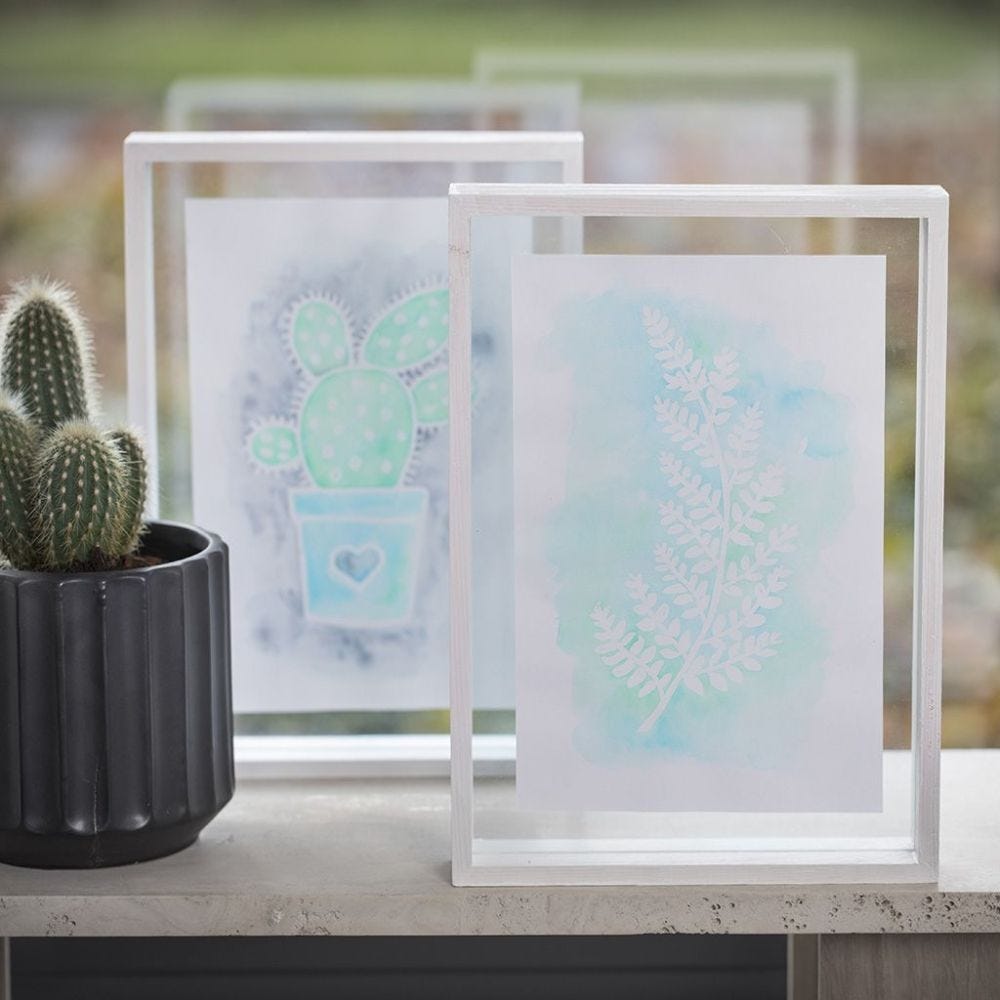 How to do it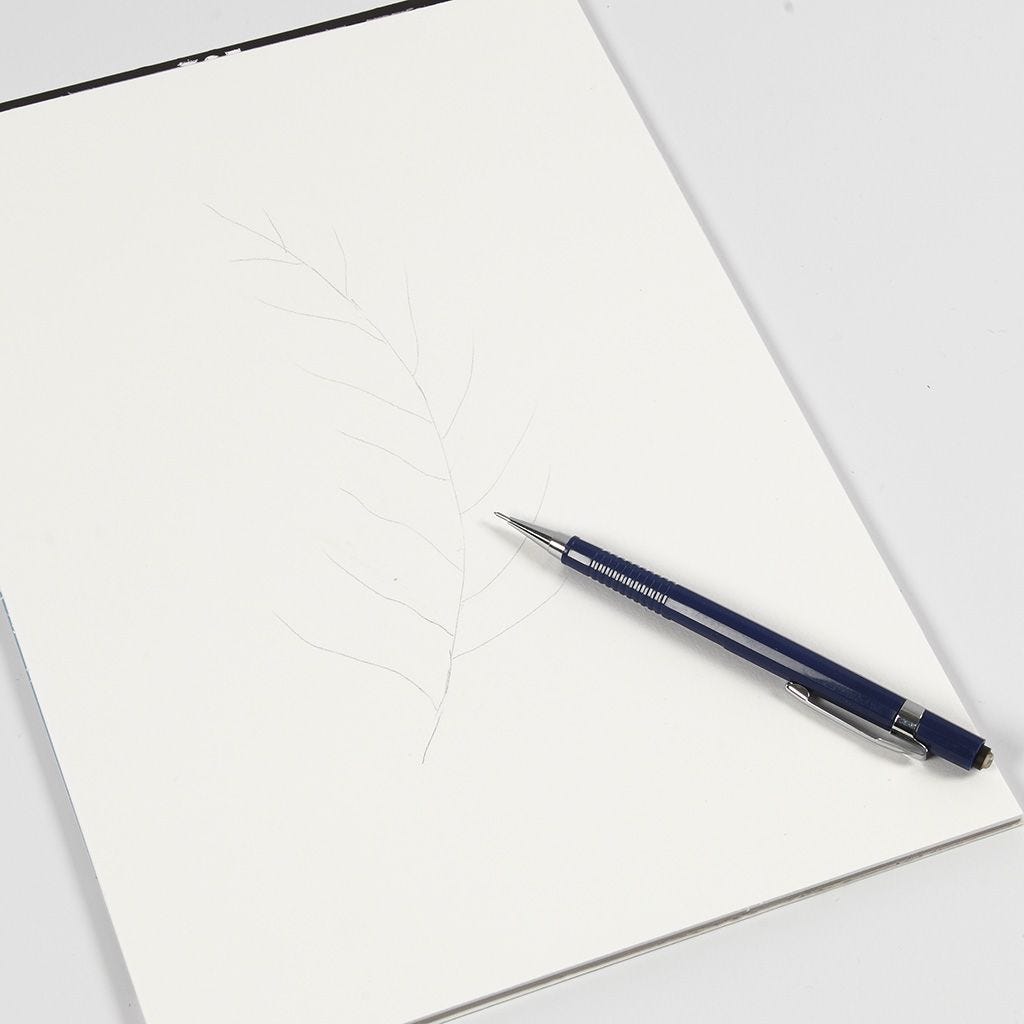 1
Start by sketching your chosen design lightly with a pencil.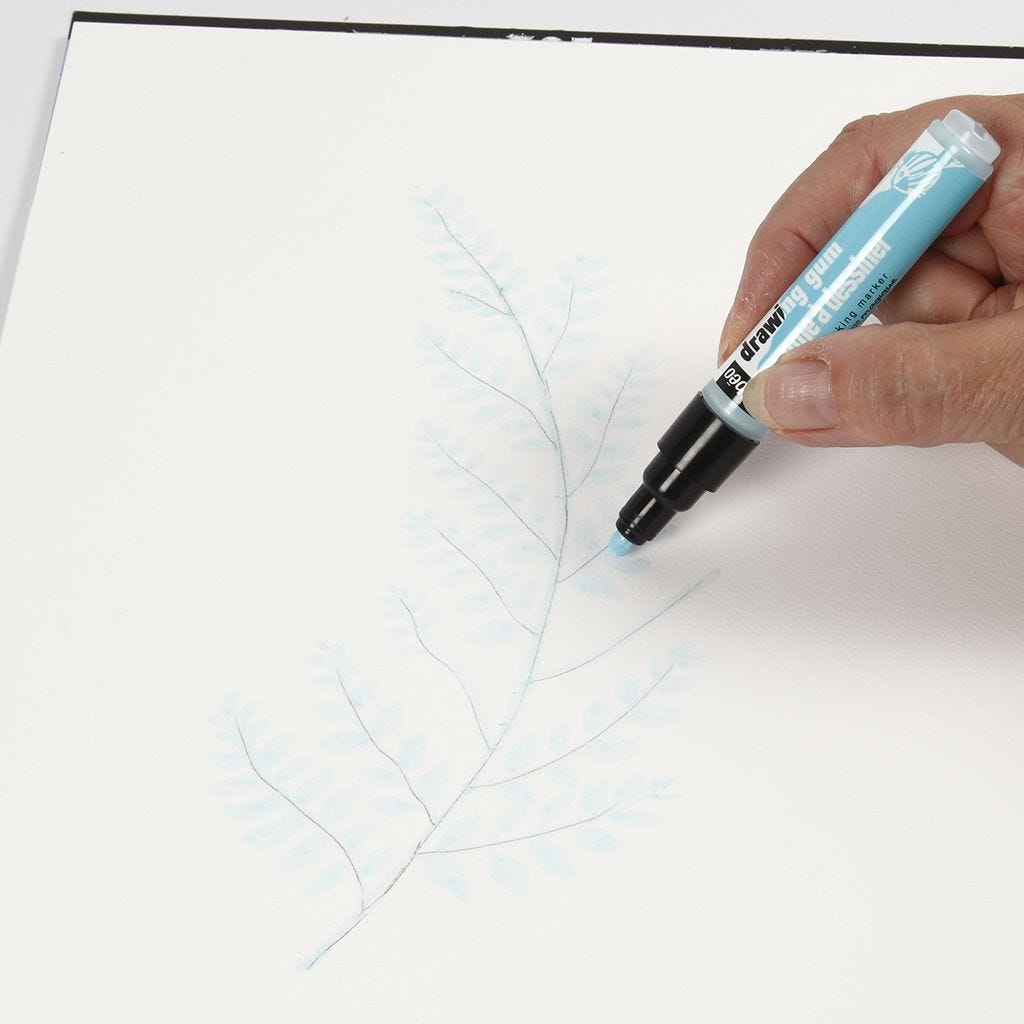 2
Highlight the sketch with the drawing gum pen.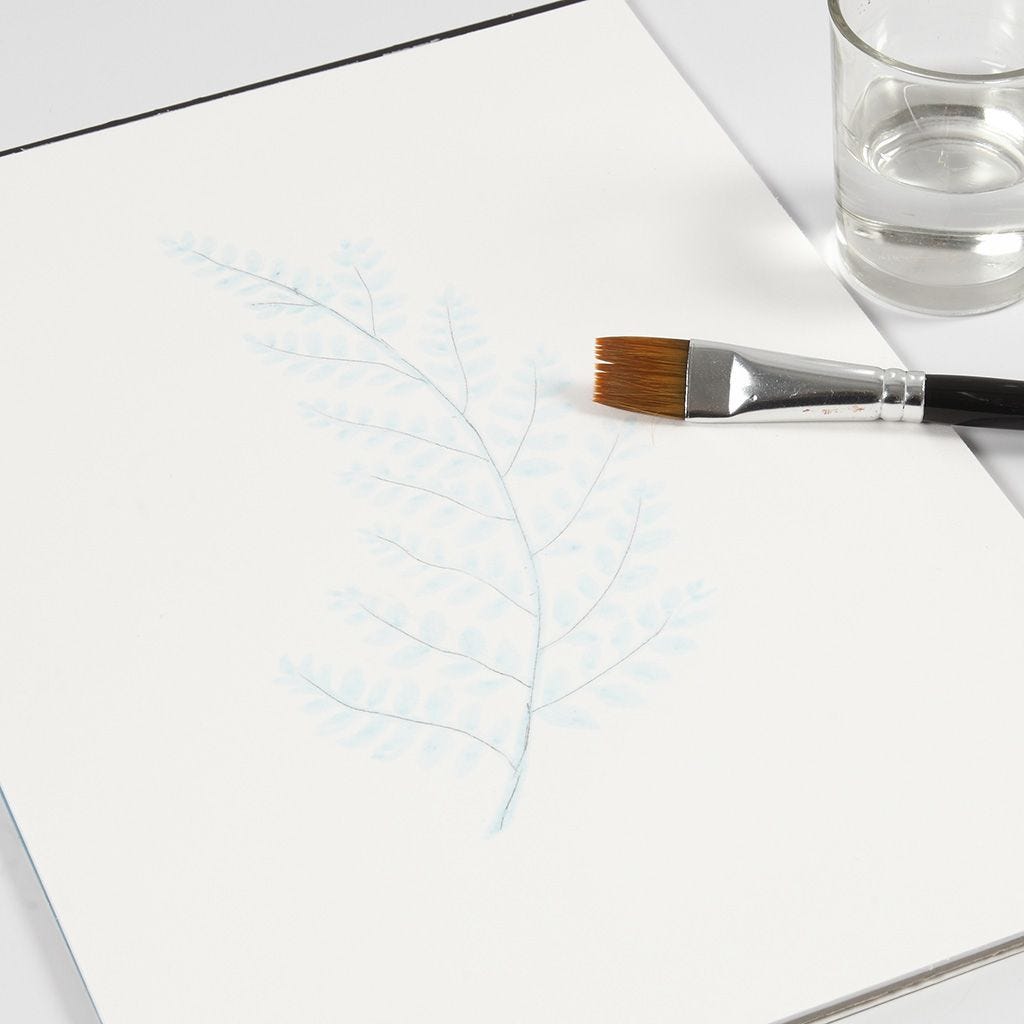 3
Paint with water over the design to achieve the effect. Don't paint to the very edge of the paper.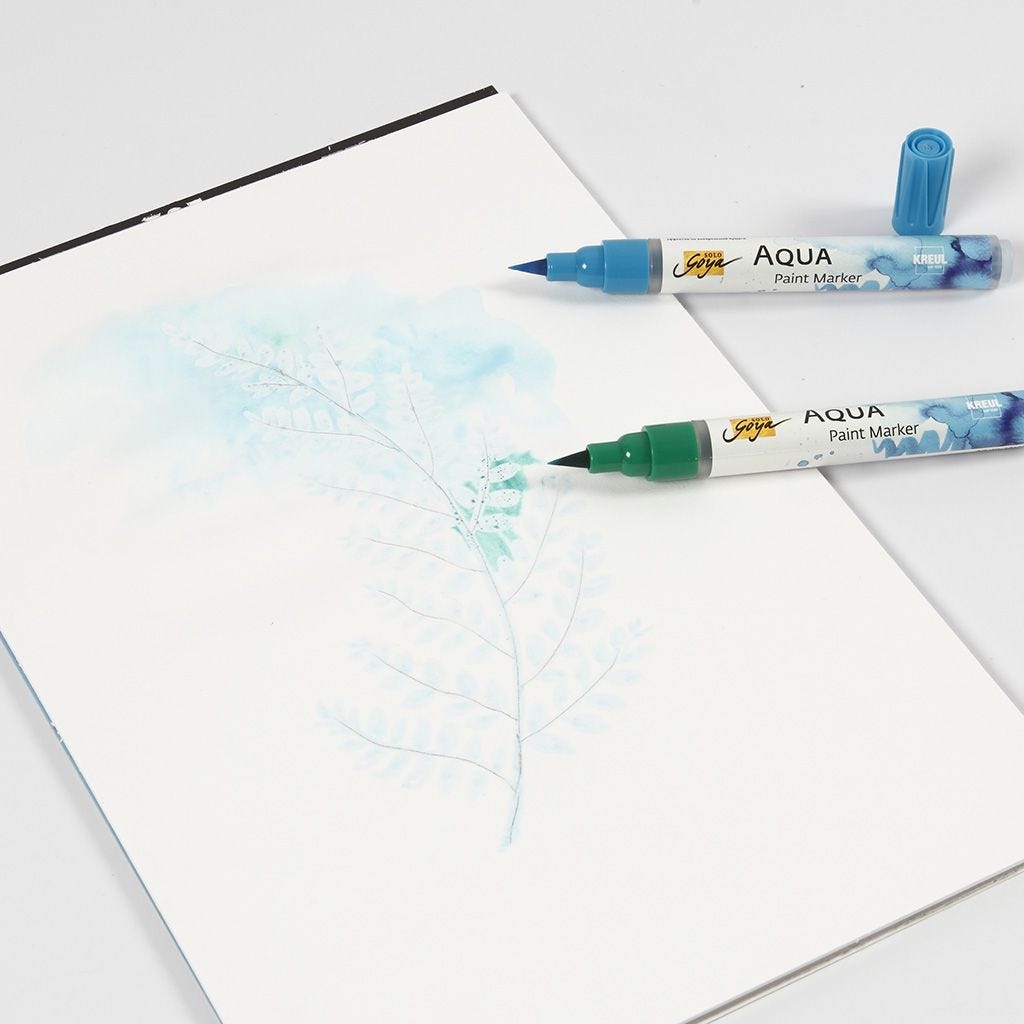 4
Paint with the Aqua Paint Marker on the wet paper.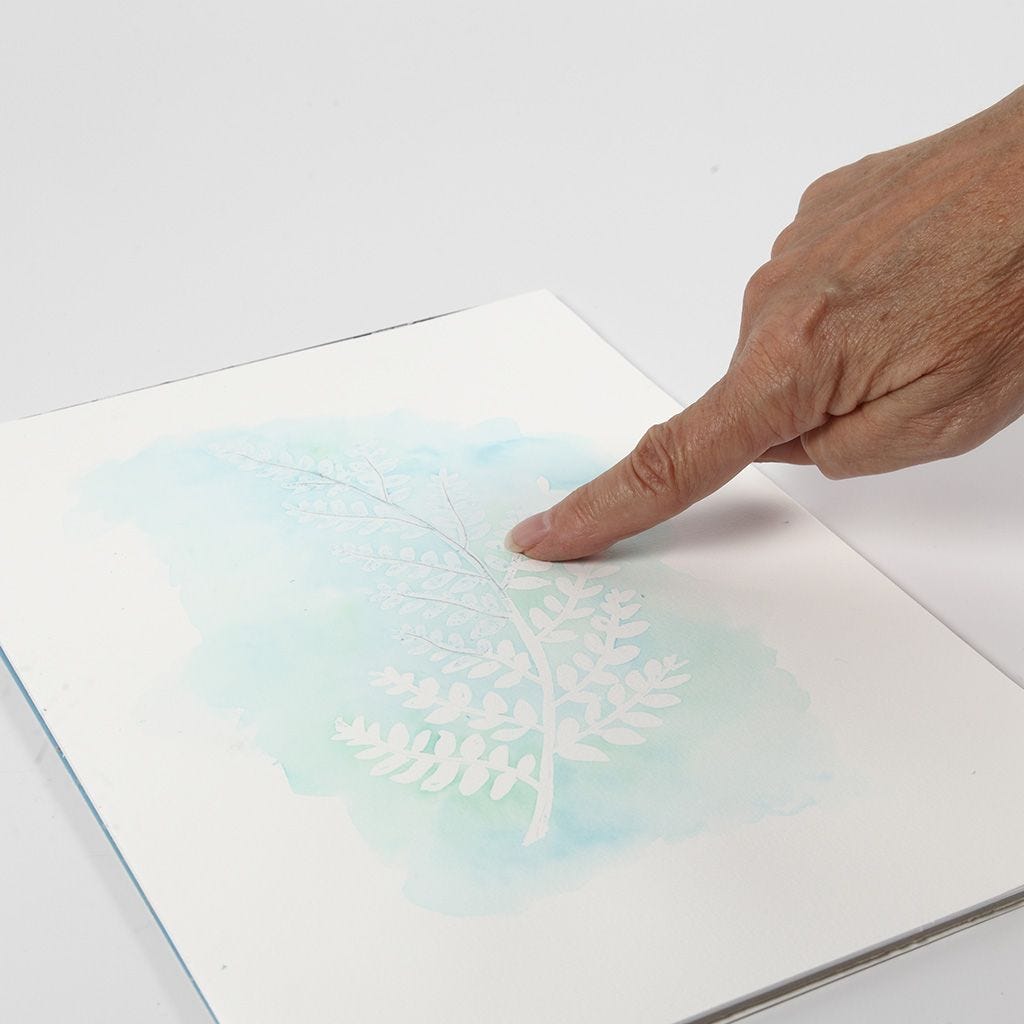 5
Rub off the drawing gum when everything is dry.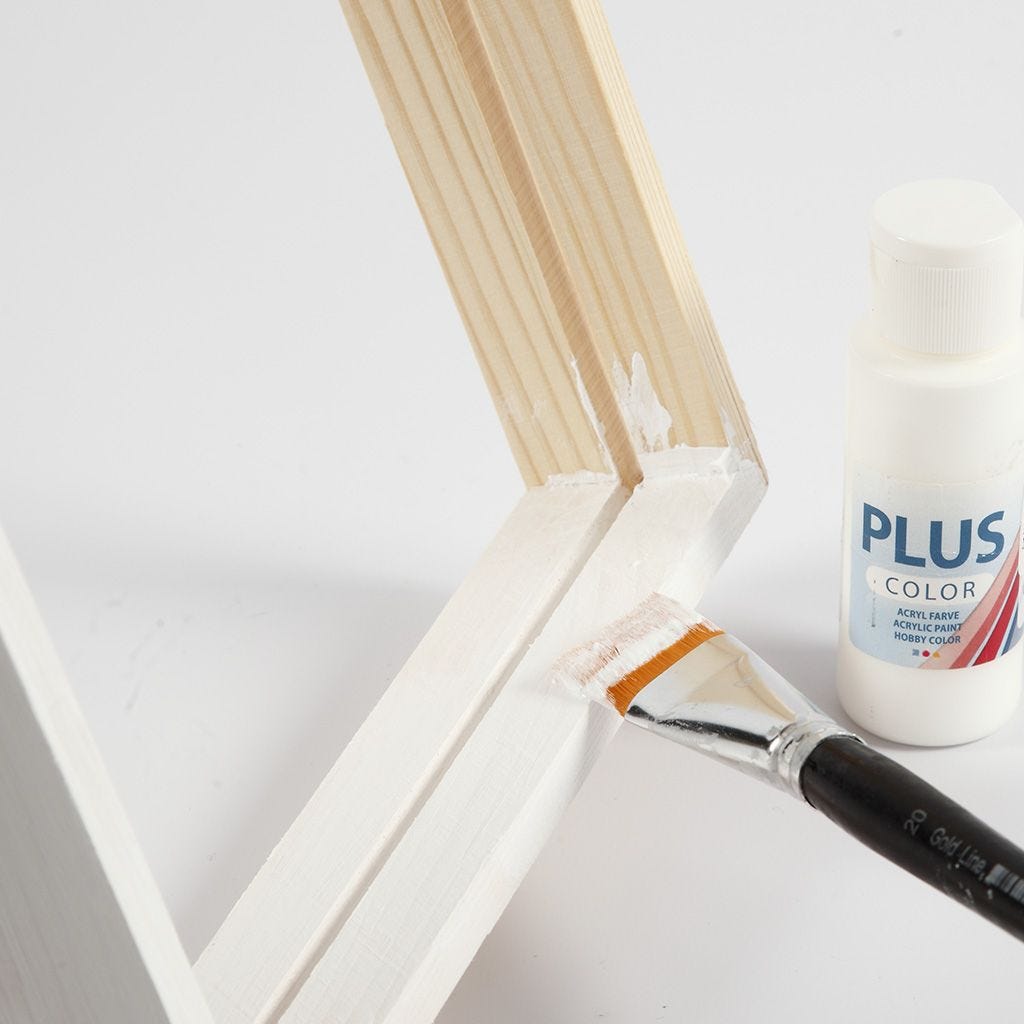 6
Paint the wooden frame with white Plus Color acrylic paint and place the paper between the two panes of glass. Slide it into the frame by the groove at the top.