A Picture with Designs made from Masking Tape
A Picture with Designs made from Masking Tape
The ice cream designs in this picture are drawn in pencil and filled in with Masking Tape. The contours are outlined with a black Uni Posca marker. Fabric tape and lace borders along the edges of the picture and on the picture frame itself. How to do it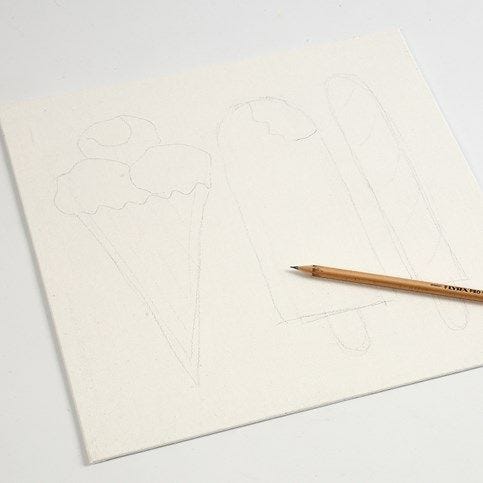 1.
Draw the designs in pencil.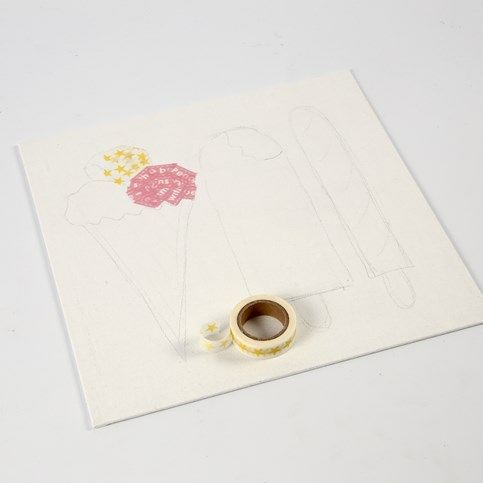 2.
Attach small pieces of Masking Tape, filling the design.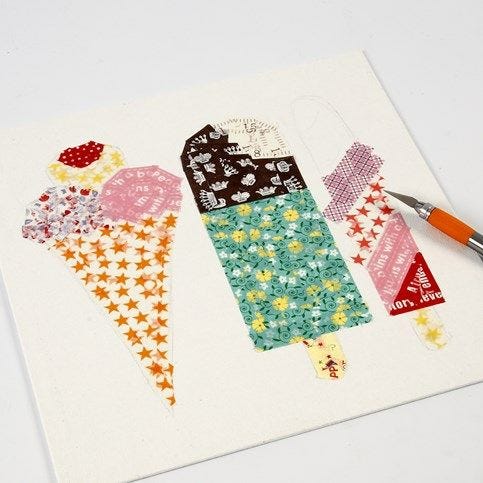 3.
Carefully cut away any Masking Tape outside the outline using a craft knife.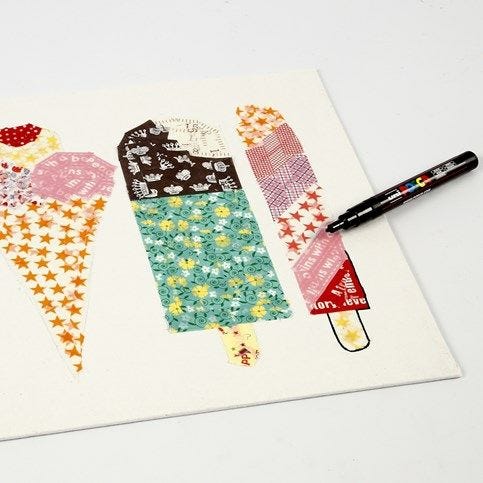 4.
Use a black Uni Posca marker for outlining the designs (Can be omitted according to taste).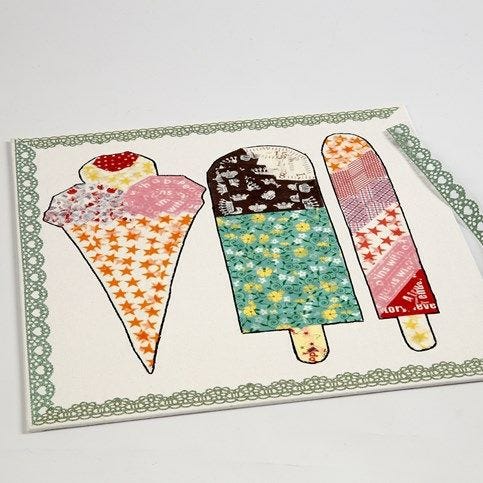 5.
Attach lace borders along the edge.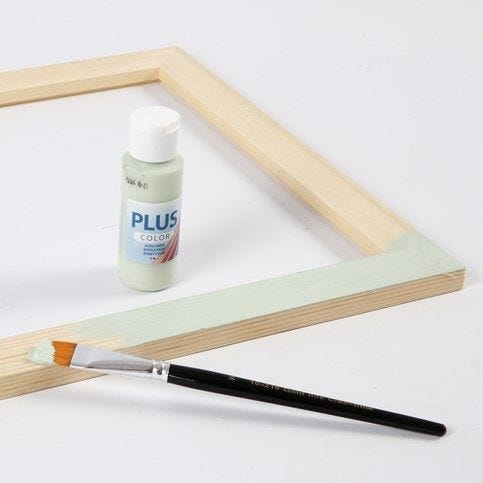 6.
Paint the frame using Plus Color craft paint and leave to dry.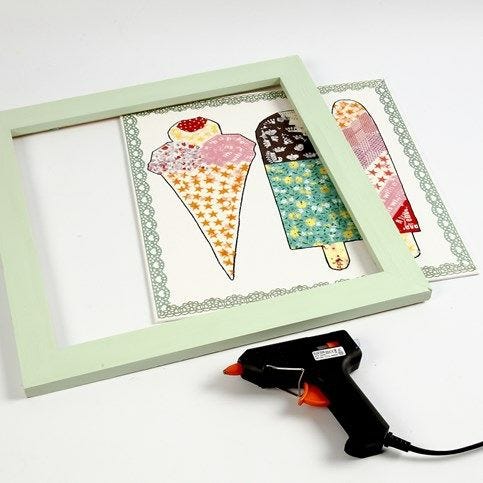 7.
Glue the picture and the frame together. Use a glue gun.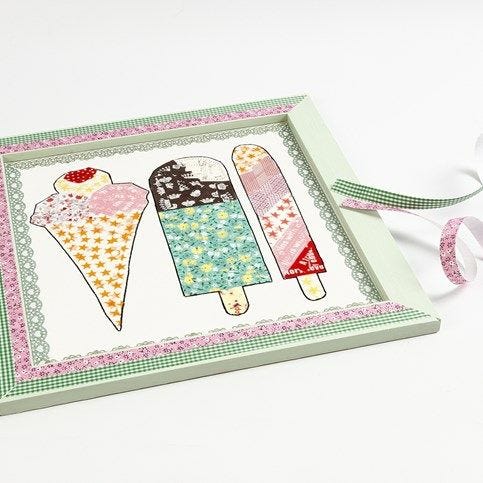 8.
Attach fabric tape all the way around the frame.