A picture with a natural design decorated with Silk Clay
A picture with a natural design decorated with Silk Clay
Decorate this pre-printed decorative thick card frame and picture to complete the natural design. Model small Silk Clay figures and details and attach these onto the picture. Silk Clay sticks directly onto the card frame and picture while it is moist. Once the Silk Clay has hardened, then the stand on the back of the frame may be unfolded to stand on its own for decoration.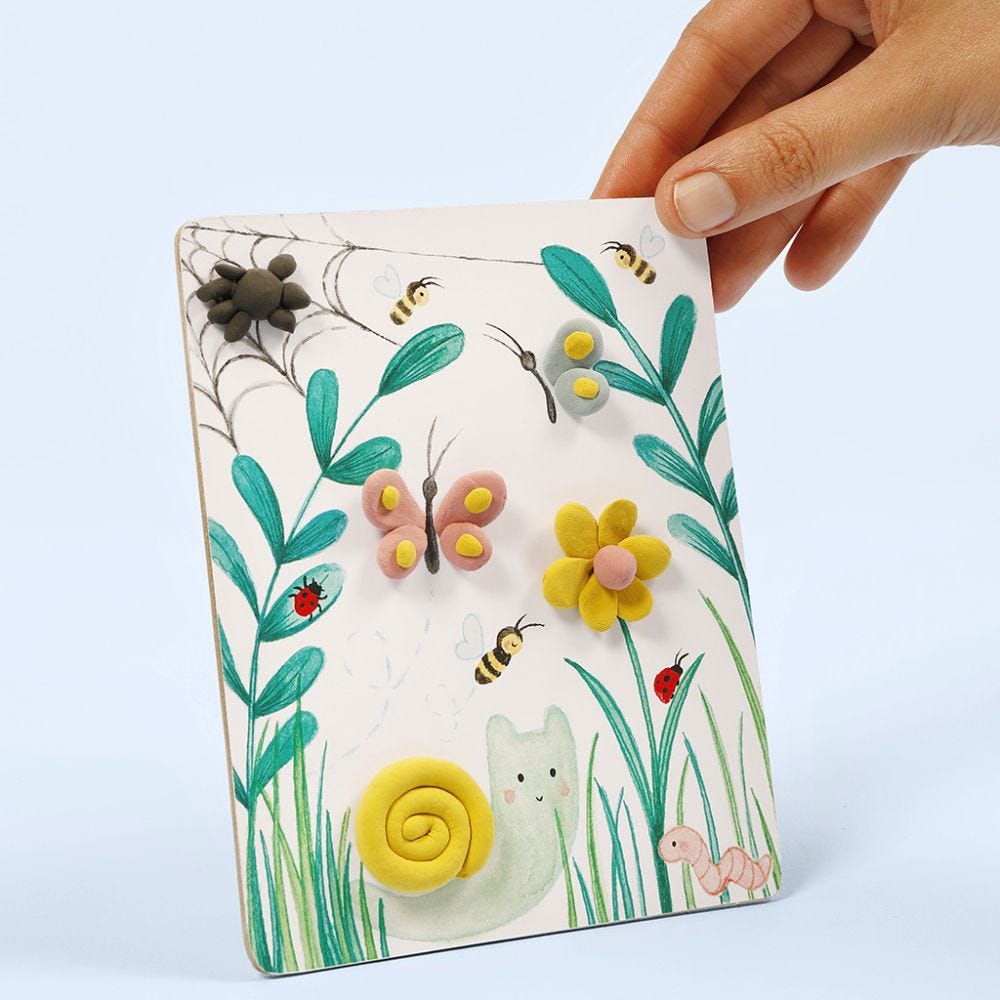 How to do it
1
Start by modelling the parts which you think are missing in the decorative picture. We have rolled a thin sausage from Silk Clay for the snail's shell.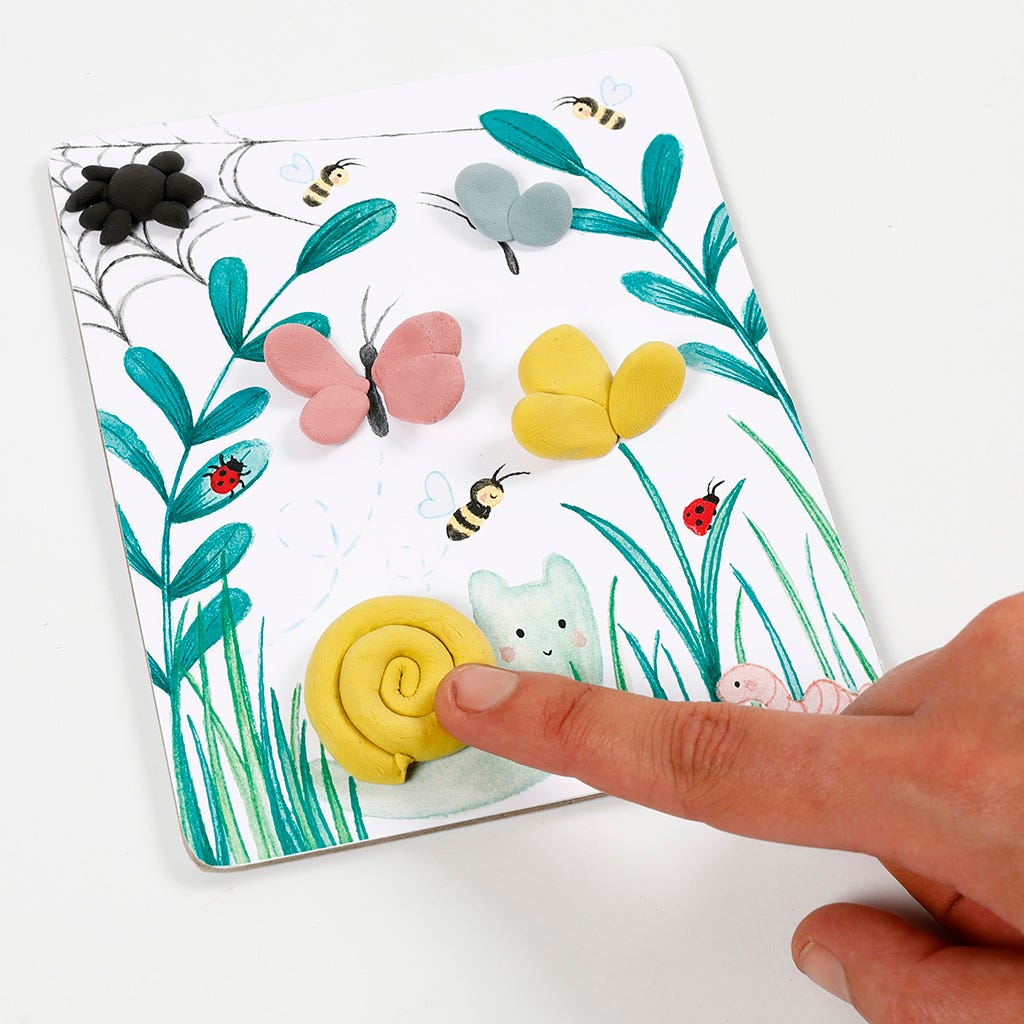 2
Push the parts onto the picture.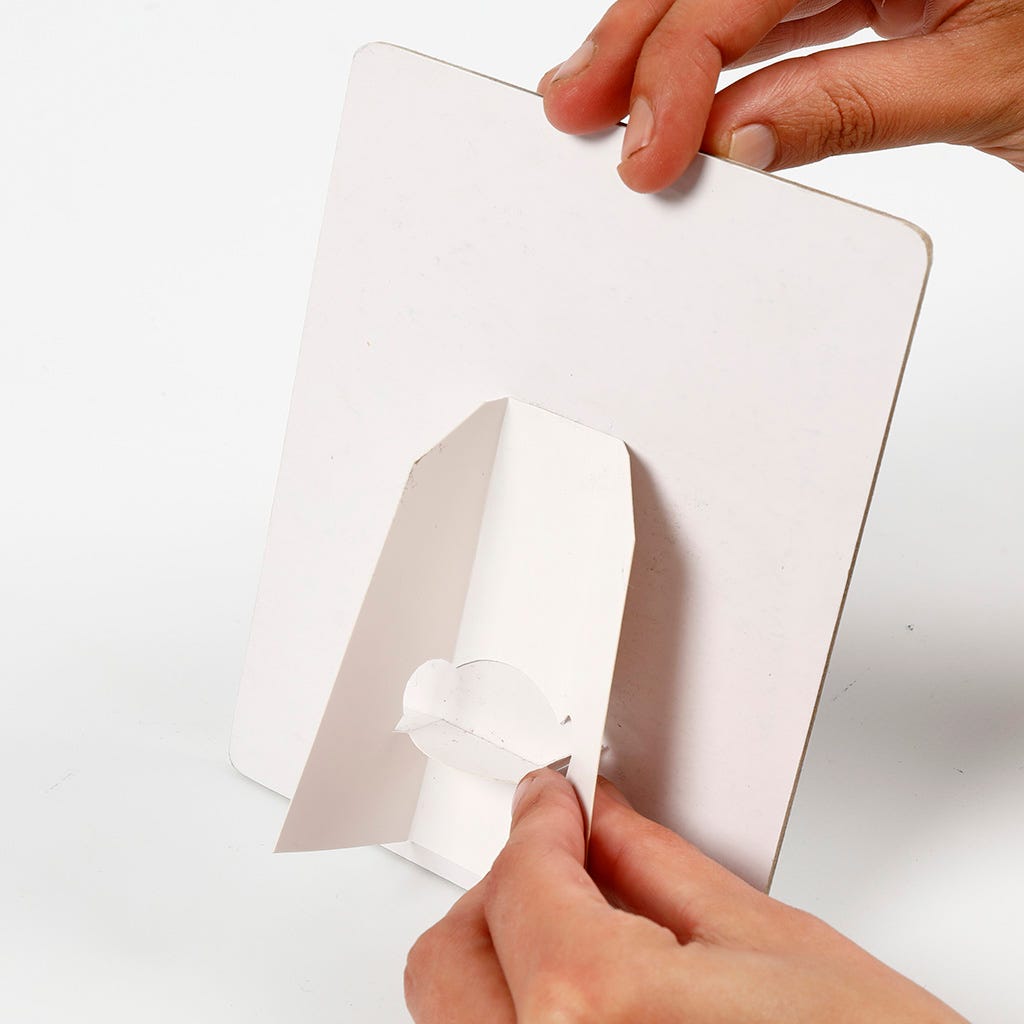 3
Unfold the stand on the back of the frame and secure it in the notch.