A Photo Presentation on a Locomotive made from Foam Rubber
A Photo Presentation on a Locomotive made from Foam Rubber
The locomotive and wagons are cut from foam rubber with and without glitter. In each window is a printed photo of the people in the group attached together with the window sills with people's name written on.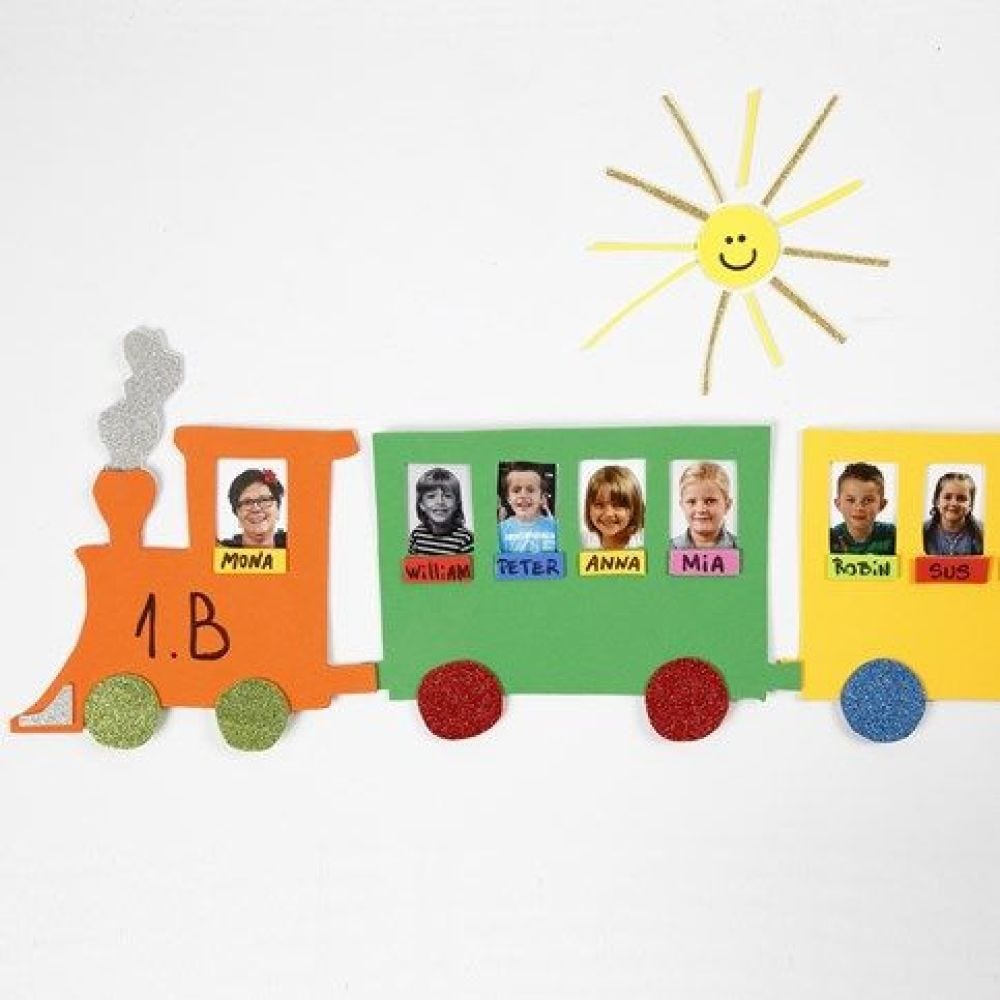 How to do it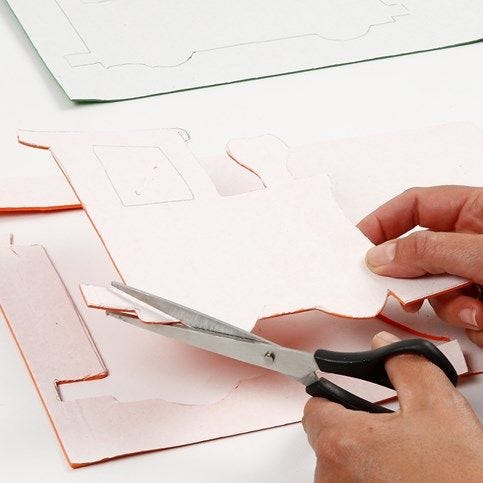 1.
Print the template which is available as a separate pdf file for this idea. Cut out and copy the templates onto the back of foam rubber sheets. NB: The self-adhesive sheets are to be used for the large shapes. Use the glitter foam rubber sheets for wheels, decoration etc. and attach with glue. Cut out.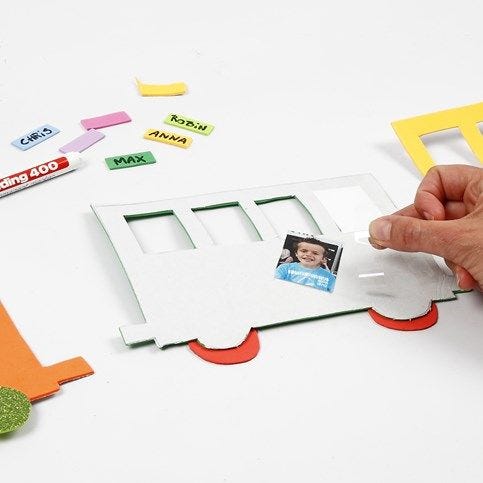 2.
Remove the protective backing from the cut-out foam rubber shapes and attach the printed photos from the back, using tape.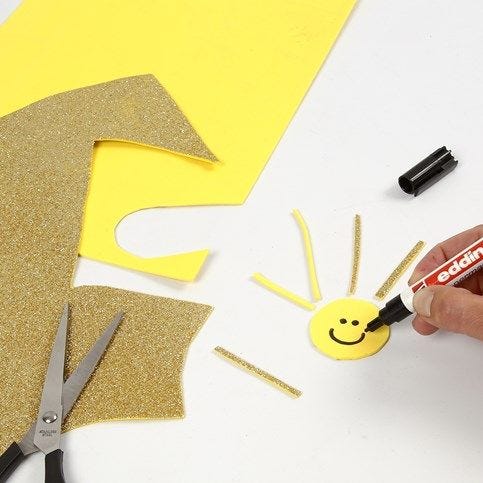 3.
Attach the finished design onto a piece of card. Attach also a sun, clouds, smoke from the chimney etc.
Copyright © 2013-present Magento, Inc. All rights reserved.