A Pendant stamped with a Capital Letter
A Pendant stamped with a Capital Letter
This jewellery pendant is a metal tag from Impress Art which is stamped with a capital letter using an embossing stamp and a metal stamping hammer. The hole is made with a hole punch. All the tools are from Impress Art. How to do it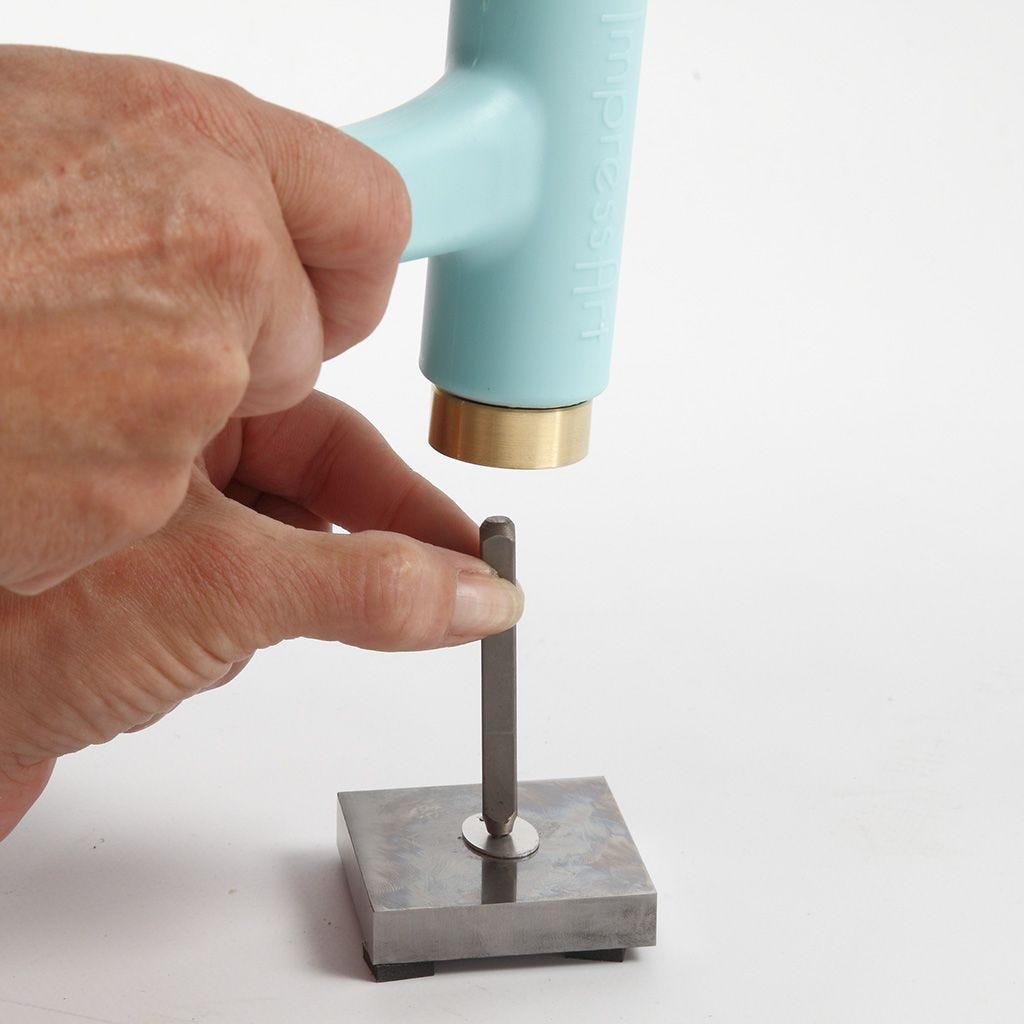 1
Place the small metal tag on the steel stamping block and place the embossing stamp vertically with your chosen letter facing the centre of the tag. Strike the embossing stamp once with medium force using the metal stamping hammer.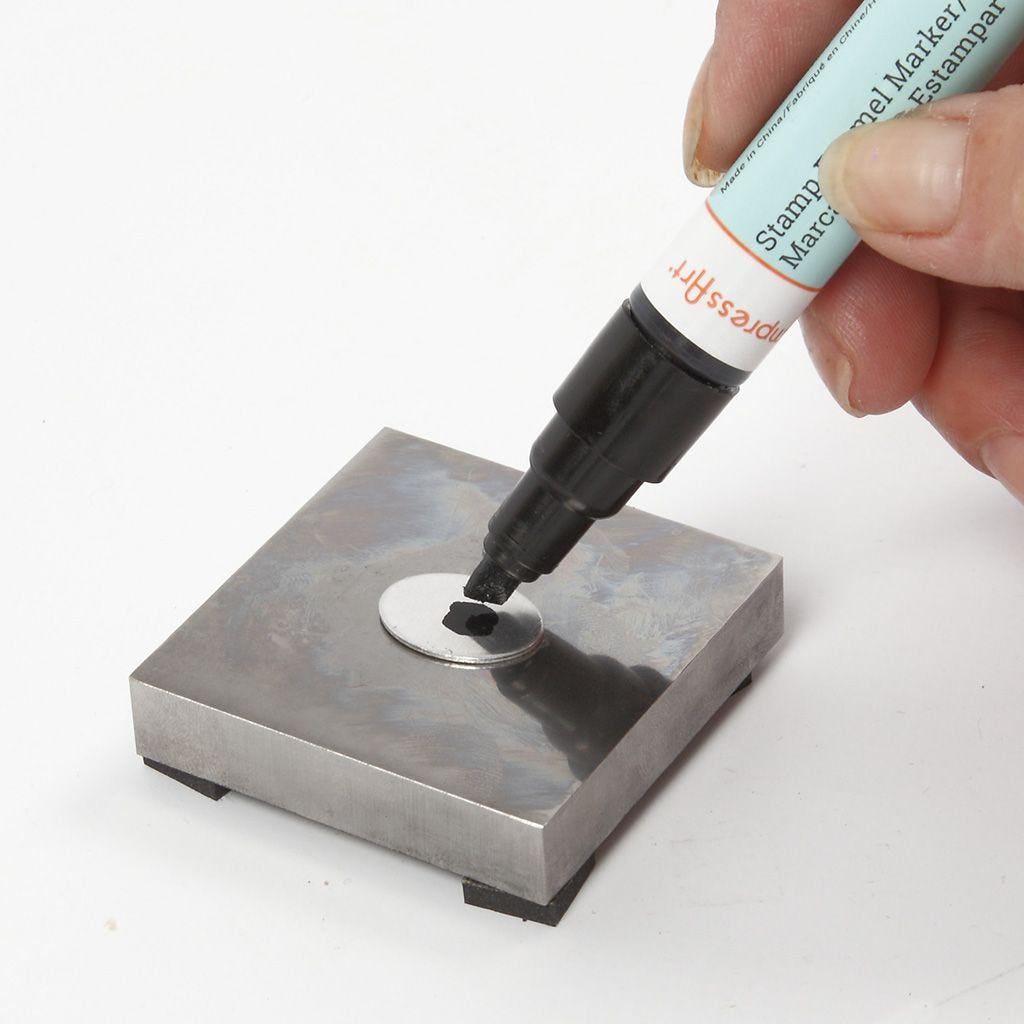 2
Use a black stamp enamel marker to highlight the stamped design.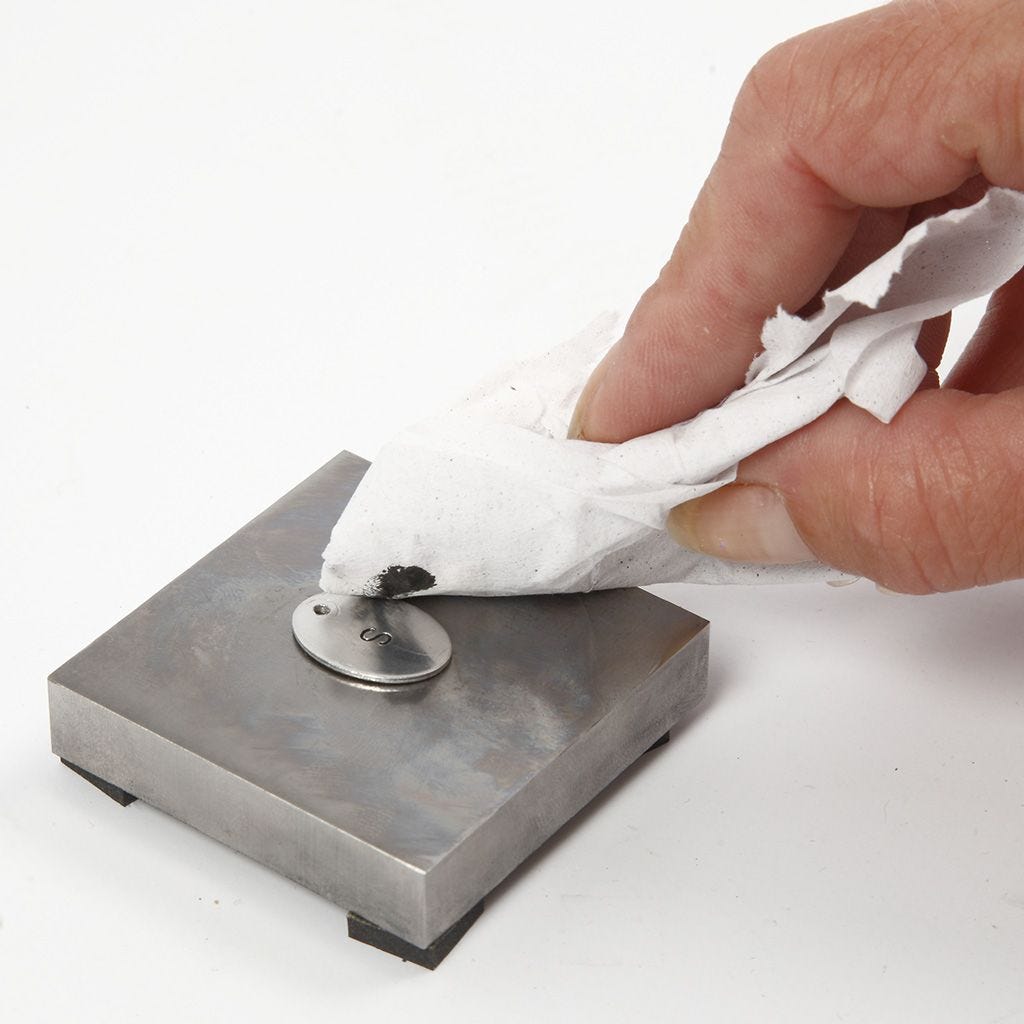 3
Wipe away the excess stamp enamel from the metal tag with a soft, dry cloth.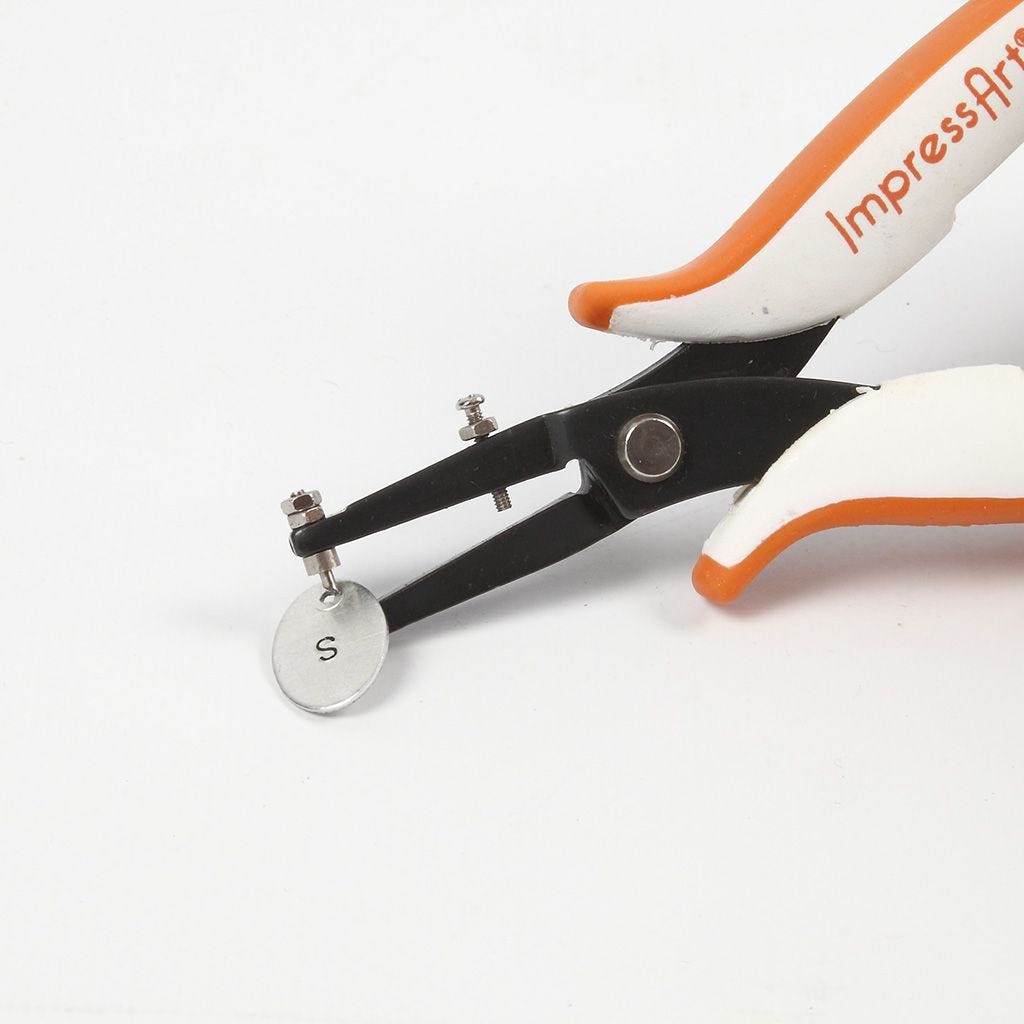 4
Make a small hole in the metal tag using a hole punch.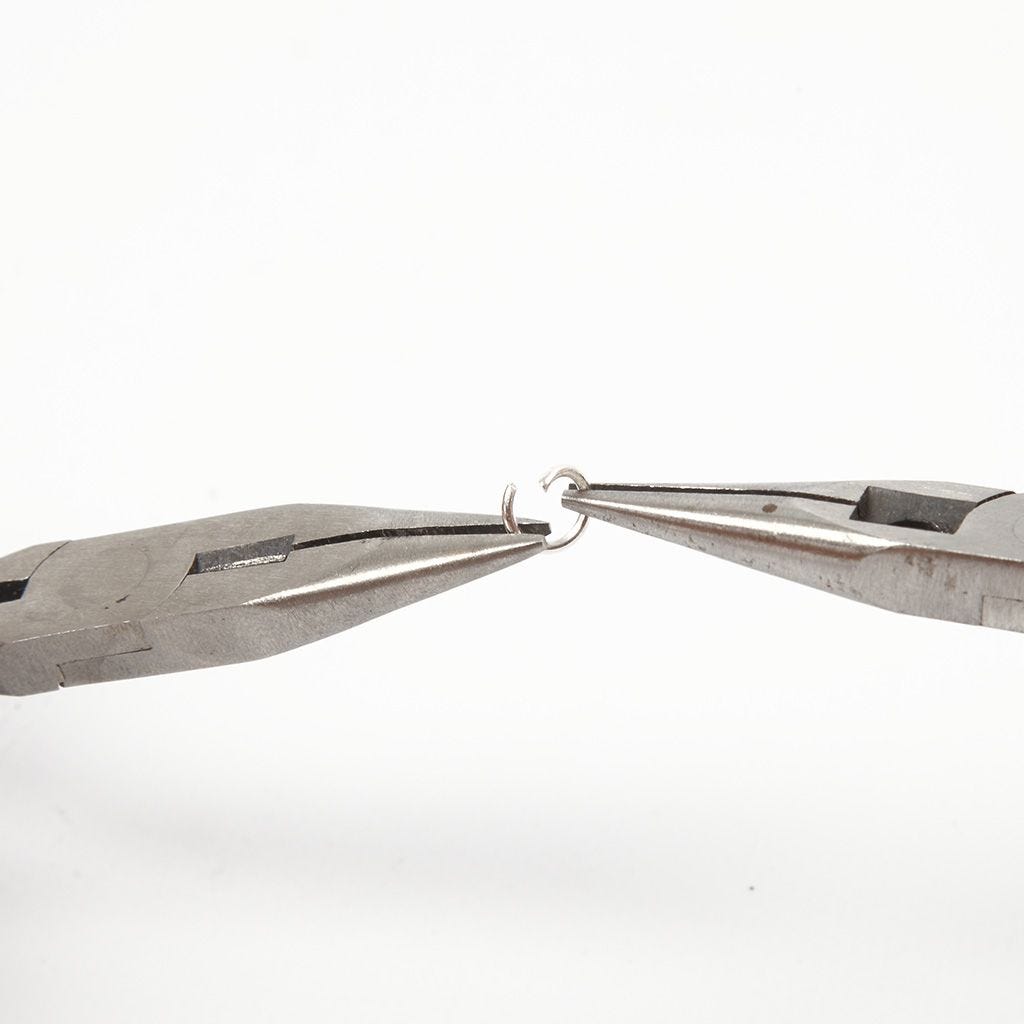 5
Use two flatnose pliers to open the round jump ring.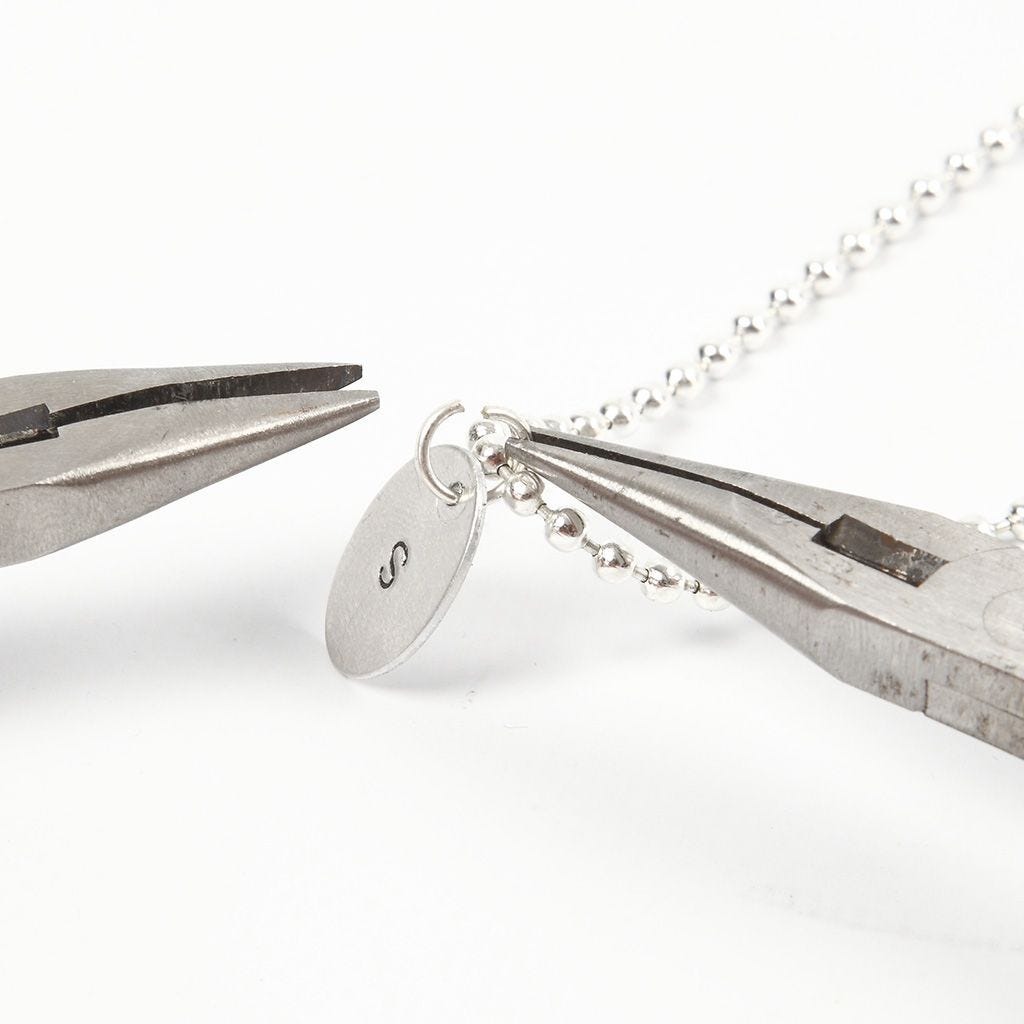 6
Attach the round jump ring to the hole in the metal tag and slide the finished jewellery pendant onto your chosen chain. Close the round jump ring.