A Pencil with a Silk Clay Head at one End
A Pencil with a Silk Clay Head at one End
Use a pencil for the body and shape a head from Silk Clay, attaching it to the pencil. Use small wads of carded wool for hair, make arms from springs with Silk Clay hands shaped like balls at the ends of the springs.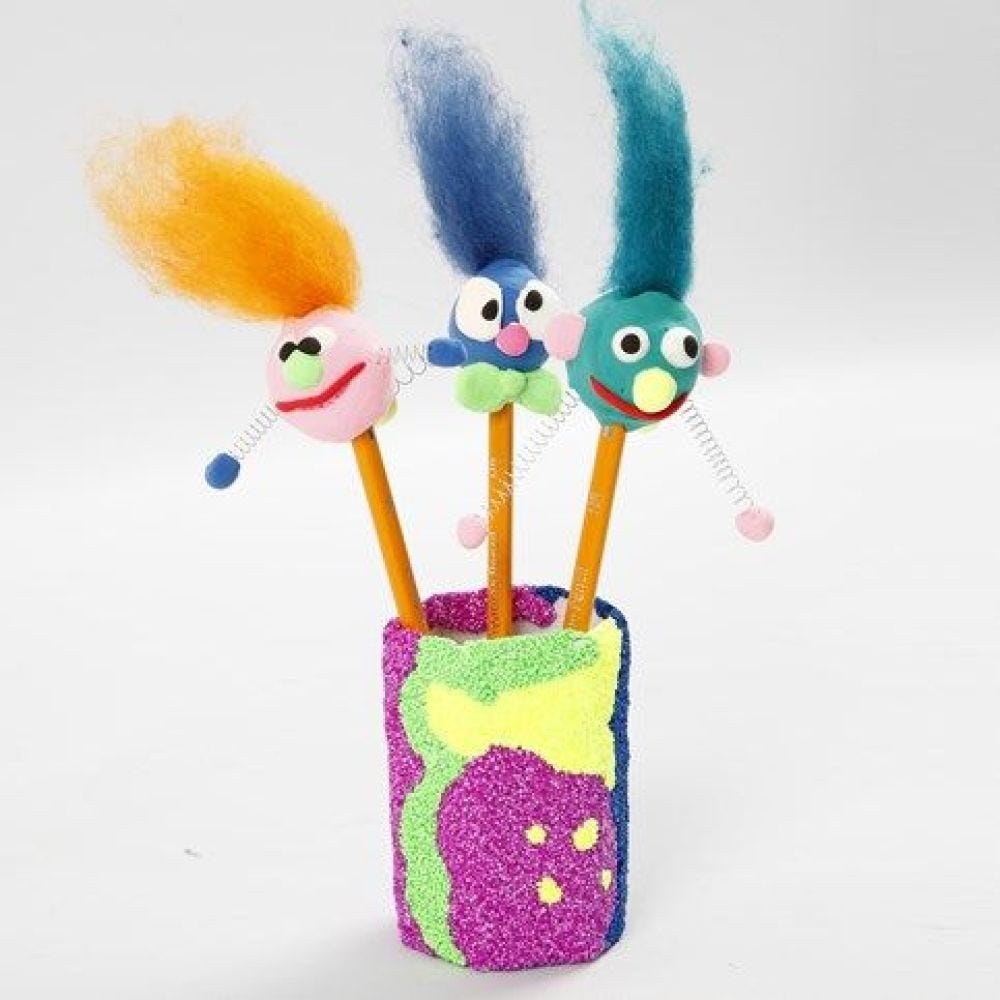 How to do it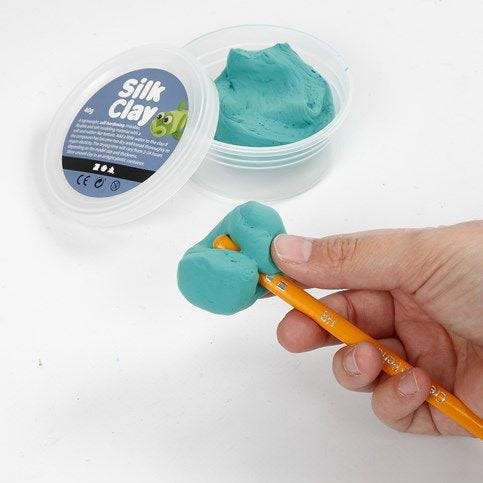 1.
Model a ball of Silk Clay and push it onto one end of the pencil. Leave groove in the Silk Clay at the top for attaching the hair.
2.
Push small wads of carded wool into the groove and push Silk Clay around to secure it.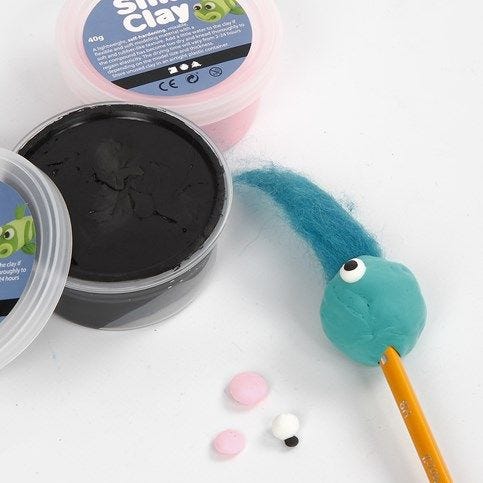 3.
Make eyes from small balls of white and black Silk Clay. Shape ears and a mouth in your chosen colours.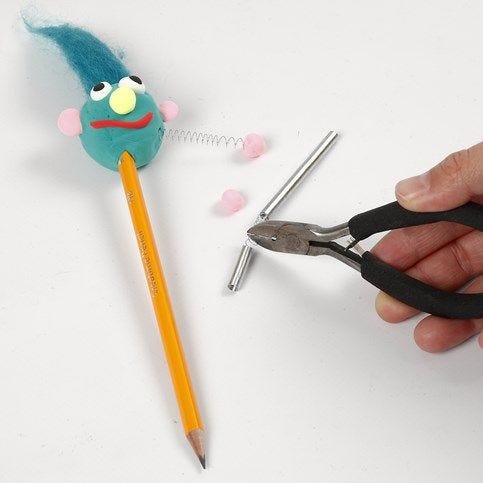 4.
Use side cutters for cutting a spring into suitable pieces for arms and push them onto the Silk Clay head – slightly lower down. Push small Silk Clay balls onto the ends for hands.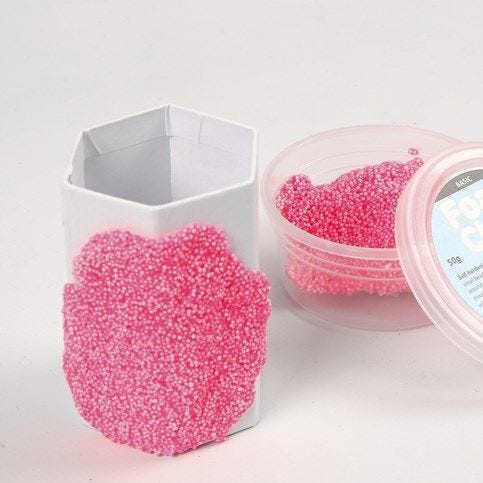 5.
The tall cardboard box is ideal for a pencil holder. Cover it with Foam Clay according to your imagination. Let it dry.