A pencil holder from cardboard tubes decorated with craft paint and basic craft materials
A pencil holder from cardboard tubes decorated with craft paint and basic craft materials
Make a practical pencil holder from toilet rolls or other cardboard tubes decorated with craft paint and other craft materials such as card, pom-poms, pipe cleaners etc. Attach all the parts with Sticky Base so that the children won't have to use a hot glue gun.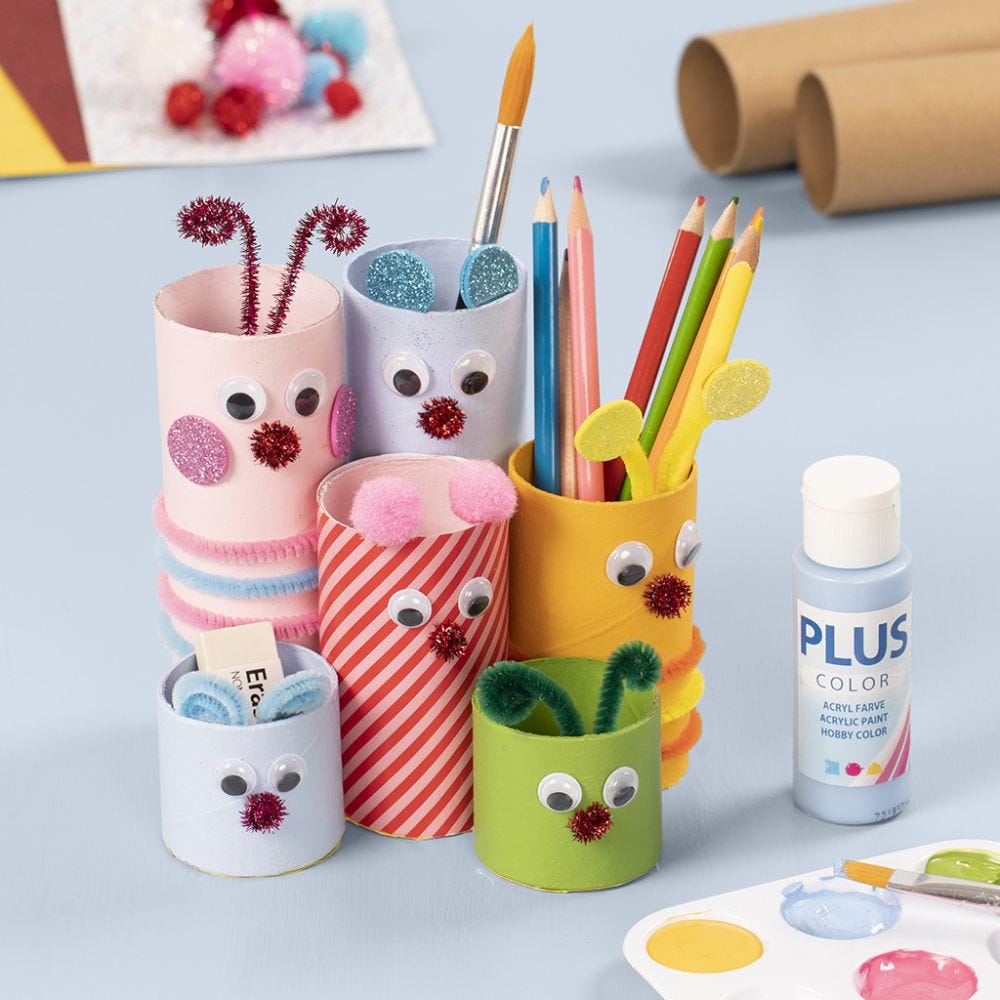 How to do it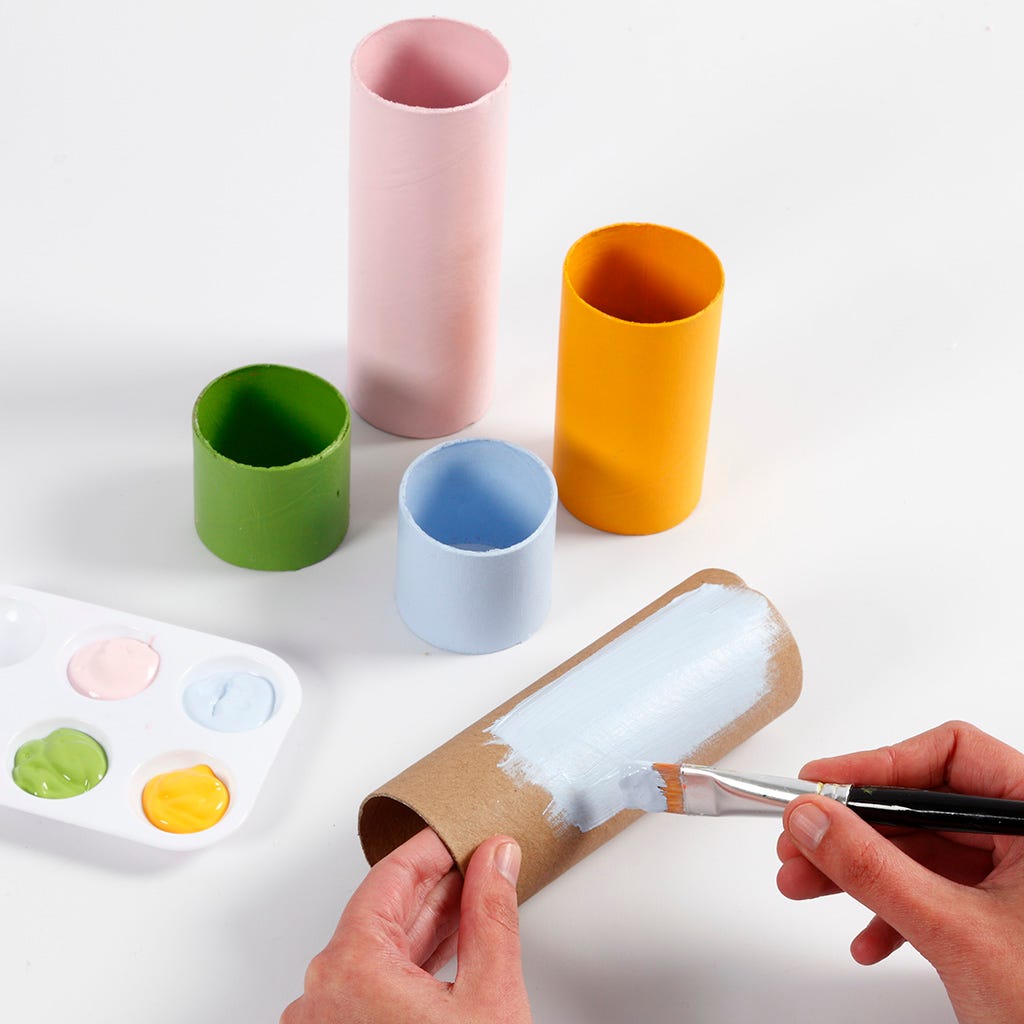 1
Paint the cardboard tubes with craft paint.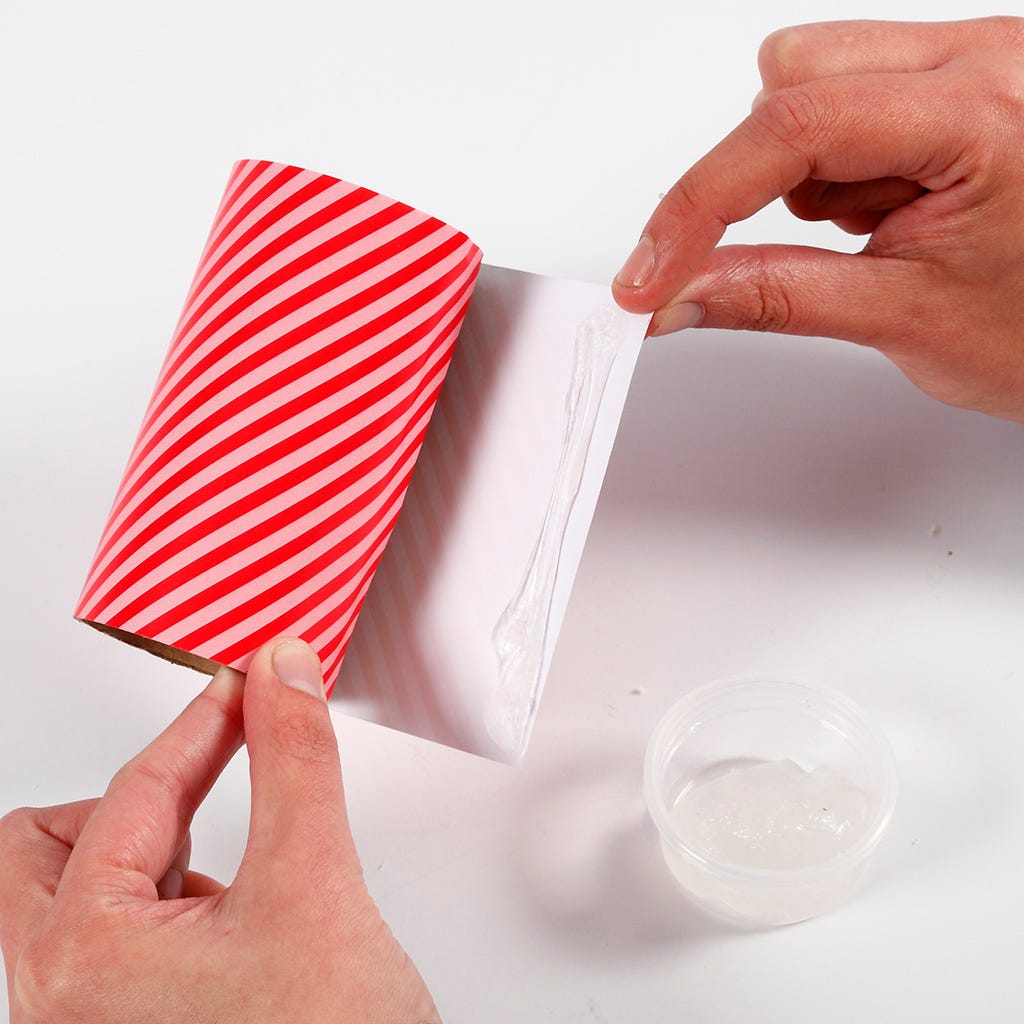 2
Alternatively, cover some of the cardboard tubes with paper or card. Here we have secured the paper around the tube with a blob of Sticky Base.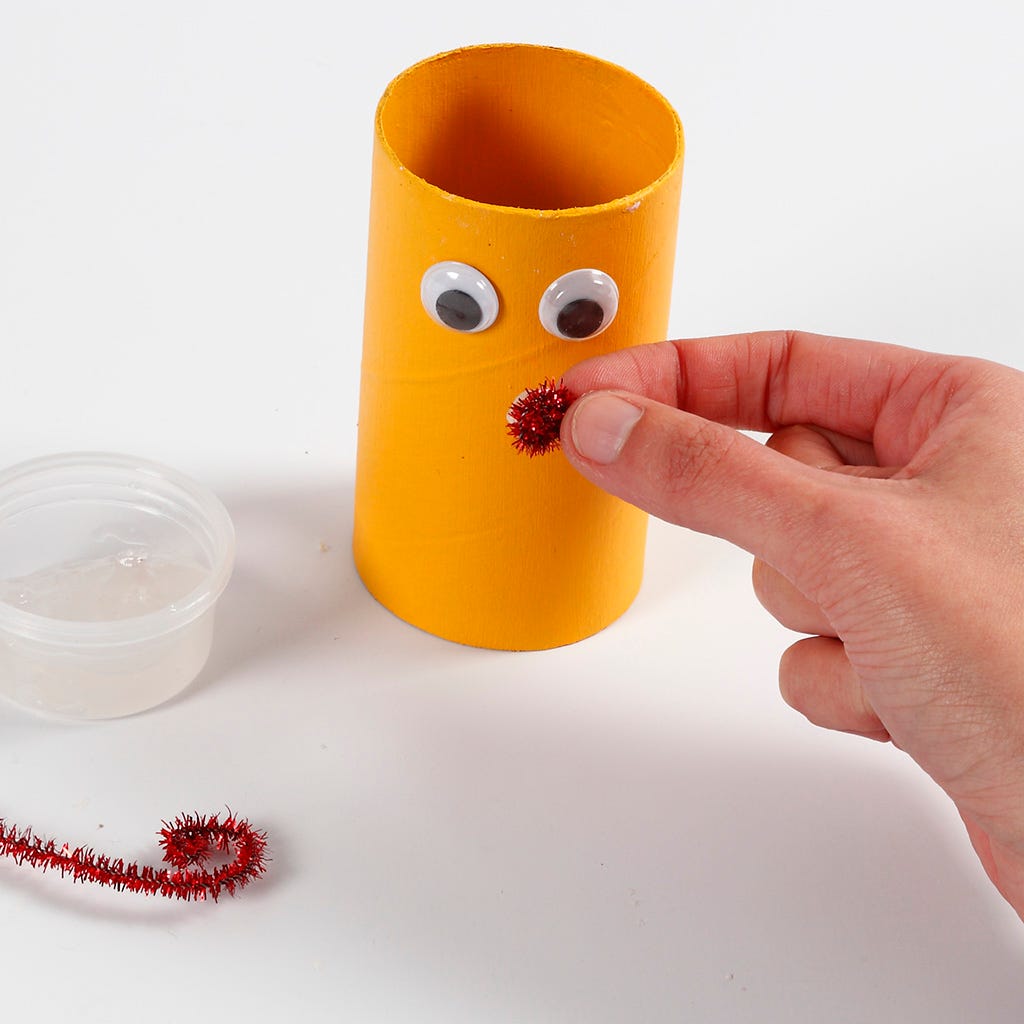 3
Decorate the cardboard tubes with self-adhesive googly eyes etc. Make the nose by rolling a small piece of pipe cleaner into a coil. Attach the nose onto the tube with a small blob of Sticky Base.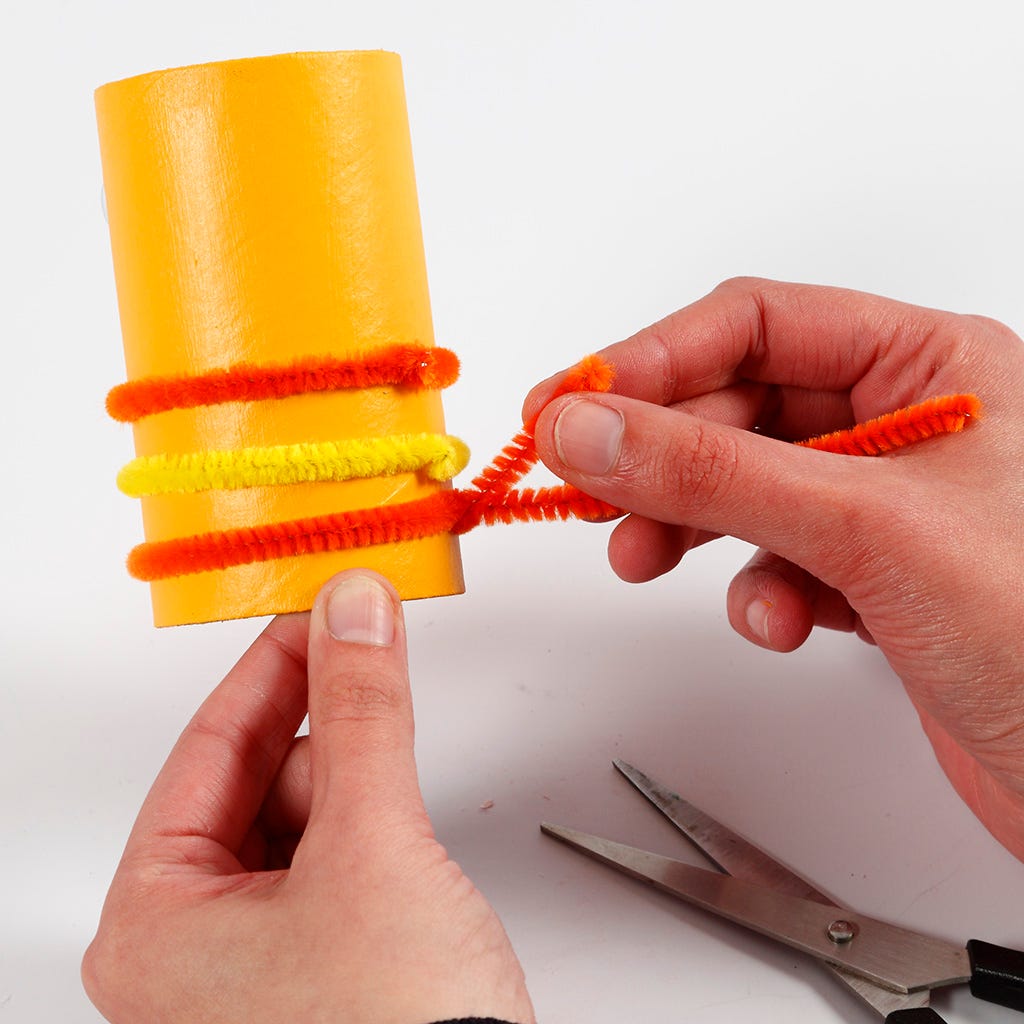 4
Make stripes by wrapping pipe cleaners around the tube.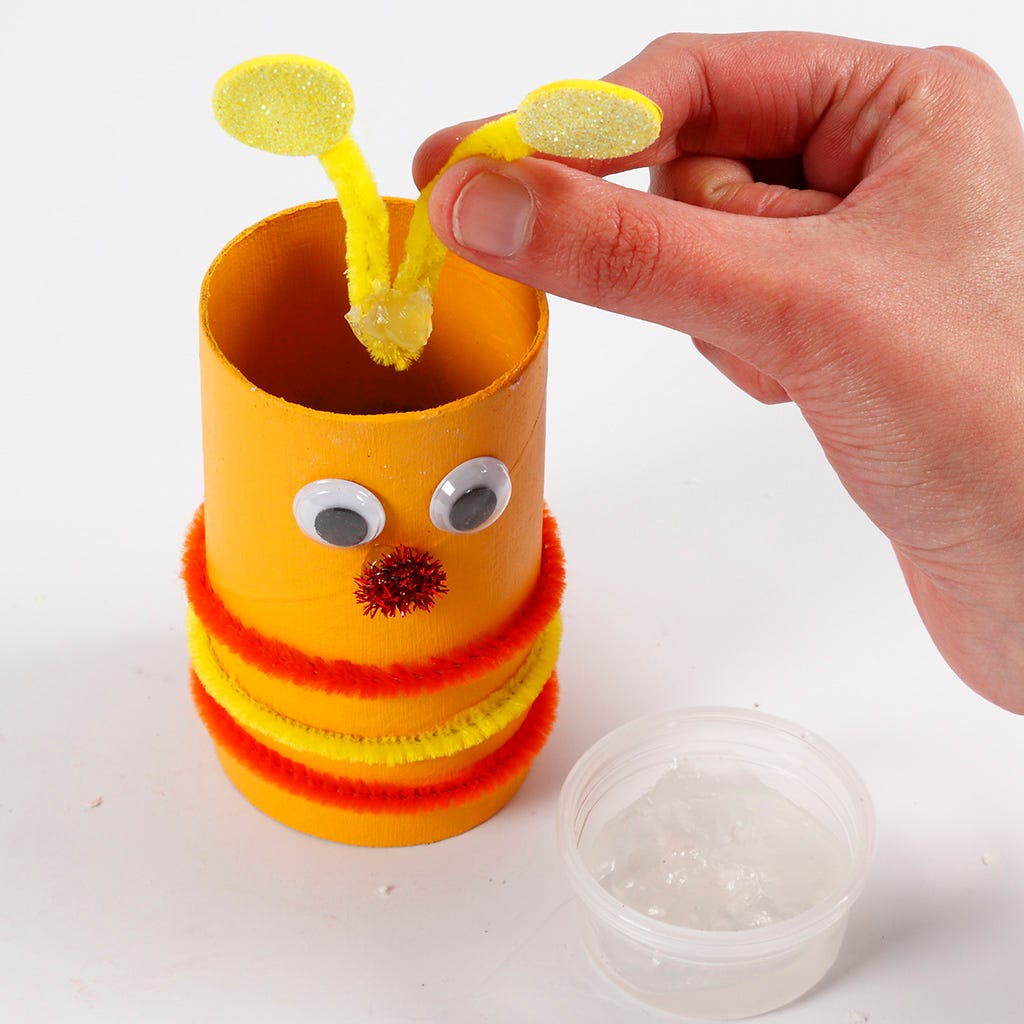 5
Fold a pipe cleaner in half and attach it onto the inside of the tube with a small blob of Sticky Base.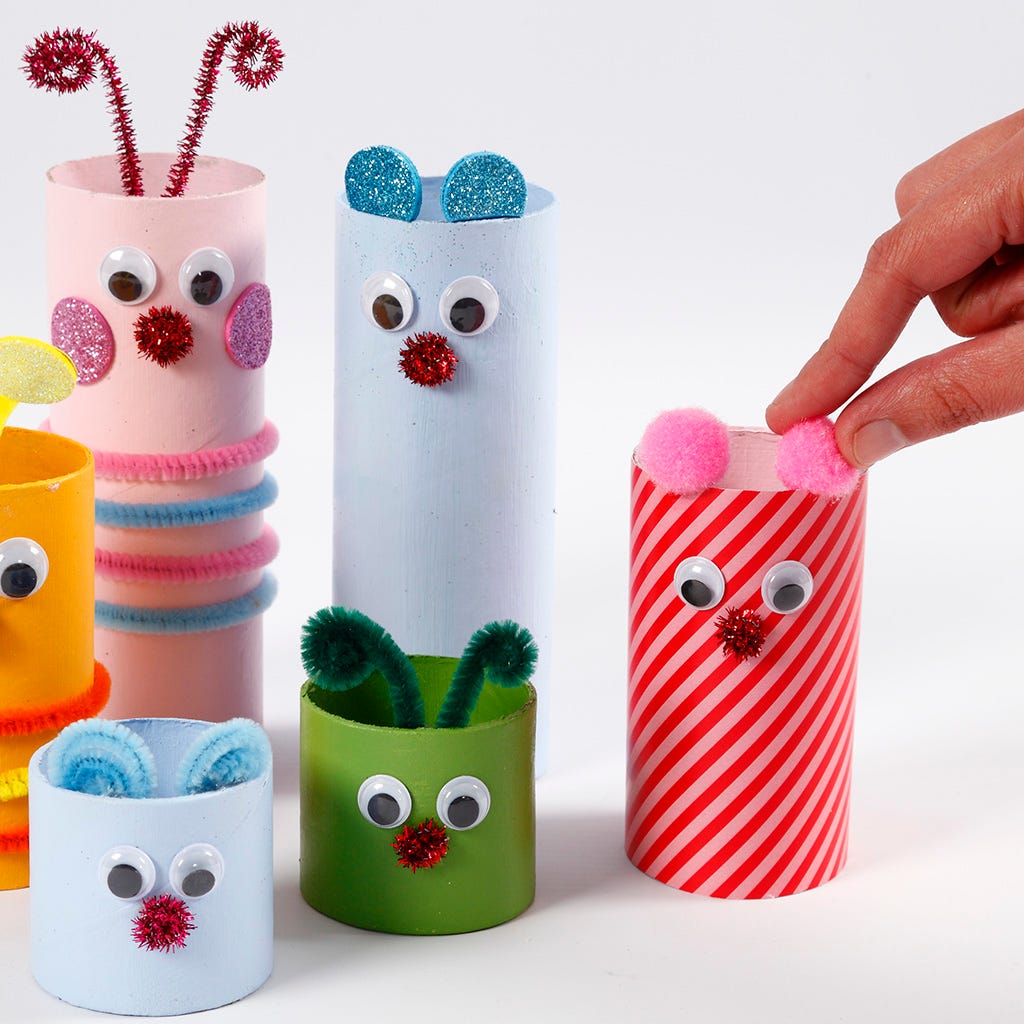 6
Attach pom-poms for the ears on these amusing creatures.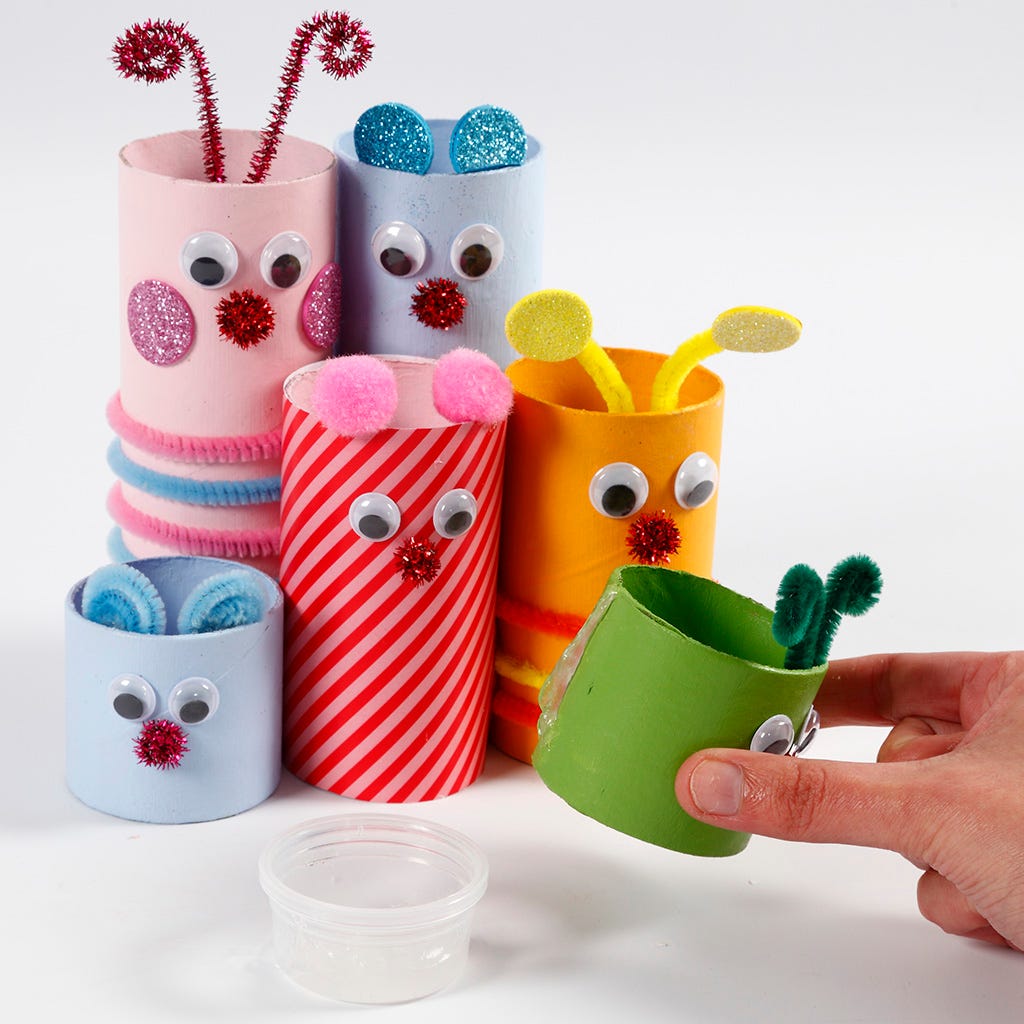 7
Stick the tubes together with blobs of Sticky Base between each tube.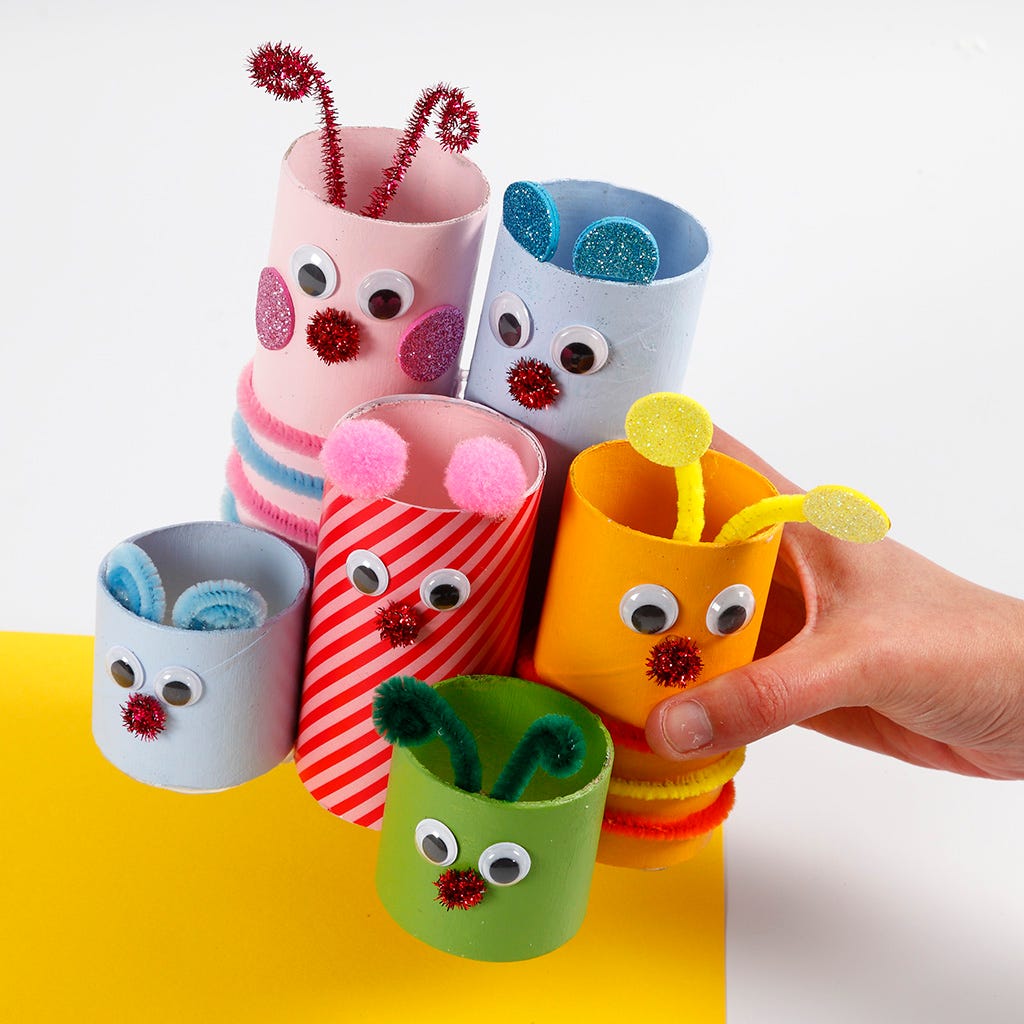 8
Make the base by attaching Sticky Base around the edges of the tubes. Press the tubes onto a piece of card.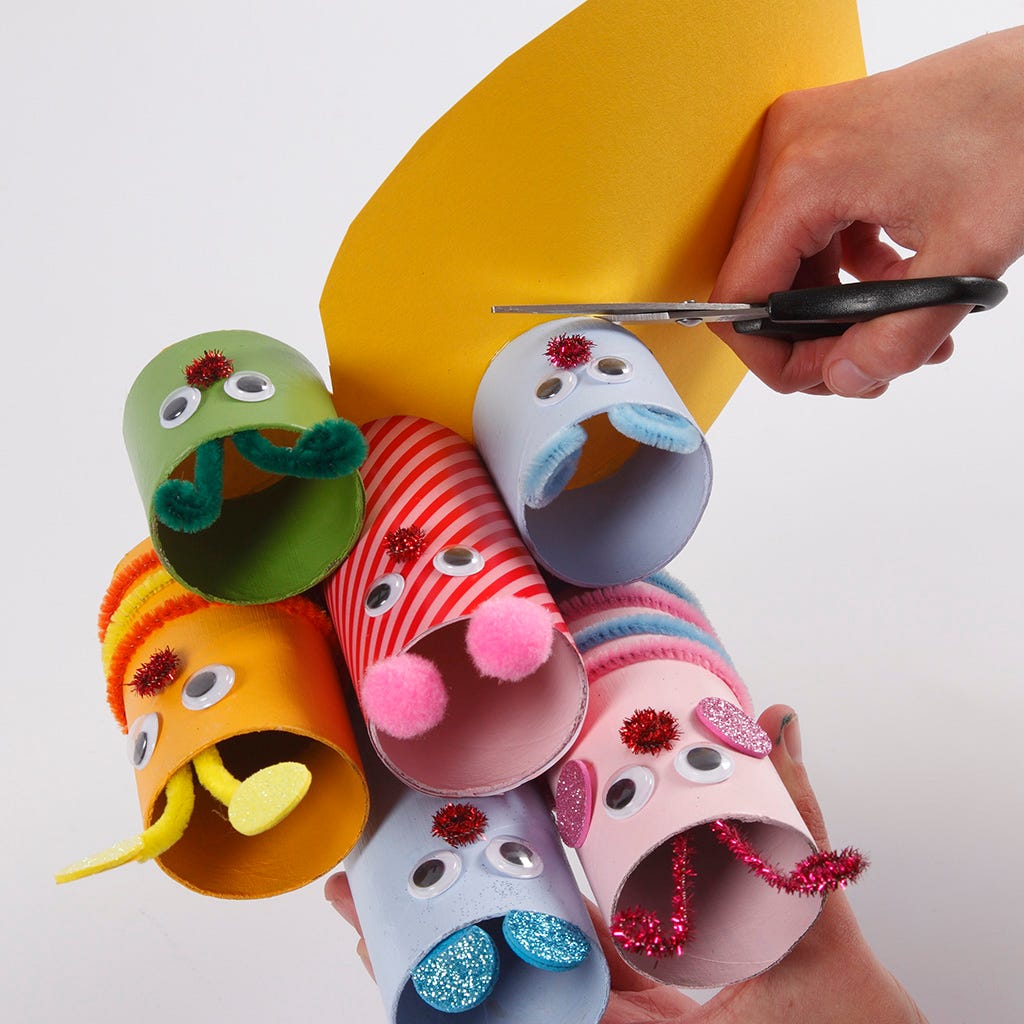 9
Once the Sticky Base is dry (takes approx. 24 hours), cut around the tubes.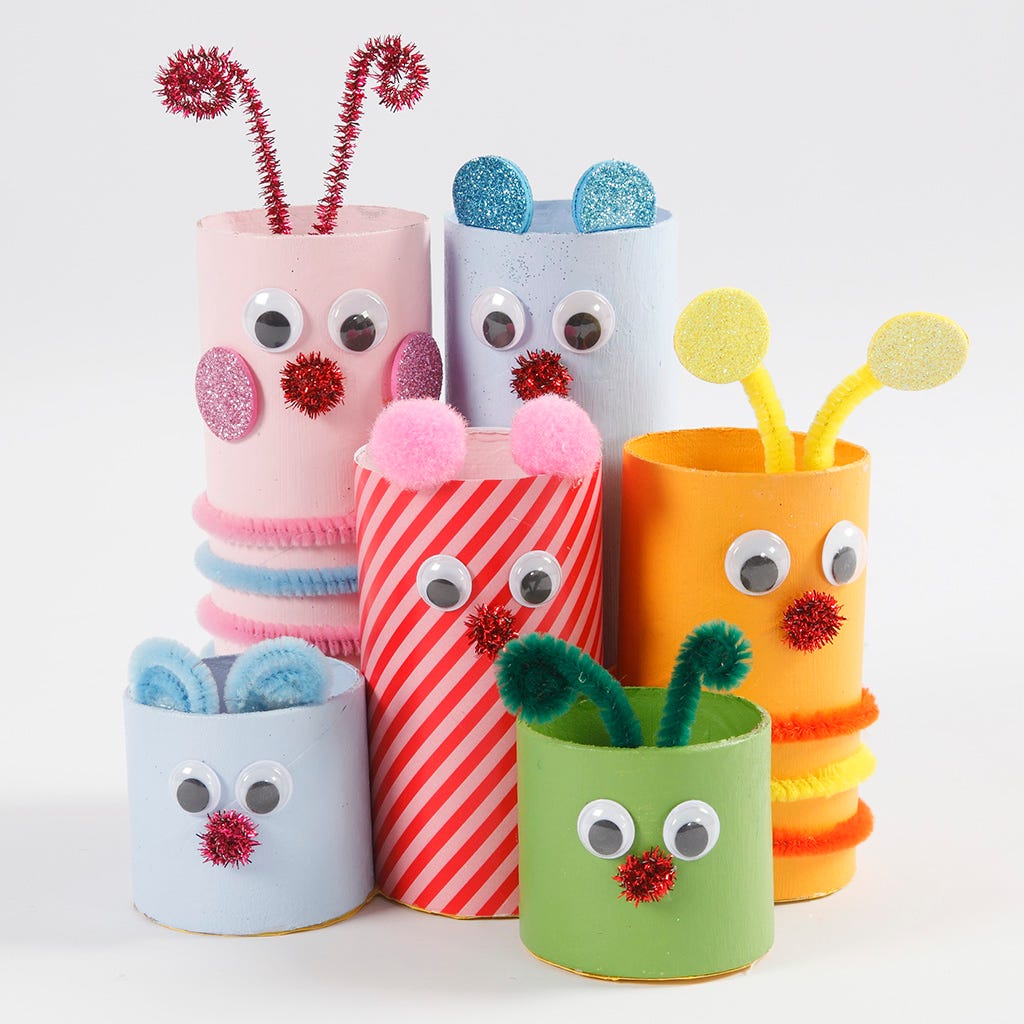 10
The finished pencil holder ready for use.