A Pencil Case with Masking Tape and wooden Buttons
A Pencil Case with Masking Tape and wooden Buttons
These wooden pencil cases with a sliding lid are decorated with masking tape. They are then varnished and decorated further with coloured, wooden buttons which are assembled into a stack and secured with a piece of mercerised cotton yarn. How to do it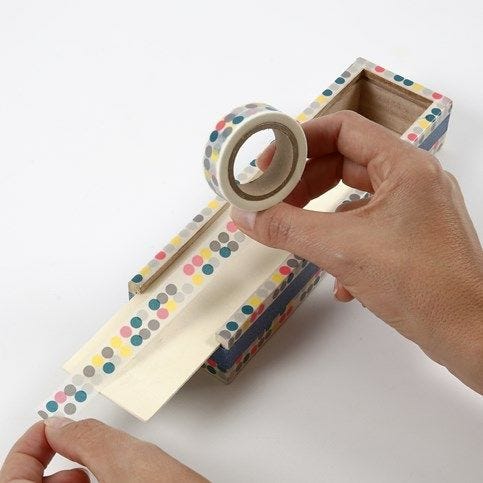 1.
Attach masking tape onto the pencil case according to taste. NB: do not remove the sliding lid whilst decorating.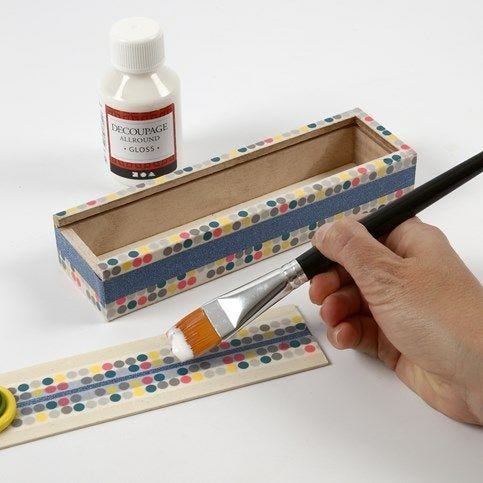 2.
Varnish the pencil case with decoupage lacquer. Remove the sliding lid from the pencil case and varnish the two parts separately.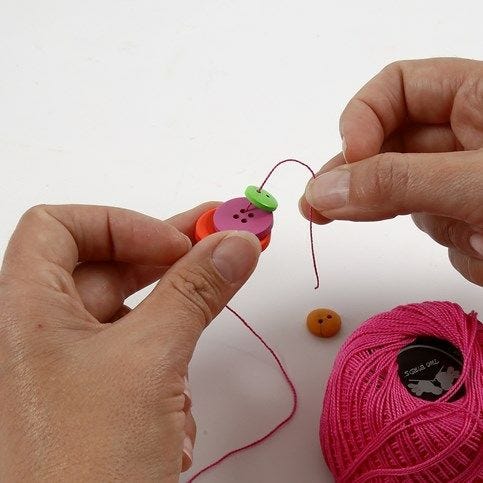 3.
Thread three or four wooden buttons in different colours and sizes (with the smallest one at the top) onto a piece of mercerised cotton yarn.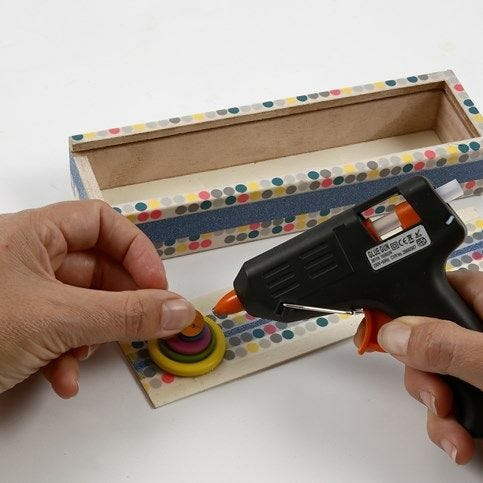 4.
Glue the stack of buttons onto the pencil case lid. Use a glue gun.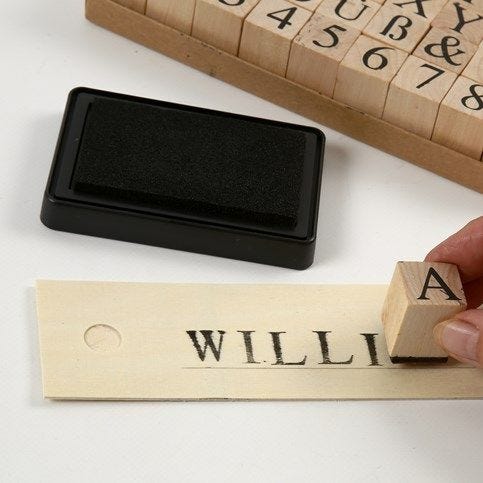 Another variant
A pencil case with name made with a foam stamp set.
Copyright © 2013-present Magento, Inc. All rights reserved.