A Party Invitation and Cards with Galvanised Hearts
A Party Invitation and Cards with Galvanised Hearts
This card series is made from blank greeting cards from Vivi Gade Design (the Skagen series). They are decorated with fibre paper, card and paper from the Color Bar series, waxed cotton cord, self-adhesive rhinestones and a galvanised heart. How to do it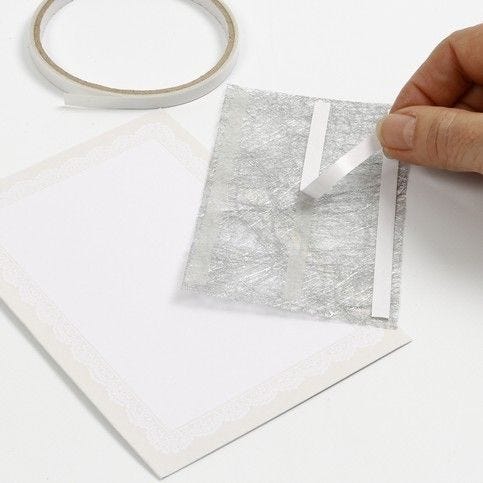 1.
Attach silver fibre paper onto the greeting card using double-sided adhesive tape.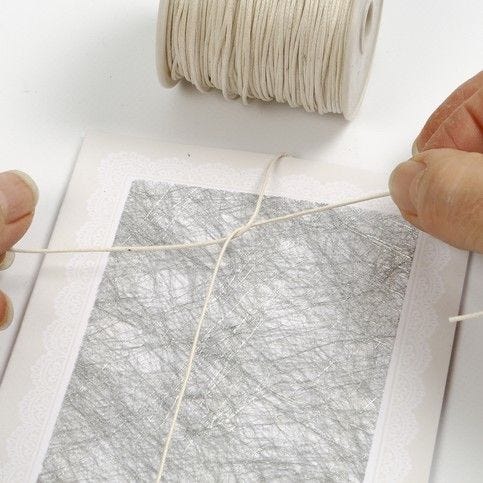 2.
Tie a piece of waxed cotton cord around the front of the greeting card.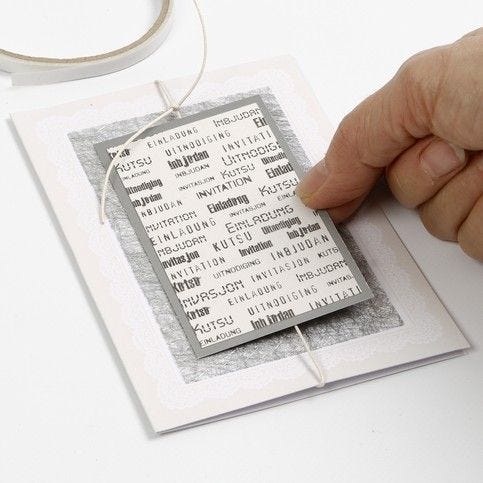 3.
Cut a piece of grey Color Bar card and a slightly smaller piece of Kraft paper with the invitation text and attach both to the greeting card.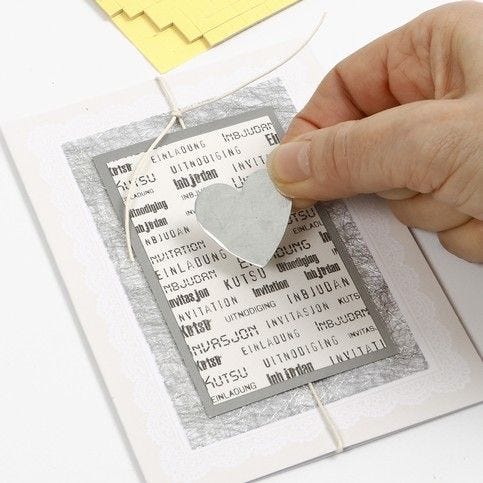 4.
Attach the galvanised heart onto the front of the greeting card using 3D foam pads.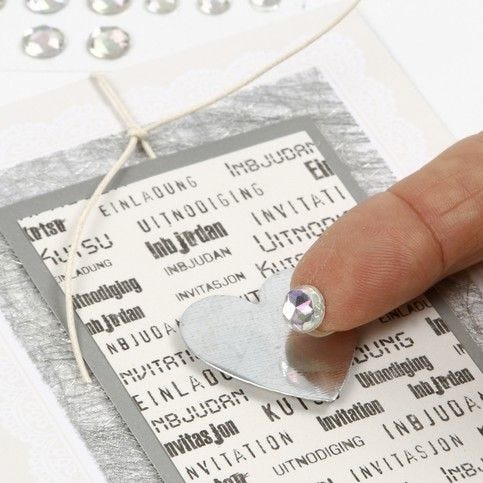 5.
Decorate with self-adhesive rhinestones.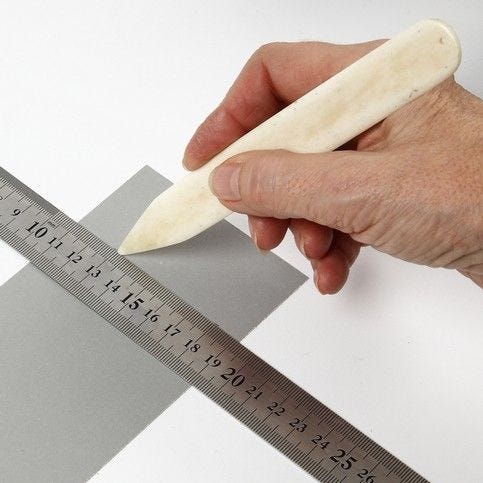 6.
The menu card: Cut a piece of card measuring 21 x 8.5cm. Measuring 4cm from the top of the card, score along the fold (and bend the fold backwards).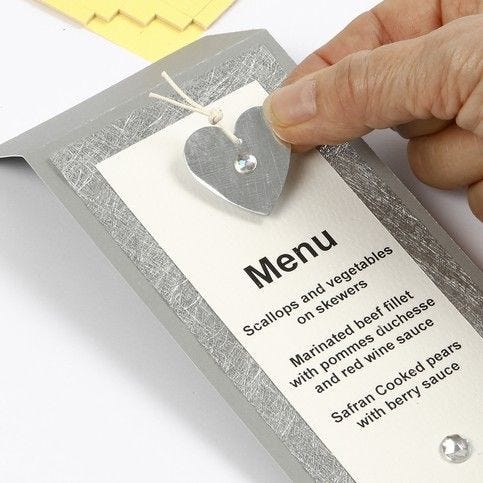 7.
Print out the menu onto a piece of party card and attach it and a piece of fibre paper onto the long piece of card. Decorate with a galvanised heart and rhinestones.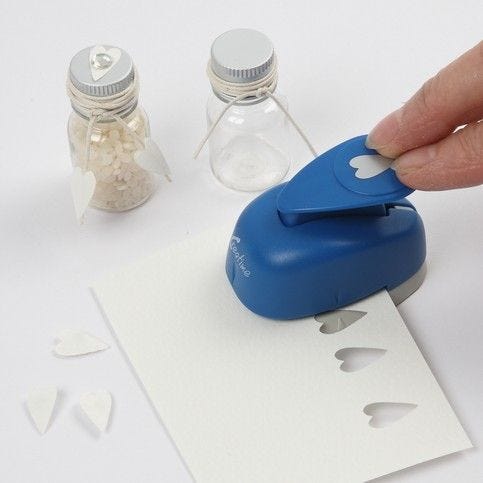 8.
Punch out heats from white card using a lever punch and glue them together in pairs around the ends of a piece of cotton cord tied around the neck of a small plastic container which is filled with rice.
9.
Feed a piece of cotton cord through the metal heart eyelet. Hang a galvanised heart inside the metal heart on the hook below the eyelet. Tie the cotton cord onto the neck of the glass bottle containing the flower.
Copyright © 2013-present Magento, Inc. All rights reserved.