A Papier-mâché Elephant covered with Pearl Clay and Googly Eyes
A Papier-mâché Elephant covered with Pearl Clay and Googly Eyes
This papier-mâché elephant is covered with Pearl Clay and googly eyes. The ears are made separately and then attached. How to do it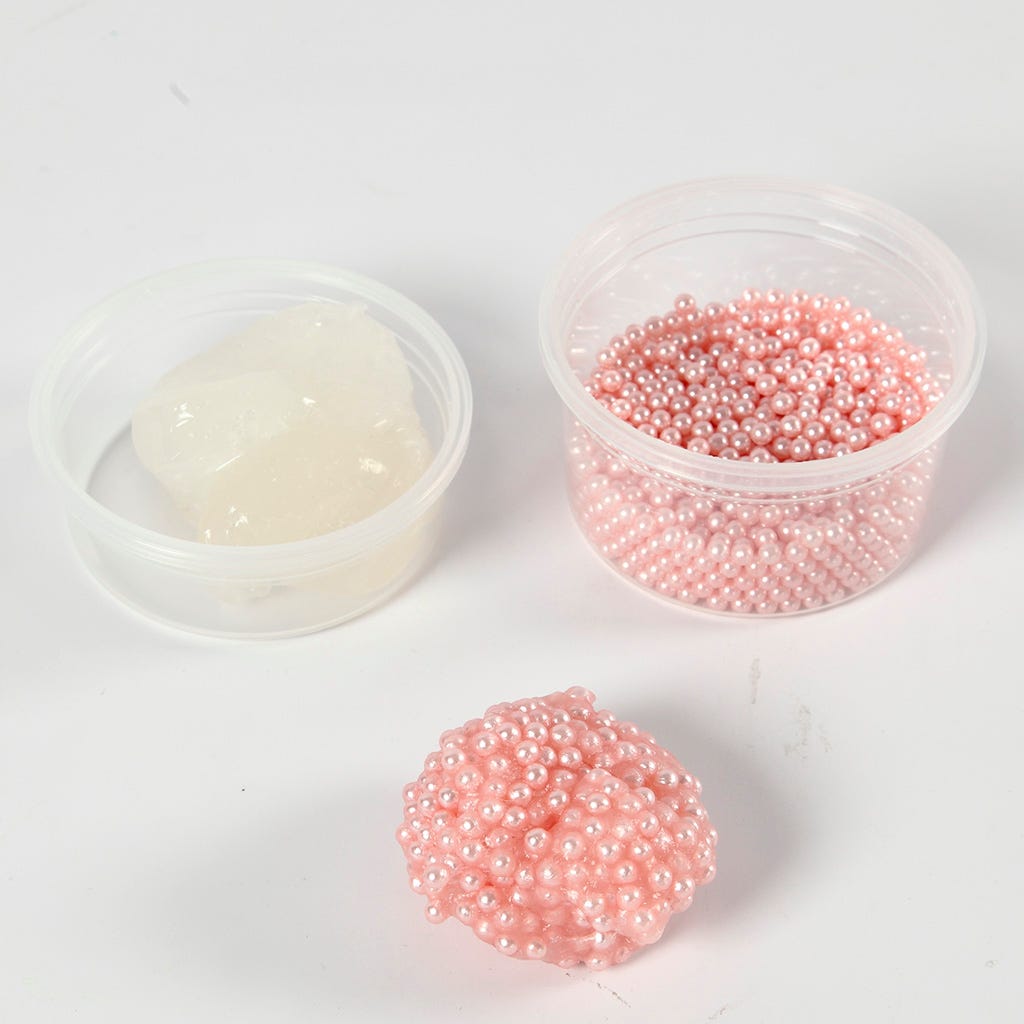 1
Divide the supplied tub of modelling gel into three equal size portions and mix each portion with a tub of beads by pushing the modelling gel (glue) into the beads by hand.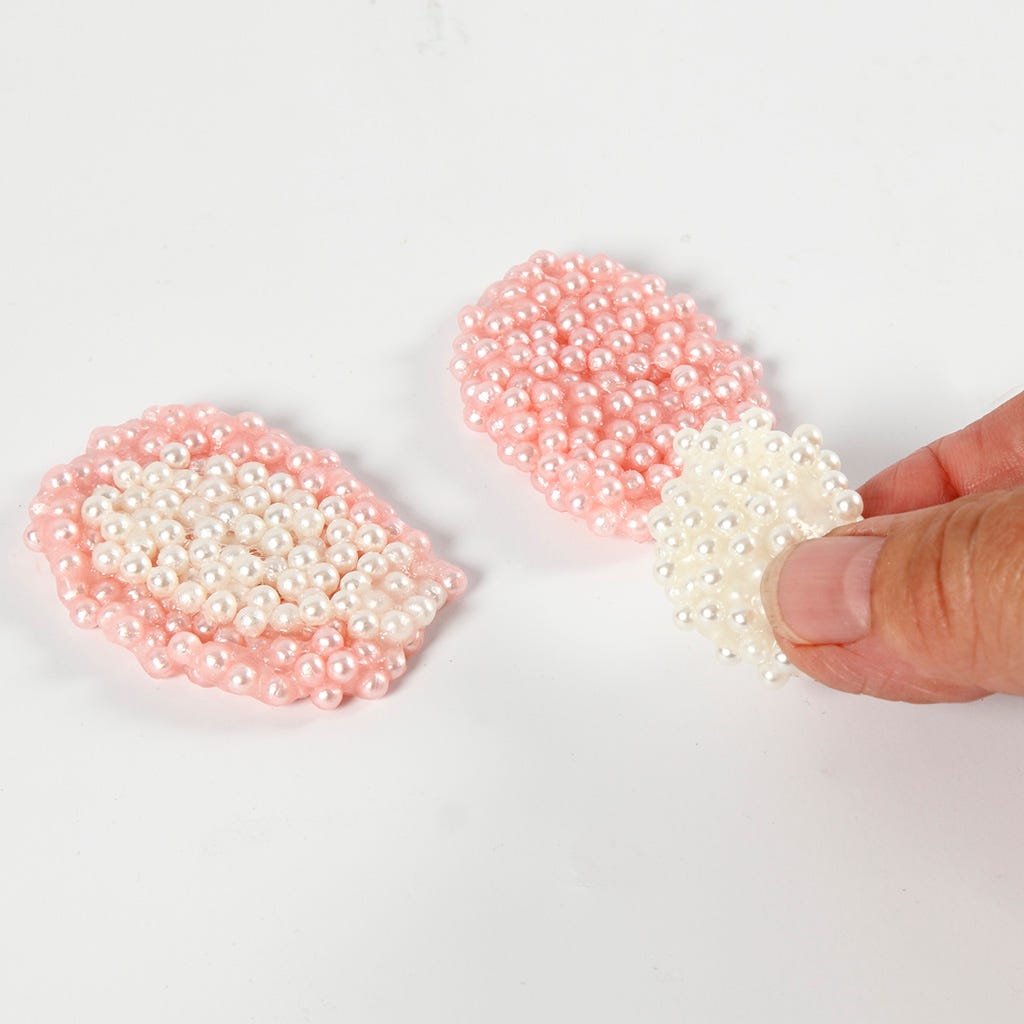 2
Model two pink ears with white beads inside as follows: Place a spoon underneath to shape the ears and to make them curve slightly. Leave to dry until the modelling gel (glue) has dried completely.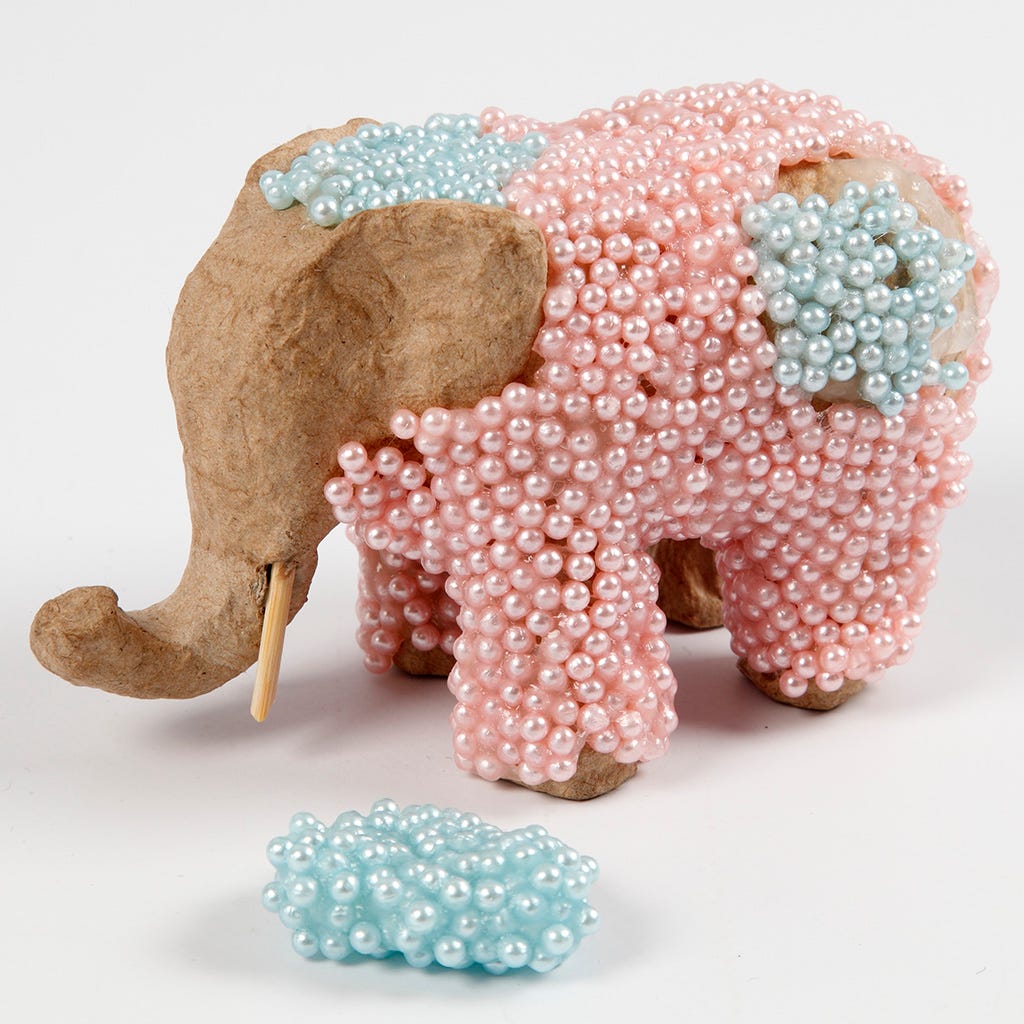 3
Now cover the entire elephant with Pearl Clay (except the ears).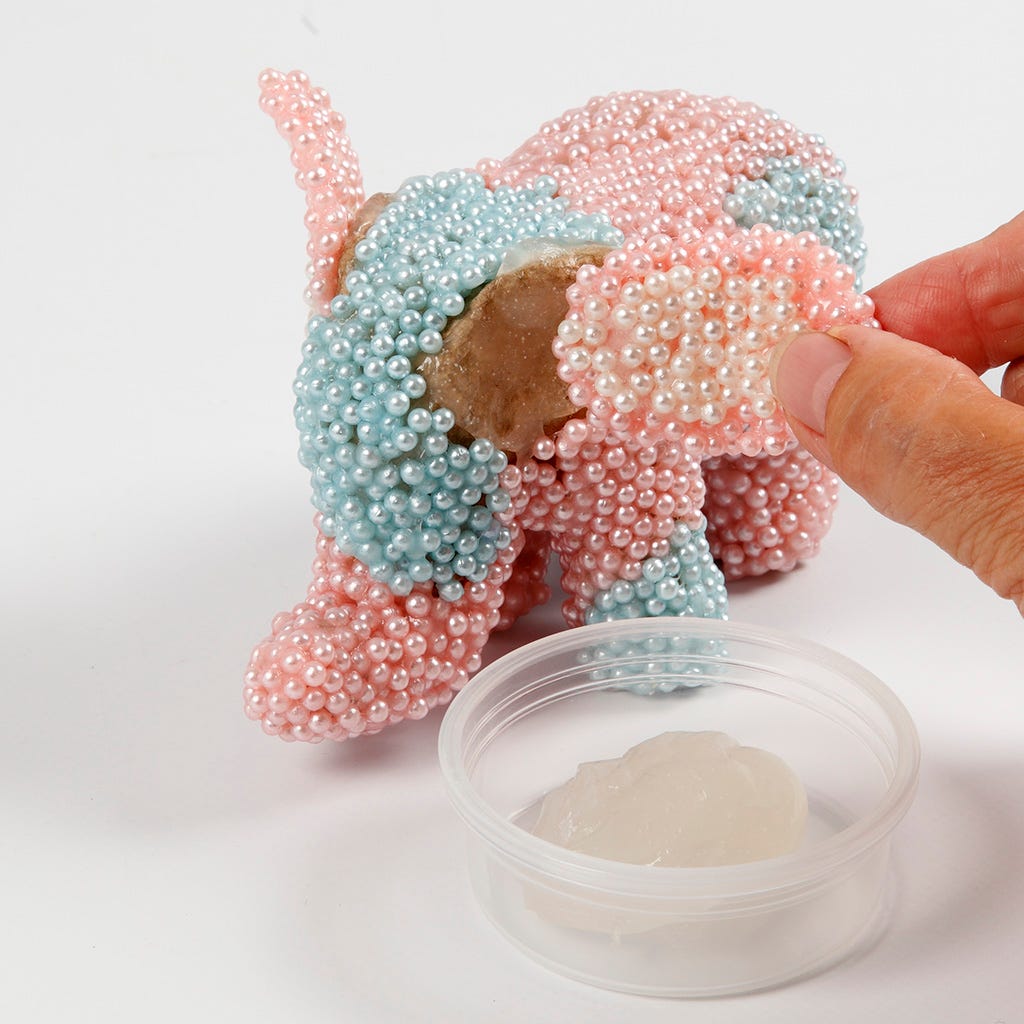 4
Attach the loose ears with the modelling gel (glue). Fill in the gaps with beads.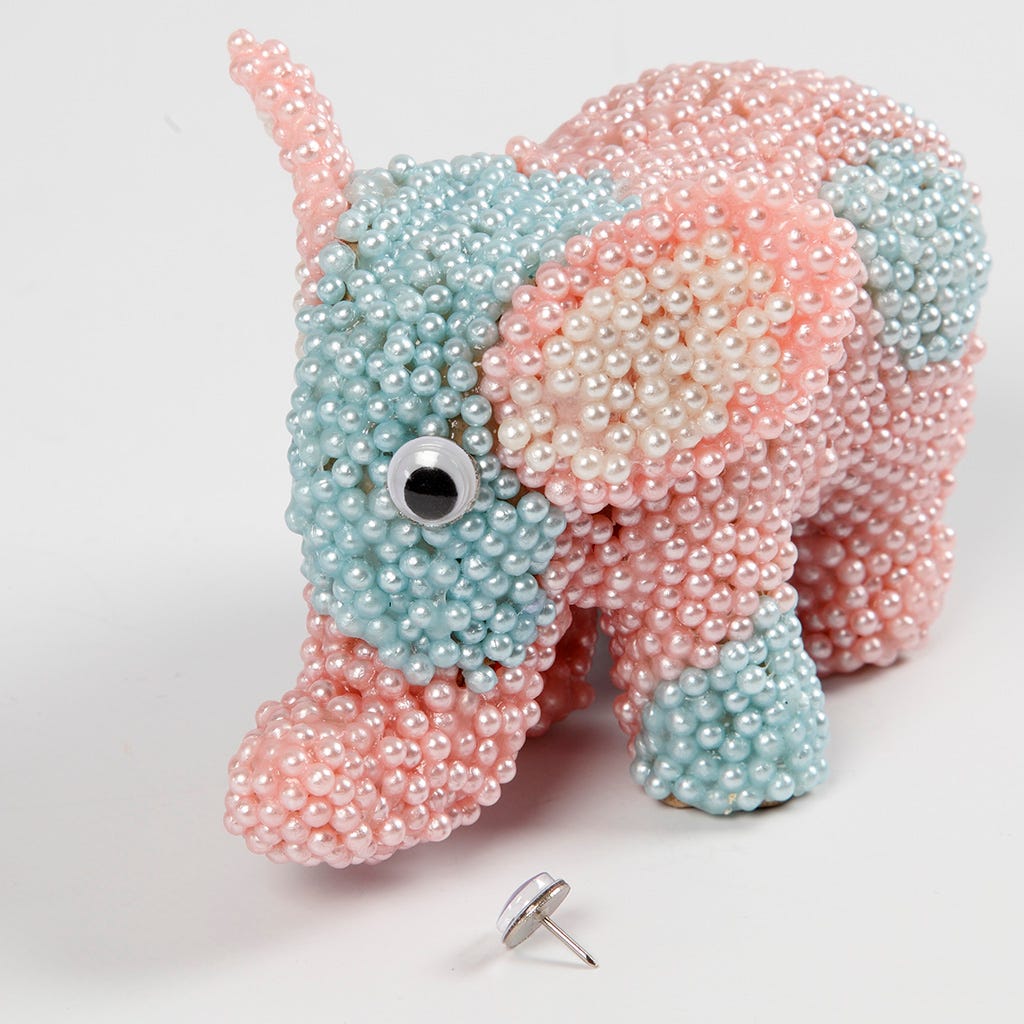 5
Push in the googly eyes.
Copyright © 2013-present Magento, Inc. All rights reserved.