A Paper Fortune Teller Menu Card with a punched-out Flower
A Paper Fortune Teller Menu Card with a punched-out Flower
Make a lovely and different menu card from a paper fortune teller fastened with a ribbon and a punched-out card flower.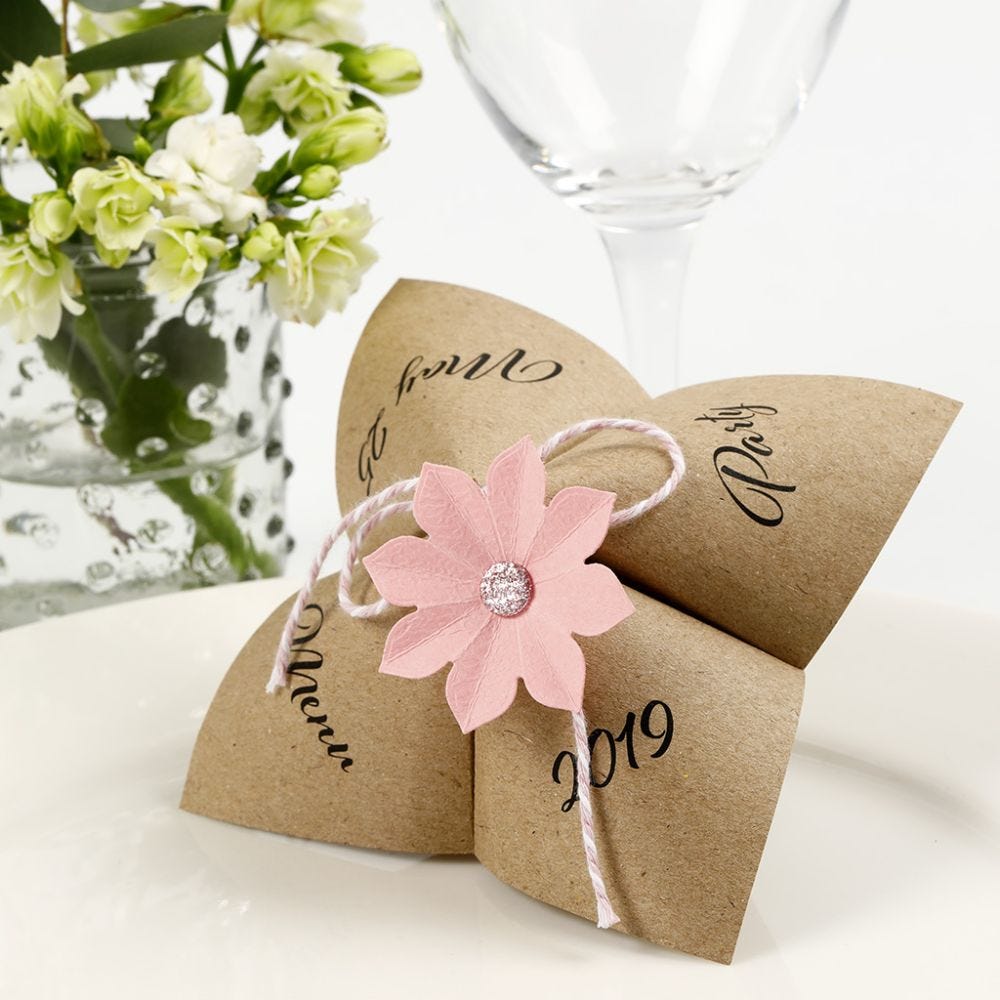 How to do it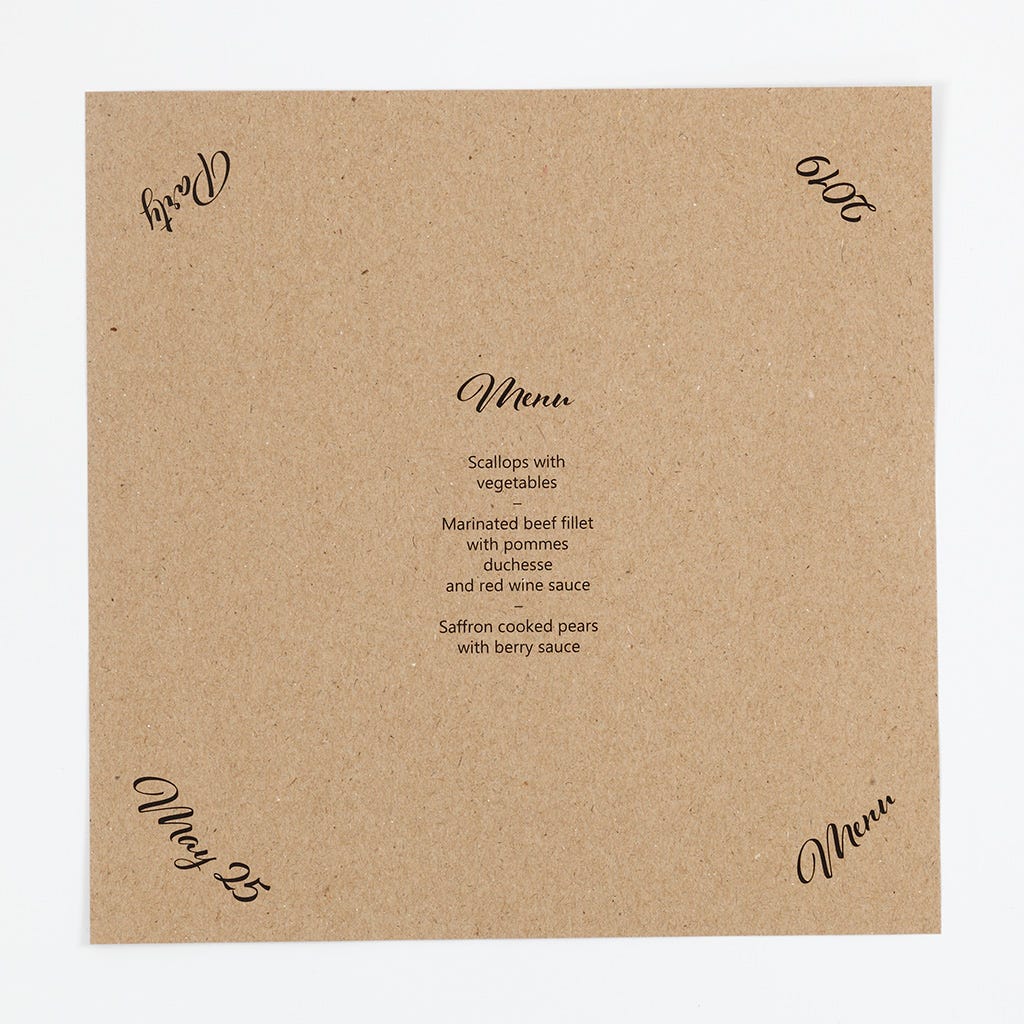 1
Follow the instructions in the PDF file which you can find on this page. They illustrate where the text needs to be. You may write the text by hand or print it onto the paper.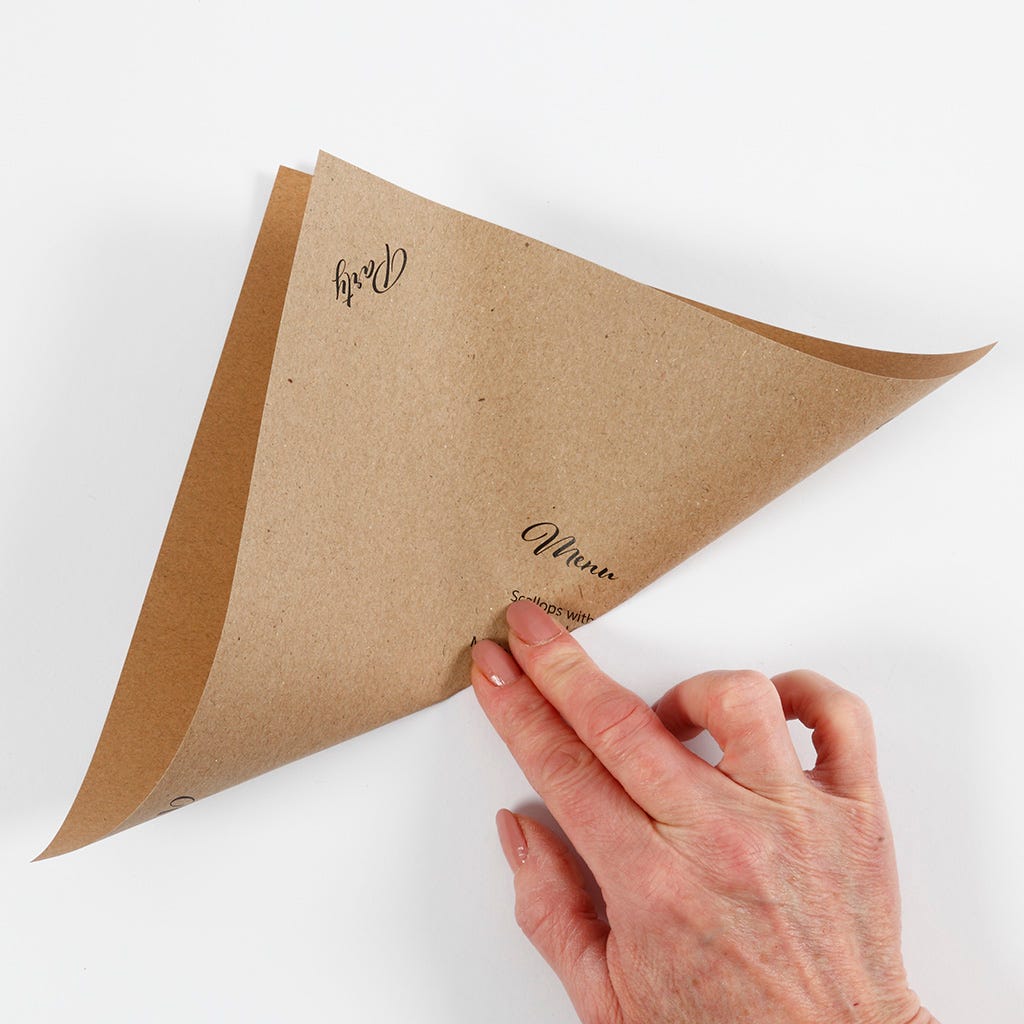 2
Fold the paper diagonally in both directions and lightly score in the middle as illustrated in this photo.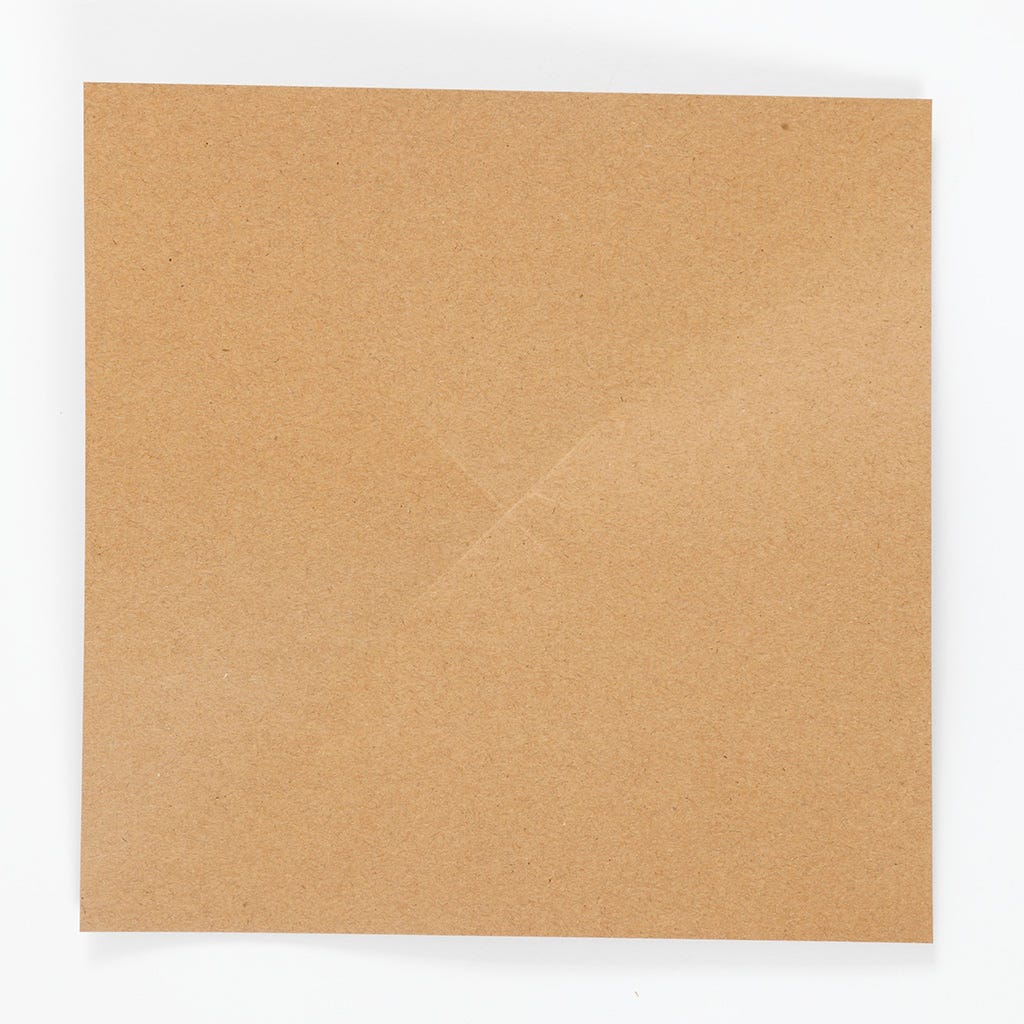 3
Turn over the piece of paper, so the back is facing up.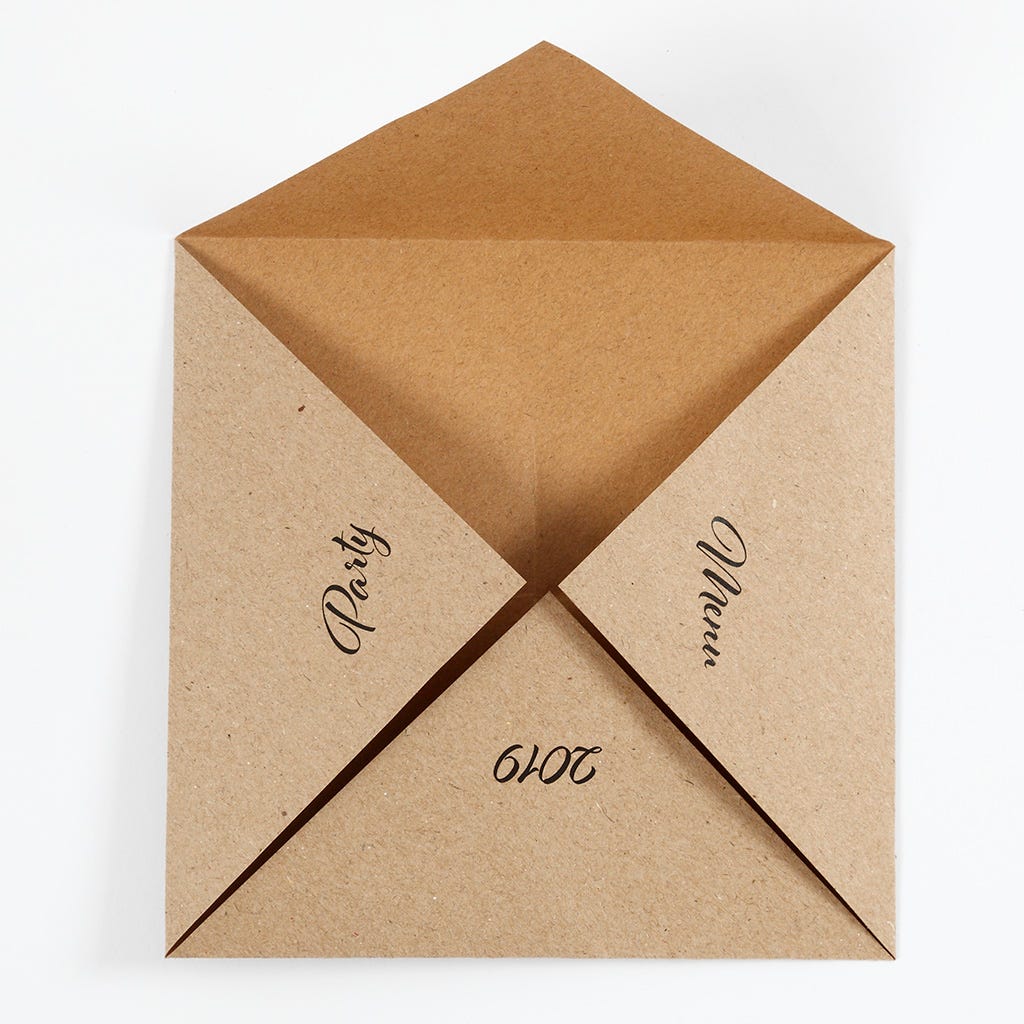 4
Fold the corners towards the centre.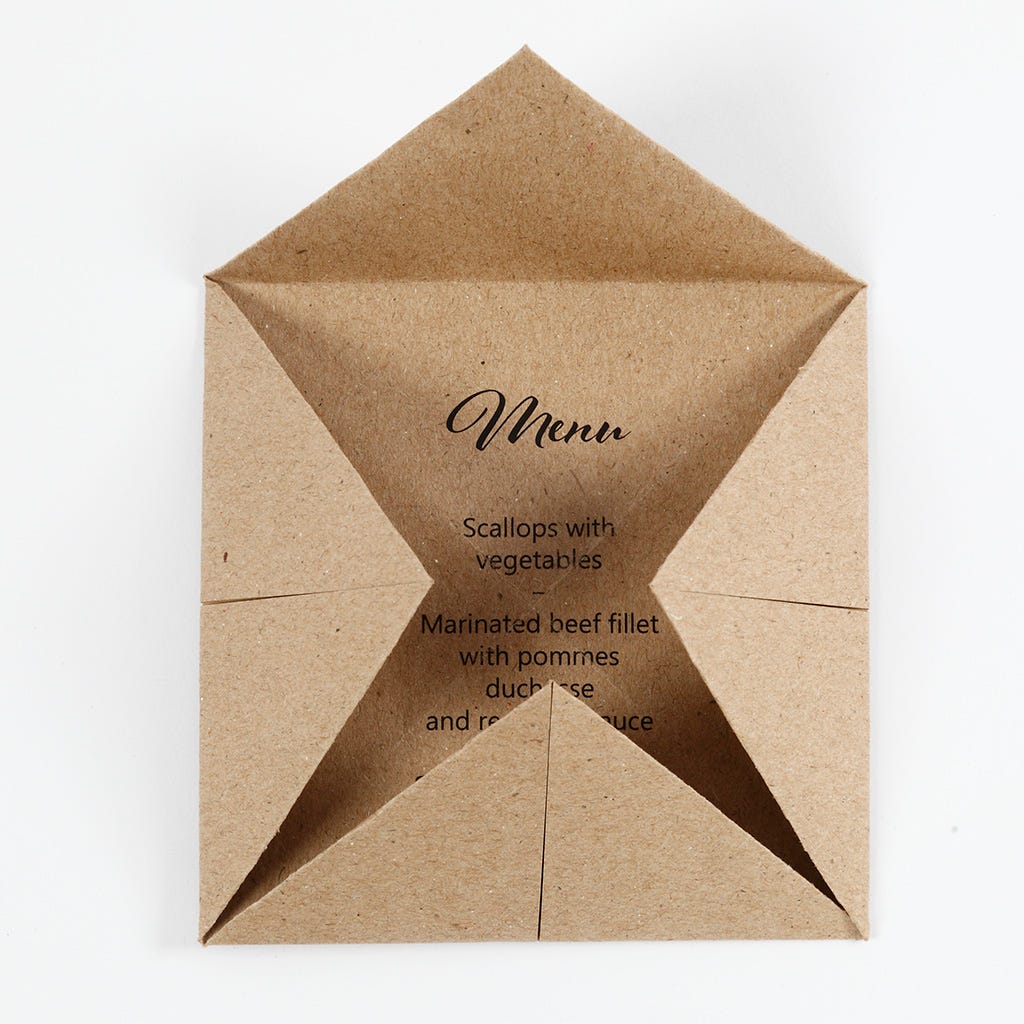 5
Turn over and fold the corners towards the centre.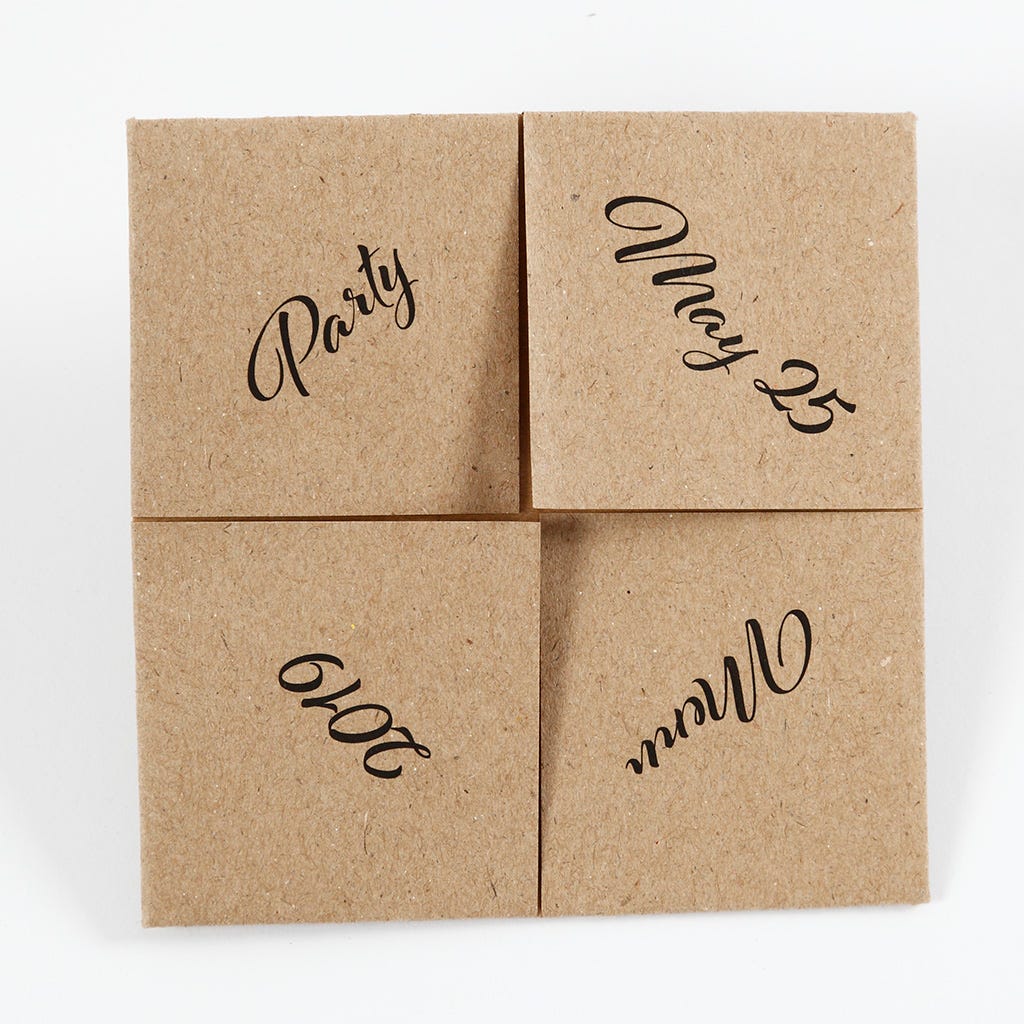 6
Turn over and unfold. You may fold horizontally and squeeze slightly to make it easier to unfold.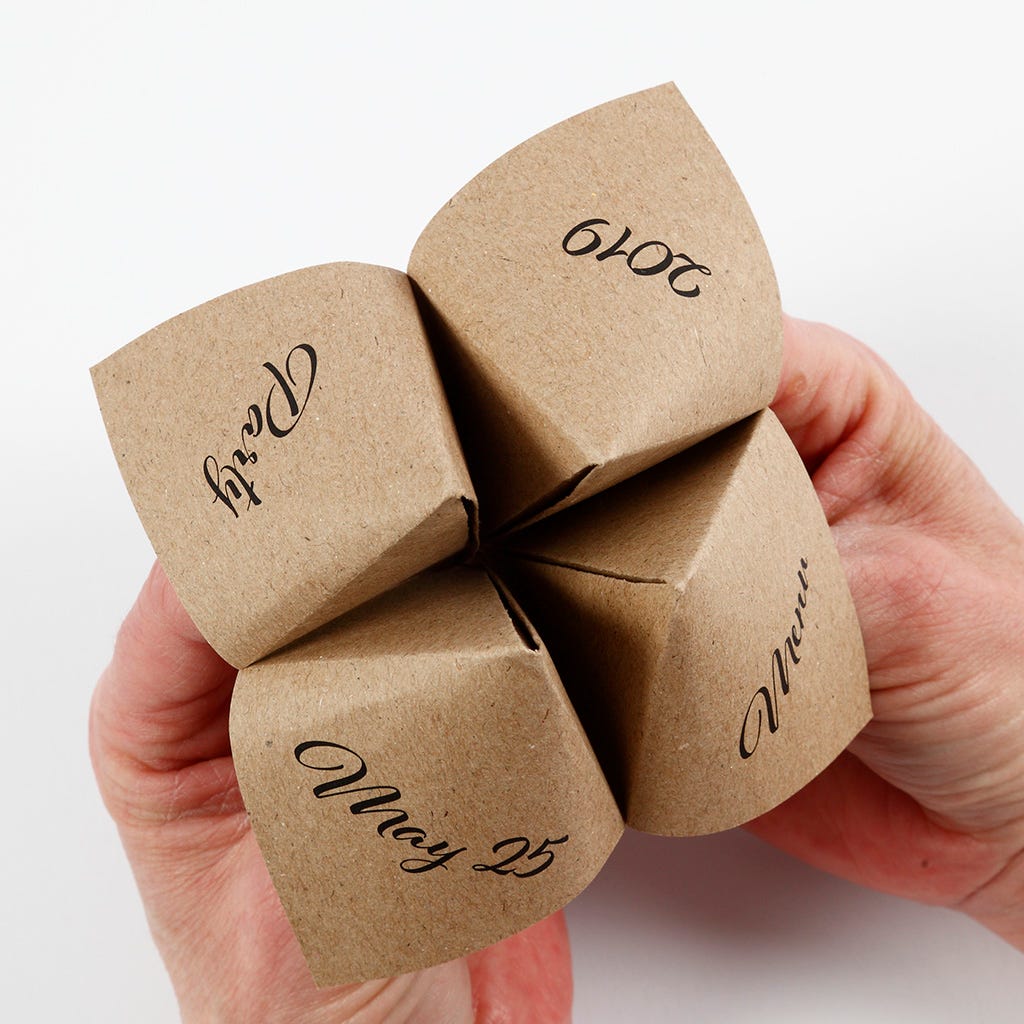 7
Push the corners together.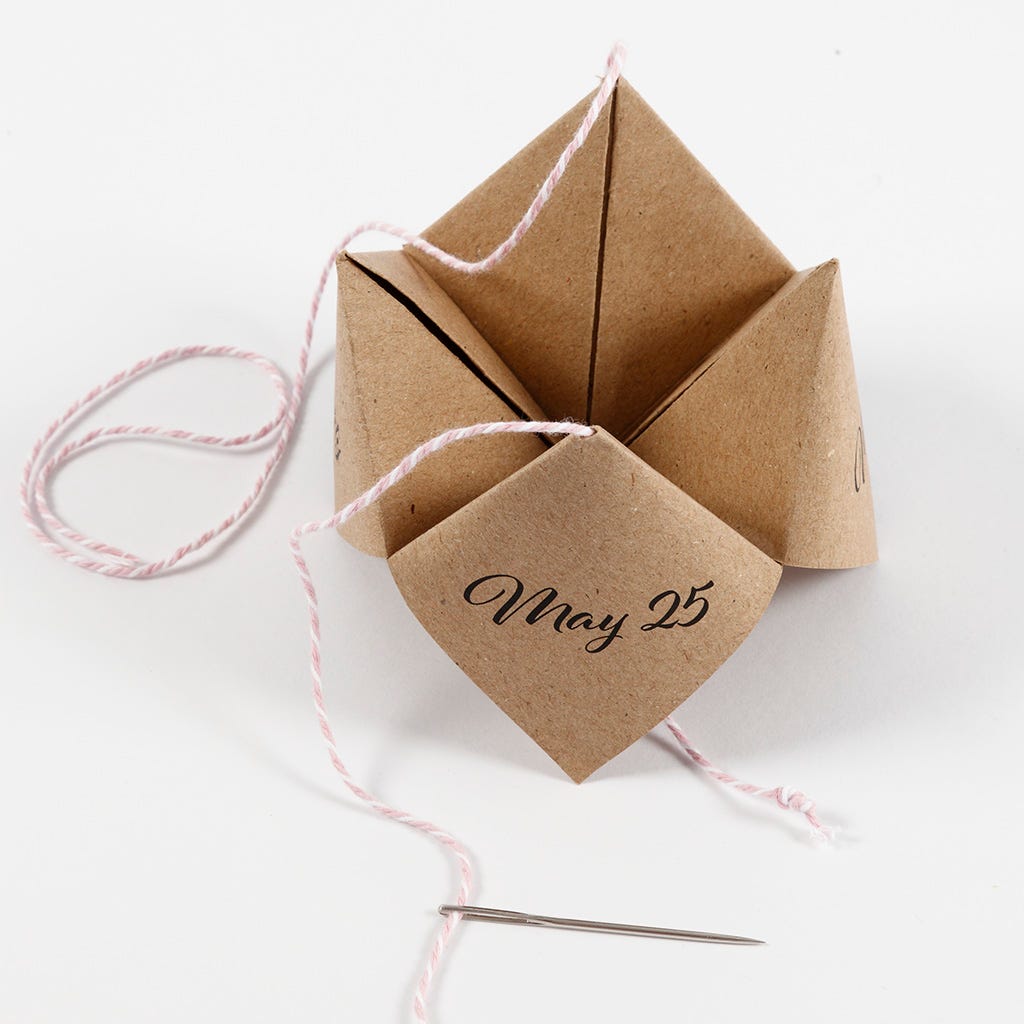 8
Attach a piece of cotton cord through two opposite points as illustrated in this photo using a needle.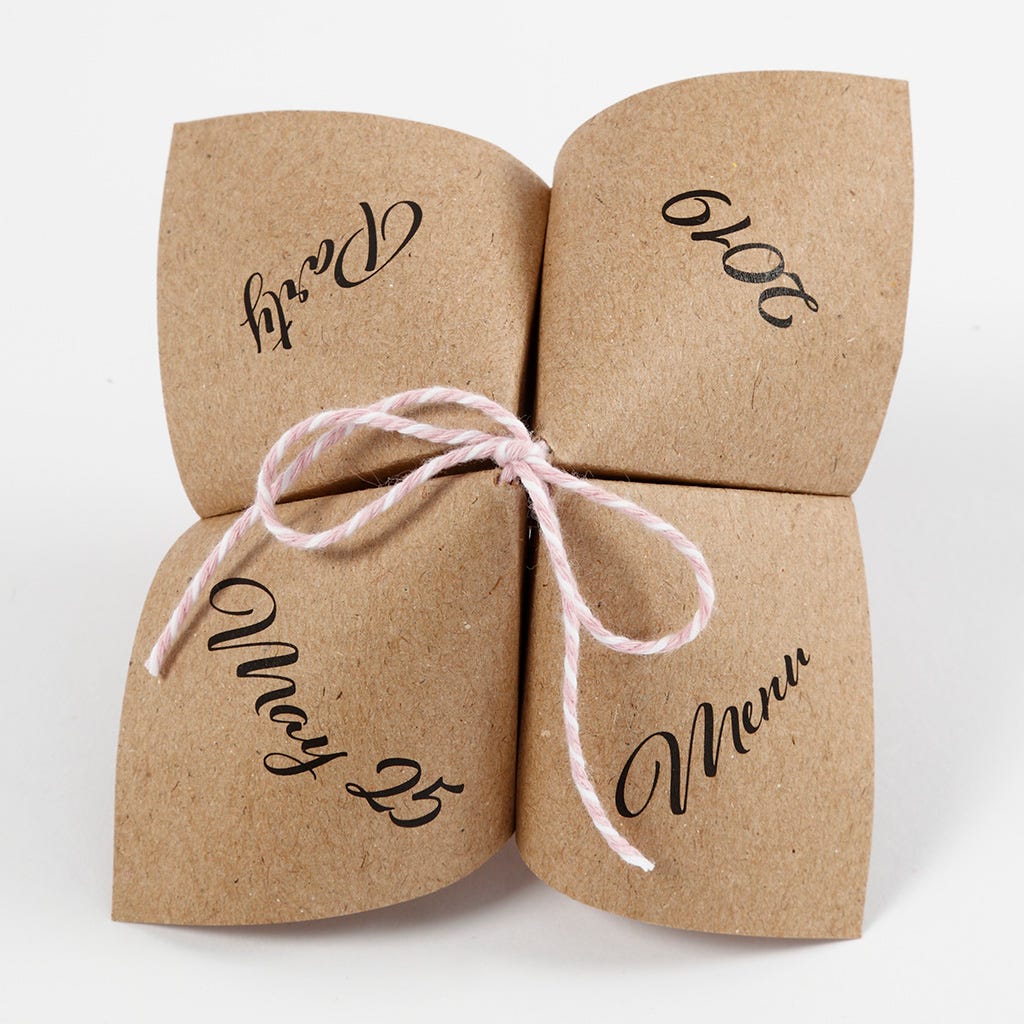 9
Pull the cotton cord together and tie a bow.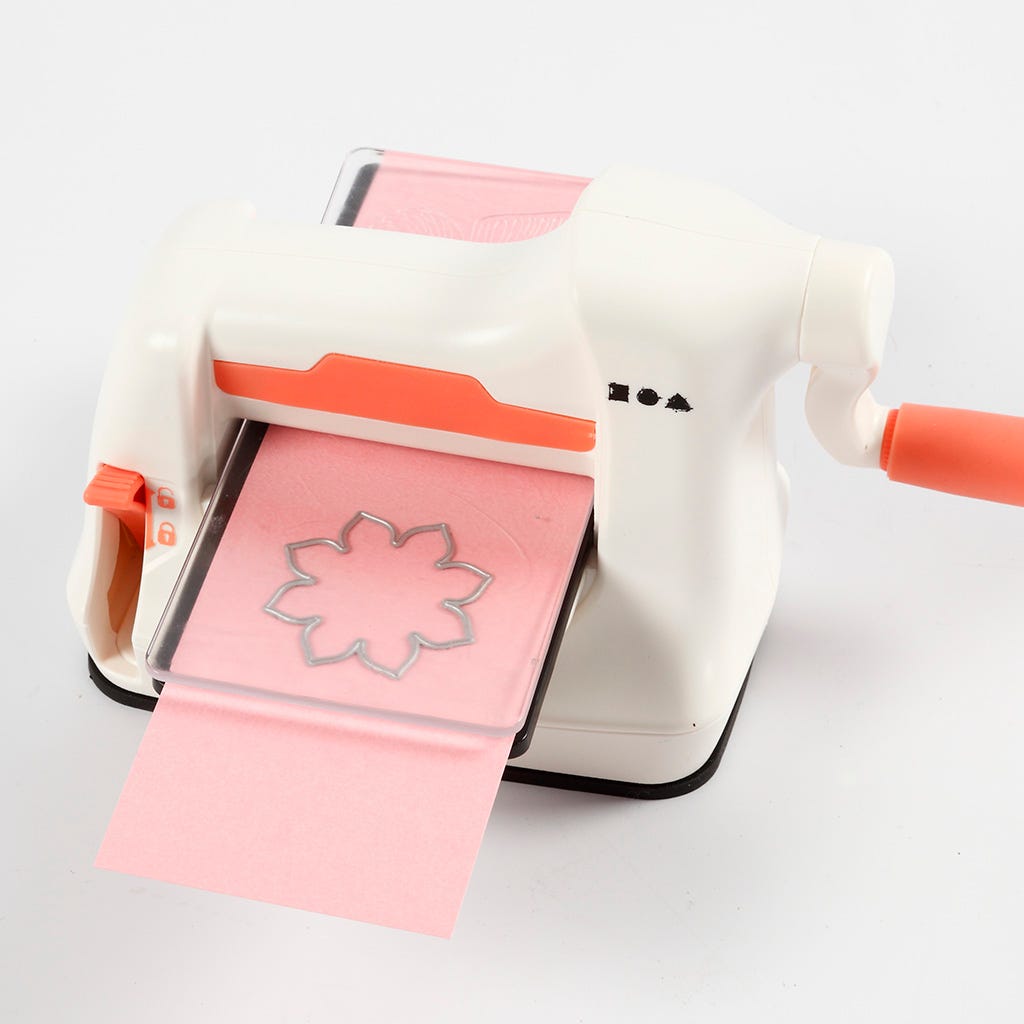 10
Punch out a card flower.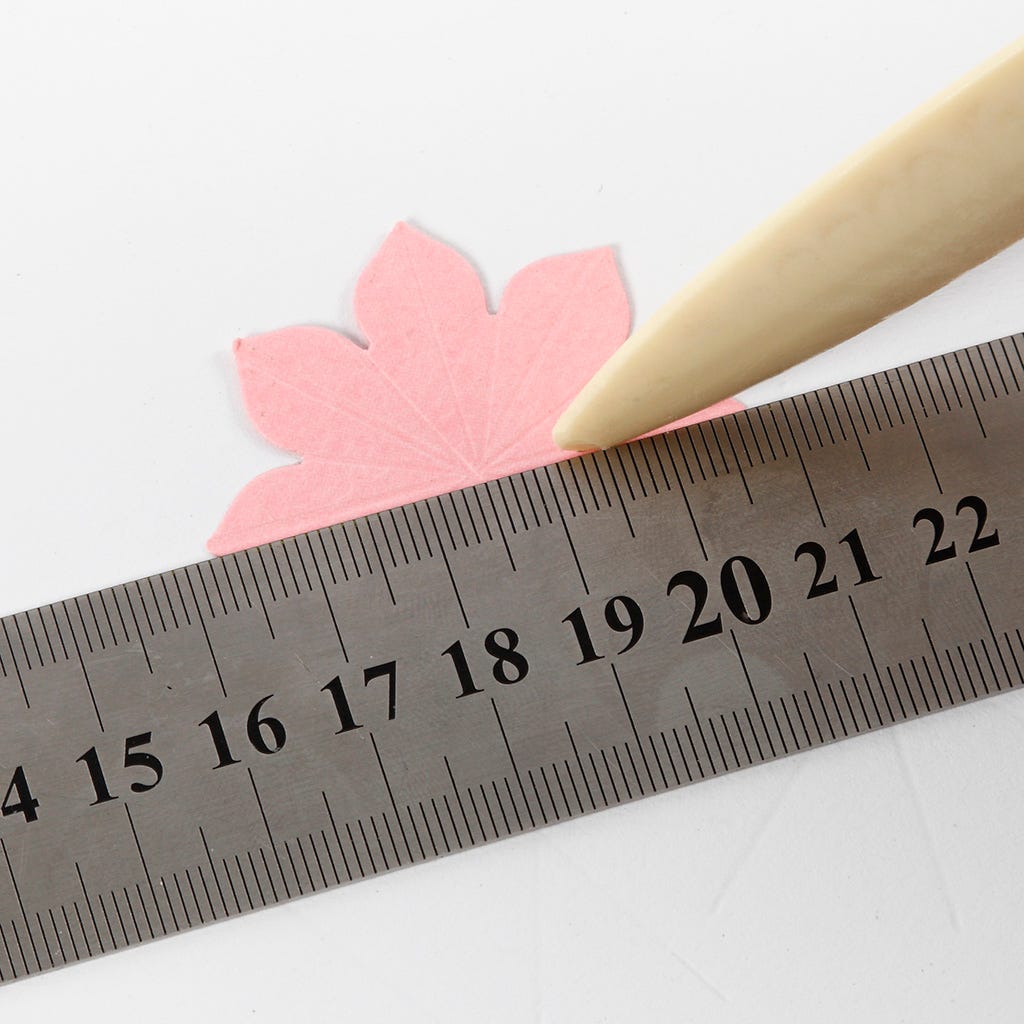 11
Score the petals in the middle using a bone folder.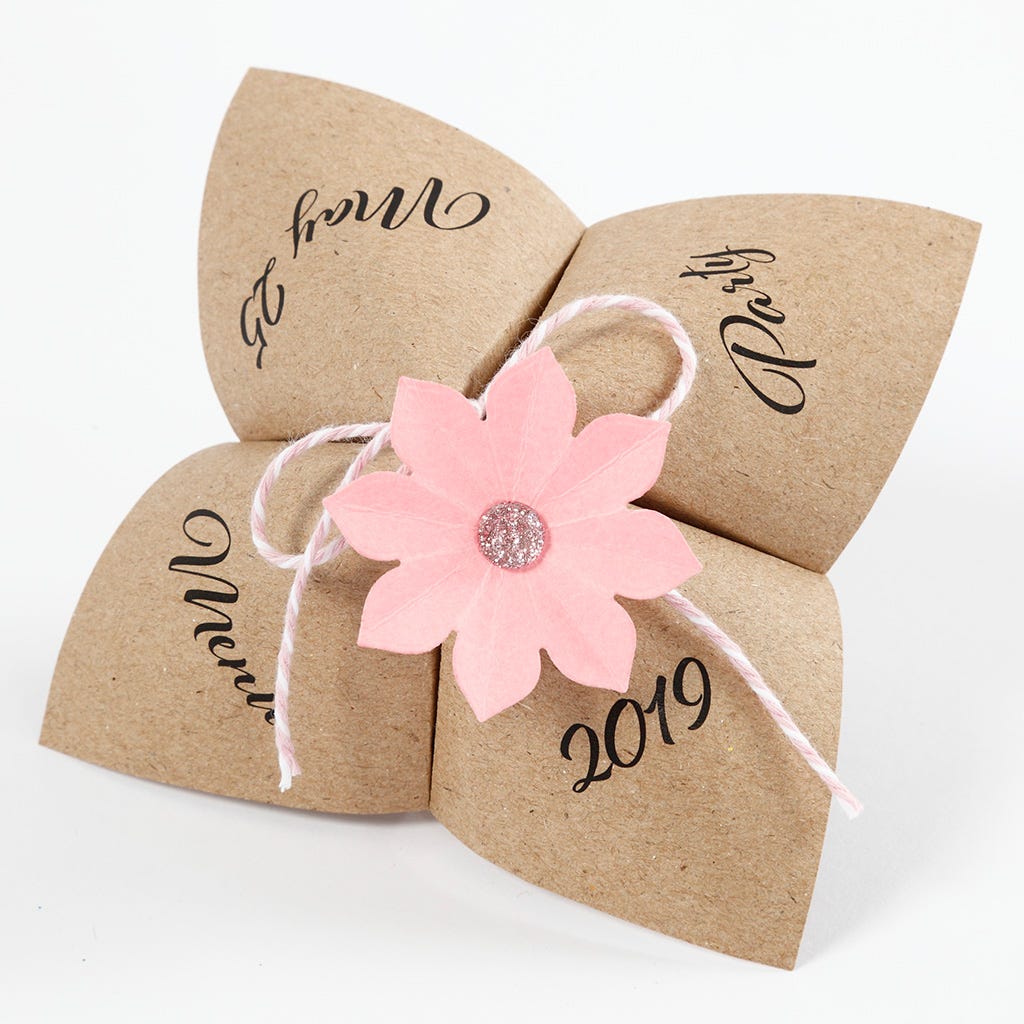 12
Attach the flower with a 3D foam pad and decorate with a self-adhesive rhinestone.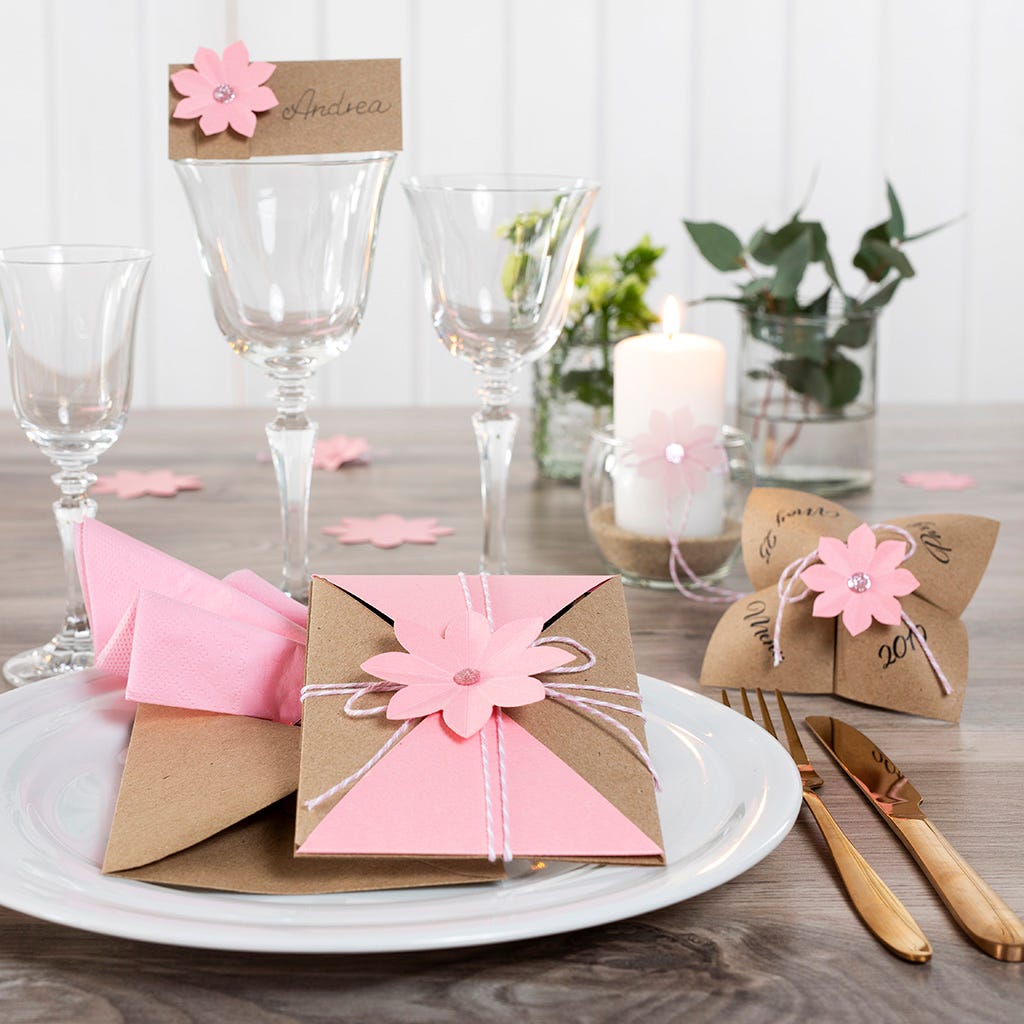 13
See our matching ideas: Invitation 15339 Place card 15391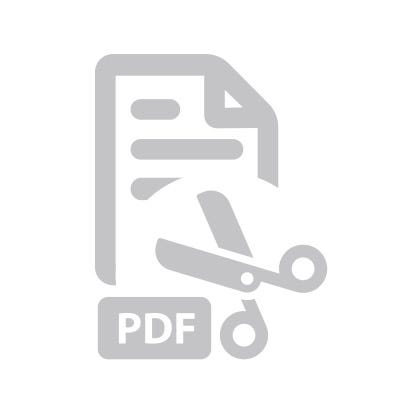 Attached file:
Download