A Pallet Podium with a Terrazzo Look
Make your very own podium on casters from half pallets decorated with craft paint and Terrazzo flakes. This podium can also be used as, for example, a coffee table.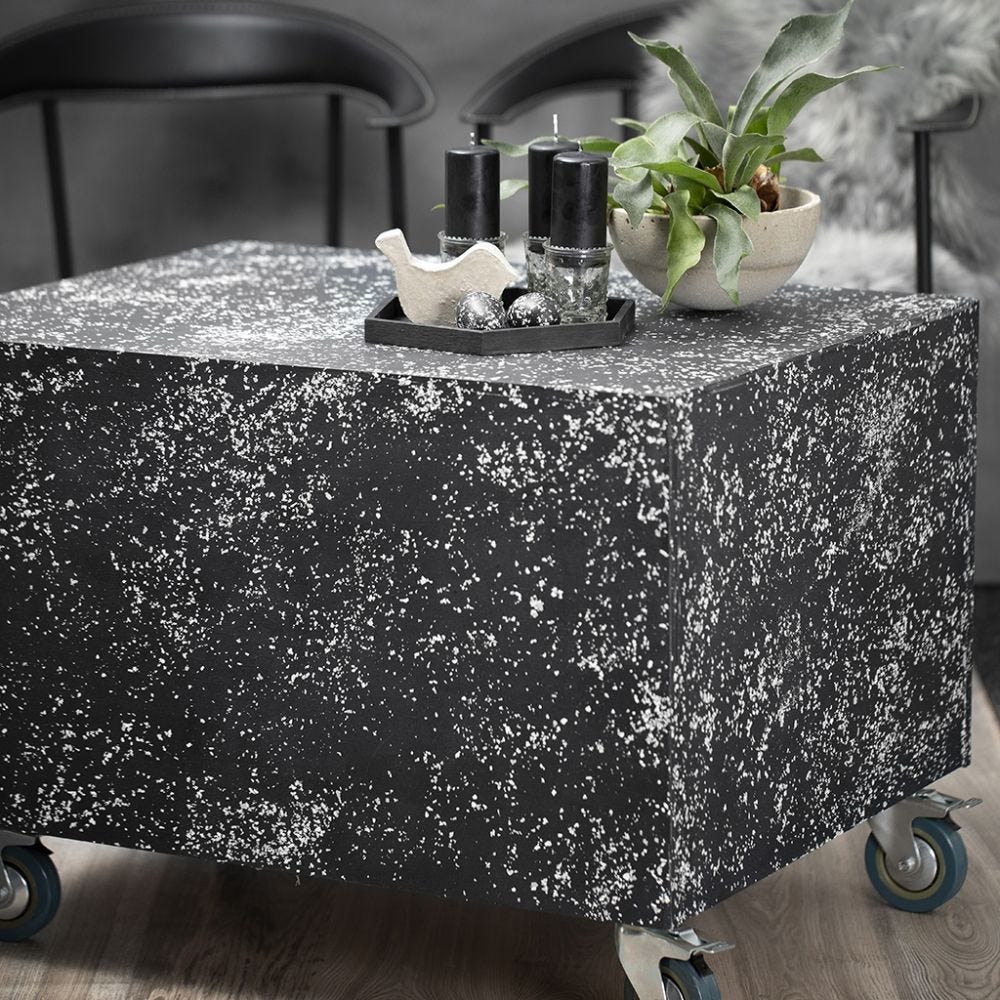 How to do it
1
Begin by putting the two half pallets together and then screw on one of the sides. The two short pallet sides measure: 60 x 45 cm and the two long sides measure 83 x 45 cm.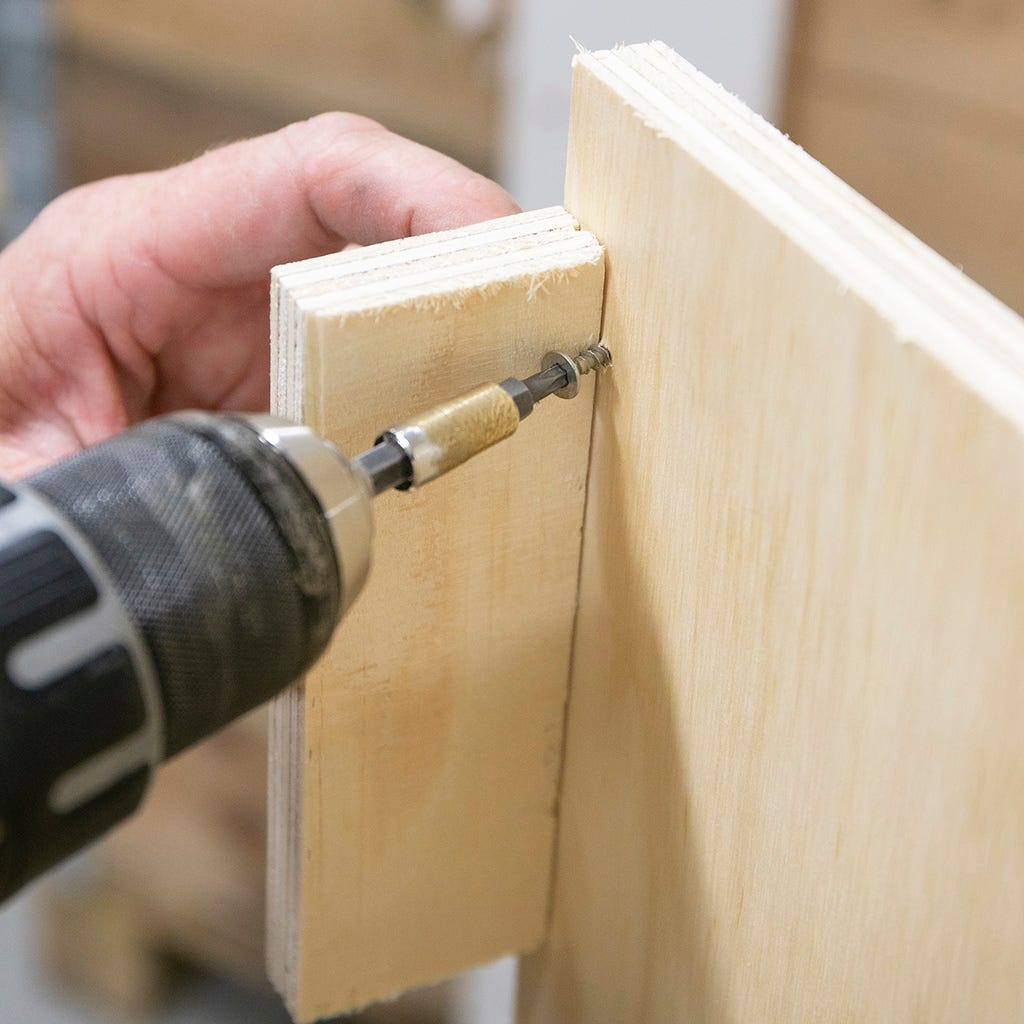 2
Insert a screw at each end of the board approx. 2 cm from the edge. A piece of scrap wood is here used for measuring how far up the screw should be positioned so that the top will eventually be at the right height relative to the sides.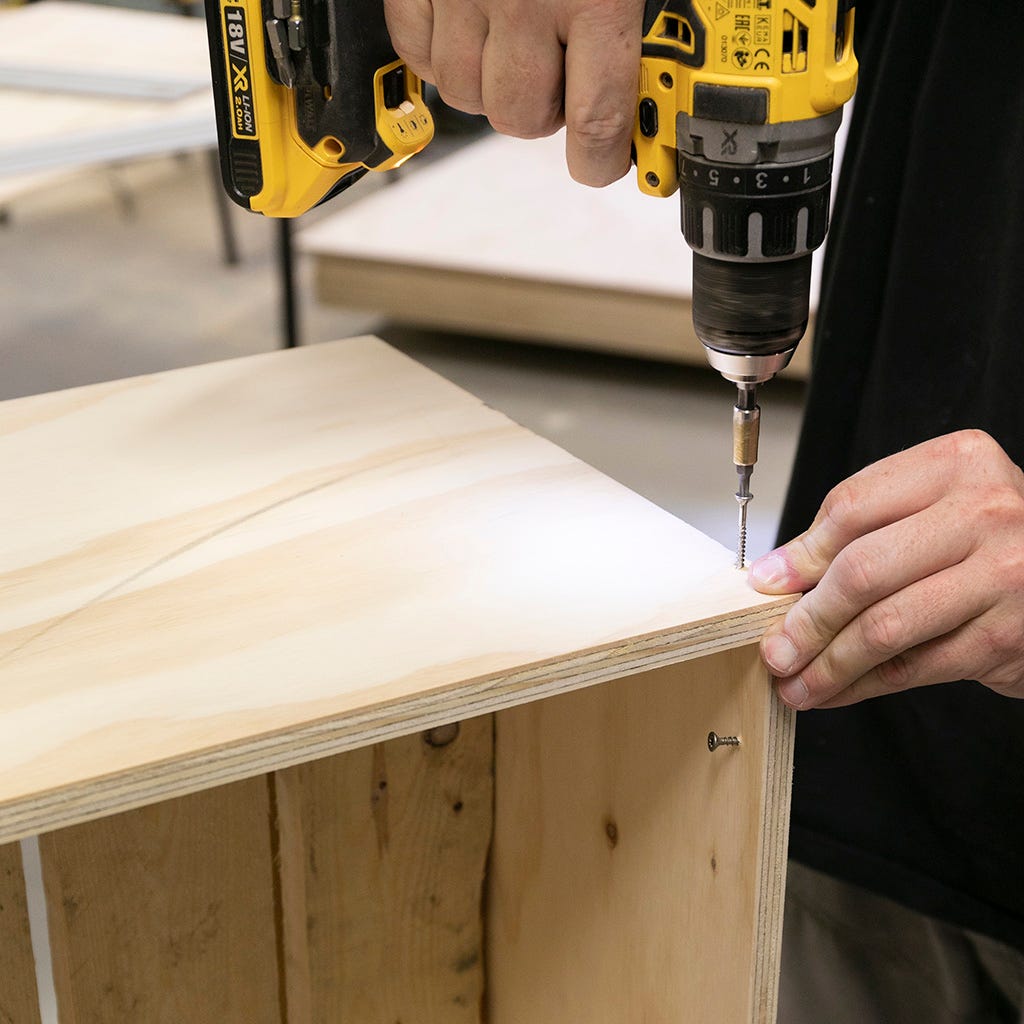 3
Continue to screw the remaining sides onto the pallets as well as the screws which will support the top board.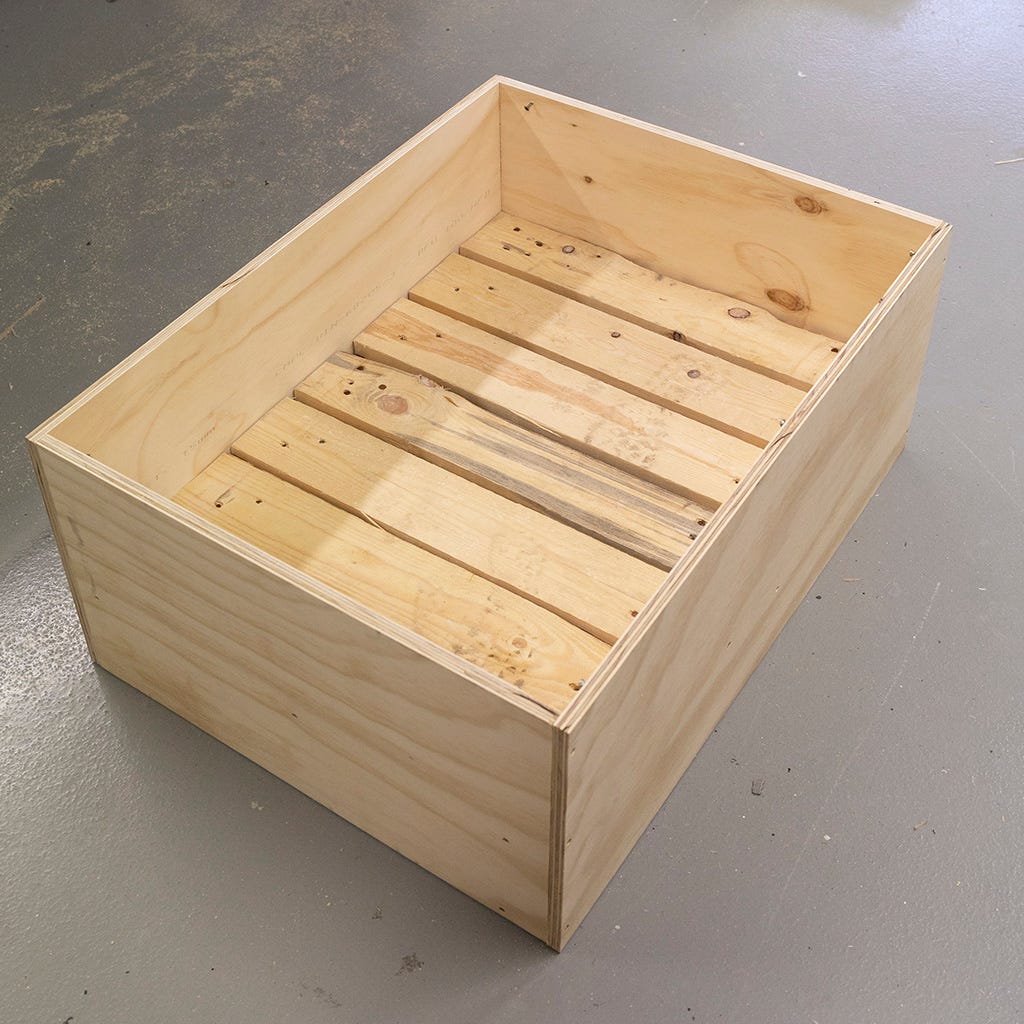 4
The podium without the top.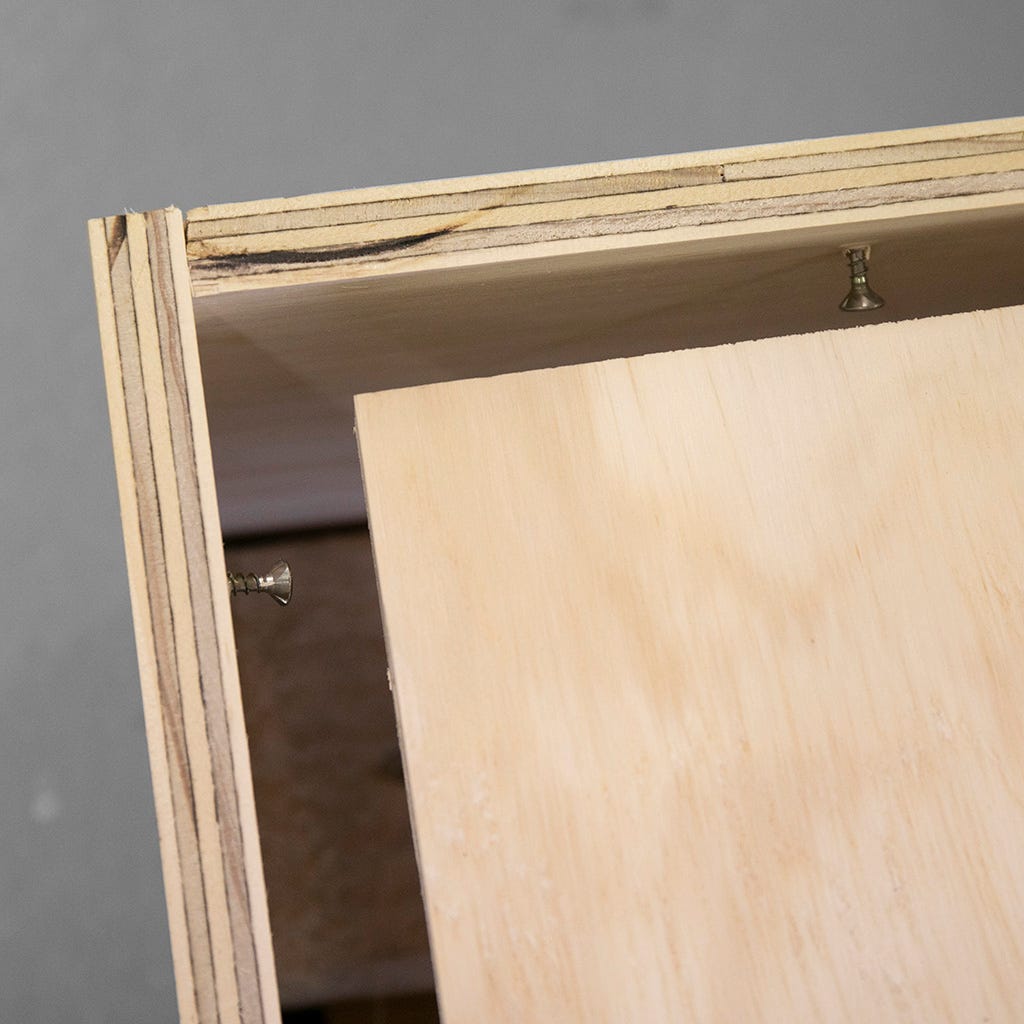 5
Place the top board onto the screws. The measurements of the top board are 60 x 80 cm.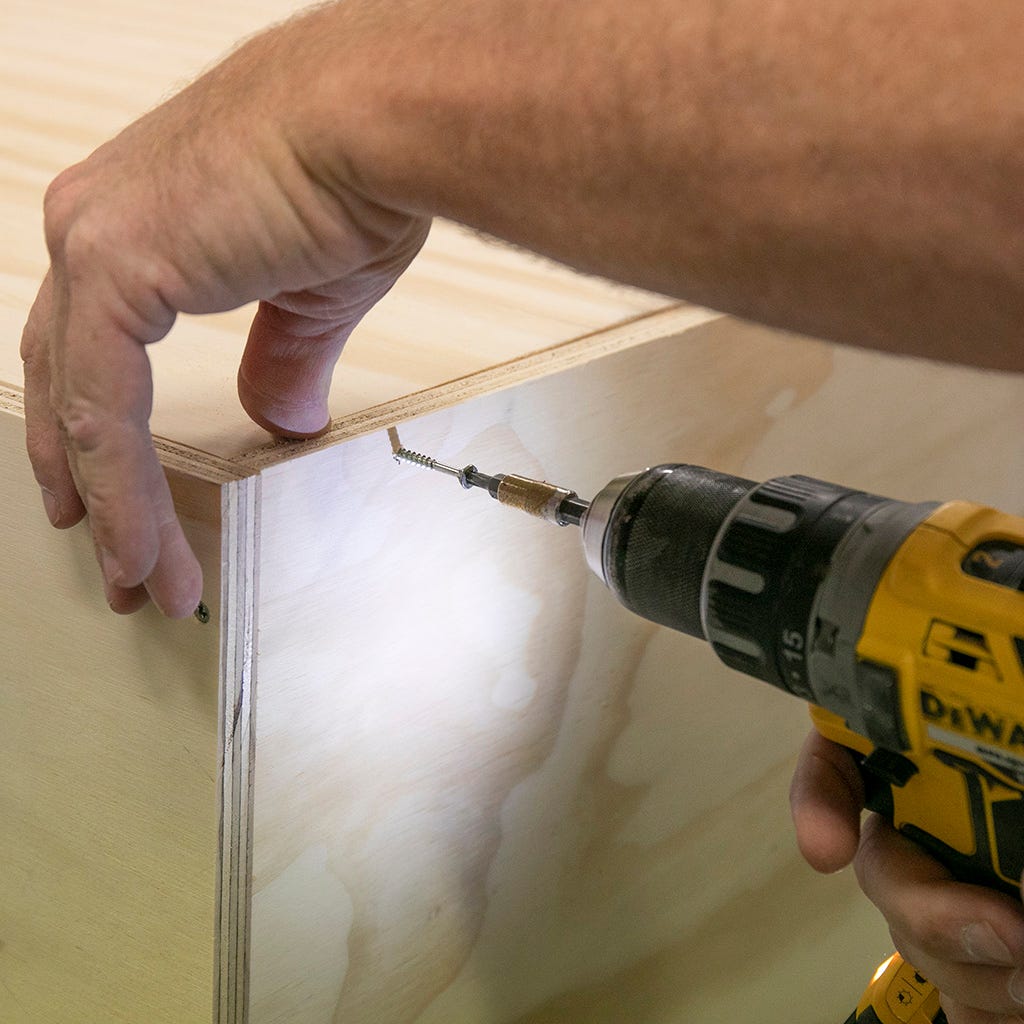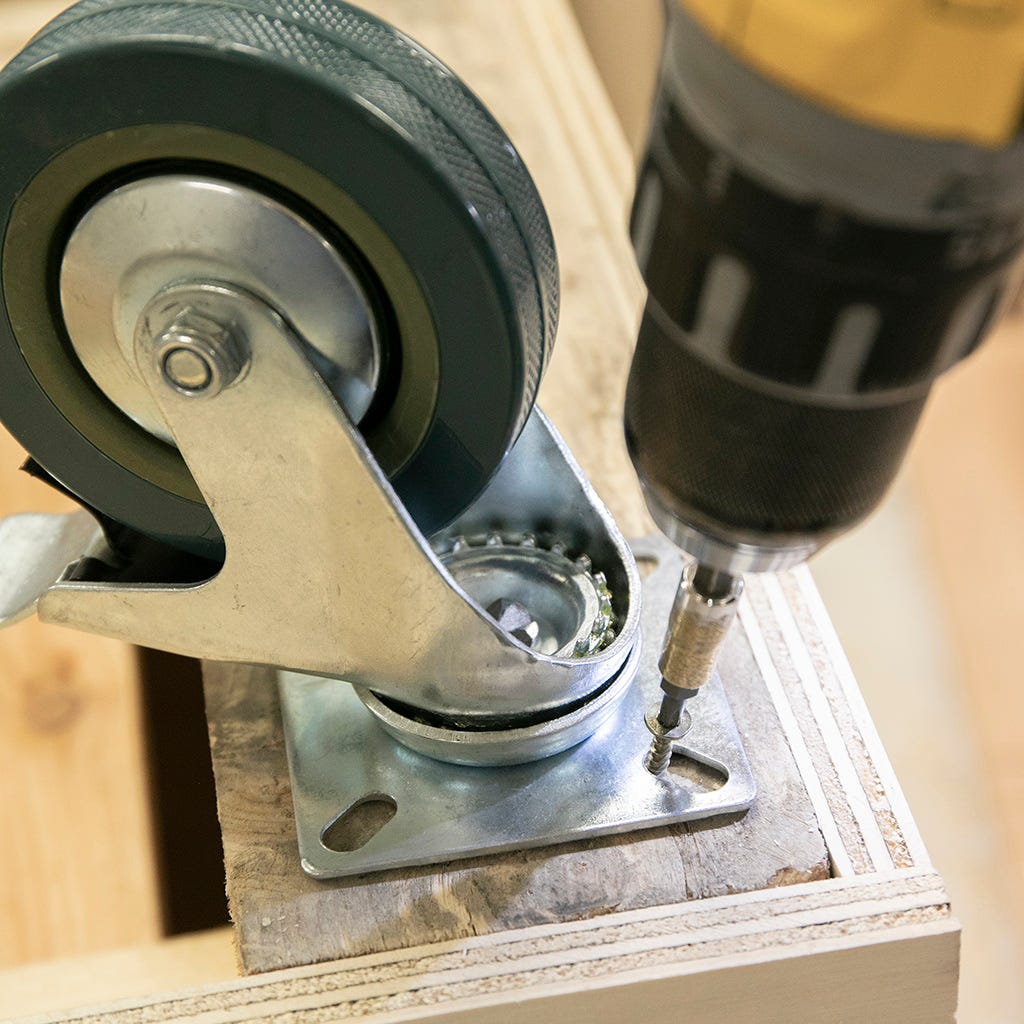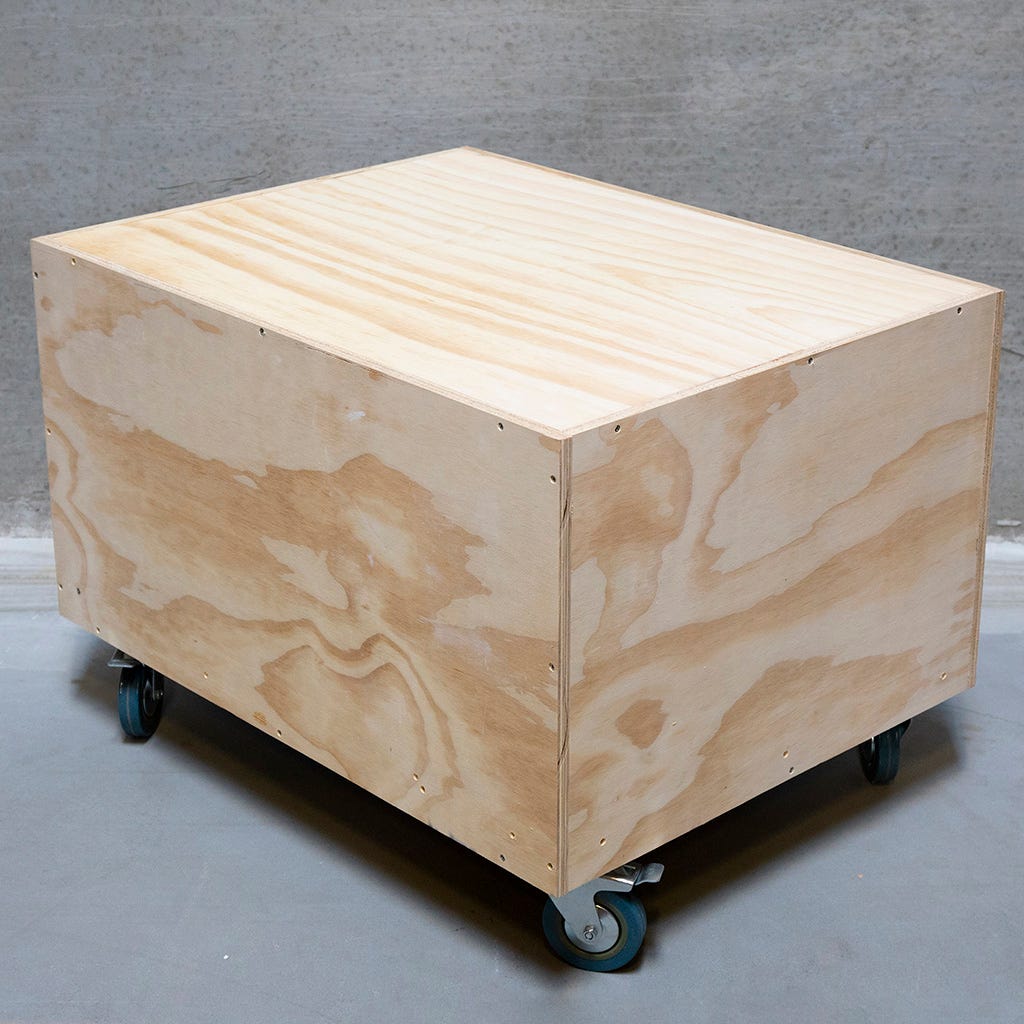 8
The podium is now finished.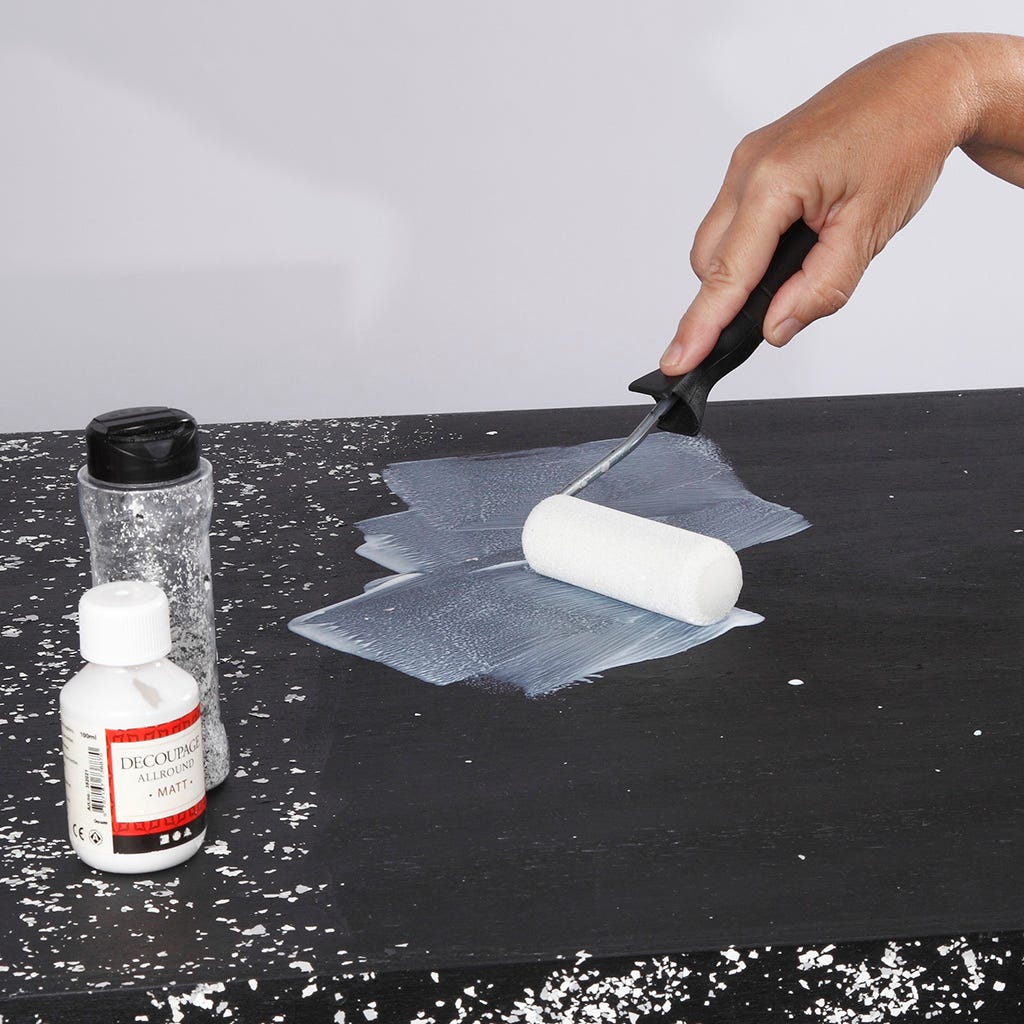 9
Now paint the podium with black craft paint. Roll on decoupage lacquer on a small area at a time using a paint roller.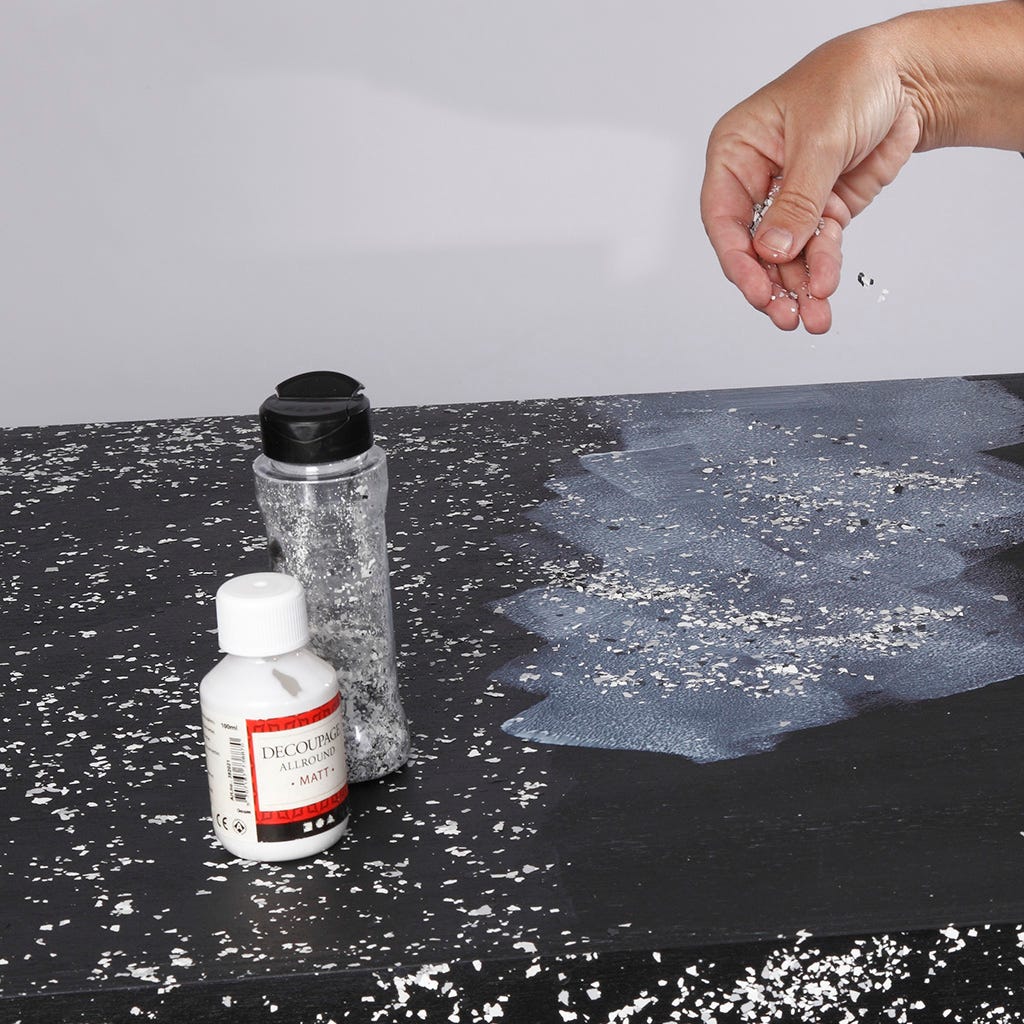 10
Sprinkle Terrazzo flakes loosely over the wet lacquer.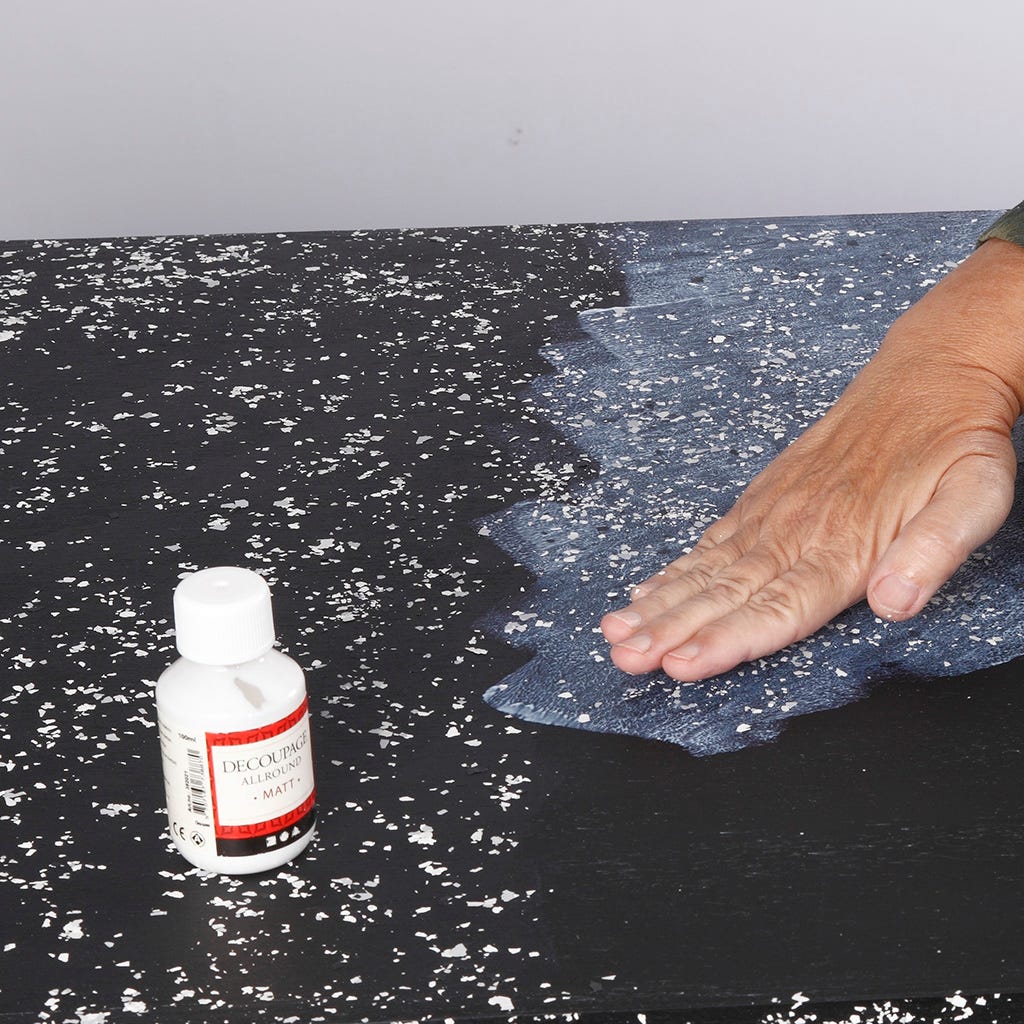 11
Smooth out the surface in order to flatten the flakes. Leave to dry.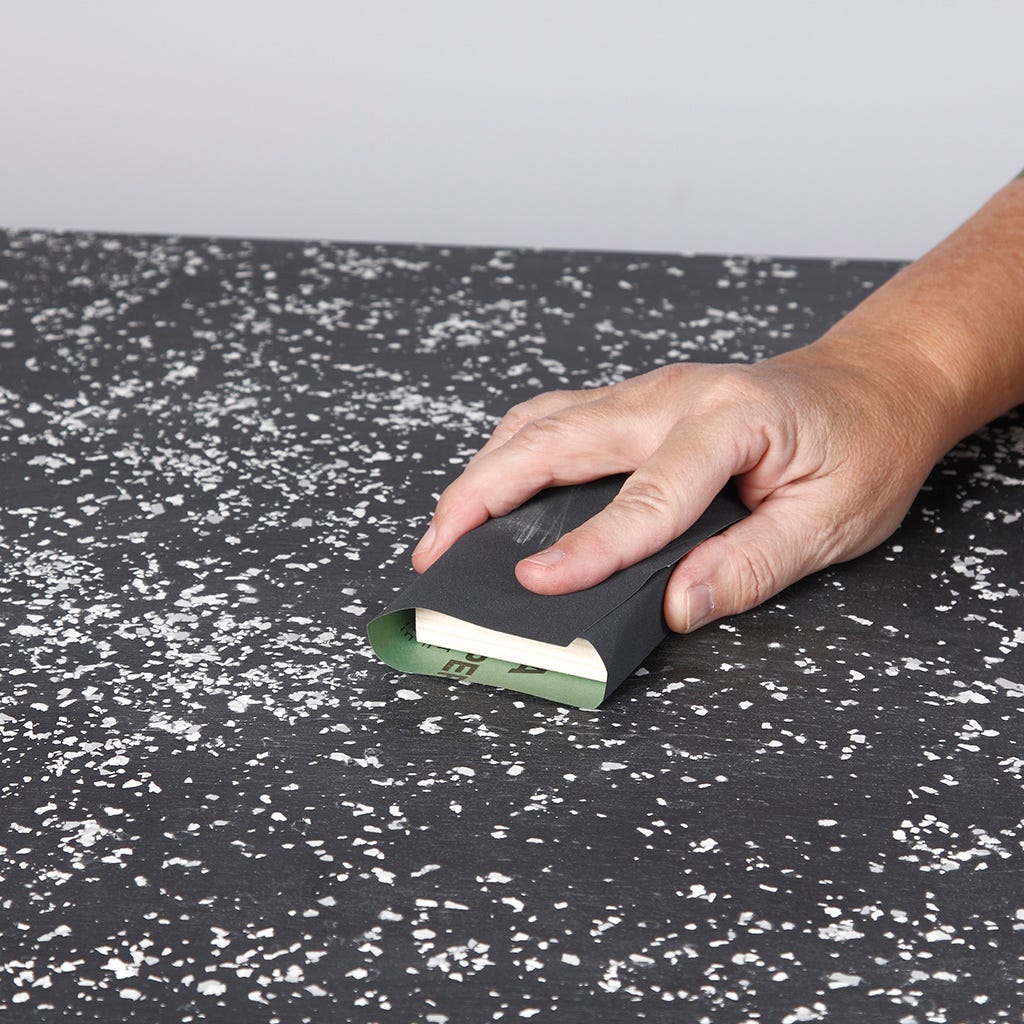 12
Sand the surface lightly with sand paper.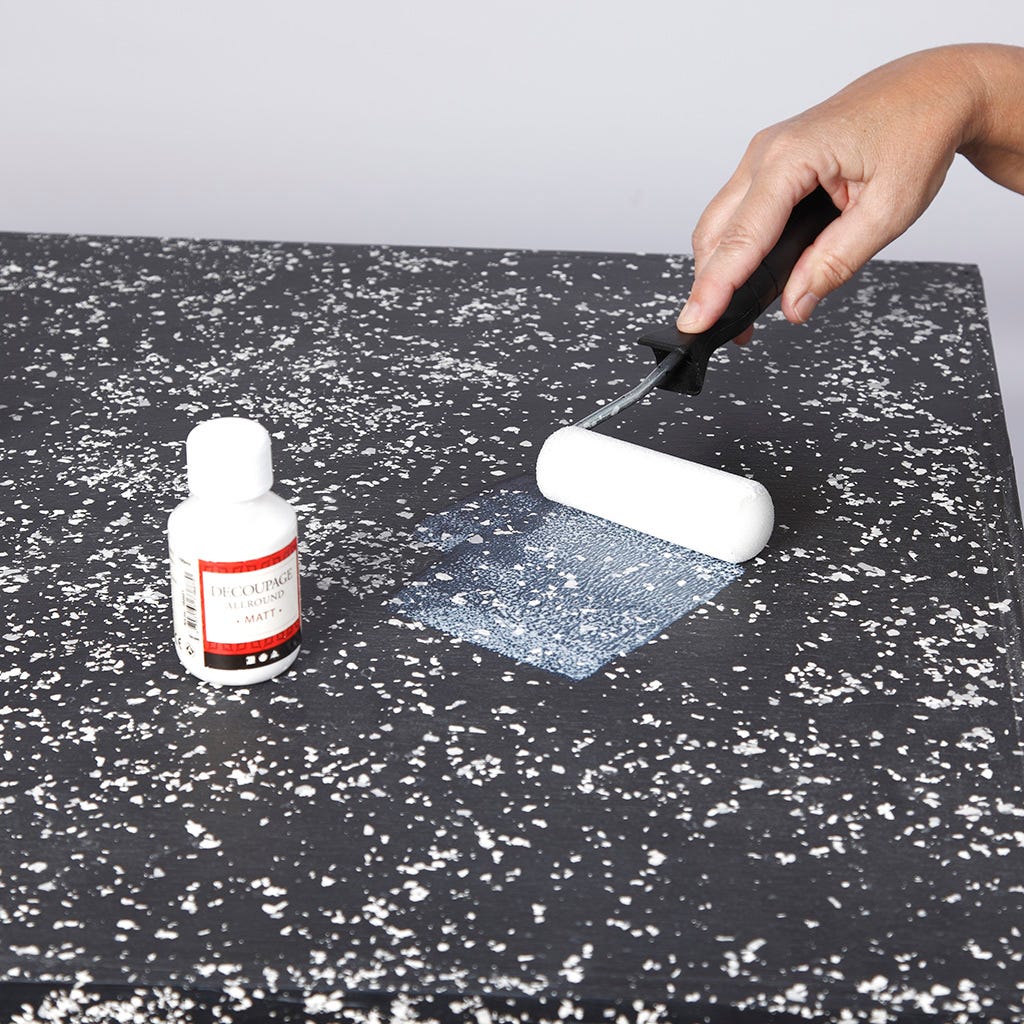 13
Apply another coat of decoupage lacquer to the surface. You may apply several coats of decoupage lacquer for a smooth and durable result.
I'm shopping as
b2c incl. tax
b2b excl. tax
b2g excl. tax
Go back
I'm shopping as
Continue as guest
Copyright © 2013-present Magento, Inc. All rights reserved.