A painted Money Box (House) decorated with Tiles of wooden Discs
A painted Money Box (House) decorated with Tiles of wooden Discs
The wooden money box is painted with Plus Color craft paint. It is decorated with graphics made with Uni Posca markers and small wooden discs which are glued on for tiles on the roof.
How to do it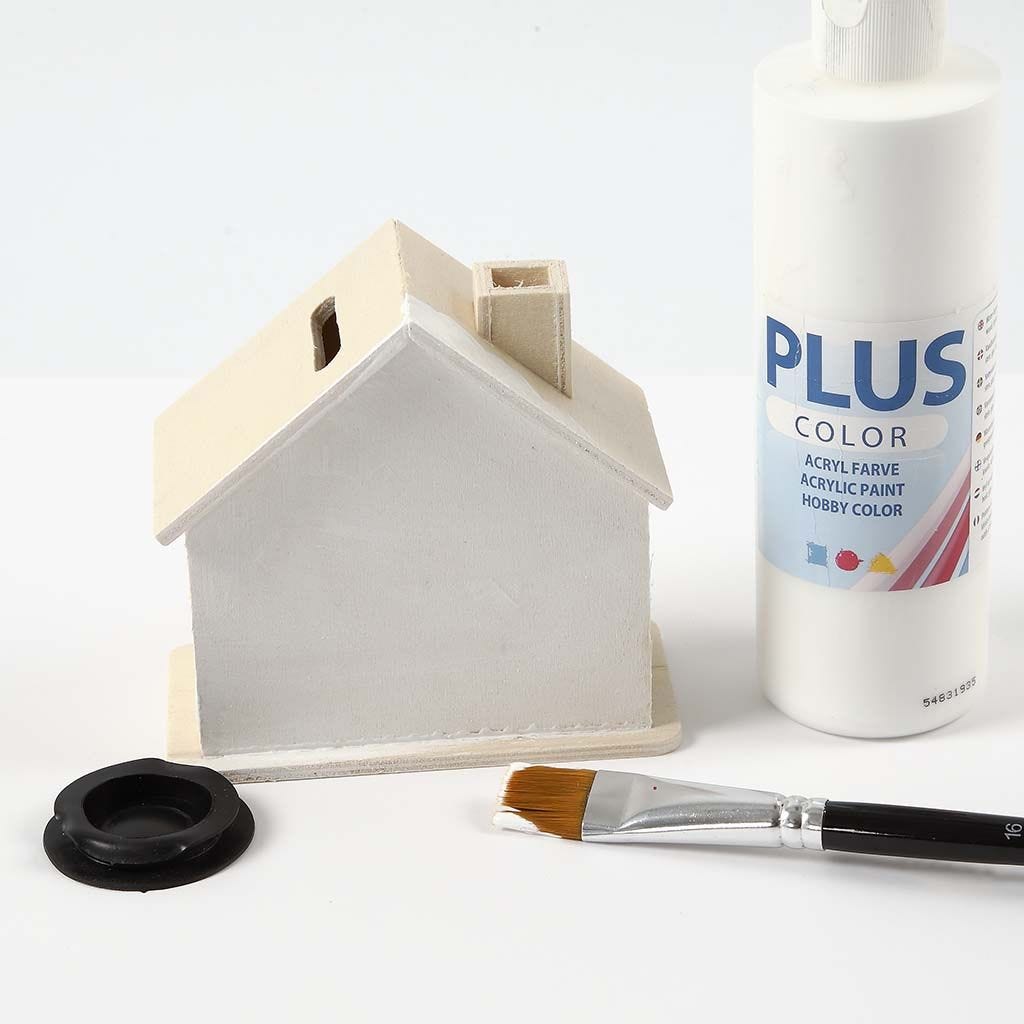 1
Remove the rubber plug from the bottom of the money box and paint allover with Plus Color craft paint. Leave to dry.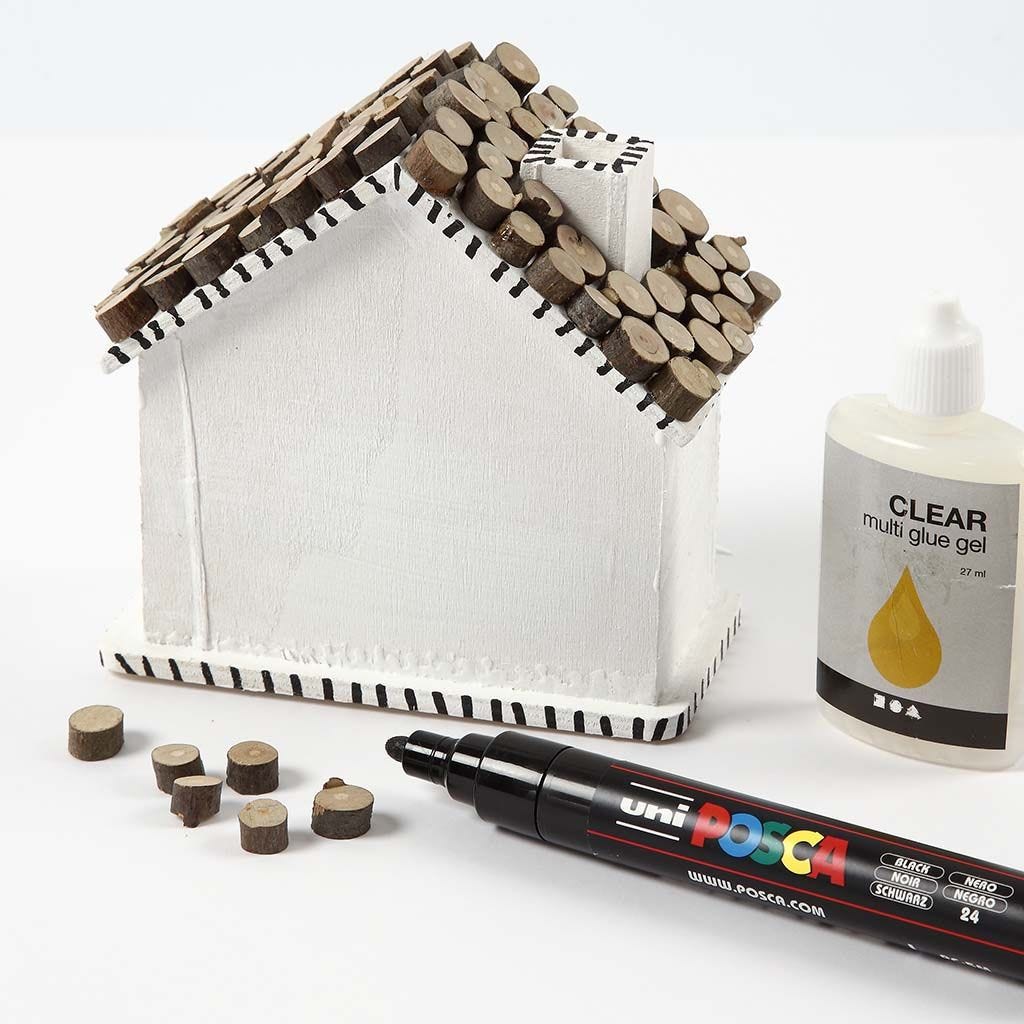 2
Attach wooden discs onto the roof using Clear Multi Glue Gel. Draw and write with a Uni Posca marker.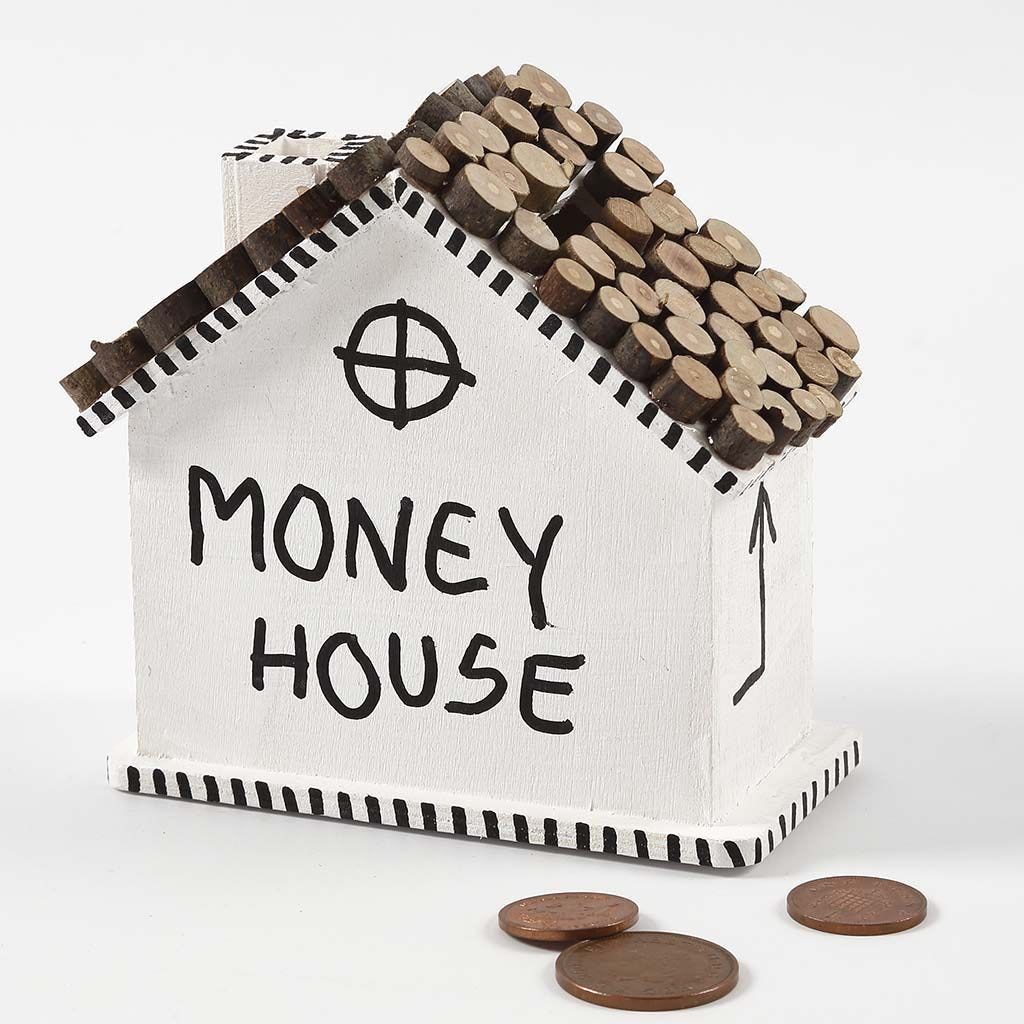 Copyright © 2013-present Magento, Inc. All rights reserved.