A painted and varnished decorative Word - "Love"
This wooden decorative word is painted with Plus Color craft paint and is varnished with glossy acrylic lacquer when the paint is dry.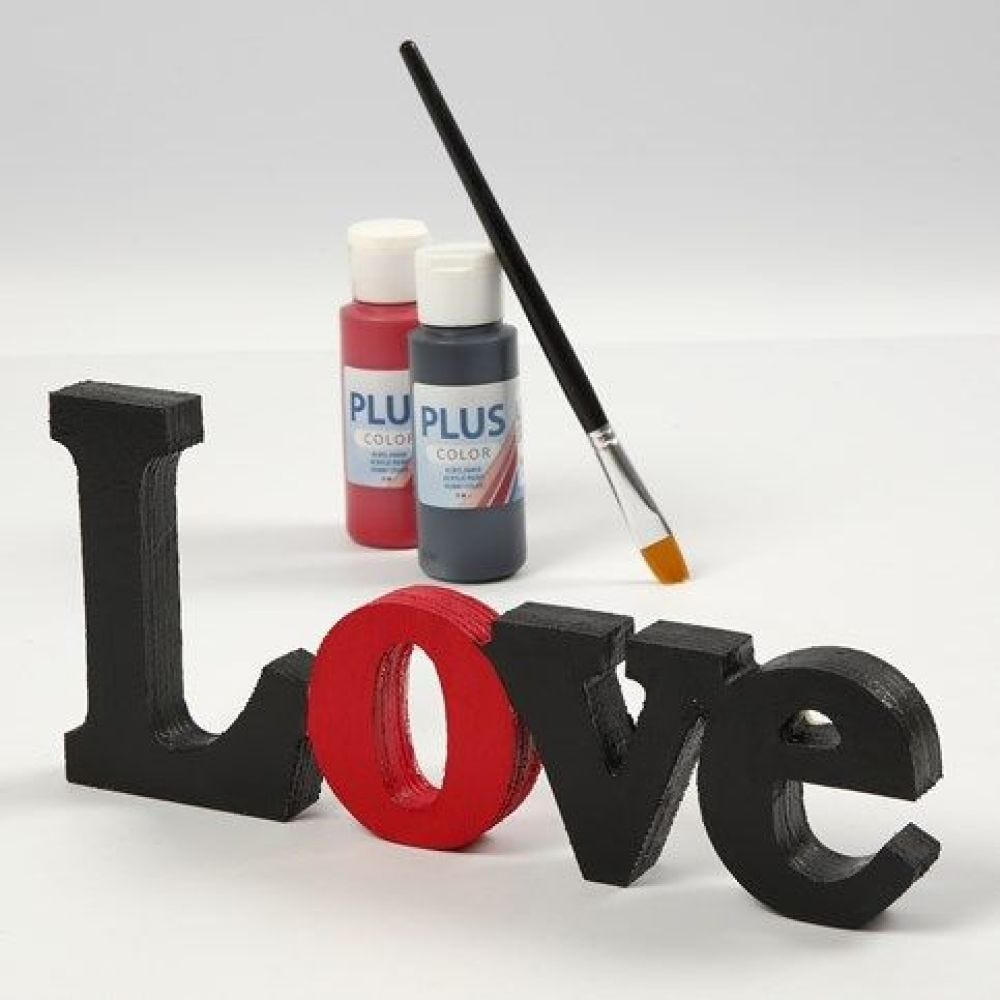 How to do it
1.
Paint the each letter of the word with black or red Plus Color craft paint. Let it dry.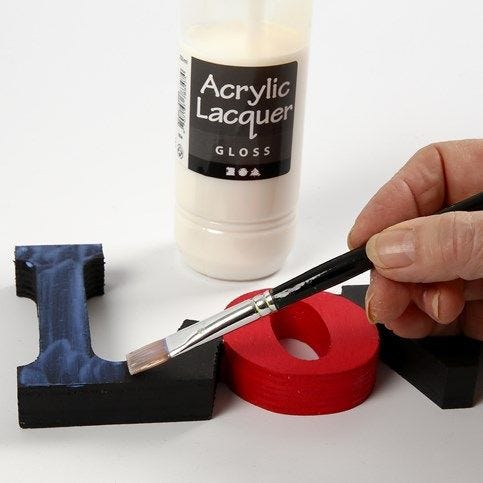 2.
Varnish with glossy acrylic lacquer two or three times, letting it dry between each application.