A painted and folded Card Diamond
A painted and folded Card Diamond
All of these diamonds are made from punched-out card. First they are painted with Plus Color craft paint in pastel colours and left to dry. Then they are folded and assembled with double-sided adhesive tape. How to do it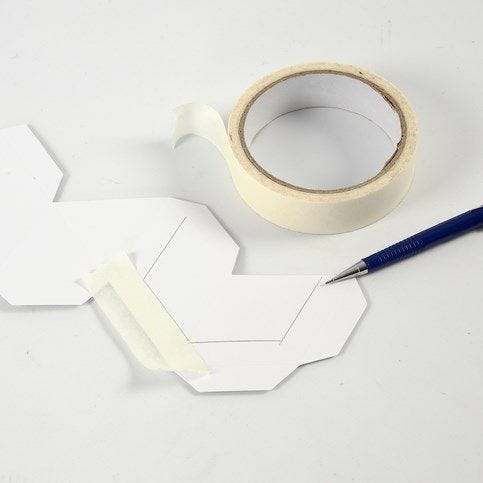 1.
A diamond with a painted tip: Measure the same distance from the edge (all the way round on the triangles) on one side of the piece of card. Mark with a pencil and attach masking tape.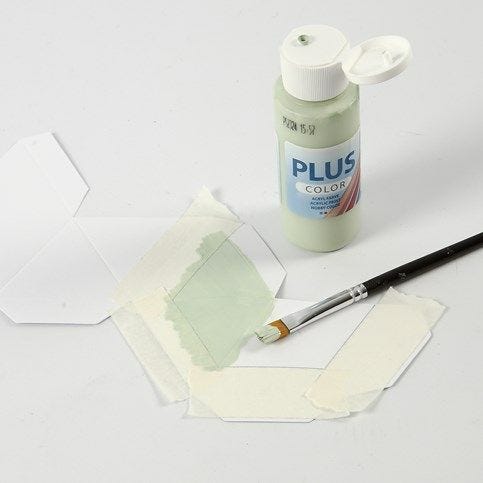 2.
Paint the area which is marked for decoration using Plus Color craft paint. Remove the tape immediately and leave to dry.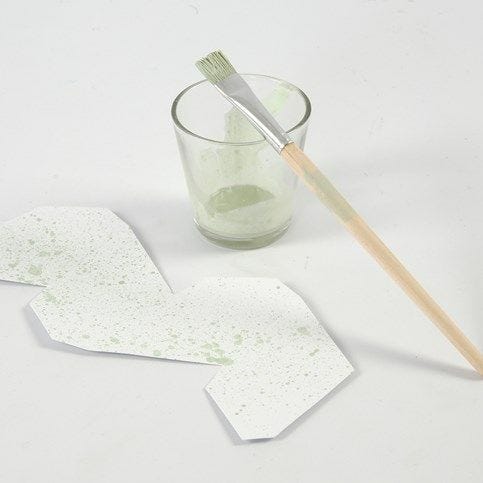 3.
A diamond with paint blobs: Dilute Plus Color craft paint with water. Spray the paint onto the piece of card using a brush with stiff bristles. Alternatively use your fingers.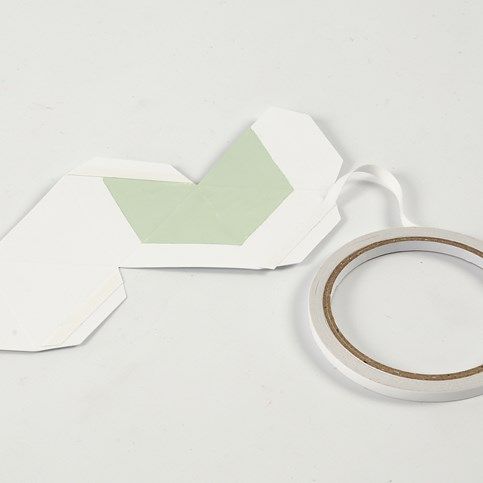 4.
Fold and assemble the diamond: Attach double-sided adhesive tape onto the five flaps of the piece of card which are designed for assembling the diamond. NB: Do not yet remove the outer paper layer of the tape. See the next step.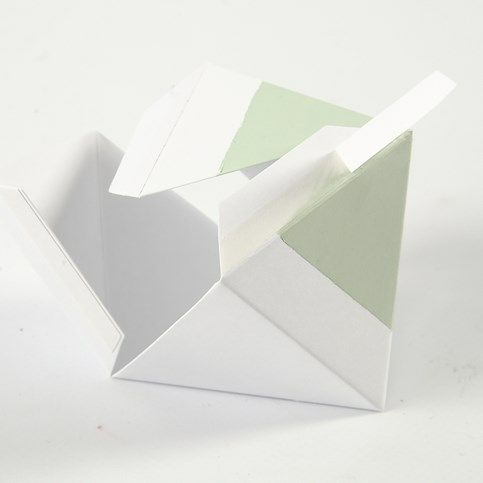 5.
Fold each score line. Remove the outer paper layer of the tape and assemble as the diamond takes shape.
Copyright © 2013-present Magento, Inc. All rights reserved.