A painted and decorated wooden Angel with Yarn Hair
A painted and decorated wooden Angel with Yarn Hair
These two wooden angels are painted with Plus Color craft paint according to your imagination. Wooden hearts – which are also painted – as well as self-adhesive rhinestones are used for decoration. Details are drawn with markers and the hair is made from yarn which is tied on. How to do it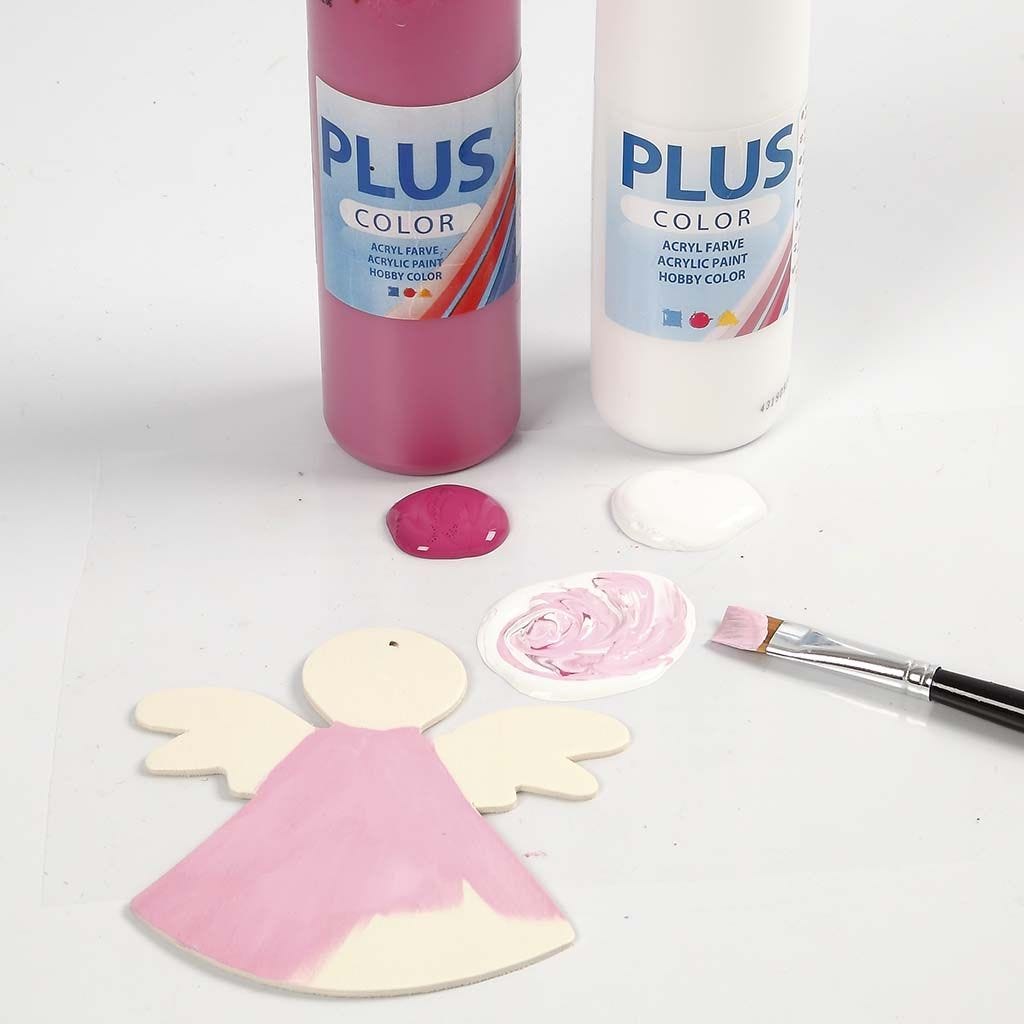 1
Paint the front and the back of the wooden angel's dress with Plus Color craft paint in your chosen colour; here a pastel colour made by mixing with white paint. Leave to dry and paint a decorative border using an undiluted colour.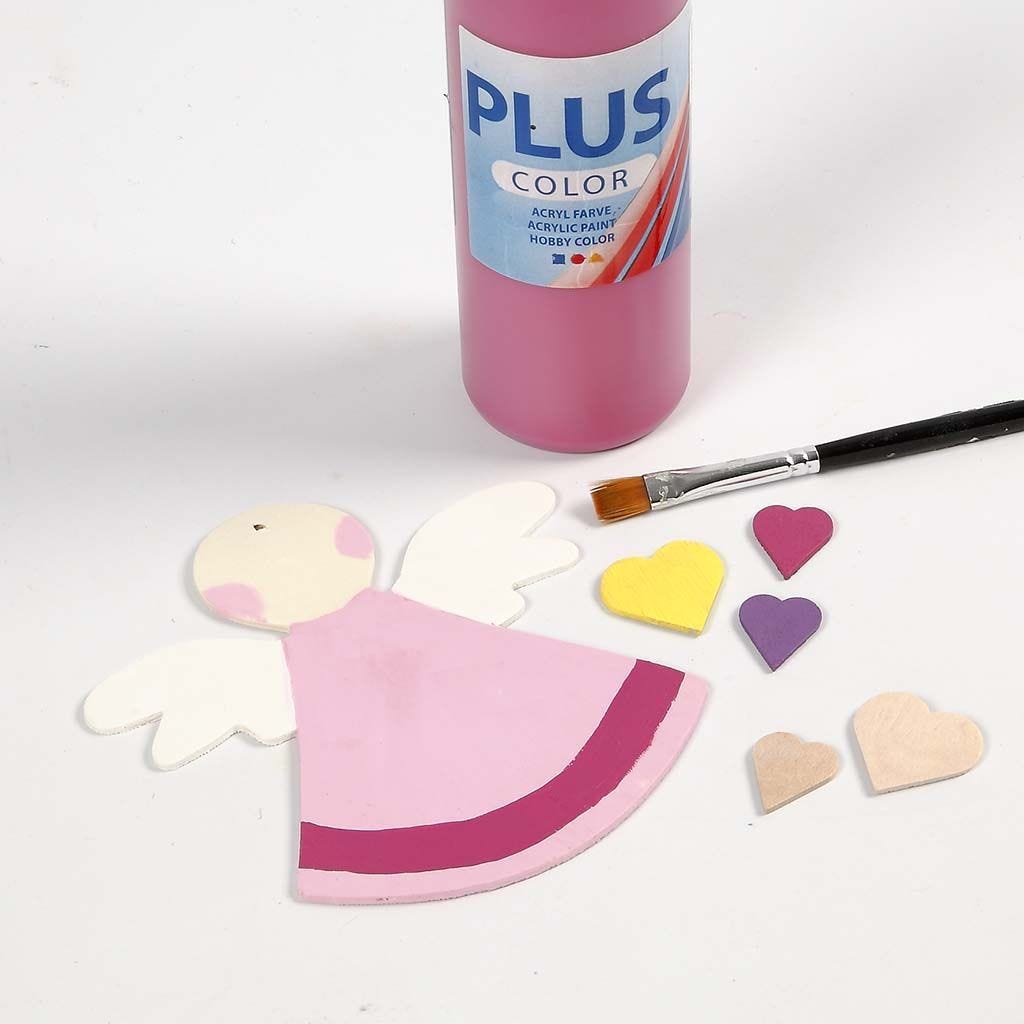 2
Paint one side of the wooden hearts with Plus Color craft paint and leave to dry.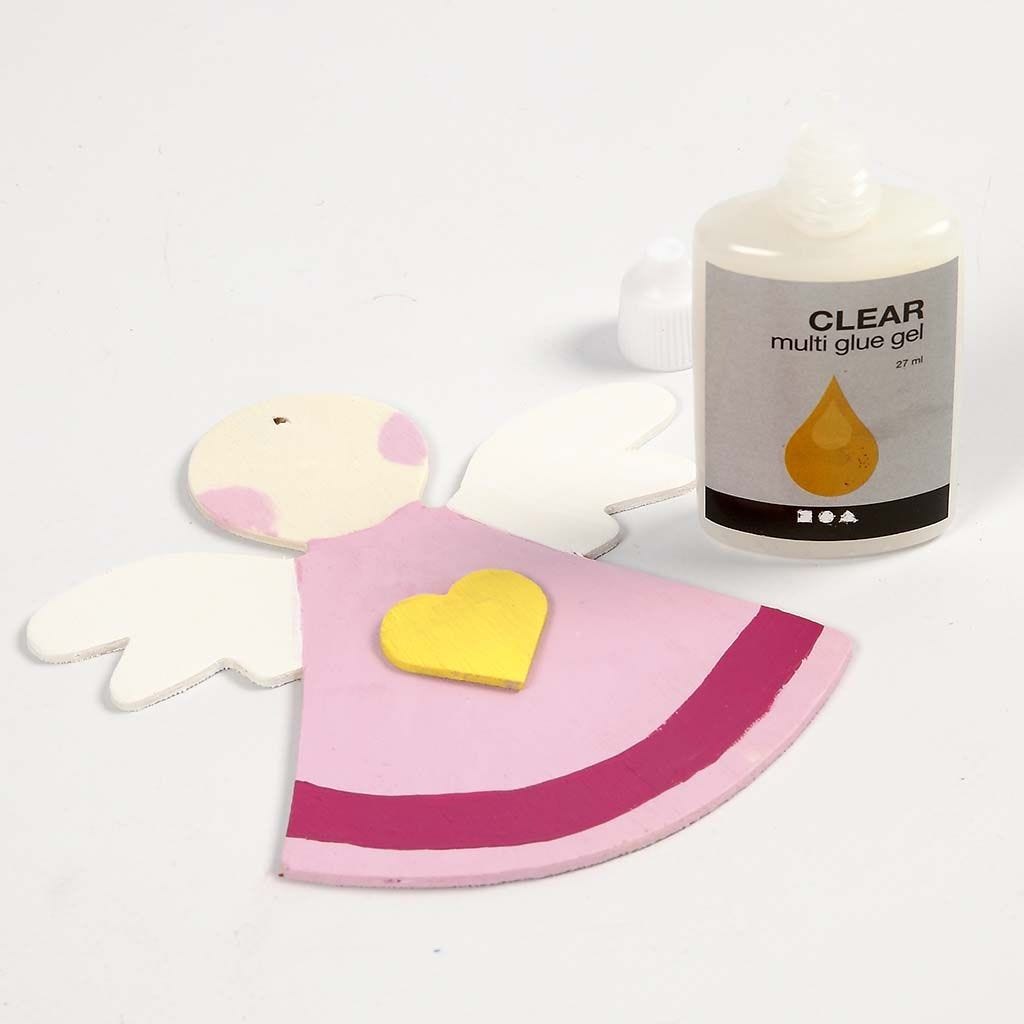 3
Glue the wooden heart(s) onto the angel's dress using Clear Multi Glue gel.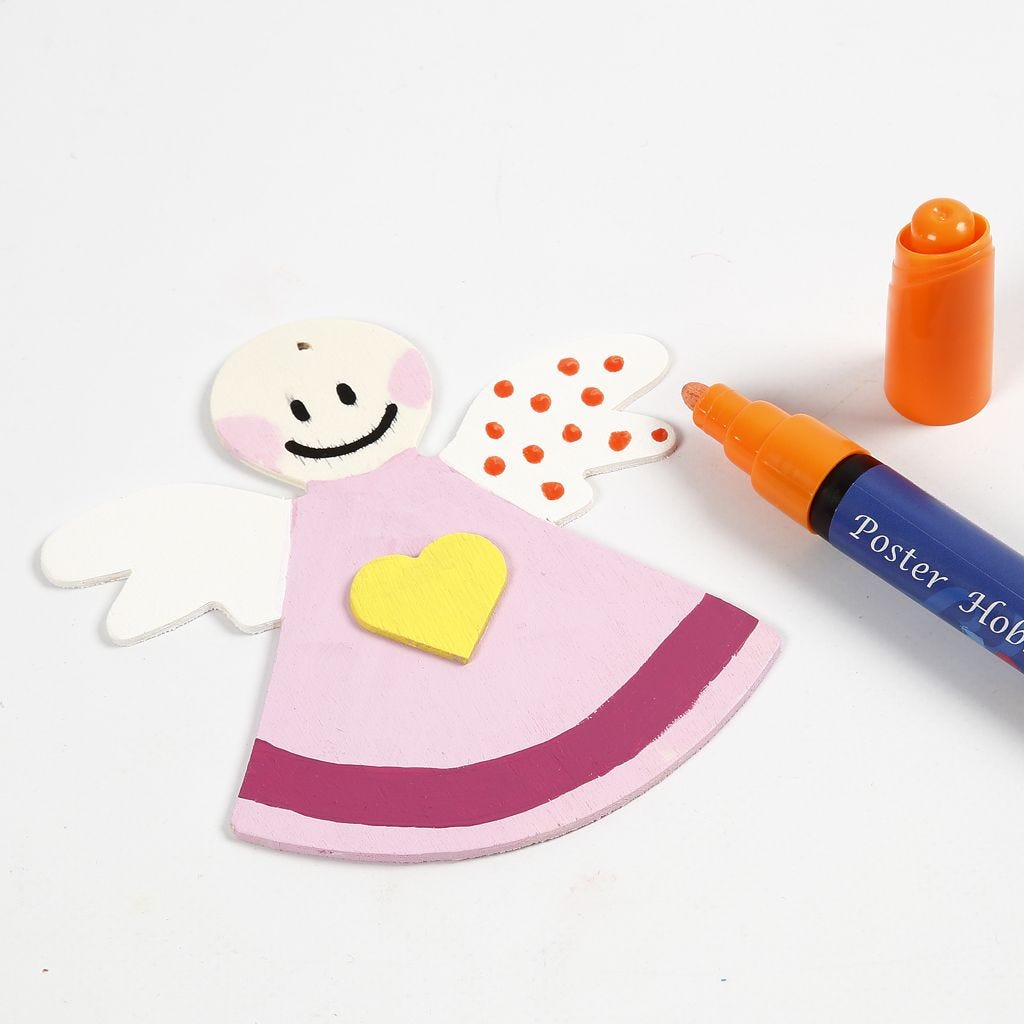 4
Add details with Poster Hobby markers.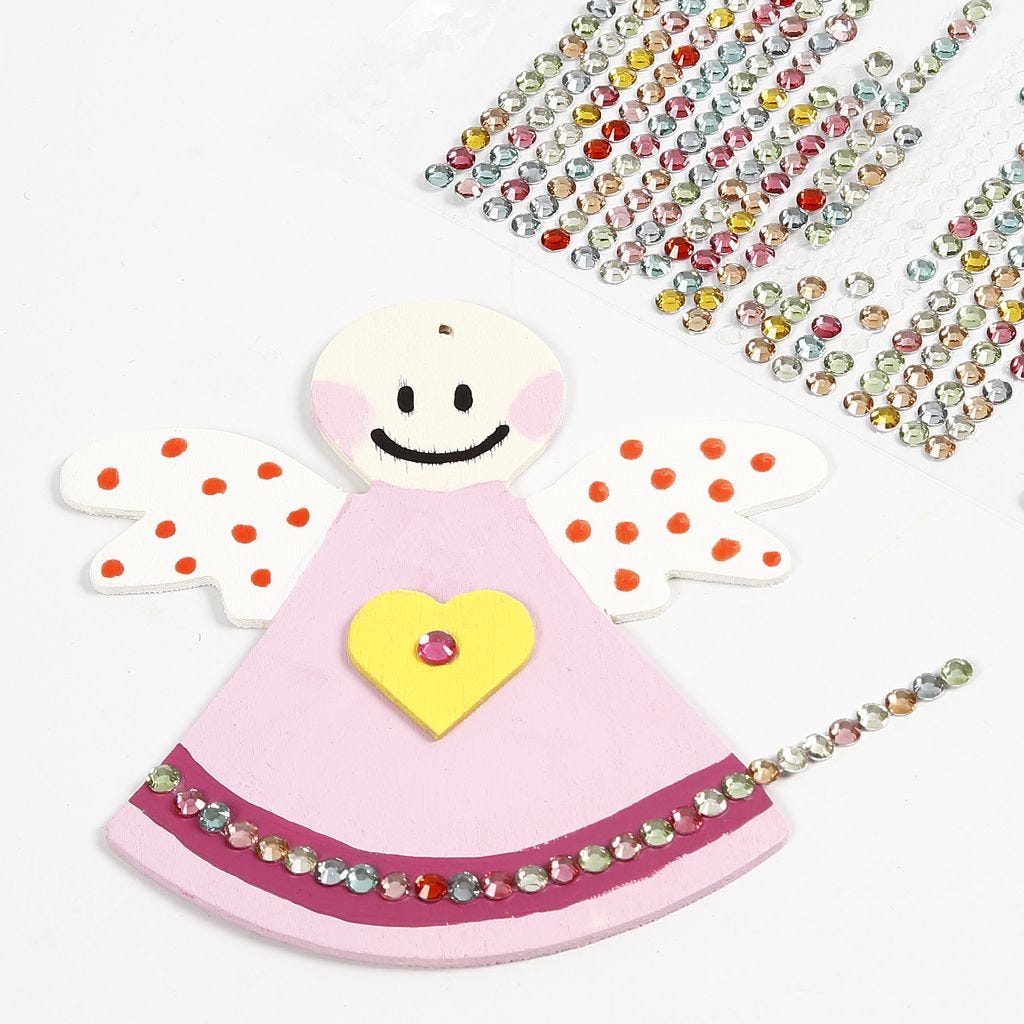 5
Decorate with self-adhesive rhinestones according to your taste.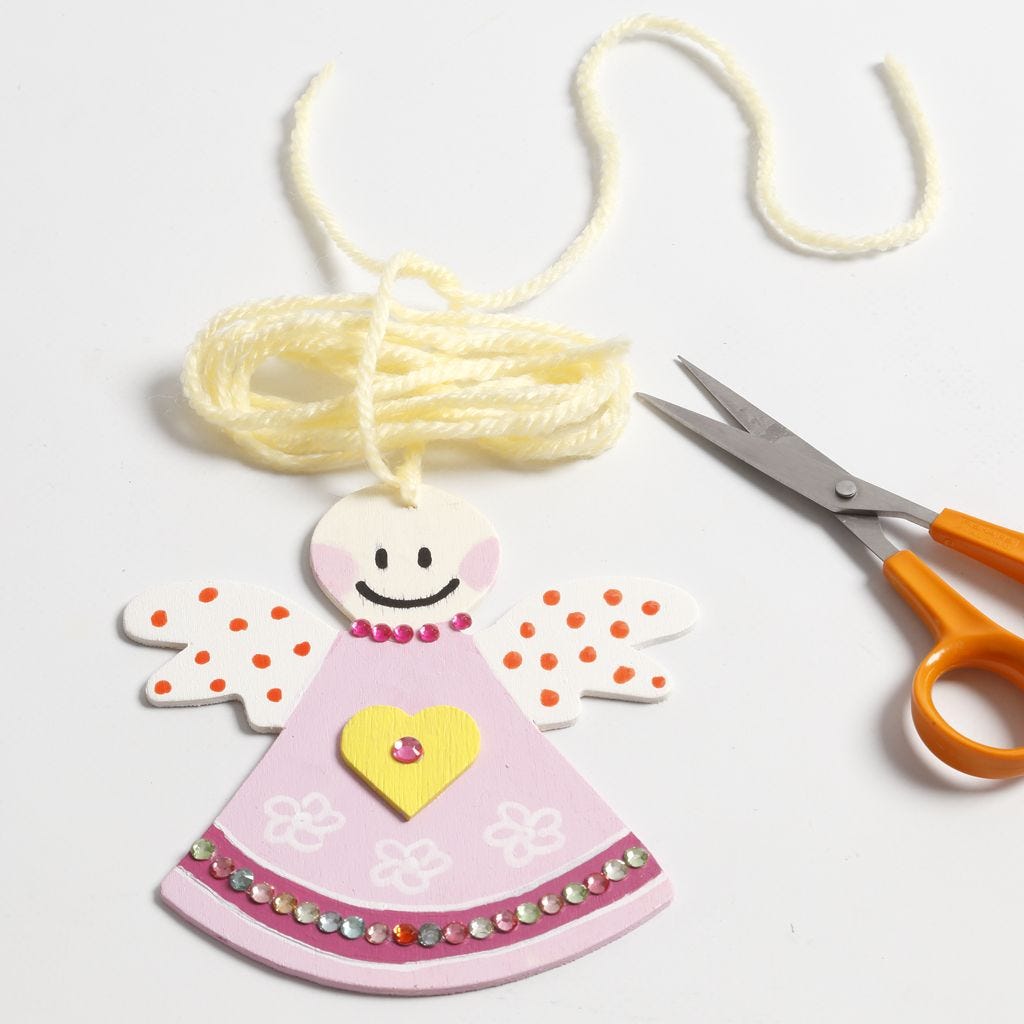 6
Tie a piece of yarn in the hole at the top of the angel's head. Make a bundle by wrapping the yarn approx. 7 times around 3 fingers. Secure the bundle with a knot and cut it open on both sides.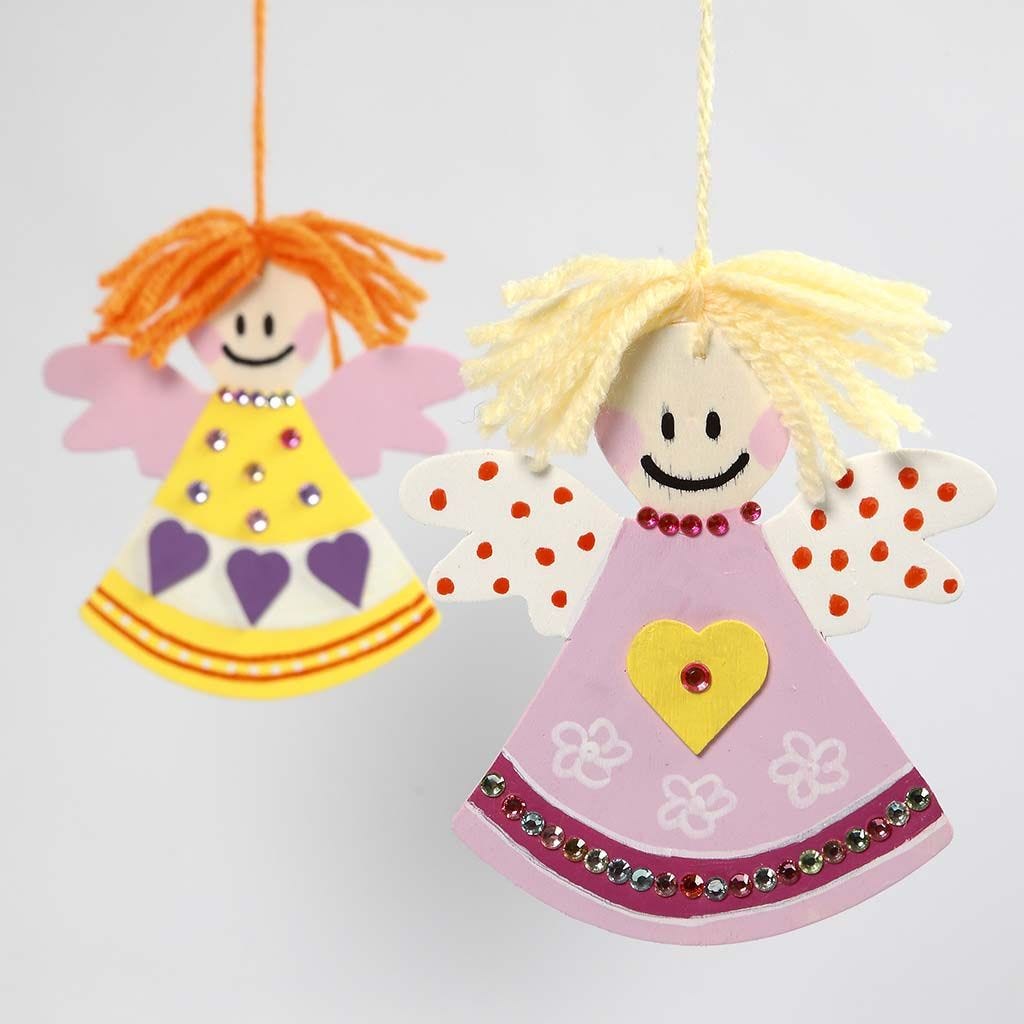 Copyright © 2013-present Magento, Inc. All rights reserved.