A Notice Board made from framed Chicken Wire Netting
A Notice Board made from framed Chicken Wire Netting
This notice board for various hangings is made from four painted and assembled pieces of wood. The backing is chicken wire netting which is cut to size and attached onto the frame using a staple gun.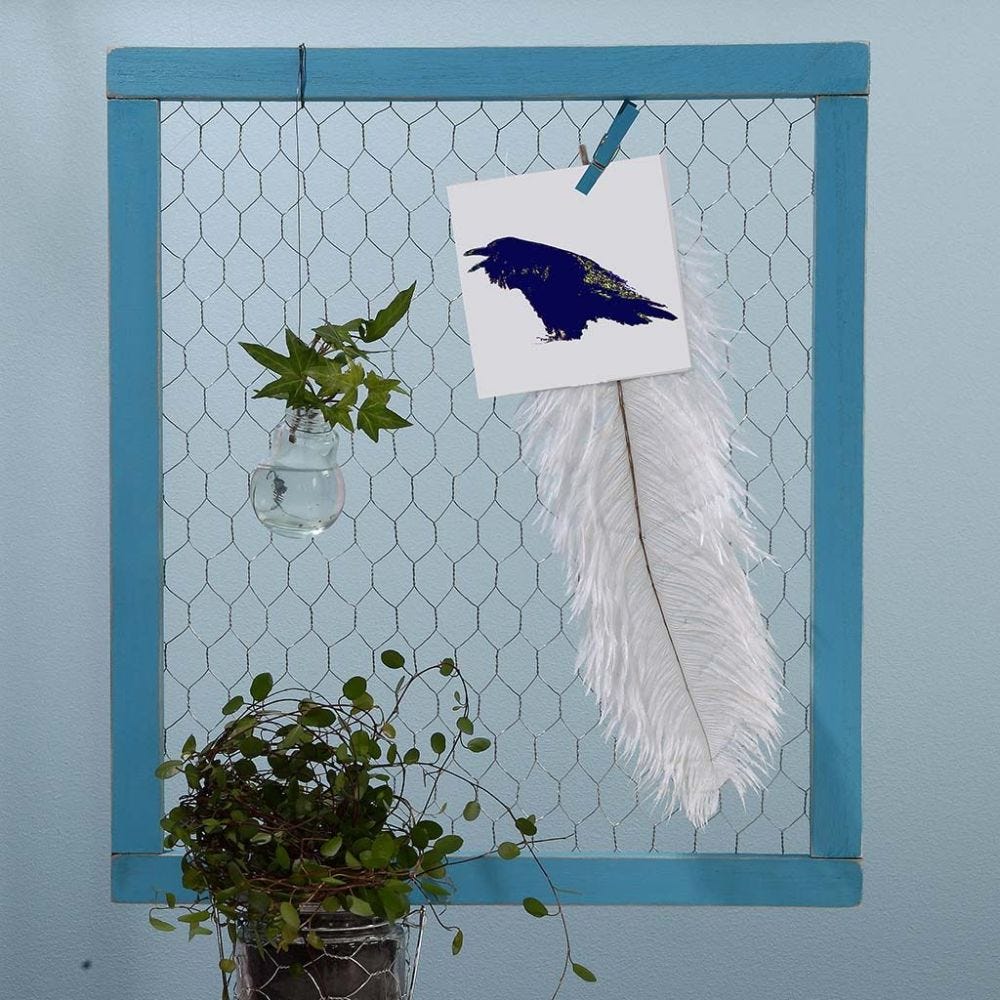 How to do it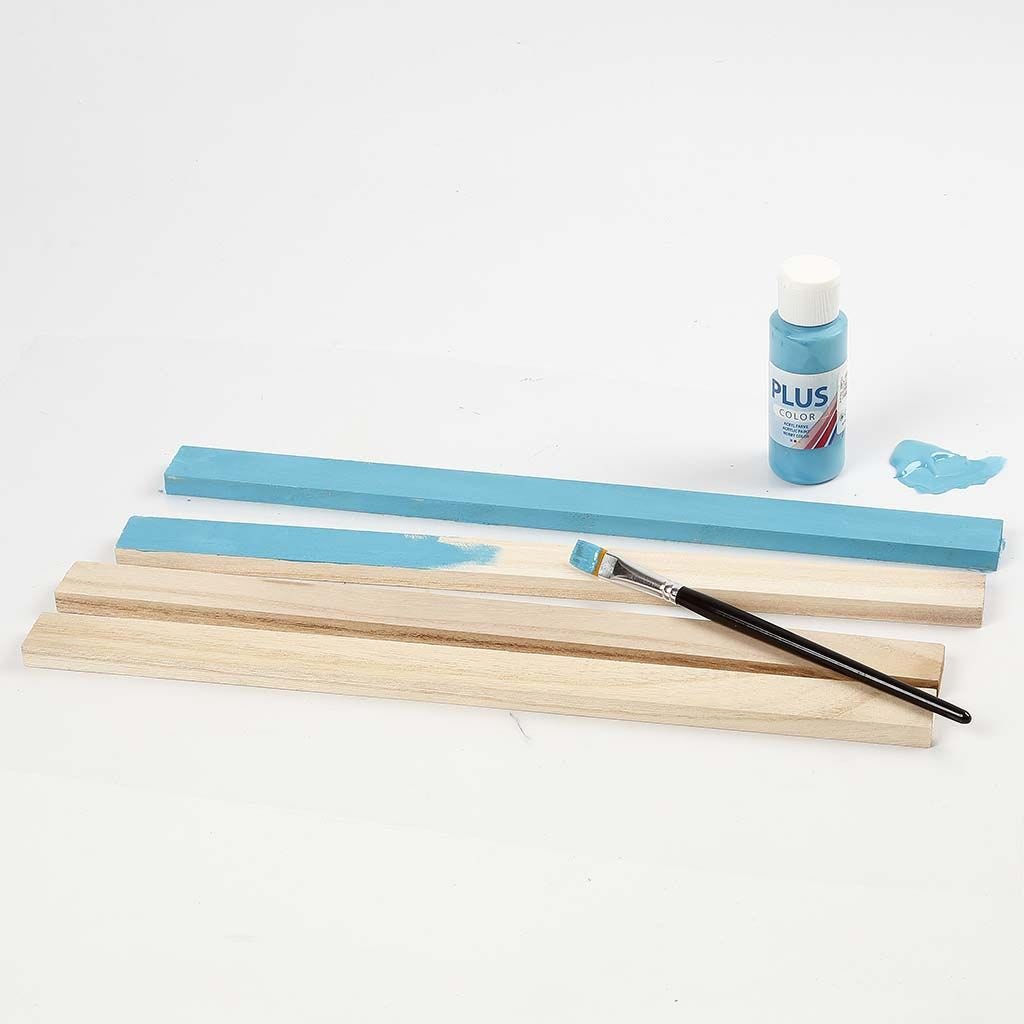 1
Paint the front and the edges of the four pieces of wood with Plus Color craft paint in your chosen colour. Leave to dry.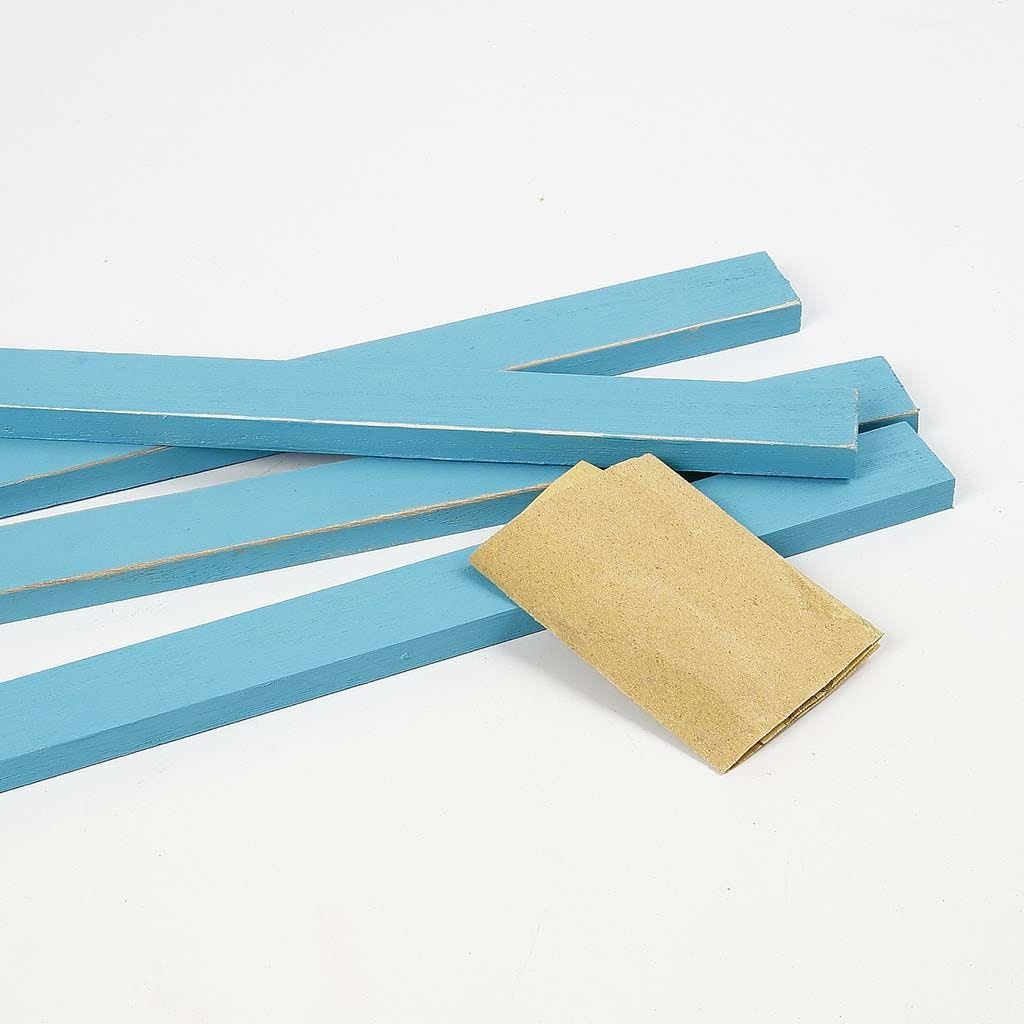 2
Sand the painted pieces of wood using sand paper, resulting in a rustic, slightly worn look.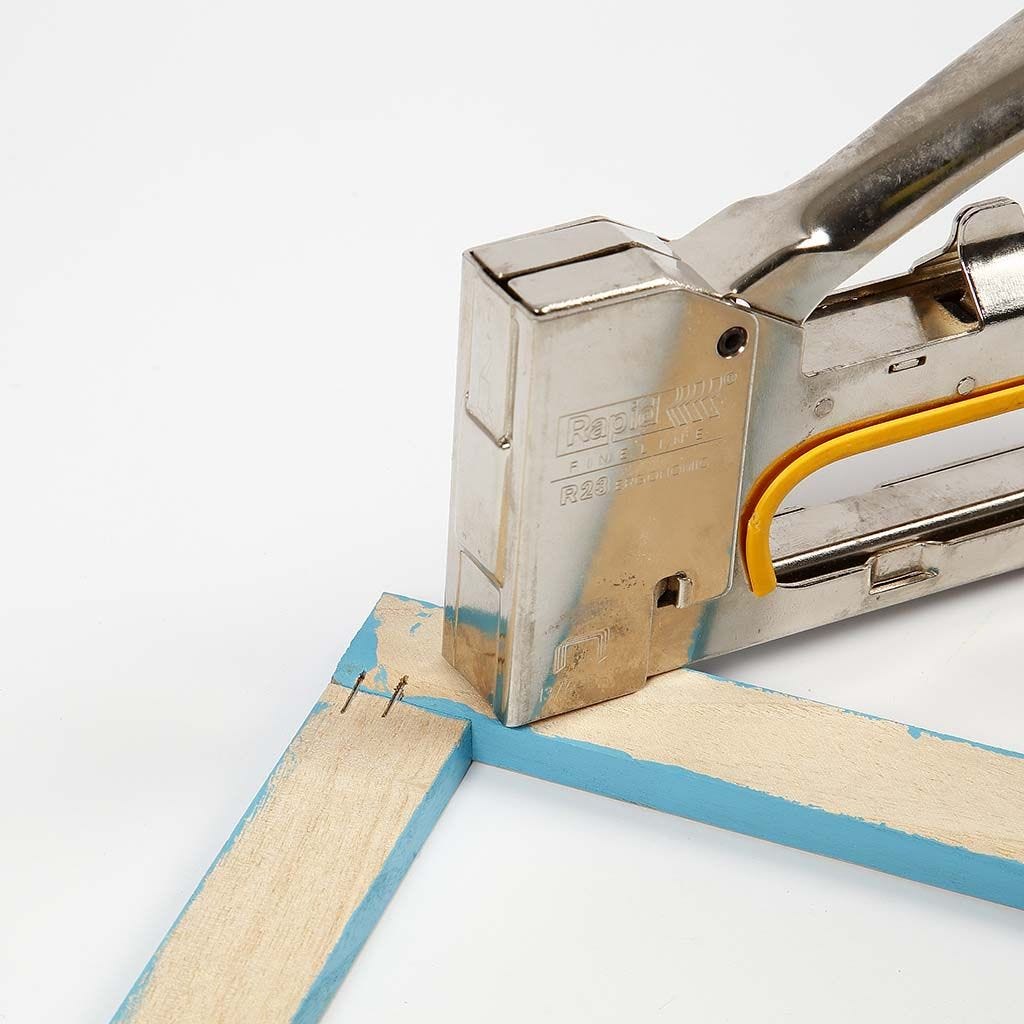 3
Assemble the pieces of wood in pairs from the back as illustrated. Use a staple gun which can be purchased from most DIY stores.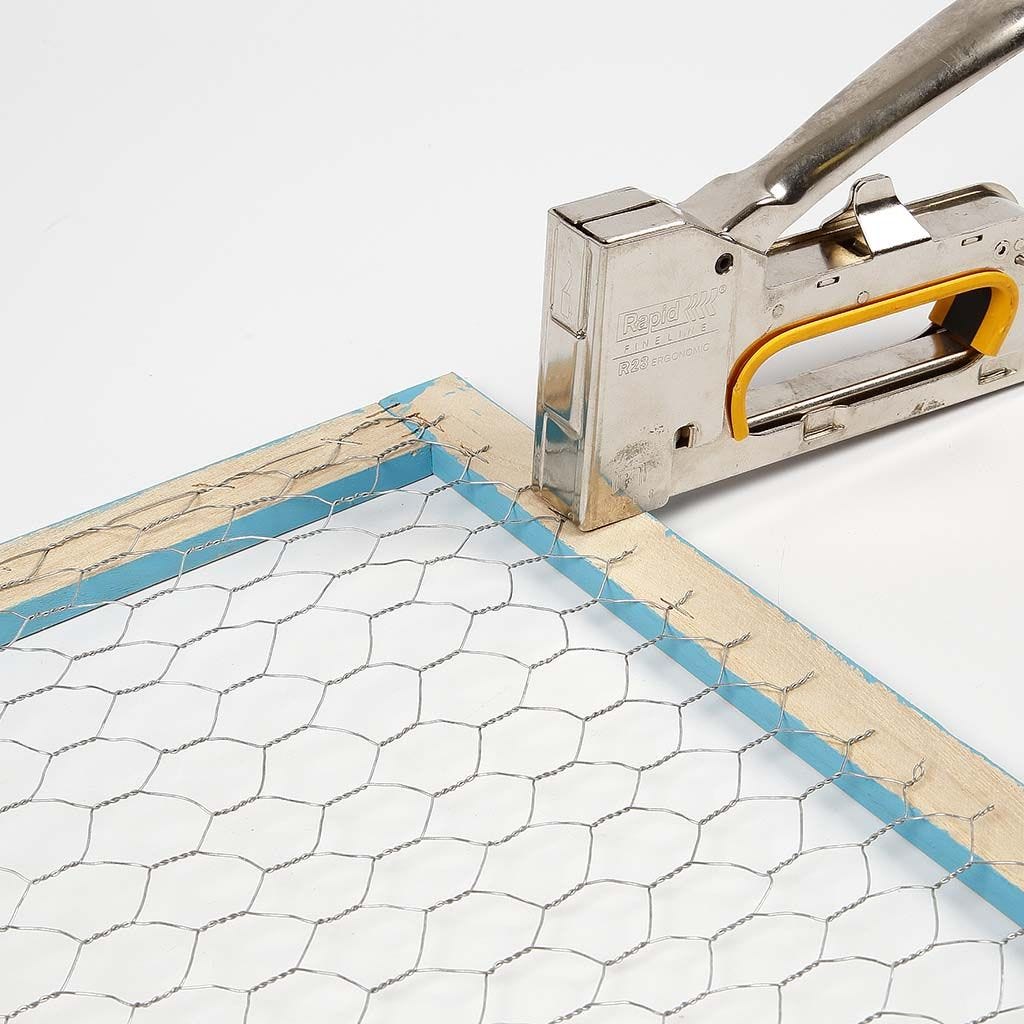 4
Cut a piece of chicken wire netting to the same size as the frame and attach it using the staple gun.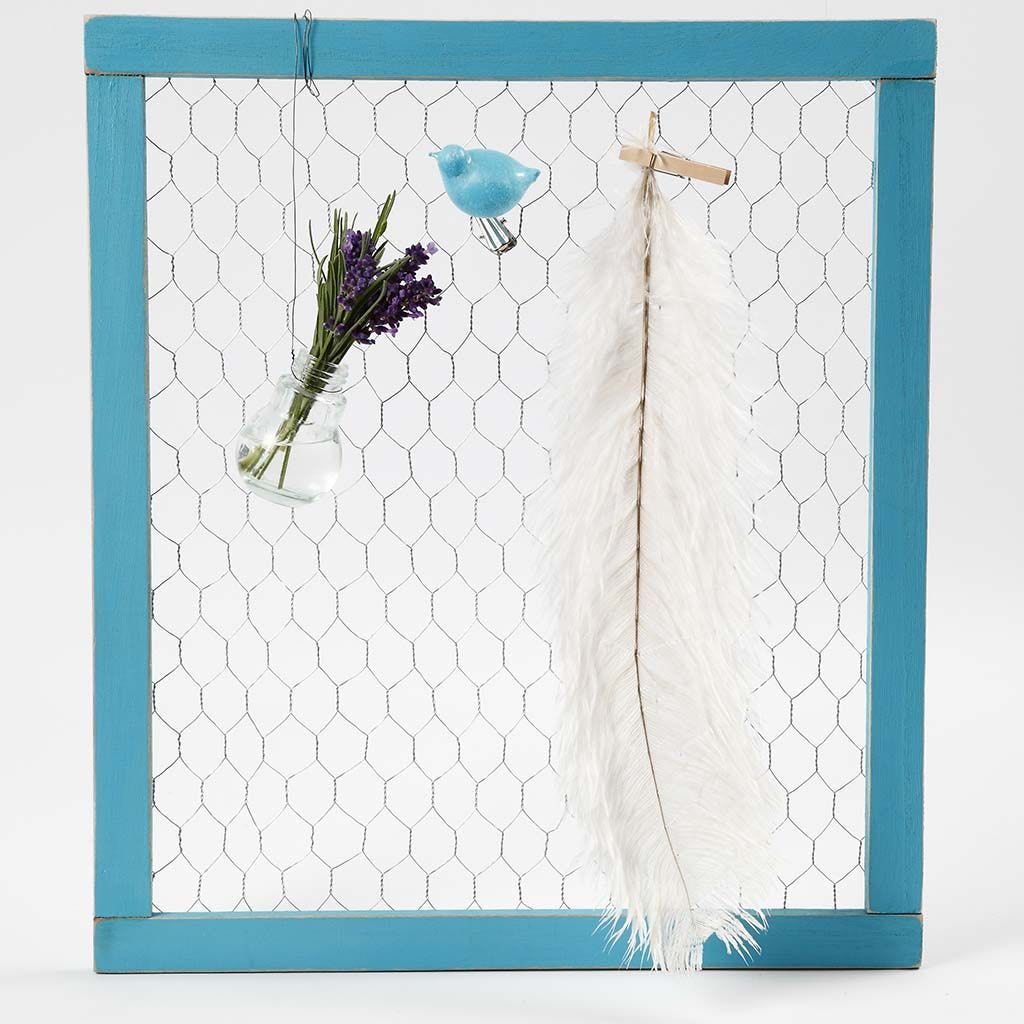 5
Decorate the frame with hanging decorations according to your taste; a painted glass bird on a metal clamp, a feather and a glass vase. The last two are attached to the frame using galvanised florist wire.